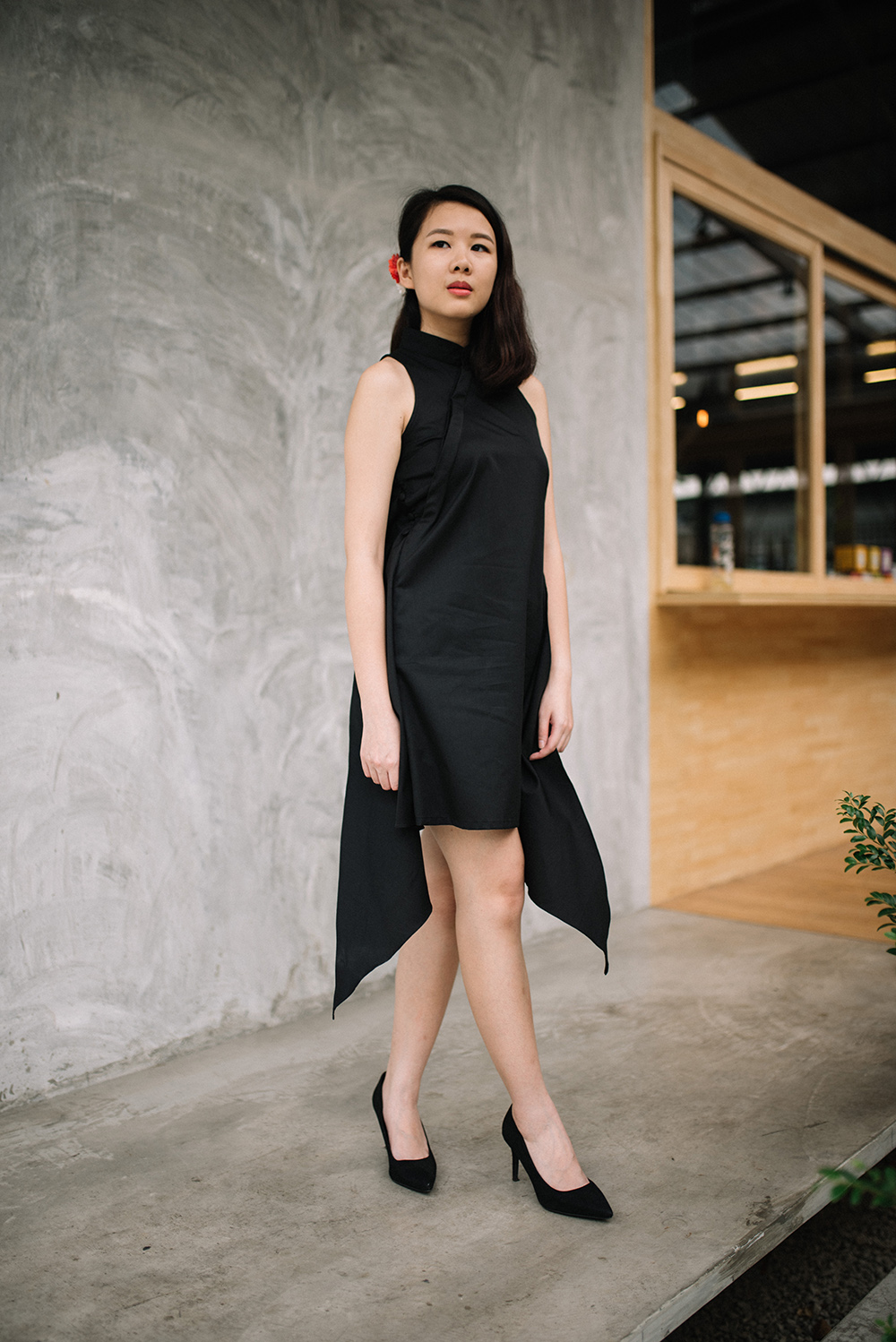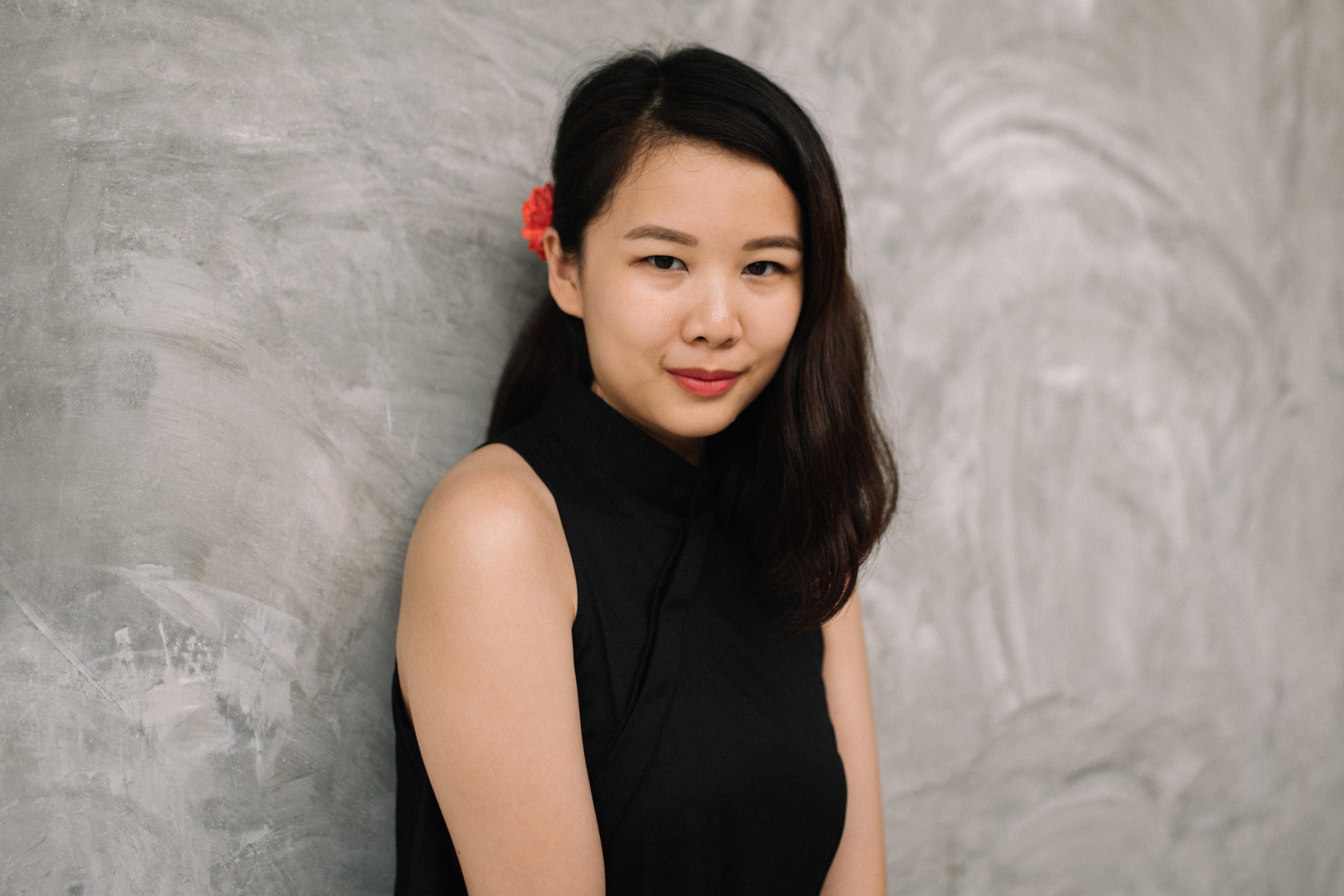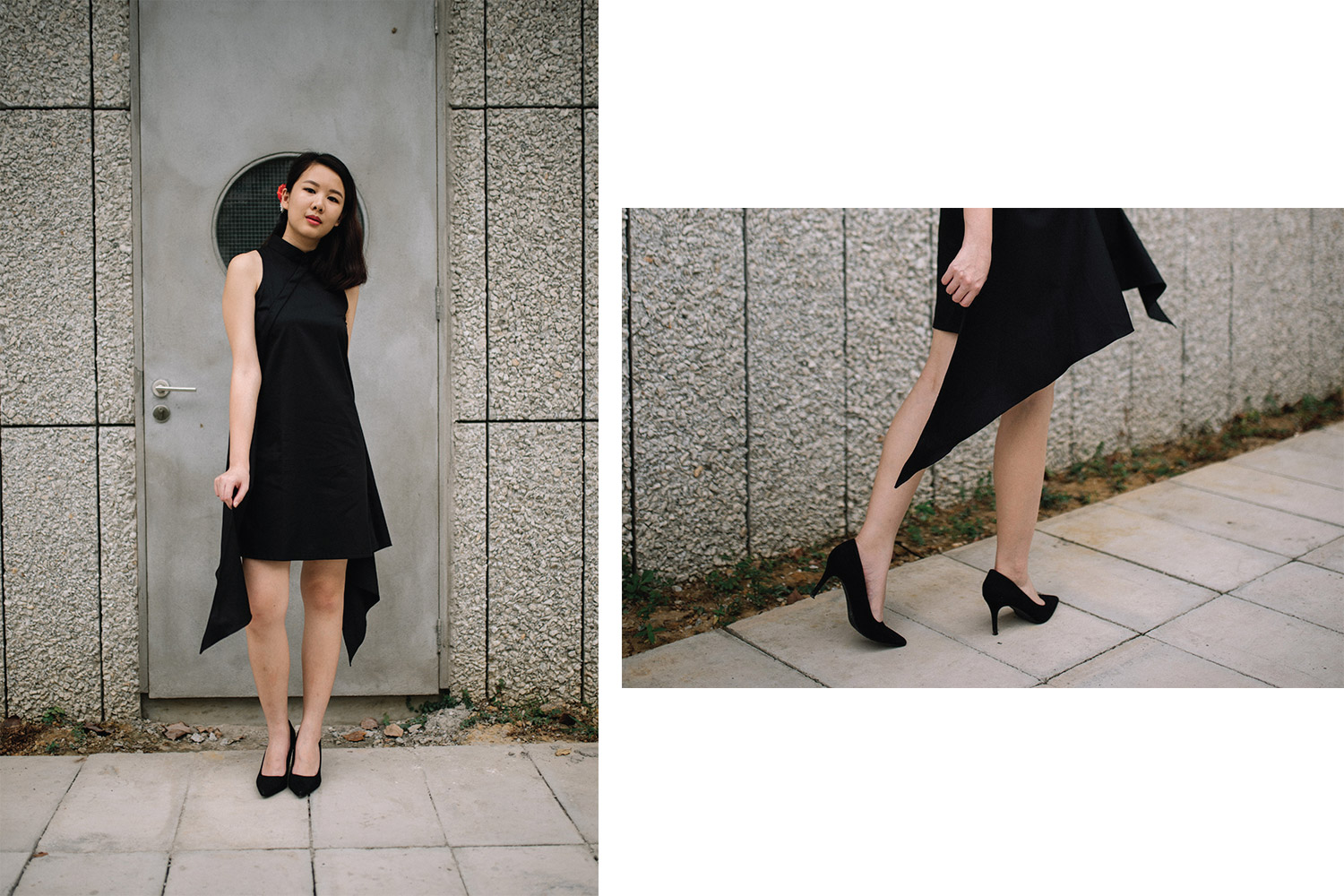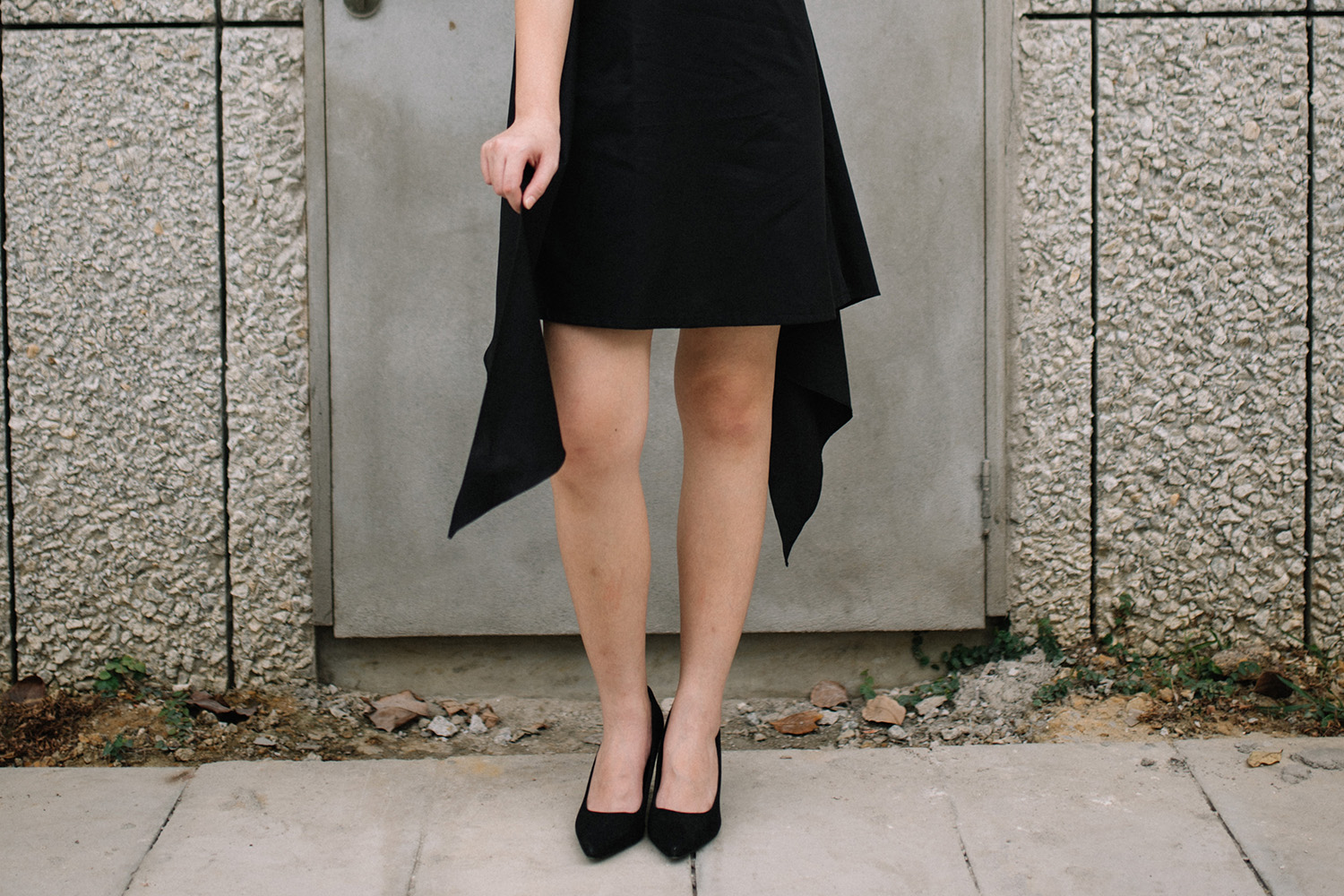 Lang Mandarin Collar Dress – KOZO (@iwearkozo)
Red Flower Hair Clip – H&M
Heels – New Look
One is never over-dressed or under-dressed with a Little Black Dress.
– Karl Lagerfeld 
The little black dress has been an obsession by women all over the world for the longest time simply because it's a classic wardrobe staple that can be easily styled. And who's complaining? If you can save yourself some moolah and wear the same thing out more than once yet jazz it up differently each time, then well, you can now shop for other unnecessary things!
If you ever had the chance to meet me, you would know that I am all about simplicity. I am a no frills girl who loves her denim shorts and tank tops. My wardrobe consists of mainly black, whites and greys. Yet, I never found the perfect LBD. Not until I saw this one by KOZO at least!
Scrolling through their lookbook for Episode II, there were two things that caught my eye. The first is my favourite (and overused) Cait Overalls that I have been wearing to death. The second was this Lang Mandarin Collar Dress. The drapes on the side was the deciding factor for me. It's structured yet has an ebb and flow which makes it super pretty.
I love going for unique pieces like this because it definitely stands out from any ordinary LBD. I paired it with my New Look heels, which is pretty much the only pair of heels I own because I am a klutz so I don't bother buying more. For a hint of femininity and burst of colour, I accessorised with this red flower clip from H&M.
On a side note, this shoot was pretty impromptu and I have Husaini to thank for the amazing pictures. I first met him online through Instagram and interviewed him for work. He very graciously agreed to collaborate with me.
Thank you, Husaini! You are one talented dude.
—
Location: APW, Bangsar
Photography by: Husaini Mustapha (@husainimustapha)