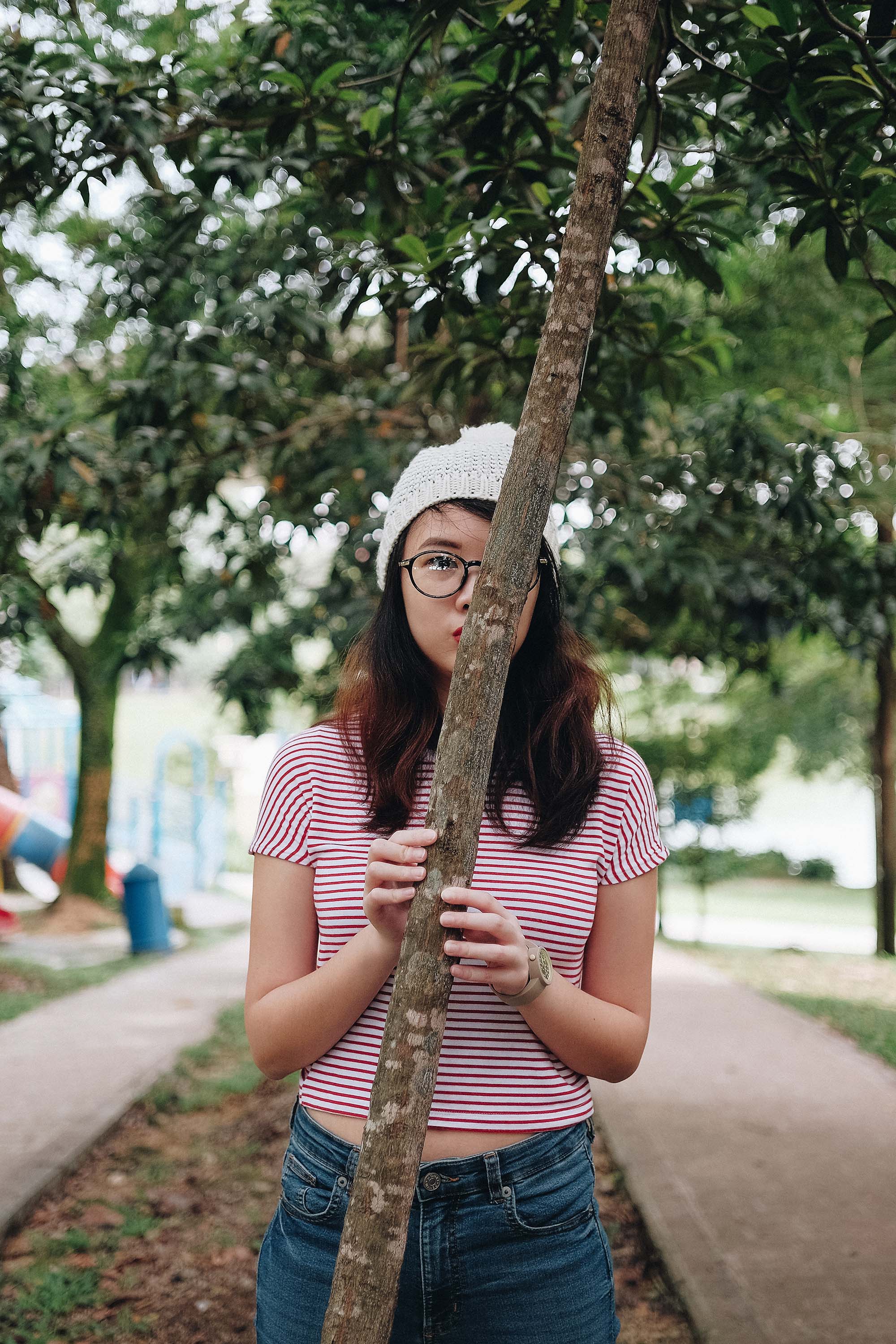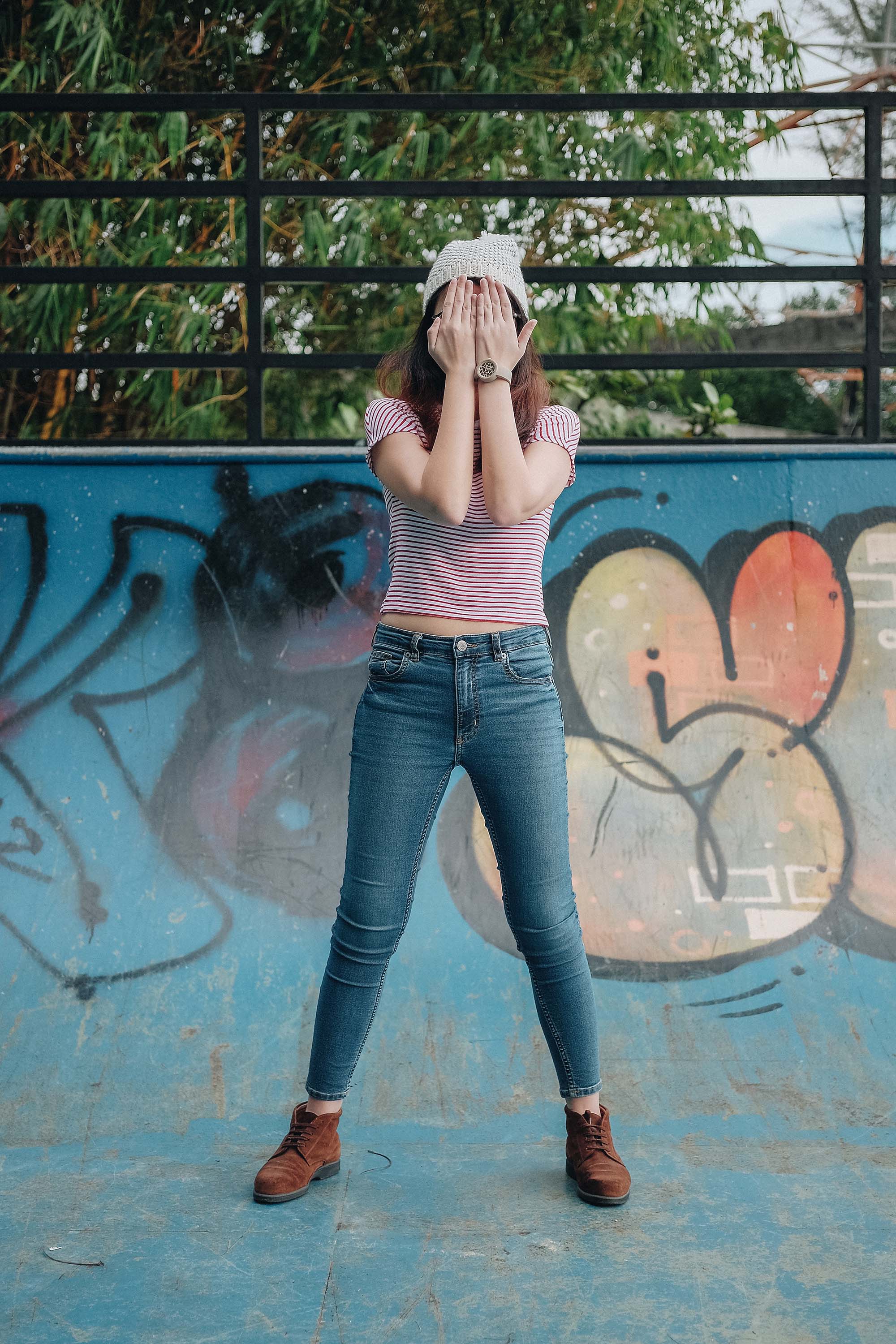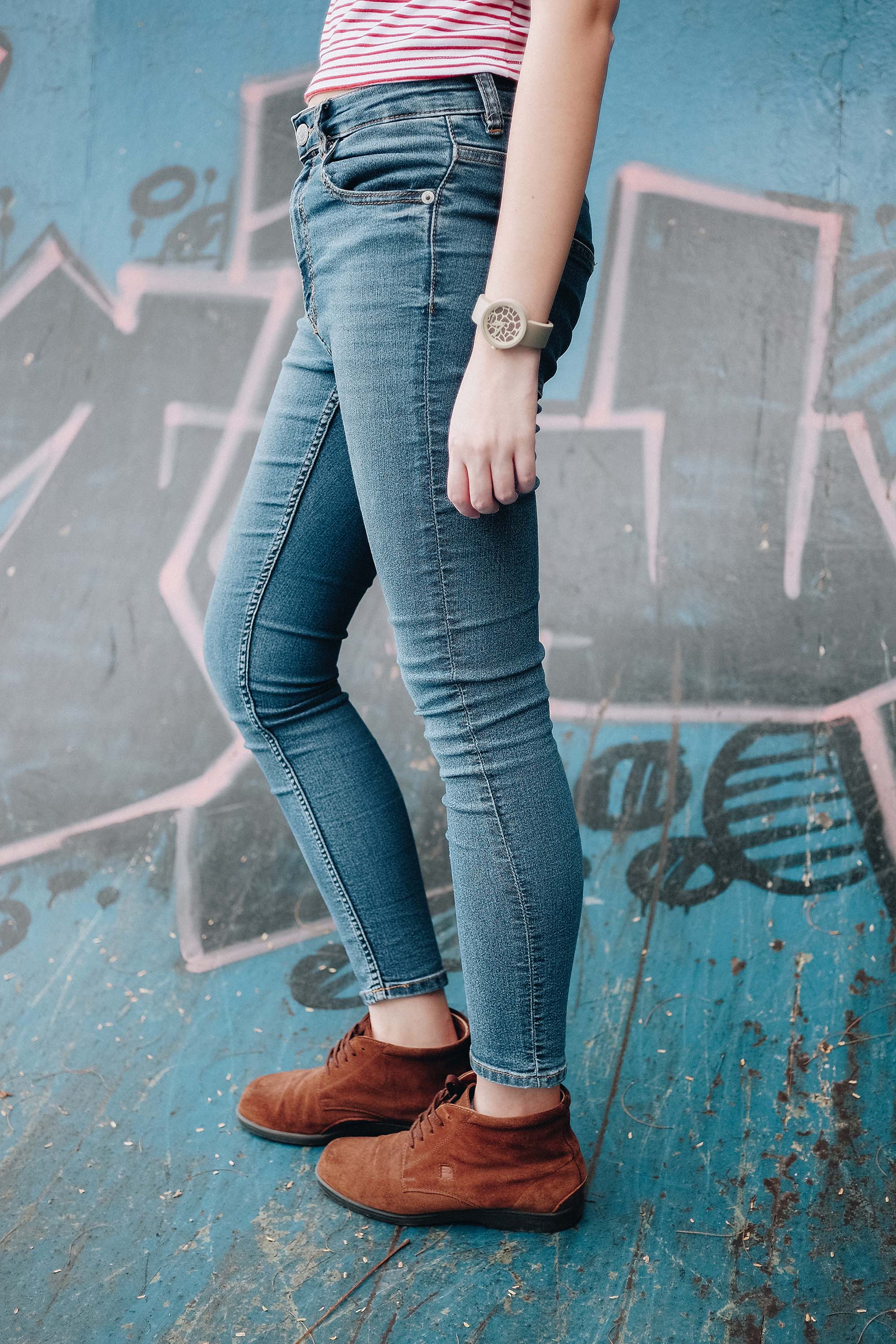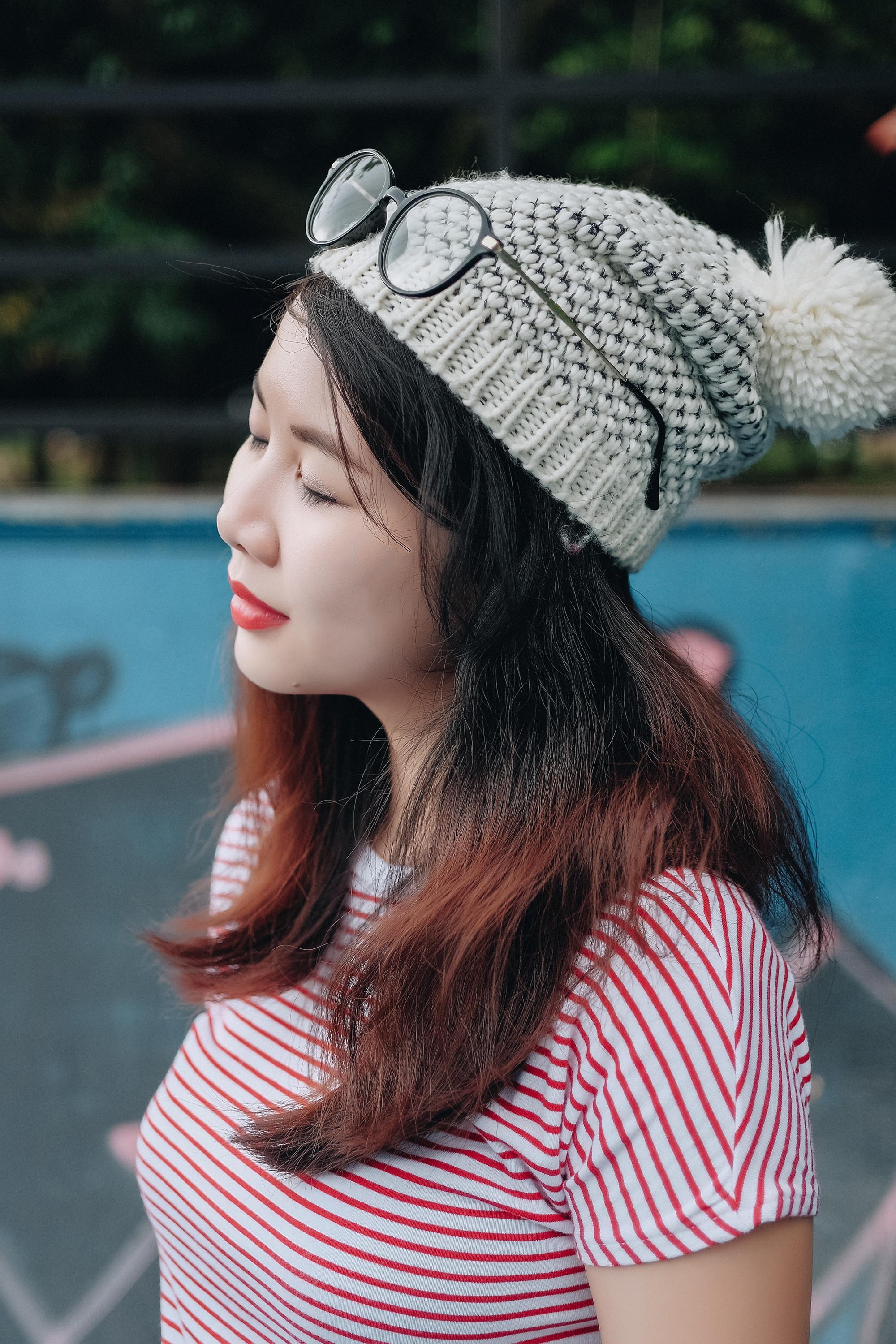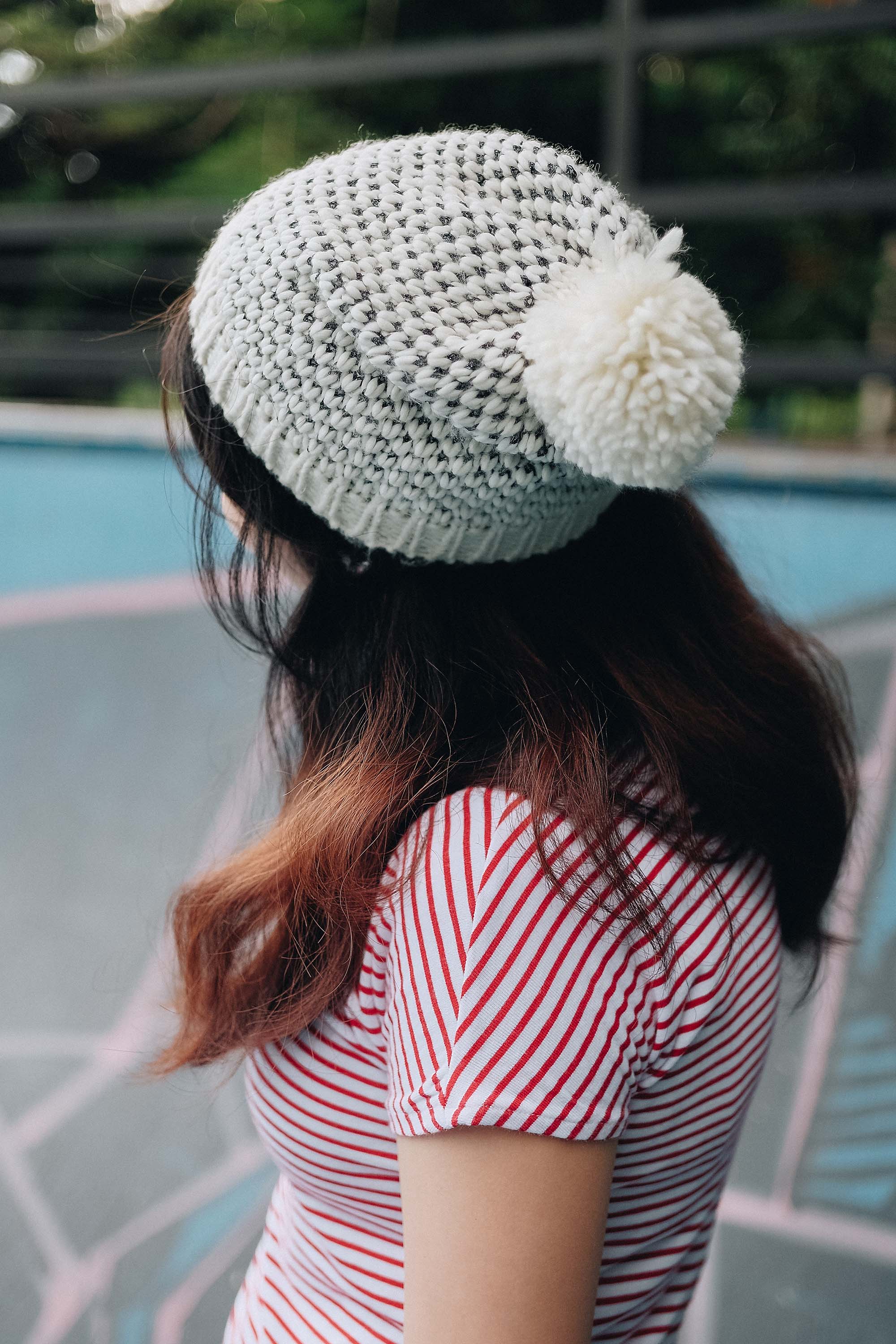 Beanie – Next
Glasses – Random shop in Lumine, Shinjuku
Striped t-shirt – Zara
Jeans – Monki
Giraffe Watch – O Bag
Suede booties – Vintage hand-me-down
The moment I saw the red and white stripes, I knew that I had to buy this t-shirt to re-create a "Where's Wally?" look. If you've never heard of "Where's Wally?" then I really don't know how to help you. HAHA! The puzzle books are quite iconic due to his distinctive sense of fashion. Anyone else loves bobble hats?
Overall, the look is very simple and basic. In fact, one of my go-to styles is jeans and t-shirts because it's so easy to put together yet it can be styled up or down. I matched the red and white striped t-shirt from Zara with my current favourite pair of skinny jeans from Monki. My love for jeans goes through phases. I can wear the same pair for years without getting tired of them. I bought this pair from Monki after my favourite pair from H&M died on me a week before I left London in 2015. Thank goodness for Monki!
Not sure where you can get one but I didn't have a red and white bobble hat, so I wore my winter beanie instead. It worked out for the look so no complaints here! To be honest, I hardly wore this beanie. I bought it on a whim and because my scalp can get slightly sweaty even during winter, the beanie always made my head itchy. Oh, the things girls do for fashion.
To finish off, I wore my fake glasses and suede booties. Inherited booties, I might add. Those shoes are easily almost 30-years-old. HAHA! That's a story for another day. Oh, and I almost forgot my giraffe watch. I never leave home without a watch. But I wore my cheeky giraffe one to keep things playful.
The concept is actually quite cute and I had a lot of fun shooting with Justin at Taman Paramount. Sure, I got a lot of stares as usual but it wouldn't be a normal shoot without a few glances here and there. After a while, you kind of get used to it. Maybe I should try cosplaying someday, just for the fun of it.