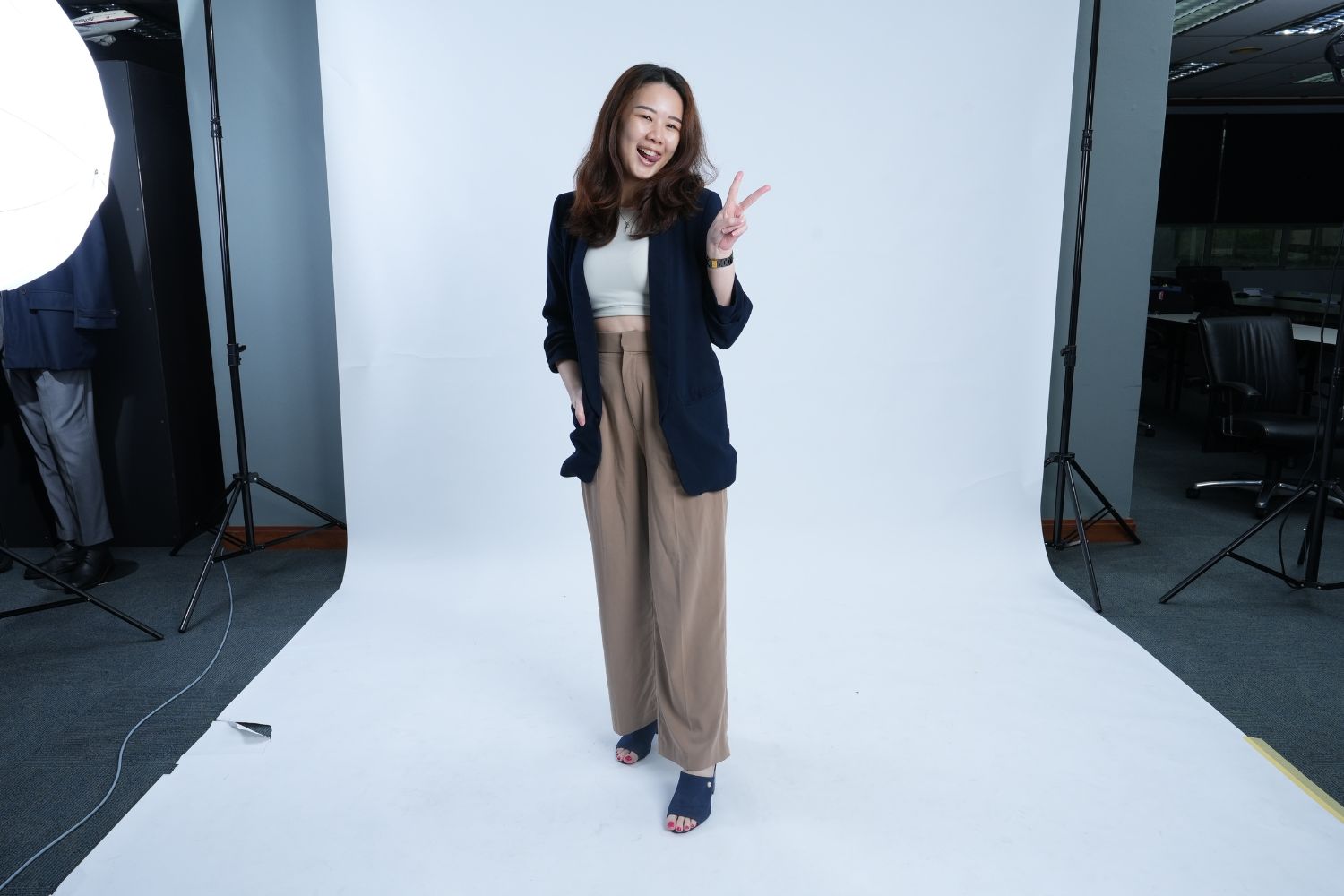 There's a lot to be said about the last decade. Difficult life lessons are all part of growing up but I didn't expect my 20s to be such a huge learning curve. As I wrote in my journal a couple of weeks ago, there were times I wish I had done some things differently but hindsight is a beautiful thing because as cliché as it sounds, everything that happened to me happened for a reason and I am the person that I am today because of it. Every moment was precious, not a second wasted.
Quite frankly, I cannot remember what happened when I turned 20. But I was definitely in law school then, still unsure of what to do with my life. At that age, I was simply trying to figure things out. There was no handbook about how to navigate adulthood. As a child, I always thought that people in their 20s had their shit together. So imagine my surprise when I found myself an adult and completely lost, unable to comprehend the magnitude of the future that was laid before me. If you had told me then that in 10 years I would be a writer for Malaysia Airlines, I'd say you're insane. But here we are, and oh my goodness what a journey it has been. I don't think that I give very good advice but nevertheless, I would like to document what I learned from my 20s because even though it might not resonate with everyone, it would be nice to look back on when I'm old and wrinkly.
Singlehood is NOT a curse.
Entering my 30s single but thriving. And you should know that it took me a very long time to get here. My relationship struggles are not a secret and I dated a string of terrible people. When you're young and all your friends are hooking up, it's normal to feel left out. So I started looking for love in all the wrong places by choosing the wrong people. Surprise, surprise, I got hurt every single time. From college to university, I kept chasing after emotionally immature and unavailable boys. Was it to make up for my low self-esteem and self-worth from being SA-ed? Maybe. But they were still terrible choices.
My two "serious" relationships ended up being quite the joke. One was with a Korean who wanted to be "perfect" at English and then broke up with me because of my lack of fluency in Korean. Ironic but then I did end up learning Korean. These days I'm able to have some basic conversations and order food. In fact, my Korean saved me from what would have been a terrible end to 2022. As it happened I was suddenly put on standby for my flight home from Bangkok. To cut a long story short, I went to the airport early and got the last seat of the weekend home. As I was rushing to my gate, the line at immigration was snaking along. Right in front of me was a Korean family and with my broke-ass Korean, I asked if I could pass them as I had 20 minutes to make my flight. The "halmoni" (grandmother) told me to hurry and after taking my passport back from the officer, I turned around, did one deep bow, yelled "kamsahamnida" and bolted for my gate. I know, my life is a movie. But I digress.
The other "serious" relationship can only be described as chaos because I was literally dating a psycho. When we met I legitimately thought "this is it". It very quickly spiralled out of control. He cheated, denied it, gaslit me into thinking I was hallucinating and accused me of stalking him. Turns out, he gaslit a bunch of people into thinking I didn't exist in his life either but let me just say that God does vindicate you in His time and it was so nice to close that chapter just a couple of weeks ago when I bumped into an old friend from that gym. I did the hard work and she saw it, she said I look GREAT. And coming from someone who hasn't seen me in almost 4 years, that felt like sweet, sweet victory.
When that relationship ended in 2020, I was a wreck. While everyone was struggling through a pandemic, I was battling my inner demons. Since then I have been learning to really love myself. I won't lie, it was HARD. The challenge was monumental and it was me against my depression every single day. Plus, I was barely recovering from PTSD caused by my SA experience which only came to light the year before. I found solace in working out. I went boxing, auditioned for Ministry of Burn (out of spite, honestly) and passed before the gym shut down, I even took up Personal Training. I became someone I barely recognised. I took myself out on dates. I bought myself gifts. I took care of my skin. I invested in things that made me happy. I stopped trying to please other people. Sounds like such trivial things that should be common sense but apparently, then, I had none. And you know what, that was the best gift I gave myself.
Of course, I grappled with singlehood. Some days I was ecstatic to be able to do whatever I wanted, whenever I wanted. On other days I wondered why my turn hadn't come yet. I went on a few (terrible) dates but the good thing about loving yourself and putting in the work is that you now know how to avoid red flags. While I still have bad days, for the most part, I am at peace with my "relationship status". Having a partner would be great, but I'm also very good at taking care of myself now. The fact that I'm on a solo trip in Japan right now should, in itself, be a testament to how much I've grown. So singlehood? That doesn't scare me as much anymore.
Friendships are as equally complicated as relationships.
All break-ups hurt. But losing your friends are a whole different ball game. Over the years, I've seen some of my friendships just dissipate into nothingness. Sometimes, you just grow further apart because life happens. People move to new cities, change jobs and you just move on. But then there are friendships where, if I am being completely honest, I was losing out by always giving in and being the initiator. Friendship is a two-way street, just like any other relationship. Being the backup friend sucked and then getting gaslit was just the last straw for me. People who lie and talk about you behind your back are not friends. People who pit people against each other are not friends. Learn how to identify toxic friendships and be brave enough to walk away, move on and let the dust settle behind you because hanging on is draining. As you grow older, you will start to realise that drama just slows you down. Use your limited time and energy on better things. And as you would have it, your sleep patterns will get proper fucked as you age. Don't lose sleep over stupid people. No point!
Since we are on the topic of toxic friendships, be honest with yourself. As much as we don't like to hear it, we all have a little toxicity in us too. I know I do. But we have a choice — to unlearn poor behaviour or to just say "this is the way I am, take it or leave it". If you have toxic traits, take ownership of it and be better. It has been extremely humbling to identify my own toxic behaviours, to apologise for the pain I've caused others and to seek help to change my perspective and the way I think or react to things. I used to freak out over the smallest things and not know how to navigate conflict. Admit that you need help and go get it. Whether it's therapy, talking to a mentor or finding someone to hold you accountable for your actions. I am blessed to have all of the above. Friends who call out my poor decisions and bad behaviour, making me realise that I need to change for the better. Find friends who challenge you to be better, friends who call out your bullshit and keep you in check. I hope that in turn, I can do the same for them.
Family is complicated but don't sweat the small stuff.
Growing up, my environment was complicated and I wasn't the easiest child. Rebellion is a pretty good description of my teenage years. Not to mention me calling my mum before every law paper throughout university in full-blown meltdowns. Over the years, I've struggled with my emotions because I'm a little more sensitive than the average person. Finding my "place" was a constant battle and I had many disagreements with my parents. Like every family, we have our disagreements, each carrying their own burdens, their own traumas. My relationship with mum only really started mending as I grew into adulthood. We are now able to talk about pretty much everything under the sun. Although her lack of organisation sometimes drives me insane, I see her wisdom through the lines on her face, and it recently dawned on me how much my parents have aged.
Over the last 10 years, I have watched my dad fall very sick. Nothing can fully prepare you for all the emergencies and close calls. It's always an emotional roller coaster. My relationship with dad is a bit more complicated. We have never quite seen eye-to-eye and me being my father's daughter, I inherited his temper, as much as I hate to admit it. Understanding him has been a struggle but I am on the journey of acceptance, which is somewhat of an uphill battle. I still occasionally lose my cool but I am slowly starting to understand that he's just different and there's nothing I can do about it. I know he loves me. He doesn't always express it but when he does, it comes in the form of him asking if my car has any petrol. Or if I have ice in my freezer.
Just like in the case of toxic behaviours, I cannot change my Asian upbringing but I can choose to learn and grow from it. You love them, and you fight with them. Family will be family.
Do what makes you happy.
For the most part of my 20s, I lived in anticipation of the next milestone in life. I waited to do things because I wanted to do them with someone special, like waiting to watch certain movies. There were so many instances where I ended up never watching them and they stopped showing in cinemas. When I moved out, I was staying in my house but I wasn't living in it. I kept telling myself that I would start living when I got married. I had so many unopened bottles of body wash because I was waiting for an occasion to celebrate. I didn't go to places I wanted to because I didn't want to go alone. There's no point crying over spilt milk but if I could go back and knock myself in the head, I would.
Go for that job interview even if you're afraid of not getting it. Quit your job if you're no longer learning. Take yourself out on a date. Treat yourself — watch that movie, eat that cookie, buy that bag. Explore the possibility of friendates — I've been doing them regularly with Nicole since last year and it has done wonders for our friendship. Intentionally plan what you will do. It's so romantic for something so platonic. Spend time with your parents, even if it means lying on the couch all day. Sometimes, your presence is a present. Want to eat ice cream from the tub? Fuck it. Just do what you want to. Travel. Explore the world, experience something new and find yourself. In 2013, I came to Japan for the first time and I fell in love with the city, the people, the vibes. Today I'm back in Japan to wander through the back alleys of Osaka, learn some history about samurai in Sendai and live like a local in Tokyo. Go on walks, enjoy a late-night drive to see the lights, take 3 flights in one day because YOLO.
In the last 3 years, I've learned how to truly live. To be unbridled in the joy of choosing my happiness over what is expected of me, over people-pleasing. You know, I waited to go boxing in Tribe with my ex. It never happened and I ended up going by myself. That step was monumental in the way I shifted my mindset. Life really is too short. Do it, do what makes you happy.
Note to self: ask that person out.
God is ultimately in control.
Just 10 years ago, I was a clueless and struggling law school student. Fast forward to where I am now, I can honestly look back and say that nothing was a coincidence. Through every joyful and sorrowful moment, God was over all. From uprooting me to Sheffield and giving me the courage to stop pursuing law after graduation, to my first job as a fashion writer, to working in YTL and learning so much about branding, to me quitting by faith and living off freelance jobs for a year, to my miraculous hiring at Malaysia Airlines. Not one tear was wasted through all the heartbreak. Through the broken relationships, I grew closer to understanding His heart and how vast His love is for me. Each step was intentionally planned, crafted and guided by His hand. Every setback was an opportunity, every challenge was a setup for something greater. Blessing upon blessing even when I couldn't see it. The pain I went through had a purpose. When I was seeing the world through broken lenses, He was working everything out behind the scenes in His perfect time. Faith is not a feeling, faith is action. Faith is choosing to trust Him through the seasons of life, to anchor our hopes and dreams in Him.
It took me a long time to comprehend how He is writing my story. I still don't fully grasp it and never really will but looking back on the last 10 years, I can honestly say that without Him I cannot stand here today. I can only imagine what mountains He will move in the next 10 years.
See, I am doing a new thing!
Now it springs up; do you not perceive it?
I am making a way in the wilderness
and streams in the wasteland.

– Isaiah 43:19
As I step into a fresh season, I am excited and expectant. New experiences, new lessons, new challenges. I guess this is 30 and so far, it's looking pretty great. Let's go. The next decade is calling.
Hello, 30.
x