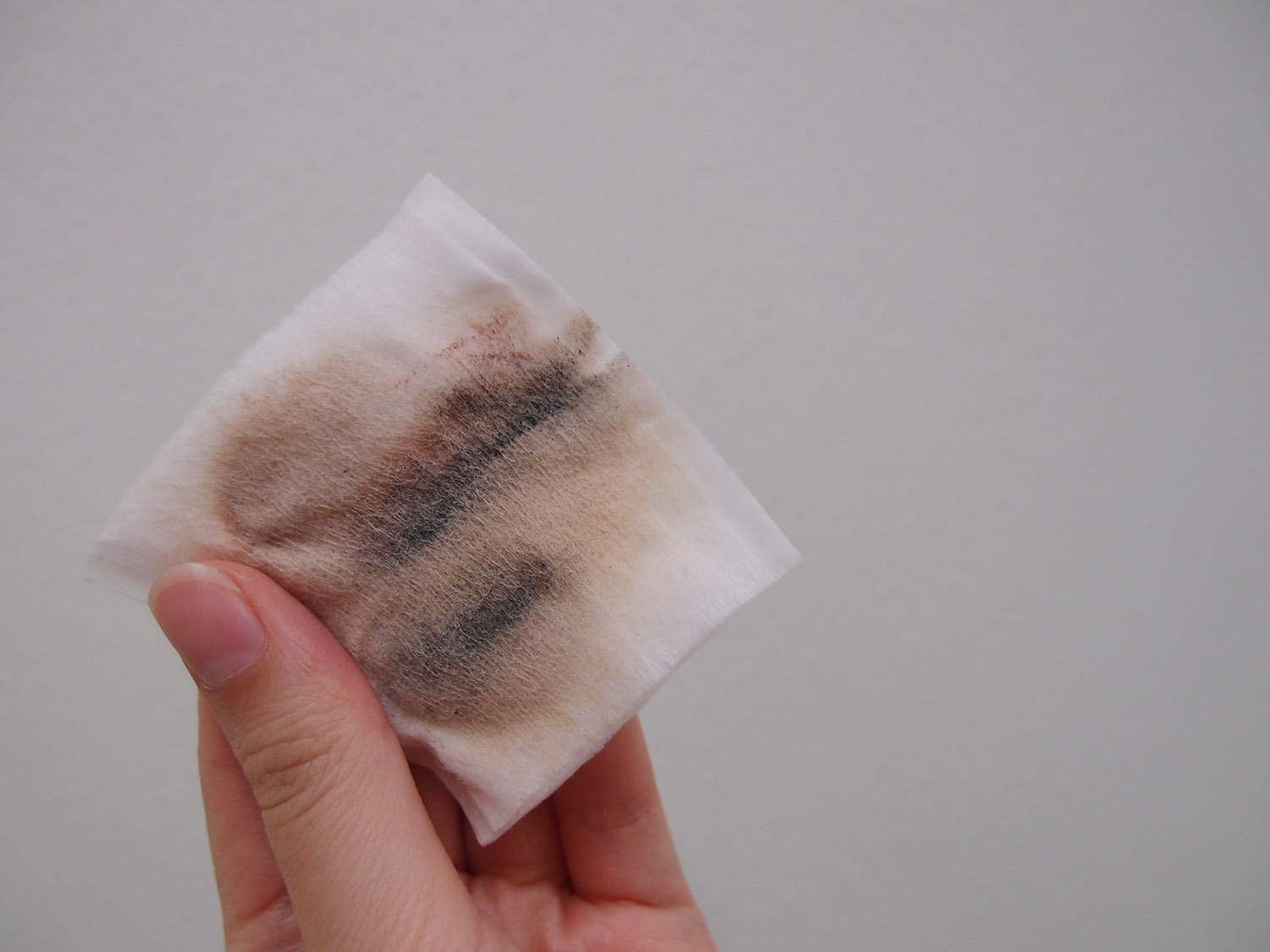 I first heard about Bioderma's makeup remover about 3 or 4 years ago when I got really obsessed with YouTube. Zoella was raving all about it on her YouTube channel after a trip to Paris. It was then that I knew – I HAD TO GET MY HANDS ON IT. I got my first travel-sized bottle from a small pharmacy in Paris when I was there on holiday in 2014. After trying it with Sandra back in London, we realized, "Oh shit, it's amazing. We should have gotten the bigger bottle". Typical of us – only trying the things we bought after leaving the country of origin. HAHAHA! To cut a long story short, we found out that Pestle and Mortar on High Street Kensington was selling them and were both quite overjoyed, to say the least.
I have been using this makeup remover ever since, hoarding bottles of it whenever I travel. So far, I have found it in Singapore, Japan, and Korea. What I love about it is the fact that you just need a few squirts of the good stuff on a cotton pad, and all your makeup comes off (refer to cotton pad above). This is, of course, relative to how much makeup you use – I have concealer, foundation, eyebrow pencil, eye shadow and liner – and I only need one cotton pad to remove all my makeup. This remover leaves my skin feeling super fresh after each use and it's totally not drying.
Prior to this, I tried the cleansing oil from Shu Uemura, and while I love it, it often made my skin feel very oily and heavy after. So that didn't last very long. I also tried makeup remover wipes and those are honestly quite icky. Don't like them at all, and it felt abrasive on my skin. Like, imagine taking a fork and scratching your eyelids. It might be an over exaggeration but you get my point.
In the last few months, I saw that several places have been selling this product in Malaysia. From Hermo to drugstores like Guardian. So if you ever have the chance to try this out, I highly recommend it. Unfortunately, everything in Malaysia is pretty expensive. So, you've got to be willing to spend a little extra for a bottle. The travel-sized one was about RM45 when I saw it at Guardian the other day, slightly on the high end. But in my opinion, absolutely worth it!
x
Disclaimer: This is not a sponsored post.