When I first started using skincare as a pre-teen, I was absolutely clueless as to what should go onto my face. Based on the magazines I read at the time, facial wash and scrubs were absolutely essential. So that is exactly what I decided to buy from the pharmacy. At that age, I didn't know much about skincare brands. The only brand I thought that looked decent was St Ives because it looked like a reliable brand. It was my first ever scrub (the classic apricot one, if you were wondering) and I've kind of just stuck with it ever since. Even when I was studying in the UK, I kept buying St Ives simply because it was familiar. Over the years, I have done my own experiments and tried other brands but none of them really worked for me.
Even though facial scrubs are an important aspect of my skincare routine, I have not used any in over a year. Mainly because I didn't feel the need to. It became too much of a hassle for me and I noticed that my skin has become a bit dull. The overall condition of my face is generally dry and flaky, especially around my T-zone area. Imagine my surprise when I received the St Ives hamper full of their new scrubs to try out because it was so timely!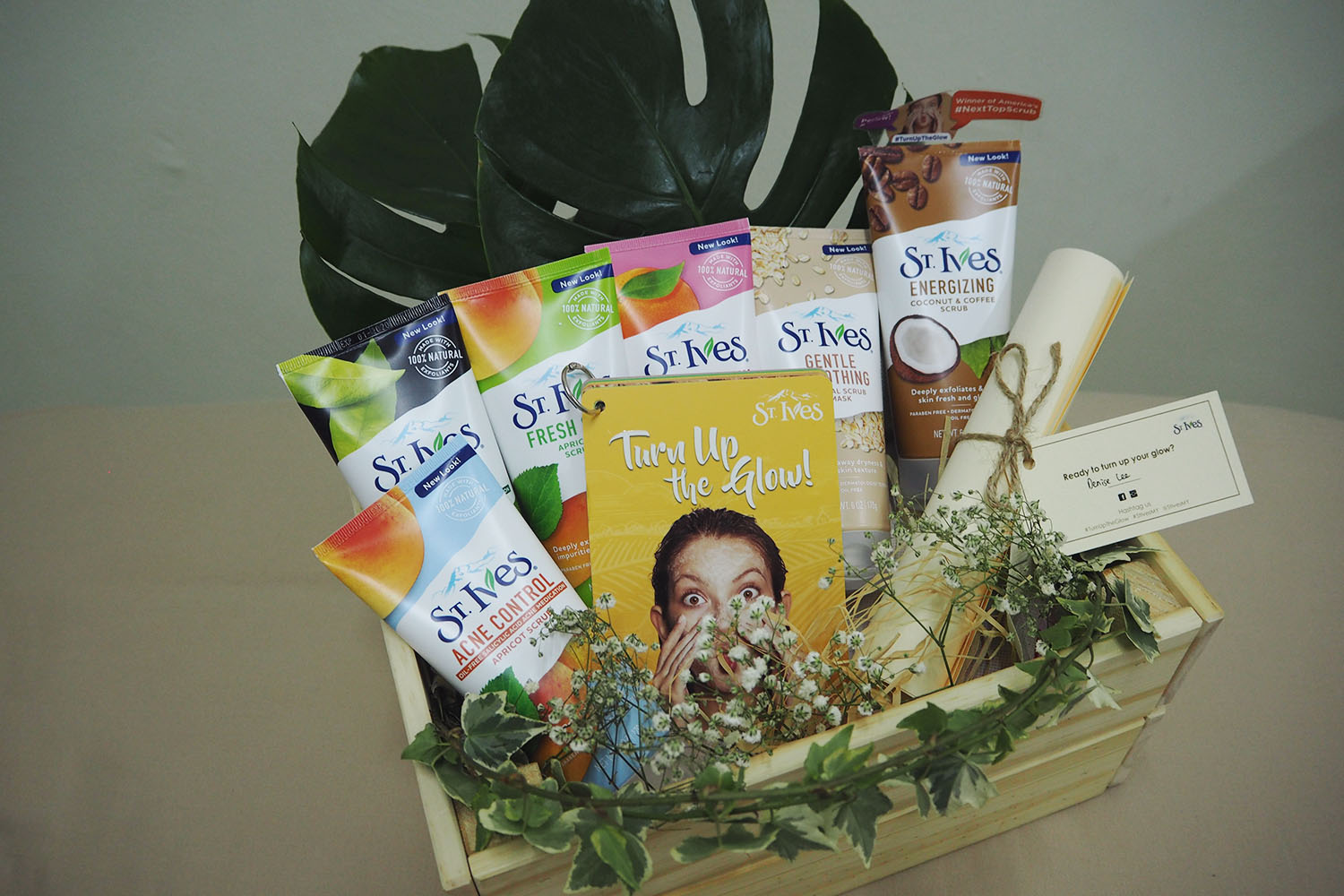 If there is something that I absolutely hate, it would be facial scrubs that use microbeads – not only are they harsh on your skin, but they are also extremely bad for the environment. I didn't know at the time, but I decided to buy a scrub from a different brand because I thought seeing beads meant that my skin would be "cleaner". But man, I was so wrong! My skin would feel extremely sore and raw after using  that scrub that actually contained microbeads. Sourcing eco-friendly brands can be a challenge sometimes and I admit that I am not 100% green because honestly, it's so difficult to find brands that have good green practices. That said, I do try to buy products from brands that help sustain the environment as much as I can. And that is where St Ives comes in. Since the beginning, they have always kept their philosophy to source eco-friendly materials to be used in their products!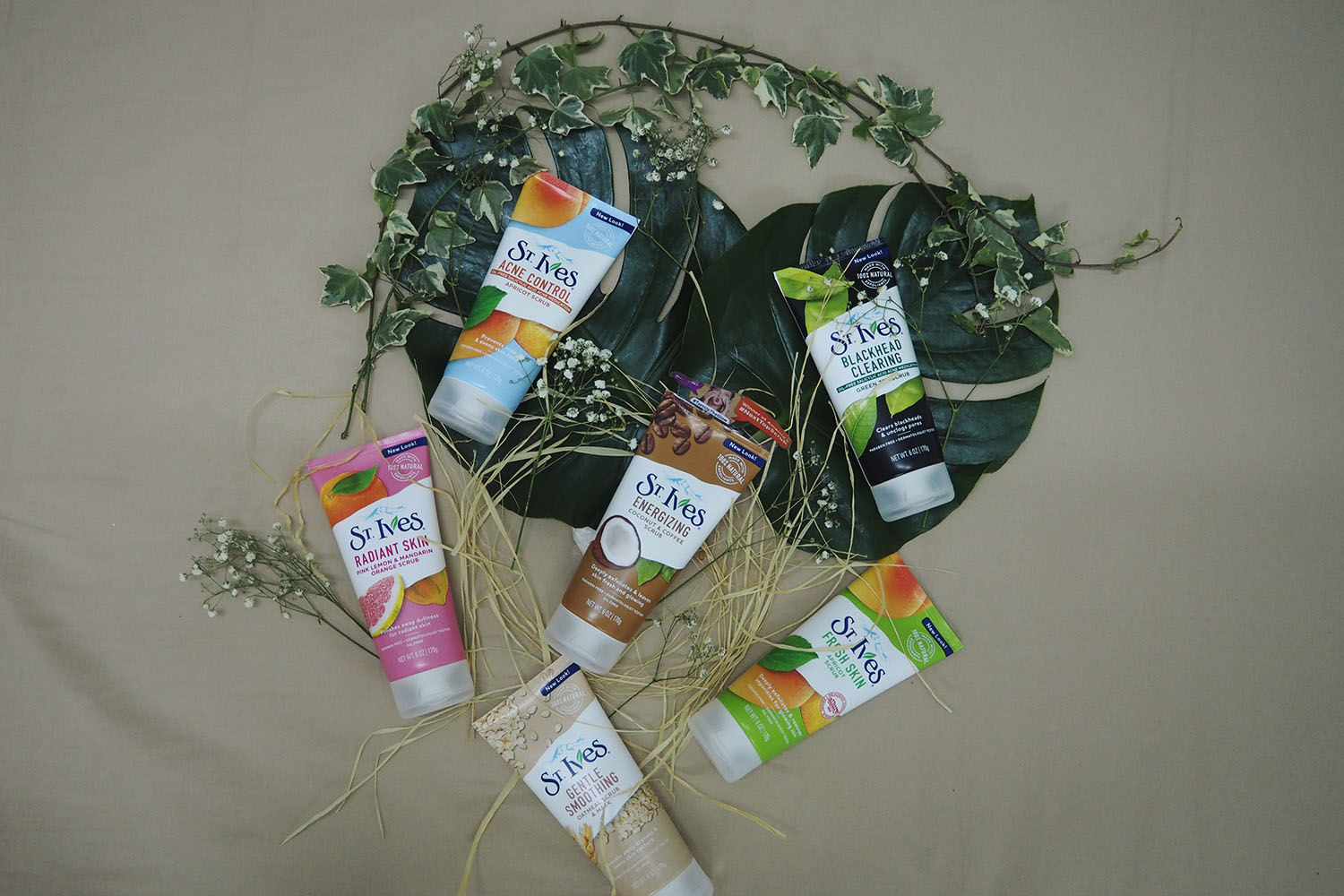 St Ives facial scrubs use walnut shell powder as the main ingredient, which is gentle yet effective in cleansing the face. Grown in California, the harvested walnuts are washed, dried and cracked before going through a delicate process to separate the walnuts from its shell. The shells are milled into a fine powder which creates the soft scrub that many of us have come to love. Combined with other natural ingredients, St Ives scrubs are delicate and enriched with vitamins that are good for the skin.
And the best part? There are now SIX NEW SCRUBS to try and I am so excited to share them with you!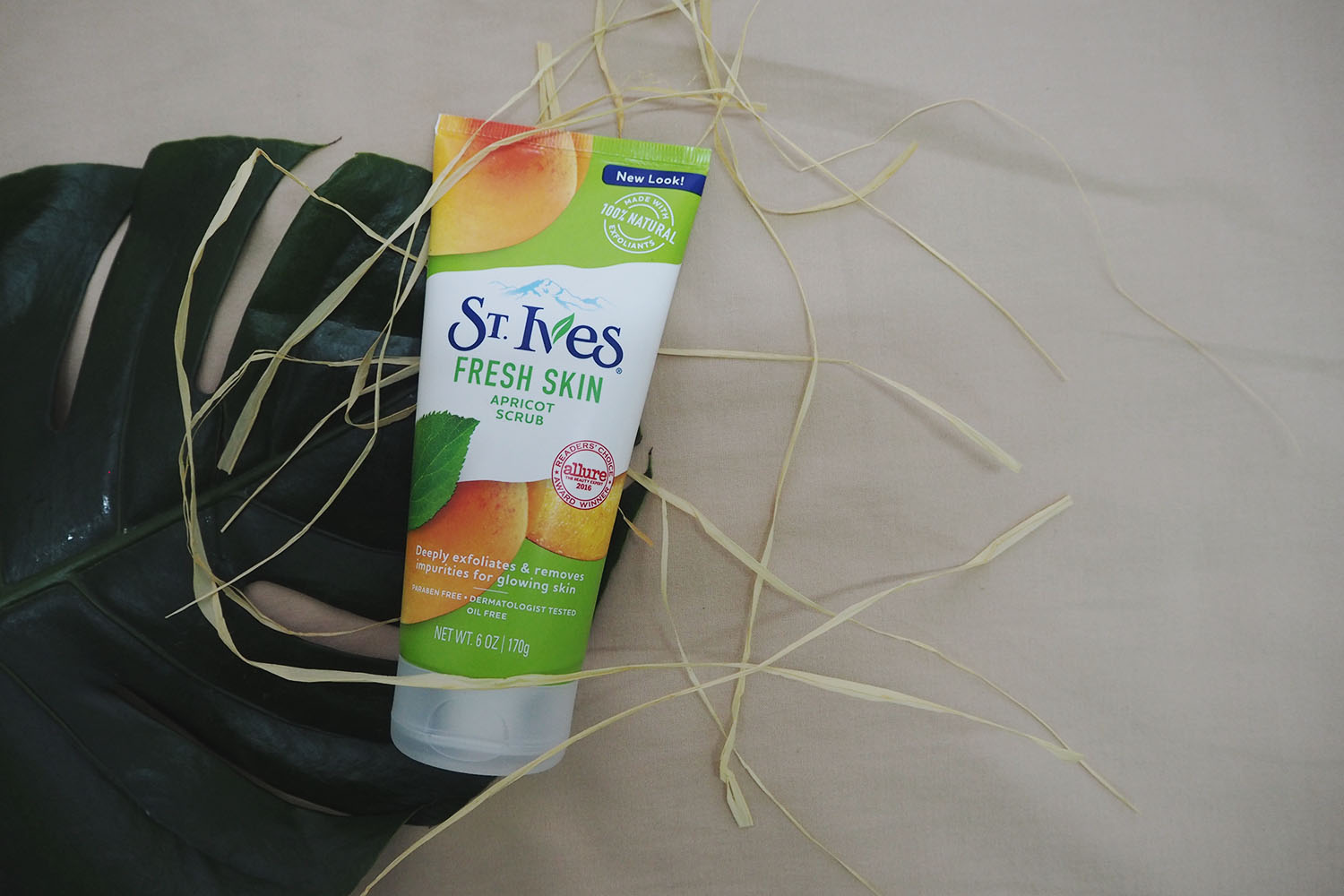 If you've never heard of the St Ives apricot scrub, where have you been hiding all this time? This is the iconic, cult classic facial scrub that is every beauty editor's favourite! And it was my go-to scrub for so many years – through my time as a prepubescent teen into adulthood. Apricots are rich in antioxidants like Vitamins C and E, while the walnut shell powder cleanses the skin deep within, leaving it soft and supple. You will have skin as smooth as a baby's bottom!
ACNE CONTROL APRICOT SCRUB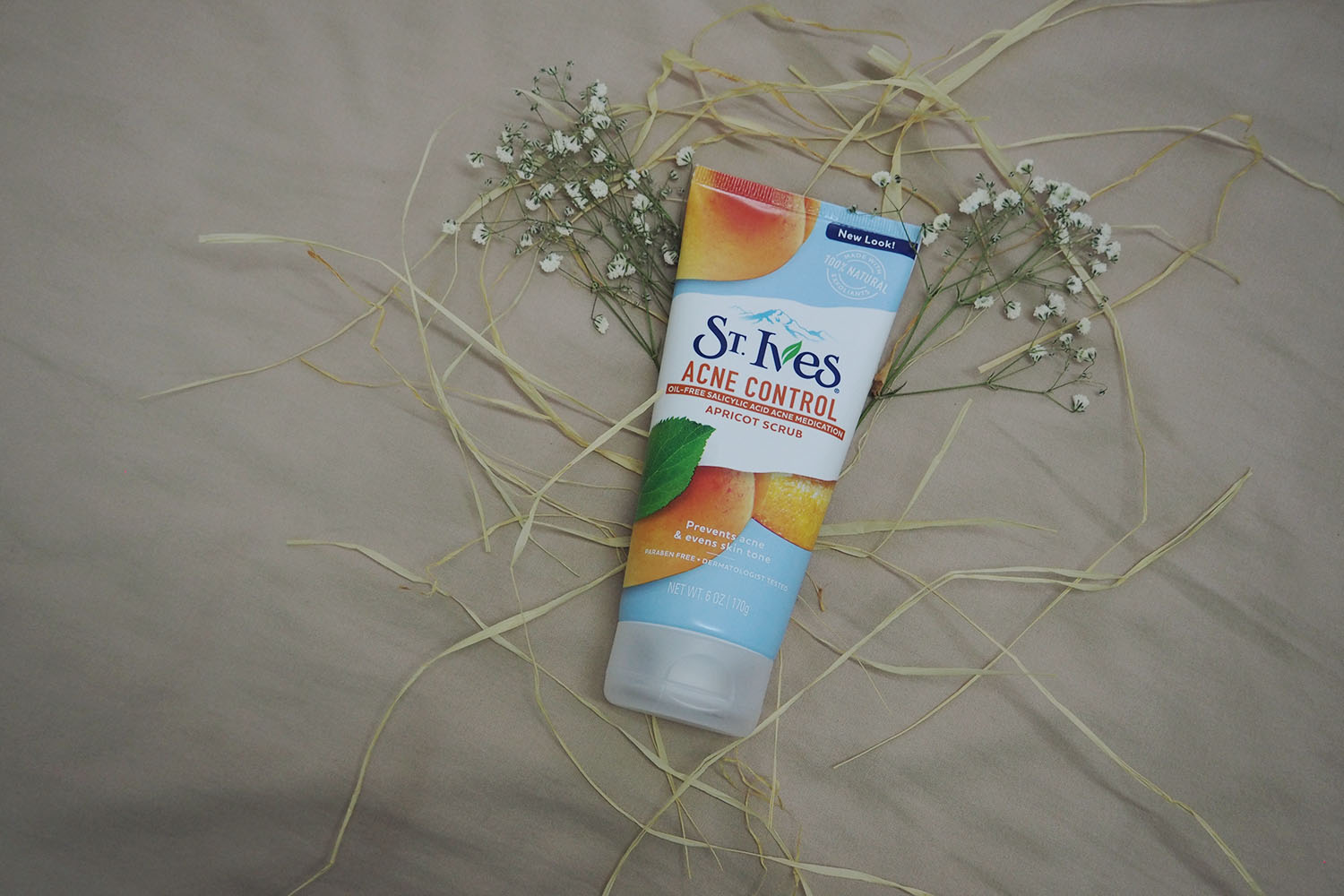 I have been blessed with clear skin for my whole life but for those of you who have acne-prone skin, this scrub is made for you. The St Ives signature apricot face scrub has been given a twist with salicylic acid that helps reduce breakouts and prevents acne. No more fear of getting pimples whenever you use facial scrubs!
ENERGIZING COCONUT & COFFEE FACE SCRUB
Let me just say, that this scrub smells like cake and I am not complaining because if I could, I would totally eat it! The scent of fresh coffee and the richness of the coconut helps energise dull and tired skin, giving it a refreshing glow. It is no wonder that this scrub was the winner of America's #NextTopScrub! If a scrub has its own hashtag, you know it ain't playing around!
RADIANT SKIN PINK LEMON & MANDARIN ORANGE SCRUB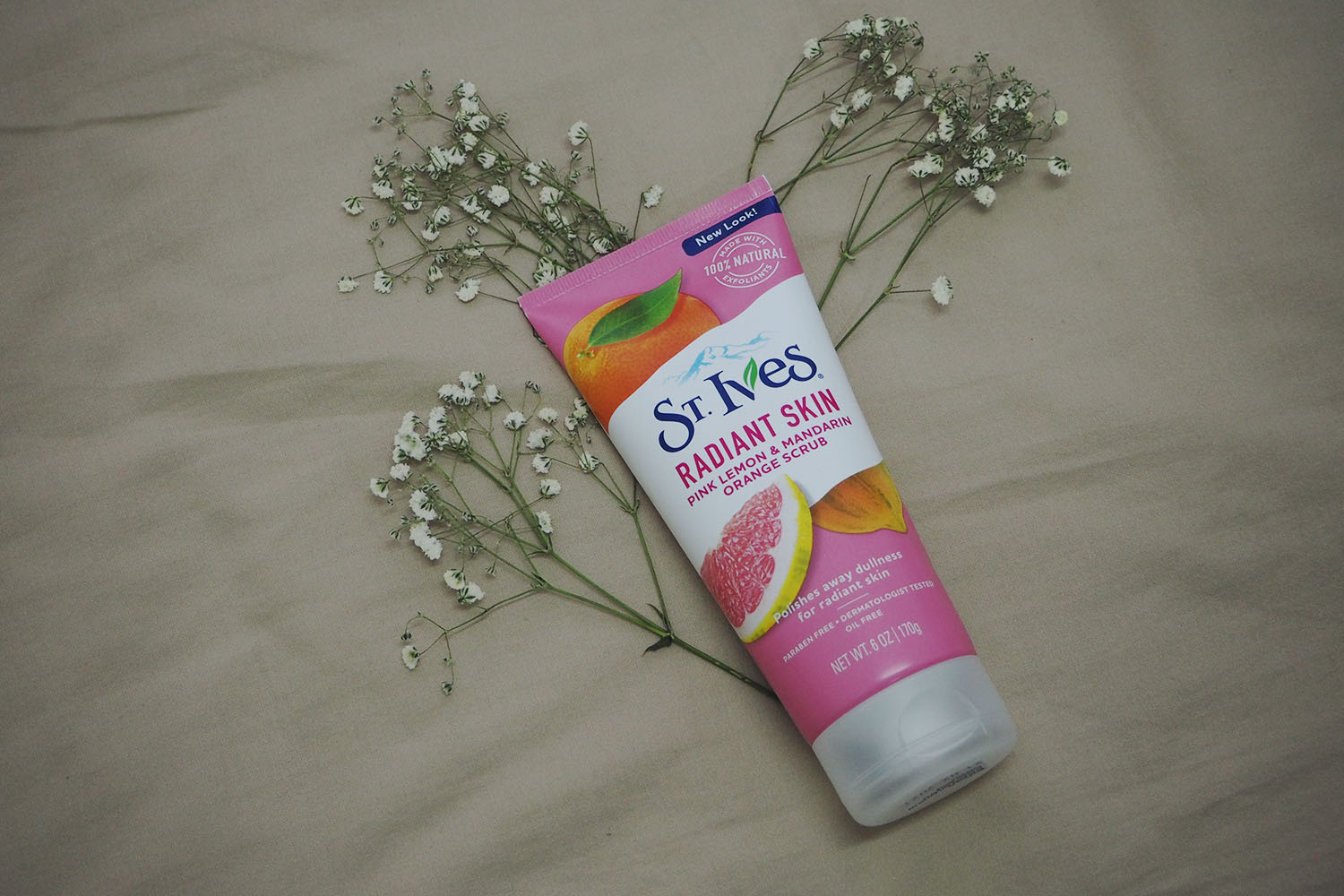 This scrub is probably my favourite one so far, mainly because it has such a citrusy aroma which I am a huge fan of. But also, my skin feels so refreshed after each use. I personally have quite a lot of dry skin on my nose, and so when I wear makeup, my nose looks extremely patchy. Incorporating this scrub into my skincare routine, I could tell the difference immediately – my dry skin was buffed off and everything was so smooth and soft. Full of pink lemon and mandarin peel extract, this scrub also helps lighten dark spots and evens out skin tone for perfectly glowing skin. And let's face it, we all want to shine bright like a diamond!
BLACKHEAD CLEARING GREEN TEA SCRUB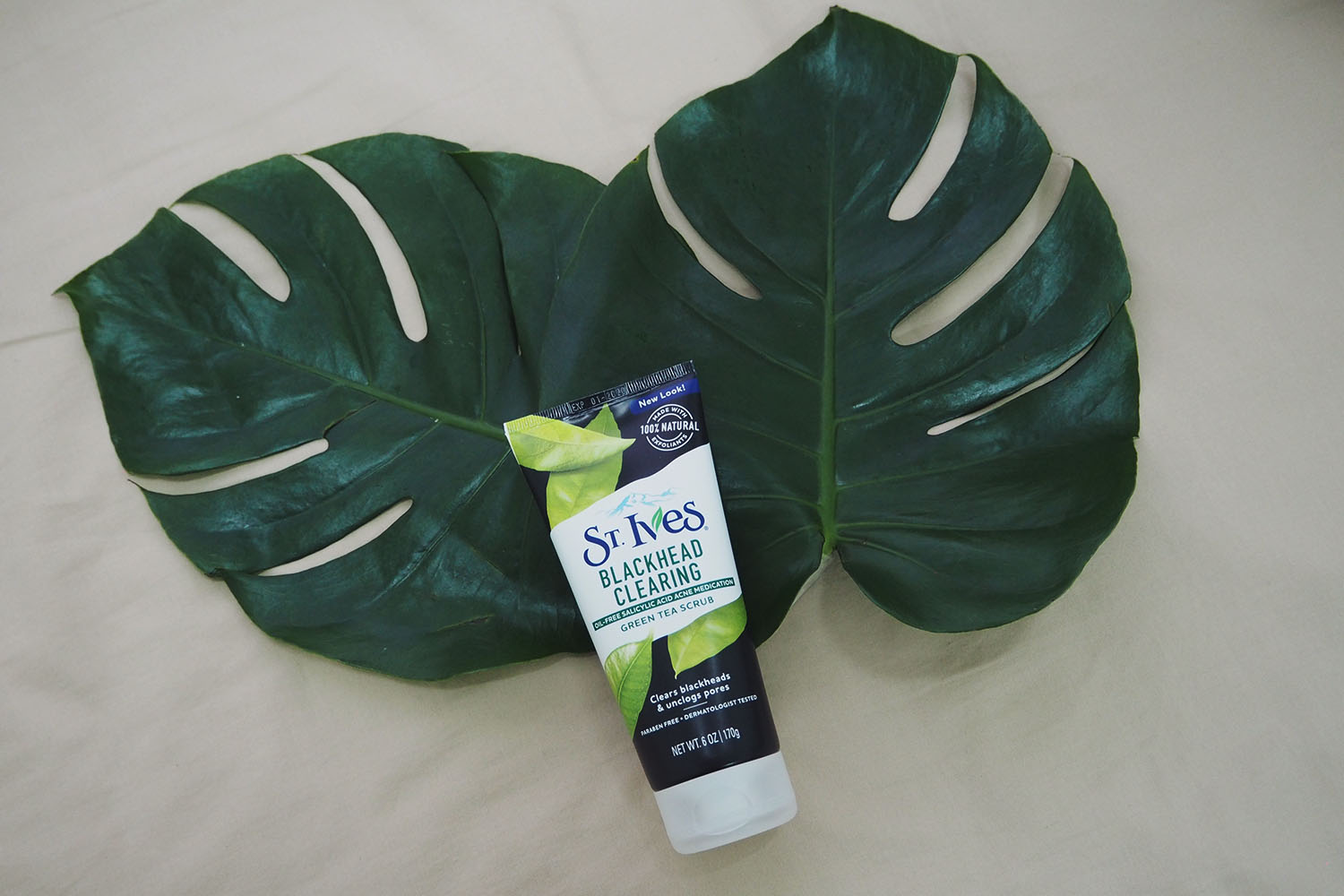 As clear as my skin looks, I actually have quite a bit of blackhead on my nose, and it really annoys me. I have tried everything to get rid of it – pore strips, blackhead balms, you name it. The new and improved recipe for this scrub is working wonders for my skin. There is just something special about combining green tea with the walnut shell powder as it unclogs my pores and reduces the redness of my skin. Even after using it just a few times, I noticed a reduction in bumps on my face and neck. Also, I love the scent of green tea – it's so calming, don't you think?
GENTLE SMOOTHING OATMEAL SCRUB & MASK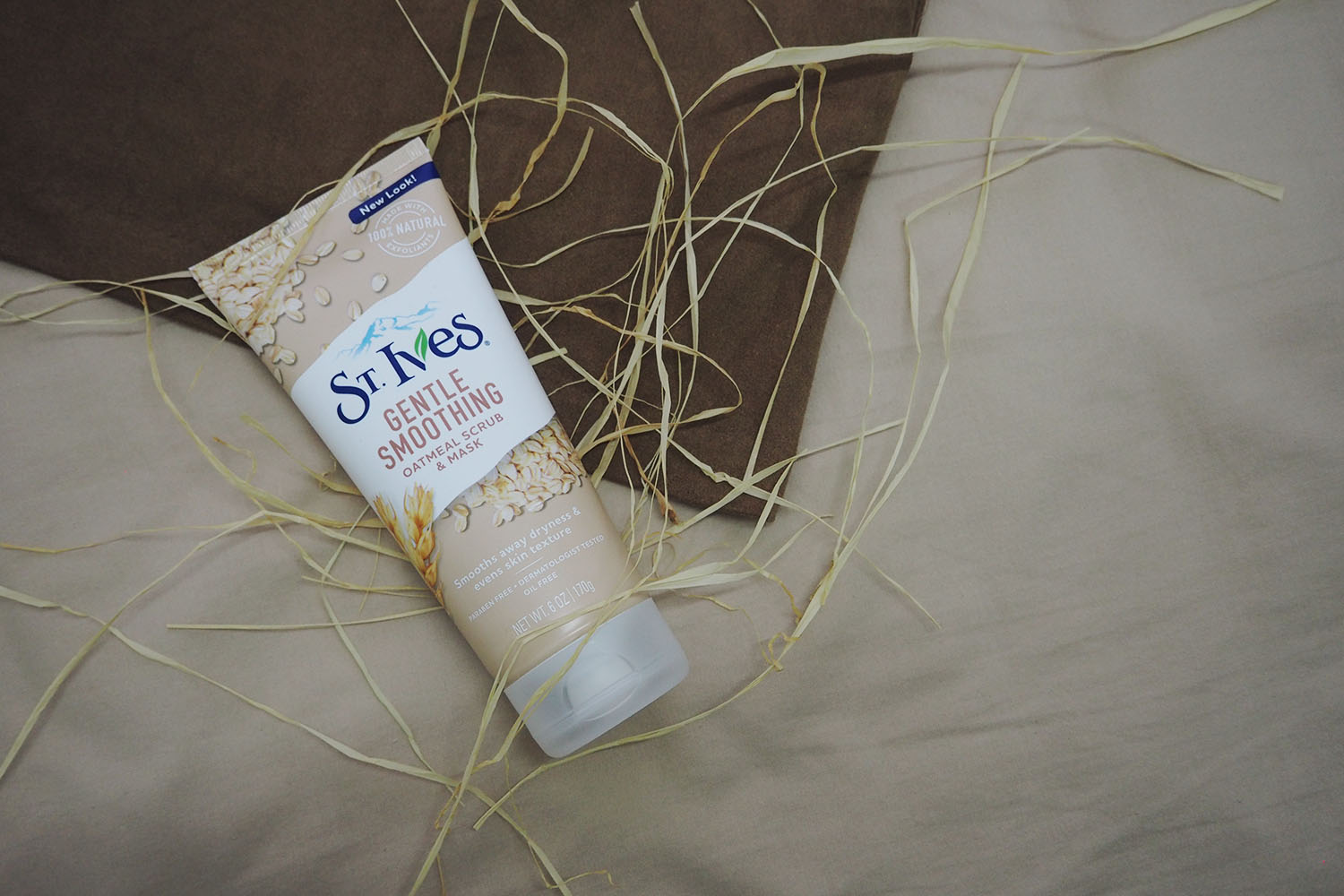 Did you know, that you can use oatmeal to create your own scrub/mask at home? You just have to mix it with honey and milk. But that's too much of a hassle, in my opinion, so St Ives decided to just make it simple for you! I love 2-in-1 products because it saves time and money. Let's be real, who doesn't love saving money, am I right? All you have to do is apply and leave it on for 5-7 minutes (mask); then gently massage all over your face (scrub) before rinsing it off. Easy peasy.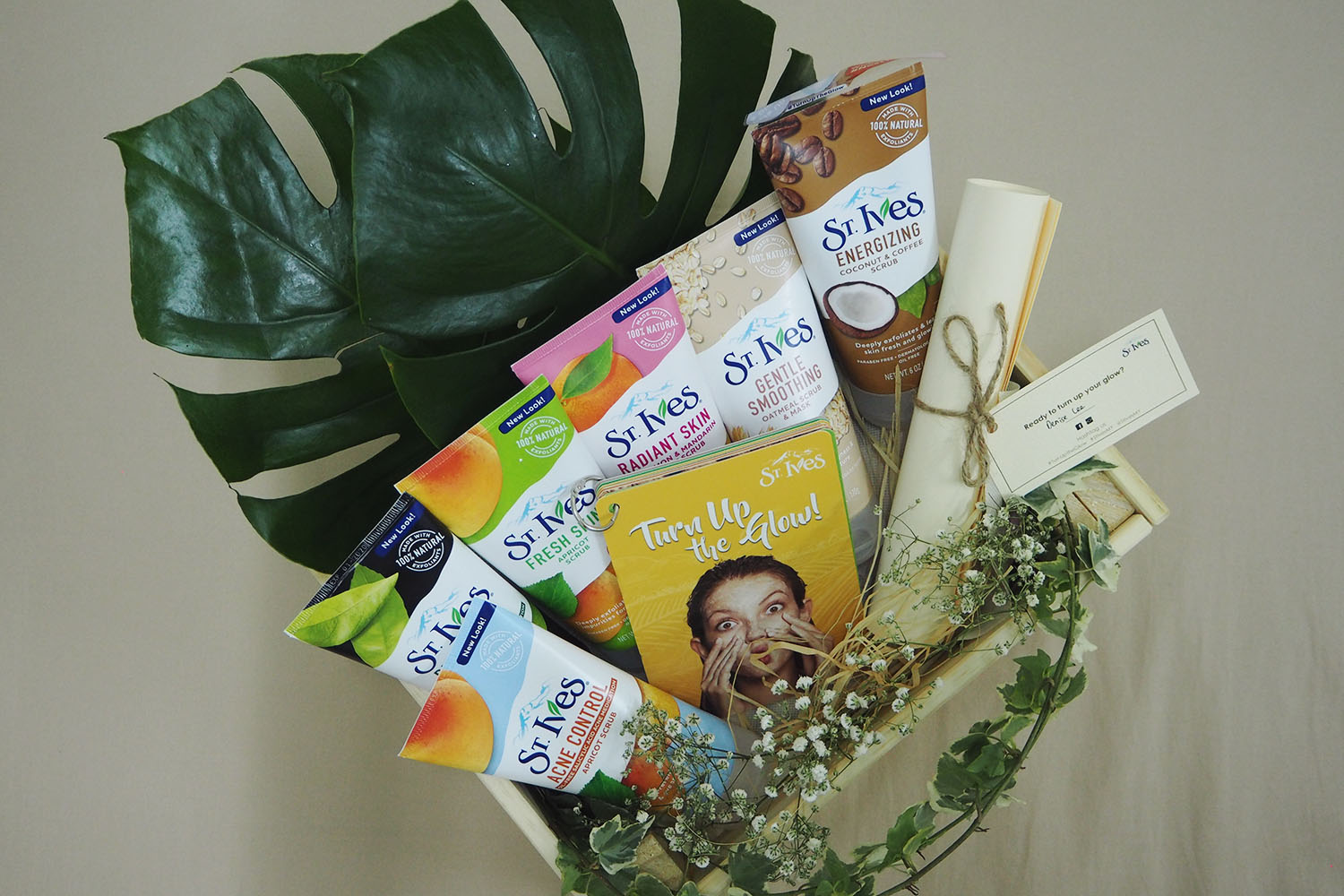 If you're interested in any of these scrubs, you're in luck! The full range of St Ives 6oz (170g) face scrubs are now available at drug stores, pharmacies and online retailers nationwide at Retail Recommended Price of RM 24.90 each. And by the way, did you notice that St Ives also has a brand new look? I would have bought them all on my own even if I had not been spoiled silly by the St Ives team because we all know that I am a sucker for pretty packaging. I mean, come on, scrummy smelling scrubs, that are Instagram-worthy and also reasonably priced? If you're not on this bandwagon, you are totally missing out in life!
** Special thanks to St Ives for sponsoring the product(s) in this post.