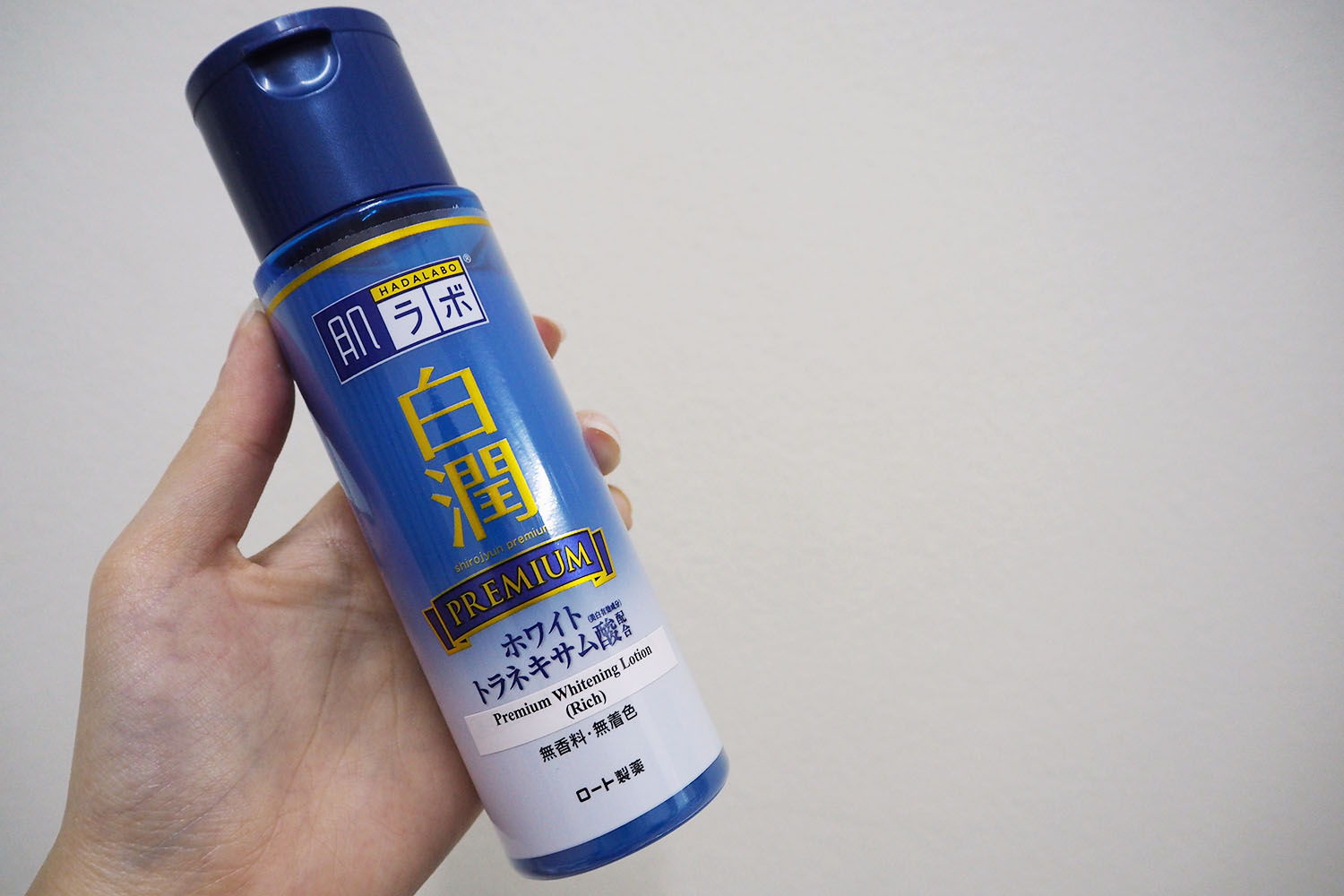 Over in January, the team from Hada Labo Malaysia asked if I wanted to try out the new Premium Whitening Lotion. Being the beauty junkie that I am, I agreed. So they sent over a bottle a week later. And, it has been sitting on my vanity for the longest time because I was coming home late most nights from work and conveniently forgot about it until I got back to my usual routine. Terrible, ungrateful soul. I know. Now here we are, two months later. I have been religiously using the lotion twice a day (as recommended) for about 3 weeks now and here are my thoughts on it.
Hada Labo is a Japanese skincare brand has been around for a very long time even in Malaysia. Although I've seen it in our local drugstores, I never thought about purchasing any of the products to try because to be honest, I always felt that Korean skincare is far superior to its Japanese counterparts. My main go-to brands since coming back from the UK in 2015 have been Laneige and Innisfree, both very popular Korean brands.
The Premium Whitening Lotion is an advanced version of the brand's current whitening lotion. This new formula is said to be significantly better than the old one but I can't vouch for that since I've never tried the former version. According to the Hada Labo team, the lotion functions like an essence for better absorption. This characteristic will apparently leave your skin with a radiant glow. Ingredients include tranexamic acid that helps rebalance the skin tone, nano hyaluronic acid for extra moisture, as well as Vitamin C and E. The lotion is also said to be suitable for all skin types because it is PH balanced and is free of alcohol, fragrance, colorants and mineral oils.
So my first impression of the lotion was relatively pleasant, except I poured out too much because I'm a total klutz. Personally, I'm not a huge fan of the scent. I know that it is fragrance-free so whatever I'm smelling is probably the ingredients being mixed together. That said, I like how moisturising the lotion is! My skin has been really dry of late, maybe even dehydrated from all the air-conditioning I've been enjoying at work. The moisturising properties worked almost instantly and I could tell the difference it made from just a few days of application, especially in my T-zone area. The lotion also did succeed in brightening some of my scars but they did not disappear completely. Maybe it needs a little bit more time? But overall, my skin looked healthier and had a translucent glow. Not quite "white", if you know what I mean.
One thing to note is that I don't use the lotion on its own. It is my first layer of skin care after cleansing. Adopting the patting and massaging my face method for absorption, I then continue on with my usual skincare routine which mainly consists of Innisfree's green tea range. Prior to using the Hada Labo Premium Whitening Lotion, my skin was still relatively dry even with other serums and creams. So while I'm not sold on the fact that the lotion actually whitens my skin, I am, however, convinced that it is very moisturising!
Texture-wise, it is ever so slightly sticky – not in a gross slimy way but more of a supple sleeping mask. If you've ever tried the Water Sleeping Mask from Laneige, the consistency post application feels almost identical. This factor doesn't really bother me since I'm used to it but some of you might be particular about having sticky skin. Just a heads up.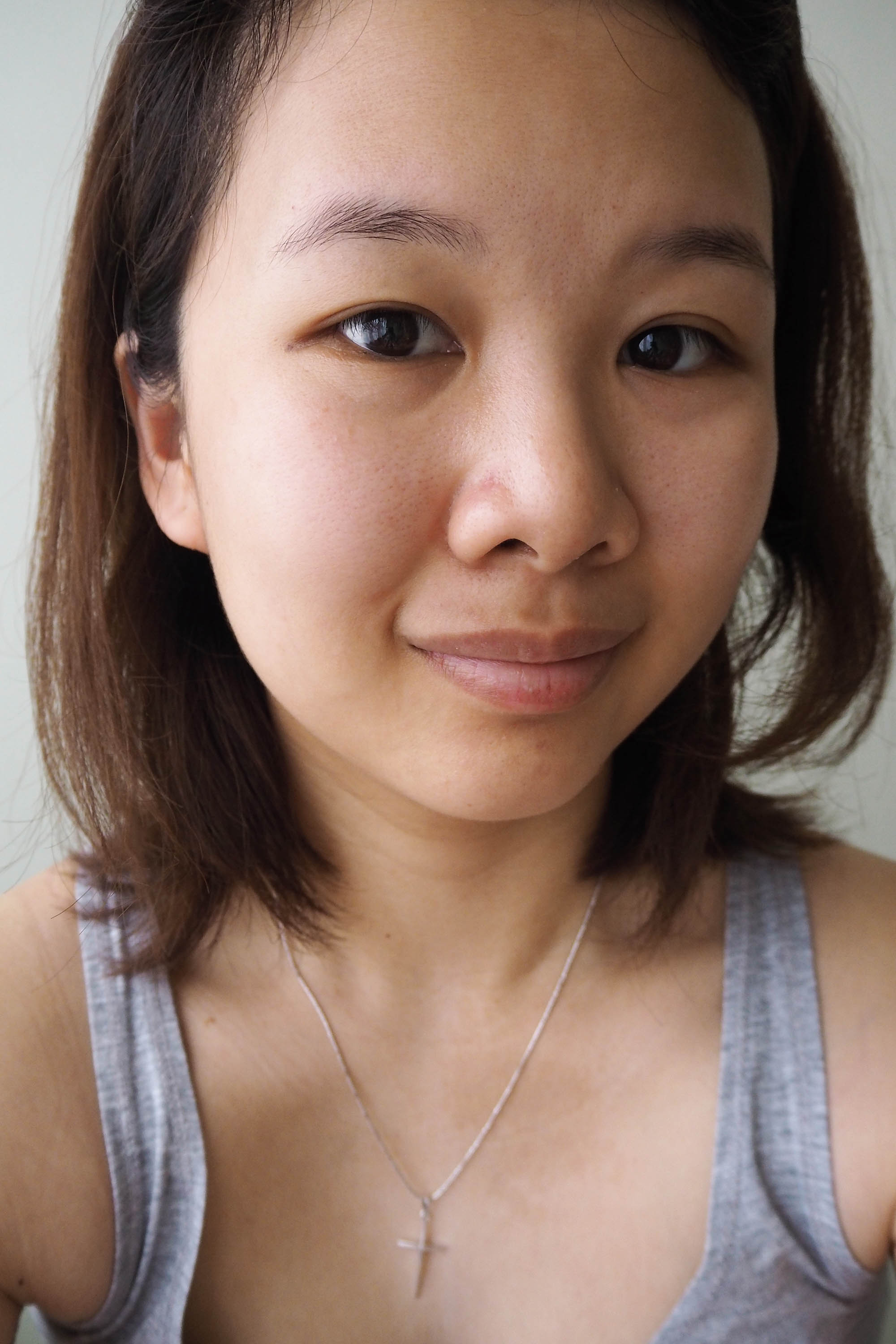 Overall, I am pleasantly surprised at how well my skin reacted to the lotion. And for only RM69.90 for a 170ml bottle, I think that it's a steal! A lot of skin whitening products claim to do the same thing but for so much more. Try out Hada Labo's Premium Whitening Lotion for yourself. If you don't trust me, then at least you can trust Cheeserland since she was one of their ambassadors a few years ago!
** Special thanks to Hada Labo for sponsoring the product(s) in this post.