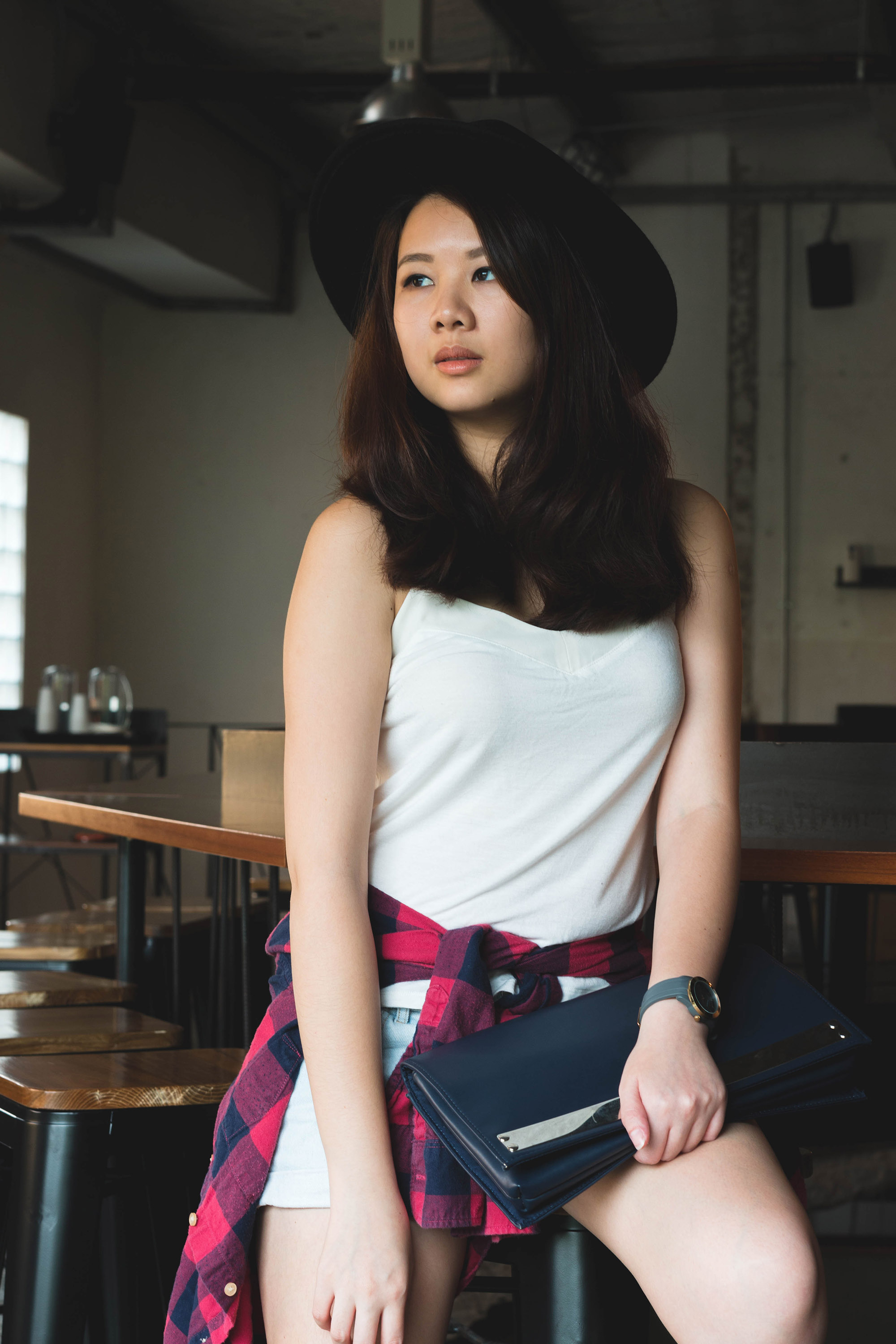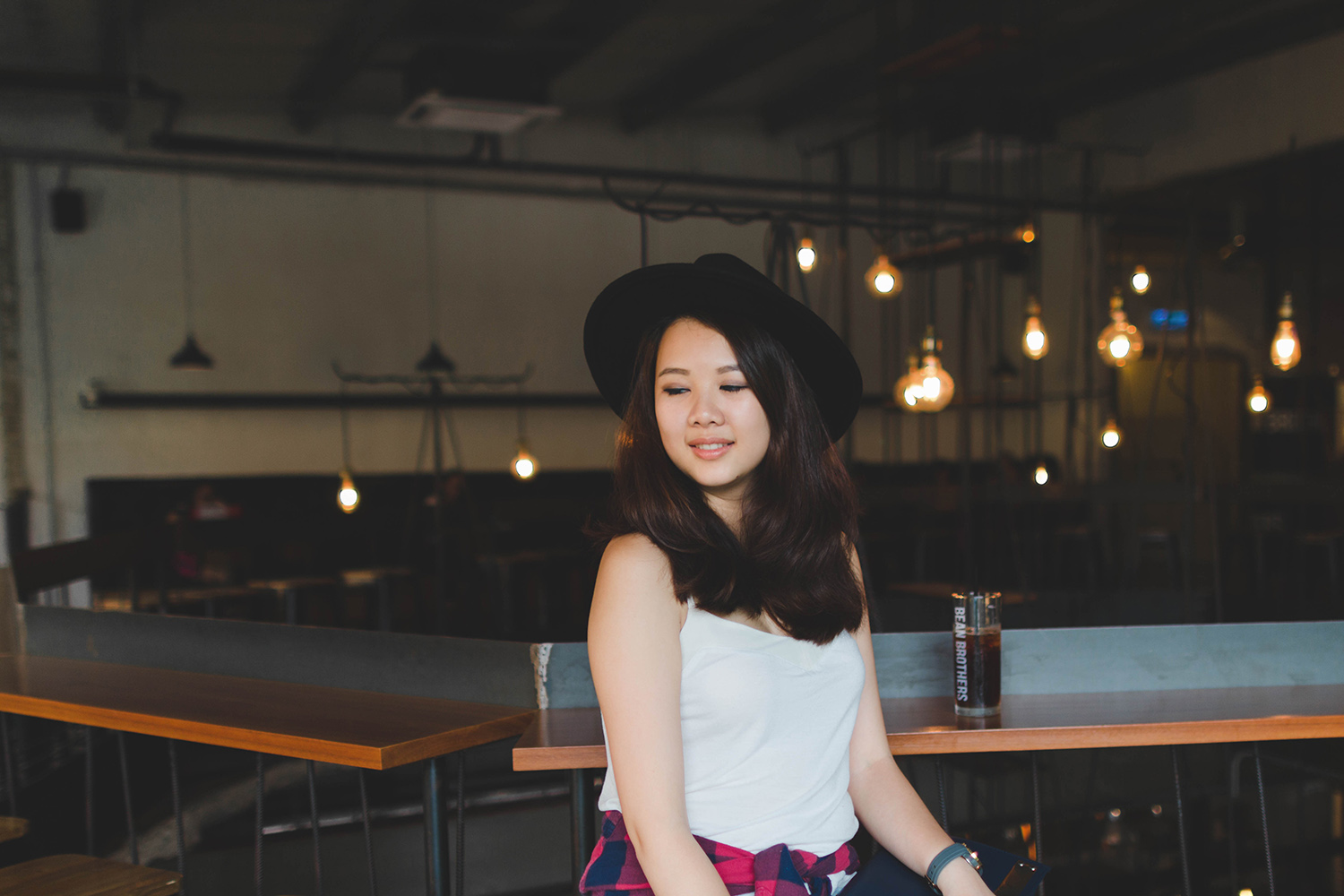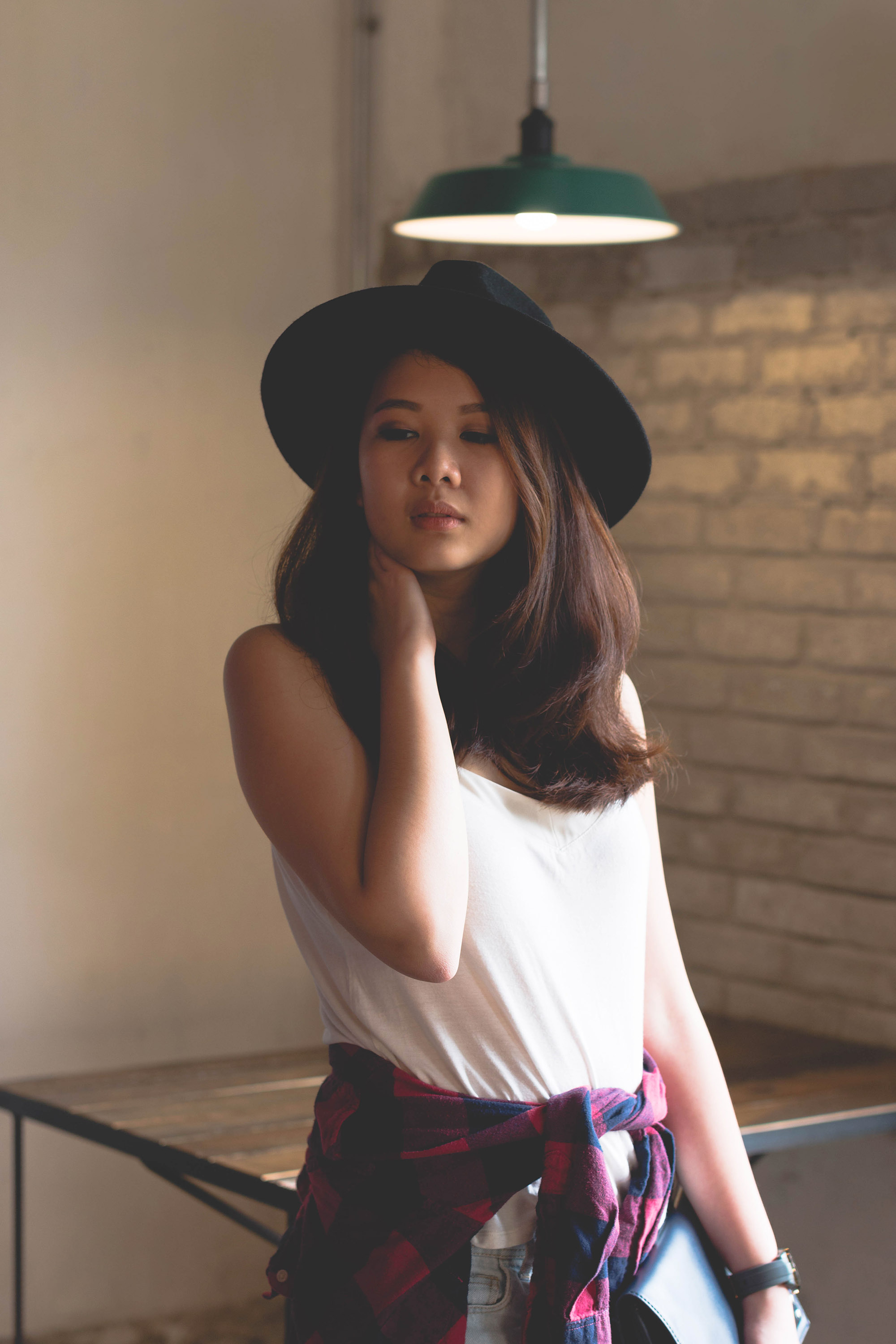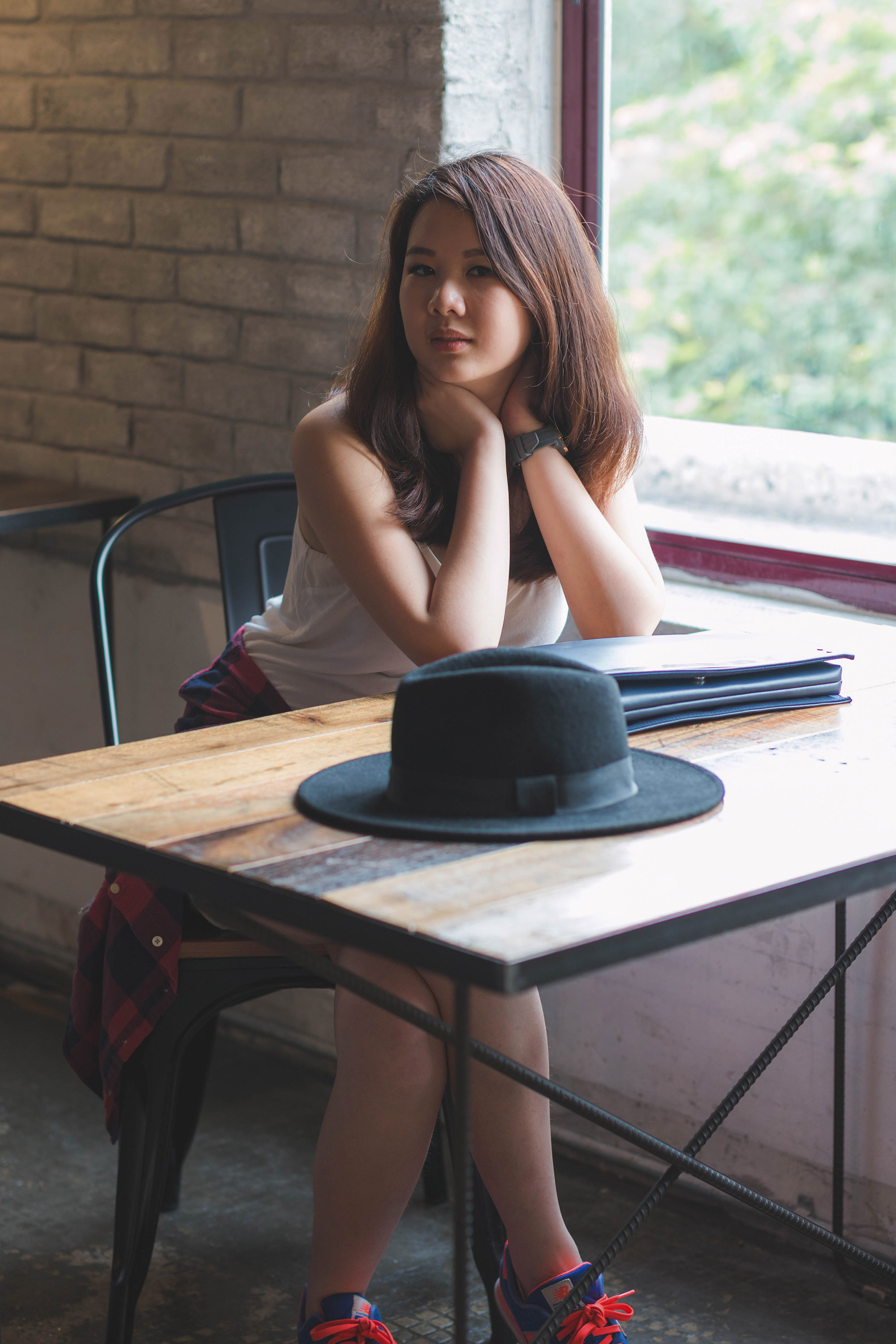 Felt Hat, White Tank Top and Denim Shorts: H&M
Checkered Shirt: Uniqlo
Sneakers: New Balance
Clutch: Dorothy Perkins
Watch: Pilgrim
I have always been interested in photography (not that I'm very good at it), and I think it all began with my blogging endeavours all those years ago. But that said, I've mostly been behind the camera – taking pictures and videos of other people. It was an interesting experience being in front of the camera this time. Not that I don't take pictures of myself but having to pose in a café with people staring at me has got to be one of the bravest things I've ever done. And that is saying a lot considering that I am supposed to be an extrovert. I am, as my friends call it, living life on the edge (because I can't even properly cross the road without running).
The first part of this two-part shoot is named Project Brewing – inspired by the mocha I had after shamelessly parading around for a good 2 hours, which by the way, gave me a headache because I think I can't take strong caffeine. Who knew.
All these amazing shots were photographed by Nick Wong, whom I met through my colleague Jo Yee. Both had a hard time getting me to stop laughing and not make stupid faces. So I'm really thankful that they did not strangle me by the end of the day.
Anyway, my favourite picture from the collection has got to be the first one because I never knew I could look so strong. HAHAHA! But in all seriousness, I would never have done this if Jo Yee didn't convince me that I should do something interesting for my blog. As such, she deserves warm big virtual hug (since she hates physical ones).
—
Location: Bean Brothers
Photography: Nick Wong (@the.nickoftime)
Special thanks and modelling tips: Loh Jo Yee (@theotherjgirl and theotherjgirl.net)