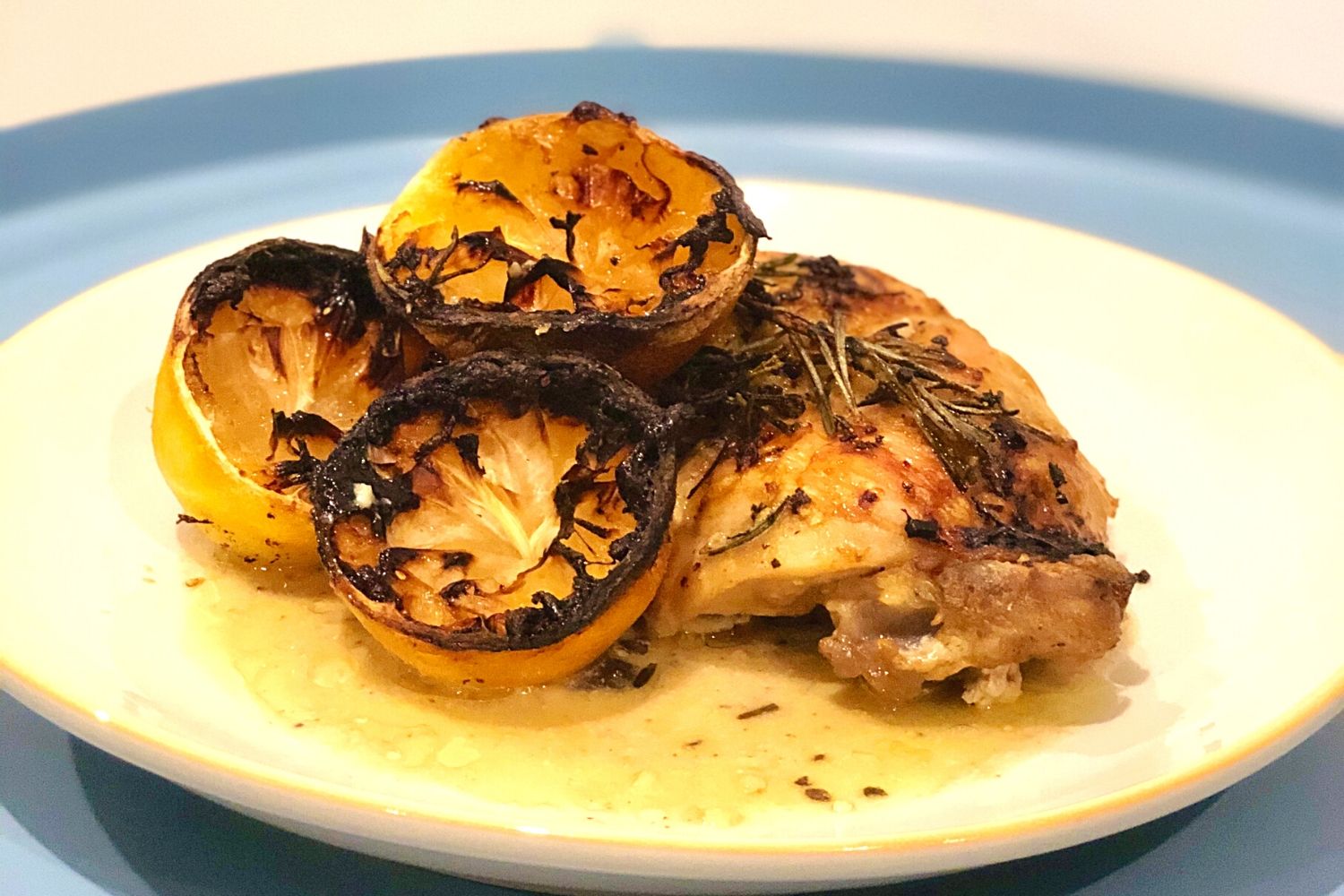 Not going to lie, I am a sucker for roast chicken. It's one of my favourite foods because it has nostalgic memories for me. Growing up, my parents would often bring the family to One Utama on weekends. And the best part about it was being able to have the rotisserie chicken at Dave's Deli. There's just something so comforting about eating freshly roasted chicken with mashed potatoes and coleslaw. Doesn't hurt that the skin is my favourite part — I always leave it till the end of my meal. I still think it's one of the best roast chickens out there.
Roast chicken is one of the easiest things to make in my opinion. It was one of my go-to dinner options as a student in university. Back then I would roast a few pieces of chicken so that it can last me for a few days. Student budgets didn't really allow for extravagant options. So I would just give my chicken a very basic salt and pepper combo with some herbs and honey. I've just been roasting my chickens this way every since. Old habits die hard.
To be honest, I decided to give this recipe a shot because everyone was making lemon roast chicken on Instagram. In fear of missing out, I bought a bag of lemons and a few sprigs of rosemary. But I needed a reliable source! A friend shared a recipe she tried, which apparently was delicious so I had to try it myself.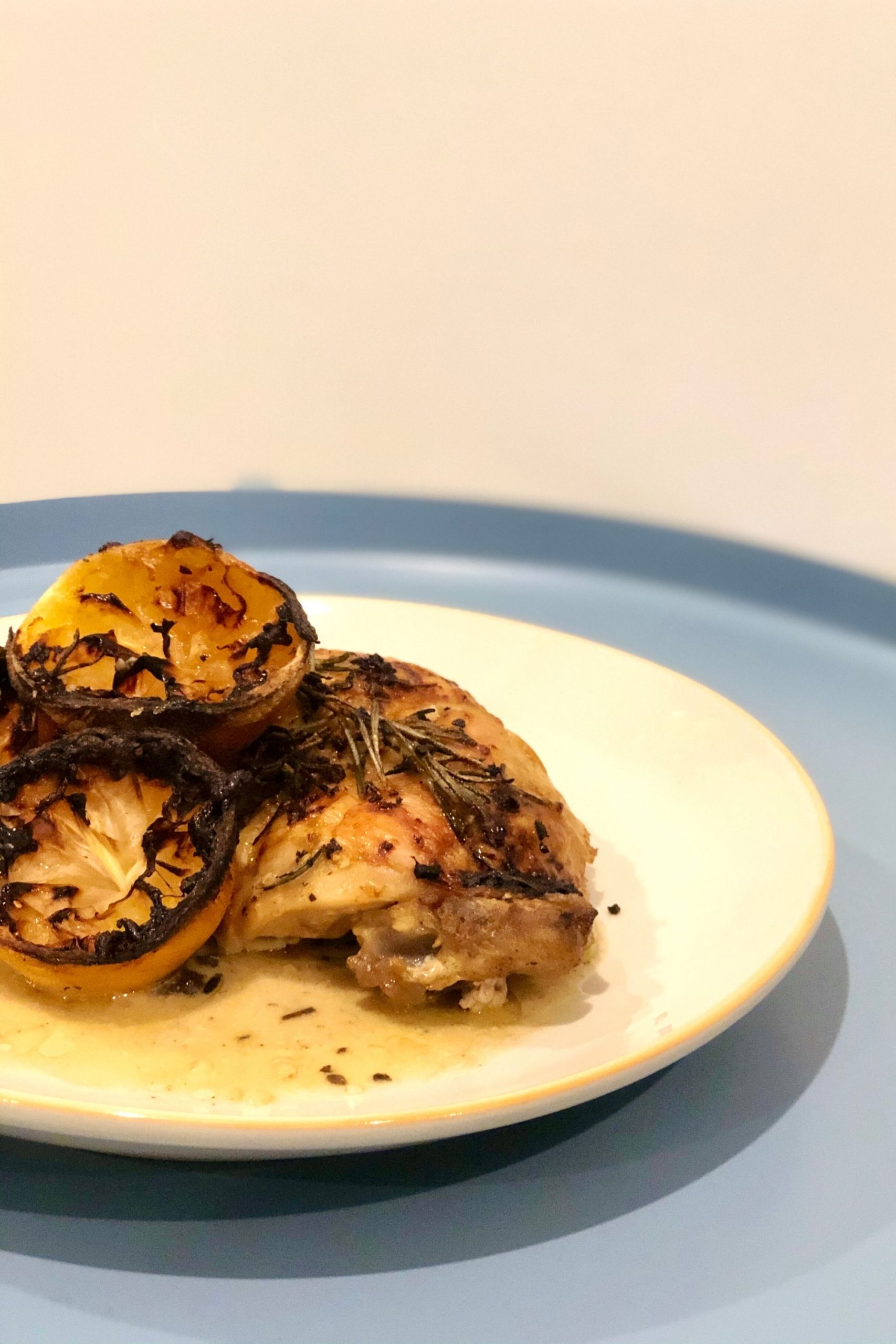 The original recipe was taken from Divas Can Cook but I tweaked it a bit. Firstly, my family prefers the thigh portion of the chicken. So more often than not, the breasts always go to waste. It's just not our cut of choice ever. There is no wastage if you just use the parts that you enjoy eating! Secondly, I am Asian and we are masters of agak-ration (estimation). Recipes are merely a guide to my rebellious spirit in the kitchen. Hehe!
Like most of my recipes, I entrust you to trust your heart and your gut. Just remember to season that chick up real good. I've said this before and I'll say it again. Salt and pepper are the basics of cooking. It really isn't rocket science.
If you end up trying this, remember to tag me on Instagram!
Yield: 4 servings
Lemon & Rosemary Chicken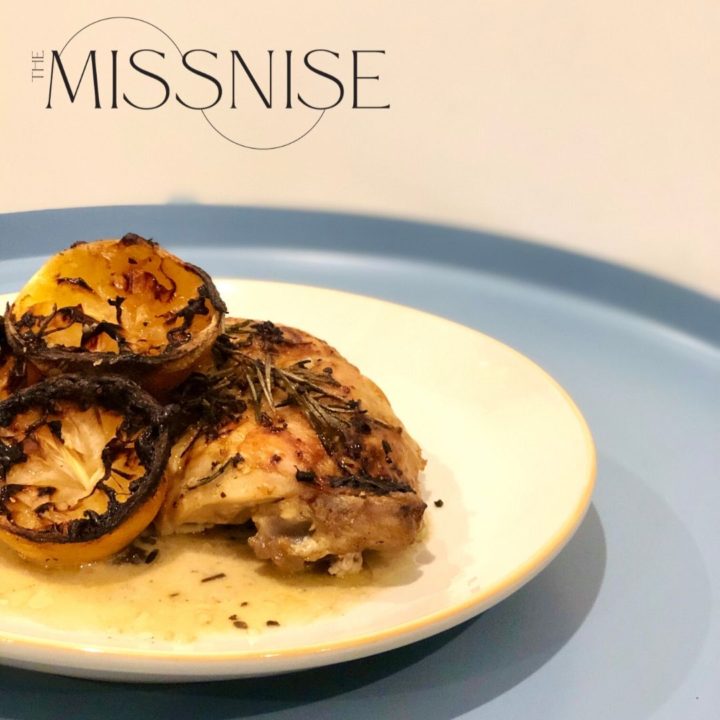 Weeknight dinners are made easy with this recipe. Such a simple marinade but so full of flavour! And the best part? All you have to do is chuck it in the oven to roast! Bon appetite!
Total Time
1 hour
15 minutes
Ingredients
4 chicken legs (bone-in)
2 tbsp olive oil
2 tbsp butter (softened)
2 sprigs of rosemary (roughly chopped)
4 cloves of garlic (minced)
zest of 2 lemons
fresh juice from 2 lemons
salt & pepper
Instructions
Wash chicken in salted water and leave to soak for 10 minutes. Rinse and pat dry.
Preheat oven to 220°C.
Mix the olive oil, butter, rosemary, garlic and lemon zest in a bowl.
Generously season the chicken with salt and pepper.
Make small slits on the chicken skin and rub with the marinade. Don't be afraid to really get in there.
Squeeze the lemon juice all over the chicken.
Place chicken on a roasting pan and cook it for an hour. Keep checking so that the chicken doesn't burn.
Crank up the heat to 240°C in the last 10 minutes to brown the chicken.
Once done, allow the chicken to rest for 10 minutes before serving.
Notes
Make sure that you really pat the chicken dry. Otherwise, the skin won't crisp up.
If using a convection oven, roast chicken for 1 hour and 15 minutes at 220°C.
Mash potato or gratin is a great side to go with this citrusy flavoured chicken!
The leftover chicken juice has tons of flavour so don't waste it. Add some cream and a bit of flour to make a sauce. If the lemon is too prominent, add a pinch of sugar to reduce the acidity.