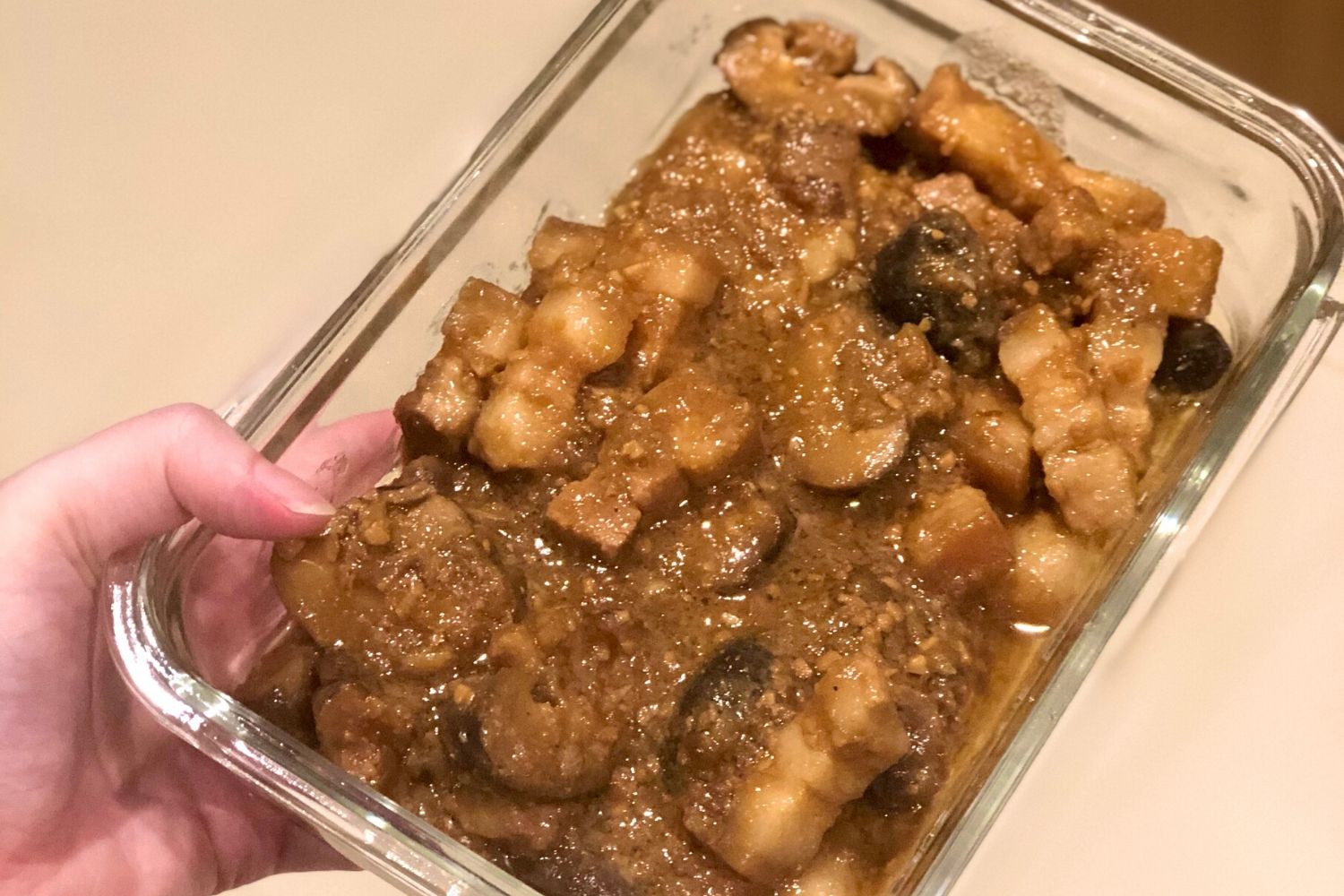 If there is one thing you need to know about me, it's that I am very proud of my Peranakan heritage. I've always worn it as a badge of honour because not many can claim that they are predominantly Peranakan — my mum is pure and my dad is half, both from Malacca. Peranakans are people of the straits. Our lineage and culture can be traced to the arrival of the first wave of Chinese from mainland China that came to trade in Malaya in the 1500s when Malacca, Singapore and Penang were popular trading ports.
Growing up in a Peranakan household means that our lives revolved a lot around food and I have been taught to have an appreciation for food since I was able to eat solids. My parents let me try durian when I was 6-months-old and the rest is history. Food has played such a huge role in my life. I remember being glued to the television when we finally subscribed to Astro and I would spend hours watching cooking shows — it was worth it because I now have a bank of knowledge saved for my time in the kitchen.
Most people who have tried Peranakan food would have had their taste of pongteh — a savoury meat dish that is full of umami flavours that keeps you wanting more. Well, I'm sure the ones served in restaurants are delicious but I will one-up you by saying that my mum makes the best pongteh on this planet. No restaurant can challenge her skills in the kitchen when it comes to Peranakan food. Since my tastebuds have been spoilt for choice, I have become somewhat of a Peranakan food snob and would politely decline (read: absolutely refuse) an invitation to dine at a Peranakan restaurant. Unless your recommendation is Baba Low 486 in Bangsar, which I think is a reasonably good Peranakan eatery by my standards.
Pongteh reminds me of my childhood and is a dish that I hold very close to my heart. It's my mother and grandmother's love in a pot. My comfort food of choice, a well-cooked pongteh means that you will definitely be having more than one serving of rice. Today I will be sharing this gift of a dish with all of you but the only caveat is that every Peranakan family has their own rendition of this dish. Some add potatoes, others will add bamboo shoots (rebung). There really is no "one-size-fits-all" when it comes to pongteh. You can even mix your proteins to have a combination of pork and chicken, if that's what you fancy.
And one last thing before you start cooking. I am, after all, a Malaysian-Peranakan. So the measurements in this recipe are merely a guide. You have to "agak-agak" (estimate) along the way because that's just how most Malaysian recipes work regardless of cuisine.
Happy cooking!
Yield: 4 servings
Peranakan Pongteh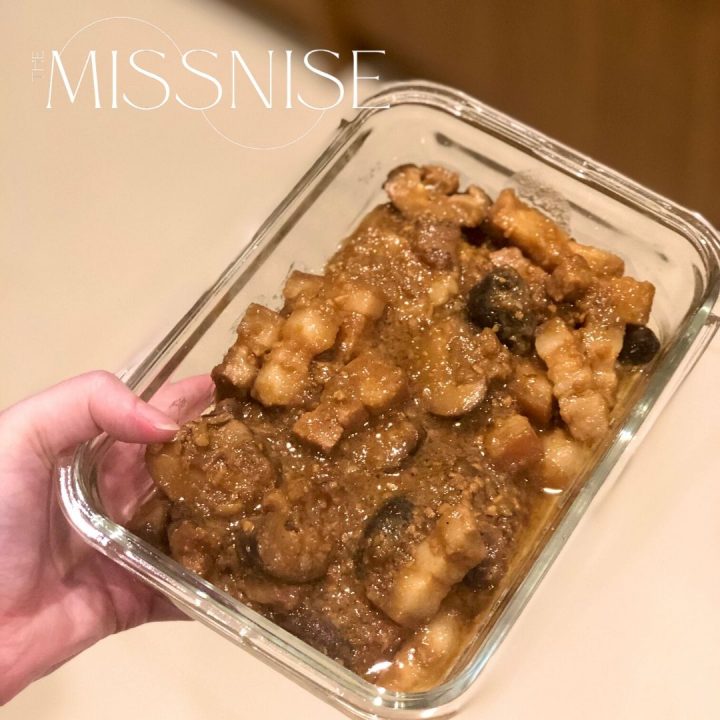 Pongteh is the epitome of Peranakan cuisine. The savoury flavour with a tinge of sweetness is the perfect combination with hot rice. Once you try it, you won't be able to get enough of it!
Ingredients
200g pork belly/protein of your choice (pork ribs and chicken work great too)
8 shallots
4 cloves of garlic
3 tbsp of fermented soybean paste
1 tbsp dark soy
1 tsp sugar
8 dried shiitake (reconstituted in water)
Instructions
Blend garlic and shallots until fine. Make sure that it does not until it becomes a paste.
Fry garlic and shallots in oil until fragrant.
Add pork belly and stir until the colour changes.
Add fermented soybean paste and fry for 1 minute.
Add mushrooms and the mushroom water.
If the mushroom liquid is not enough, add water to cover the pork.
Boil until pork is cooked through and the sauce reduced by about half.
Serve immediately with freshly cooked rice.