Friendships come in many forms. It was in December 2016 when I first met Francis Cobb. He was the busybody who lurked around the office. Little did I know that we would become good friends through the years. Although affectionately known as Uncle Fran to many of his close friends, he's not actually that old. But having two adorable sons meant that he qualified as an "uncle" and somehow the nickname stuck.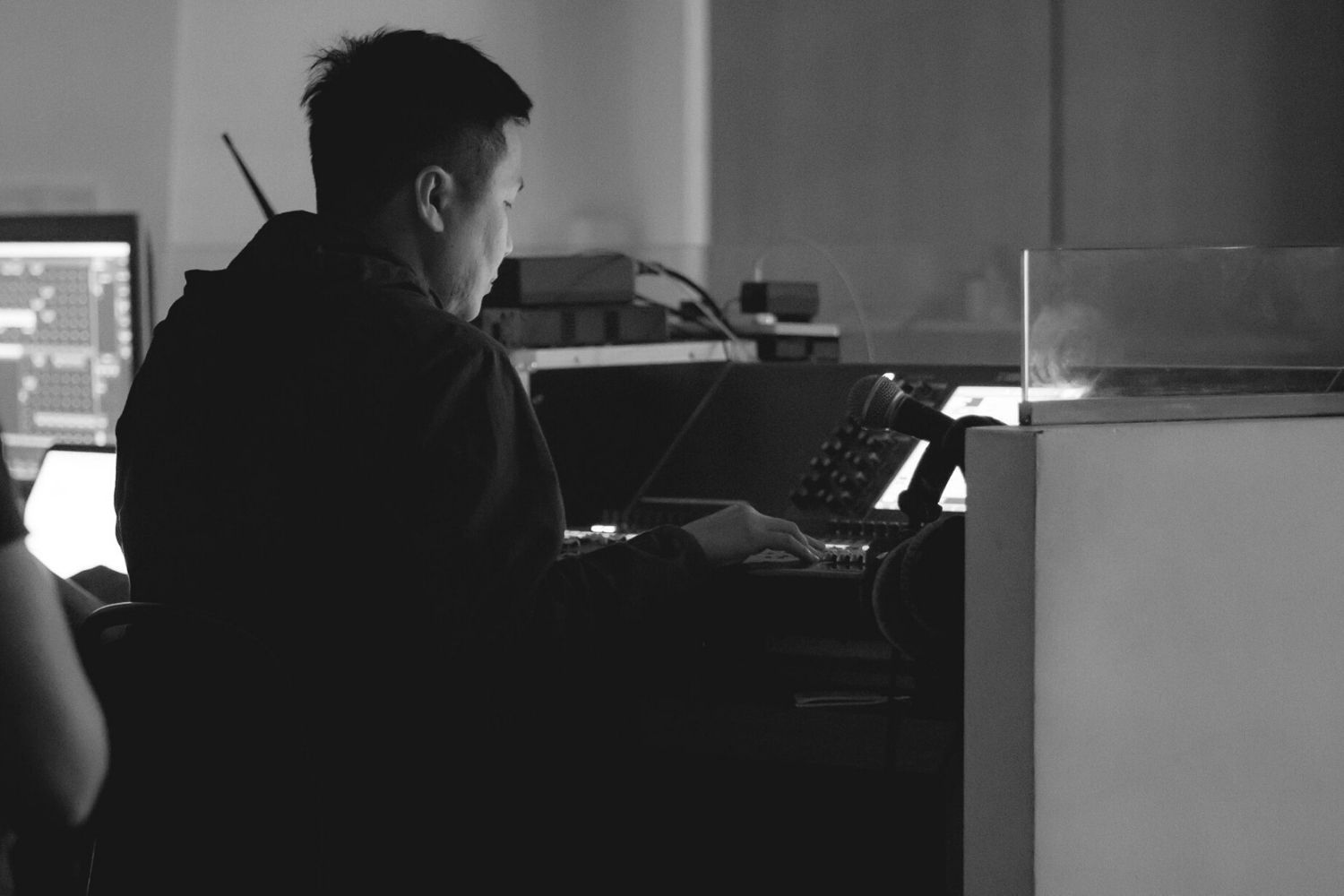 Music has always been a part of Francis' life, even from a young age. Anyone growing up in an Asian household would know that learning a musical instrument was an unspoken rule rather than an expectation. Francis took up piano lessons, which resulted in his love of music. You could say that this passion was ingrained in him. The first piece that he could play by heart? Ten Little Indians. And that is how he knew that music excited him much more than studying!
Francis began his career as a DJ when he was studying in Melbourne. The adrenaline rush he got out of it was addictive. However, creating music hasn't always been easy. After returning to Malaysia, the realisation hit. The local music scene wasn't as dynamic and Malaysians would often favour foreign artists. Local artists and musicians were overshadowed by their international counterparts and Francis was not spared.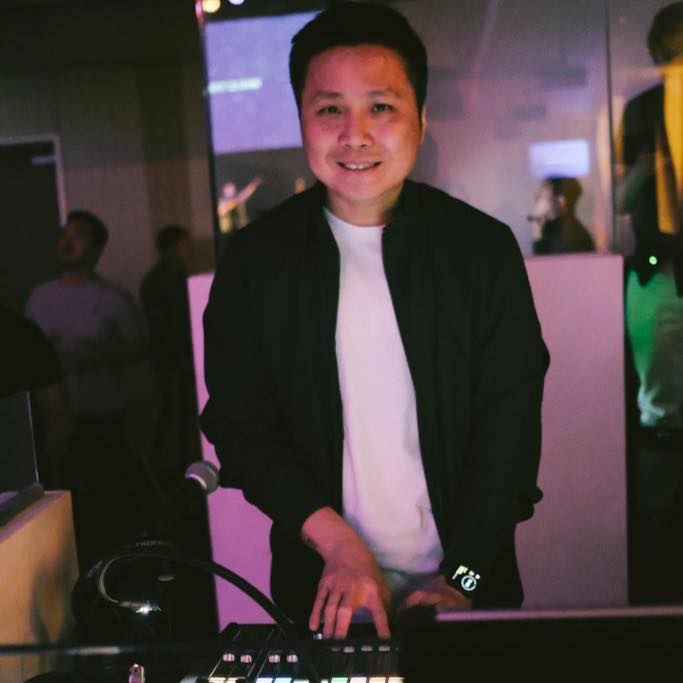 Francis Cobb may sound like a foreign name, but he is very much Malaysian Chinese. Adopted by his British father and Malaysian mother, Francis would often get questions about his ethnicity. His surname being the differentiator. It's no surprise that Malaysians were more drawn to artists with foreign names and the fact that Francis had roots in Melbourne made it all the more interesting. Malaysians who packed out his shows were often left confused by the Chinese guy who stepped on to the stage. They were, of course, expecting an international act. But that didn't stop Francis. He did music because he loved to, not because he wanted fame.
As a creative, I know that passion doesn't always outlive purpose. And after speaking with Francis, we both agree on this fact. Not being able to identify your why will more often than not, result in disappointment because you rely solely on numbers and popularity. When Francis started out as a DJ, he thought that all that mattered was the hype and large crowds. Being popular and getting recognised seemed like the only way to pursue music. Over time though, Francis found that he much preferred creating music that impact the lives of those listening. He knew that he needed to take a step back for the music to shine. And he hasn't looked back since!
Over the last few years, Francis has actively stayed behind the console at HTBB church. He is the dedicated and dependable sound guy. One of the first faces you see when stepping into church on Sunday morning. With the team at Worship Central Malaysia, Francis helped produced several singles including Everlasting Arms. He also produced many worship songs with HTBB worship leader Stew McIlrath. But Francis never limited himself to just creating music in church. He was always experimenting and sending tracks to his close friends to get their feedback and comments.
At the end of May this year, Francis finally revived his music career as ISTHMUS! Although his journey hasn't always been easy, Francis kept pushing through. His perseverance has led him to fulfil his dream of producing his own music. "Be Fine" is the first single that Francis produced under the moniker ISTHMUS, and it features Emilyn Su, as a singer from Texas. The track is so dreamy, it leaves your head bobbing involuntarily. Check out the official track below.
When I graduated from university 19 years ago and came back to Malaysia, I knew that I wanted to learn how to produce music. In a time before the internet boom, resources were limited. Facebook had not existed then.
It took some time but I came out with an EP. It had 5 songs which I recorded myself. One of the featured artists in that EP was called Isthmus. Although I printed 1000 CD copies, it was never widely distributed. I used it to promote myself when I met people. That EP allowed me to form connections in the music industry. And though it was a long journey of 14 years, I formed a path for my music career. Everything changed, however, 5 years ago. I went through a difficult period in my life but music kept me going.
This year in 2020, I decided to make the big leap. I resurfaced Isthmus in preparation for my single "Be Fine". The response has been incredible.I have a lot to look forward to after this.
Isthmus will always be my connection to people — just like the narrow path of water that forms the link, music will be my tool.
Isthmus is my rebirth. I have been reborn from the darkness of my past. Now I look forward to the future, determined to learn from my mistakes and to grow.
(Francis Cobb)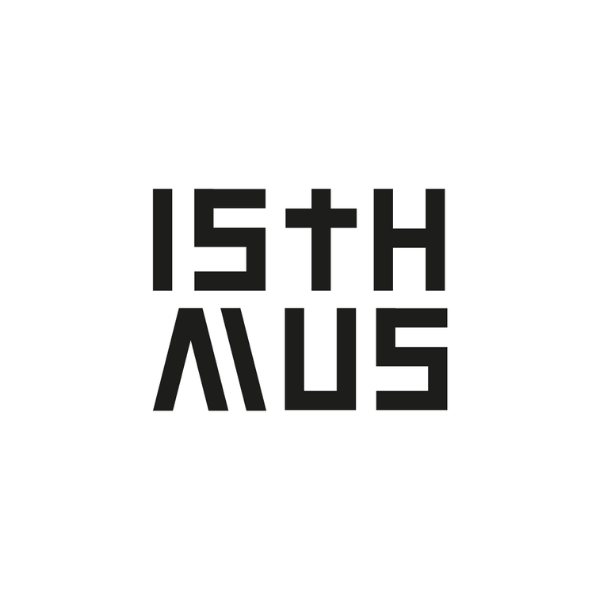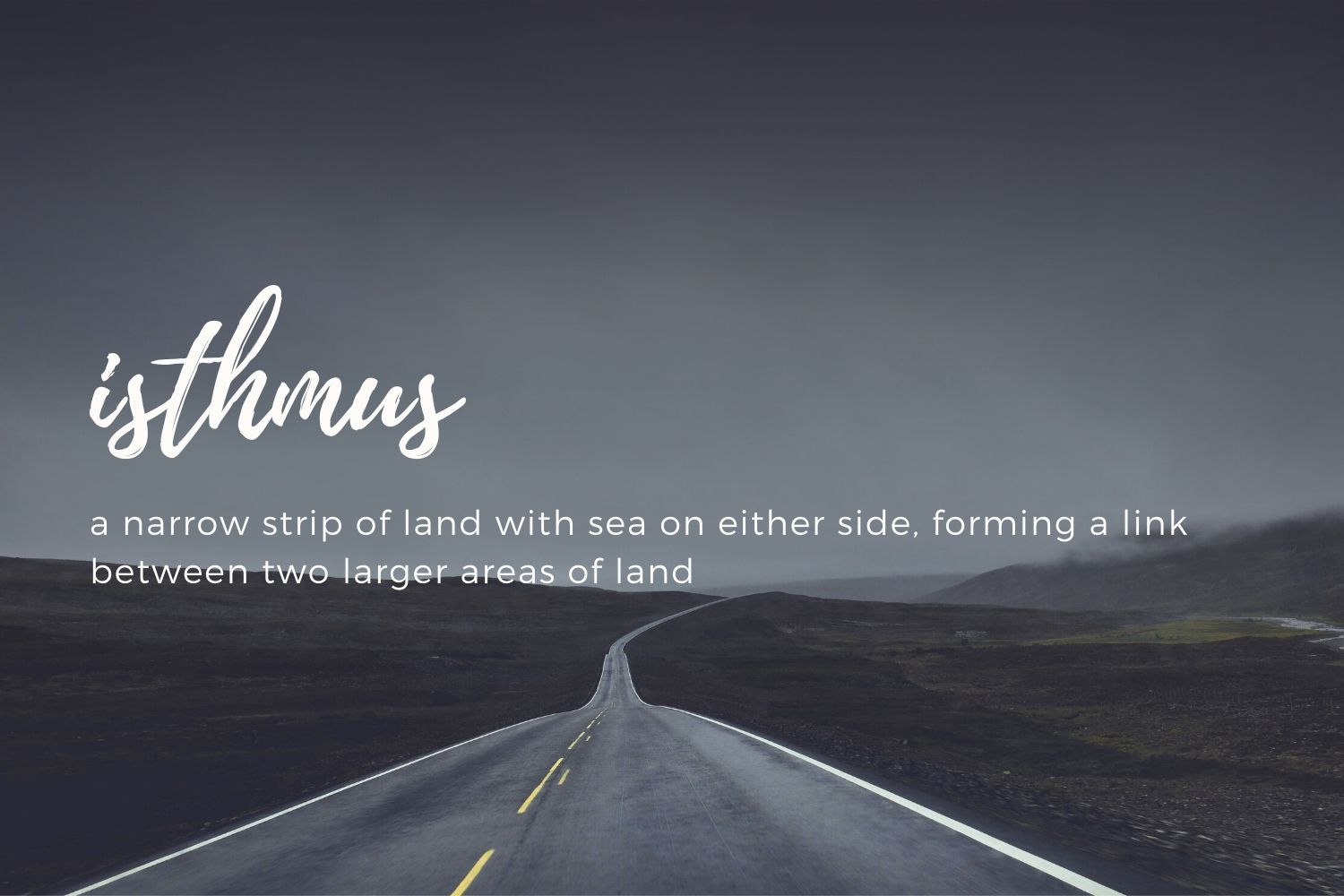 Throughout his life, Francis has faced many challenges. It's only fit that he chose the name "ISTHMUS" to represent his work as he aims to bridge people together through his music. It is a poignant reminder that the narrow road can still take you on an adventure of self-discovery.
Today, Francis shares more about his journey creating music and his plans for the future.
How do you stay inspired to create music?
Honestly, sounds and music from other artists inspire me more than emotional situations. I really resonate with great ideas rather than great achievements in life that I go through if that makes sense. So connecting and working with others to come up with music is the best way to go. That is why I find joy in the process of collaboration. For my first single "Be Fine", I worked with Emilyn Su who is based in Texas, USA. As for my second single that is in the works, I am collaborating with a guy all the way from Mexico. Being able to work with other creatives really inspires me creatively and gives me the drive to continue pushing on. My plan is to keep creating tracks with other artists to produce a small EP in the next year or so.
Tell us about some of your best works.
Well, I am really proud of the music that the worship and production team created at church. It taught me how to work with others and through this process, help them with their emotional situation. It gives a lot of people hope. To me, that is the best kind of work because the impact we have on the lives we touch is priceless. It's worth way more than the views or number of streams and downloads. When we look at our work through numbers, it only gives temporary gratification. It can never justify the difference and hope it brings hope the one person who was having a bad day. So I do hope moving forward, that the music I create through Isthmus reaches out to those who need hope. Maybe they will have a unique experience when listening to the music I create.
How did you begin working on ISTHMUS?
Through ISTHMUS, I hope that my music will become a tool to connect with others. EDM now has a very large community. It is very easy nowadays to create such music because of technological advances. It is also easier to have a wide reach with platforms like Spotify, YouTube and Apple Music. Actually, I always wanted to start a project like this.
The initial idea started way back in 2001 where I used music to connect with people. In the end, music took me on this big roundabout journey. But I realised that it helped me grow as a producer as well. While my own music took a backseat, I continued helping others push their music. It became a habit, waiting for the "right time" to start my own career in music again. But since the COVID-19 pandemic hit, we have been working from home. The time I used to commute to the office became extra free time so I decided to just do it with the encouragement of my wife, Ann. After all, ISTHMUS had always been waiting for its rebirth. I had more time to focus on my goals. I took the leap.
What inspired the track "Be Fine"?
"Be Fine" was inspired by my desire to reach out to others, especially during this difficult time. Kind of like reminding everyone that no matter what happens, we will be fine. When I started producing the music, it gave me hope. I wanted others to hear and feel the same hope through this crazy pandemic. I worked the track as much as I could but I was also attending this online course that gave me more insight on electronic production. It inspired me to incorporate what I learned into the final version of the track.
However, the track on its own sounded empty. So I knew then that I needed to find a voice for the song. I went on fiverr.com and found a list of people who could help me. Somehow it led me to Emilyn. She is one of the most sincere and talented individuals that I wanted to explore working with. And that's how it all began. We had a lot of back and forth on Zoom and through chats, which then led us to a melody and voice for the song.
How was the track received by the music industry?
Well to date, there were many downloads for the acapella version, which we put on this platform called Looperman. Actually the track "Faded" by Alan Walker got popular on this platform. We thought it would be great to get remixed versions of the song because it allows others to remix the track as long they credited us, of course. Since I last checked, there were around 700 over downloads by producers wanting to remix the song. To be honest, I only chose one remix to be released by my own platforms so far as not all sounded good. But we did allow the rest to release their remixes on their own platforms as long they credited Emilyn and I.
What's next for Francis Cobb?
What's next, only the Lord will know! But I will continue working hard and accepting whatever comes next. I think it's important to be consistent in creating, collaborating and sharing. I really hope that my music will be received well. Even if it only reaches a small audience who love and support my music, it makes me happy enough to continue pursuing it.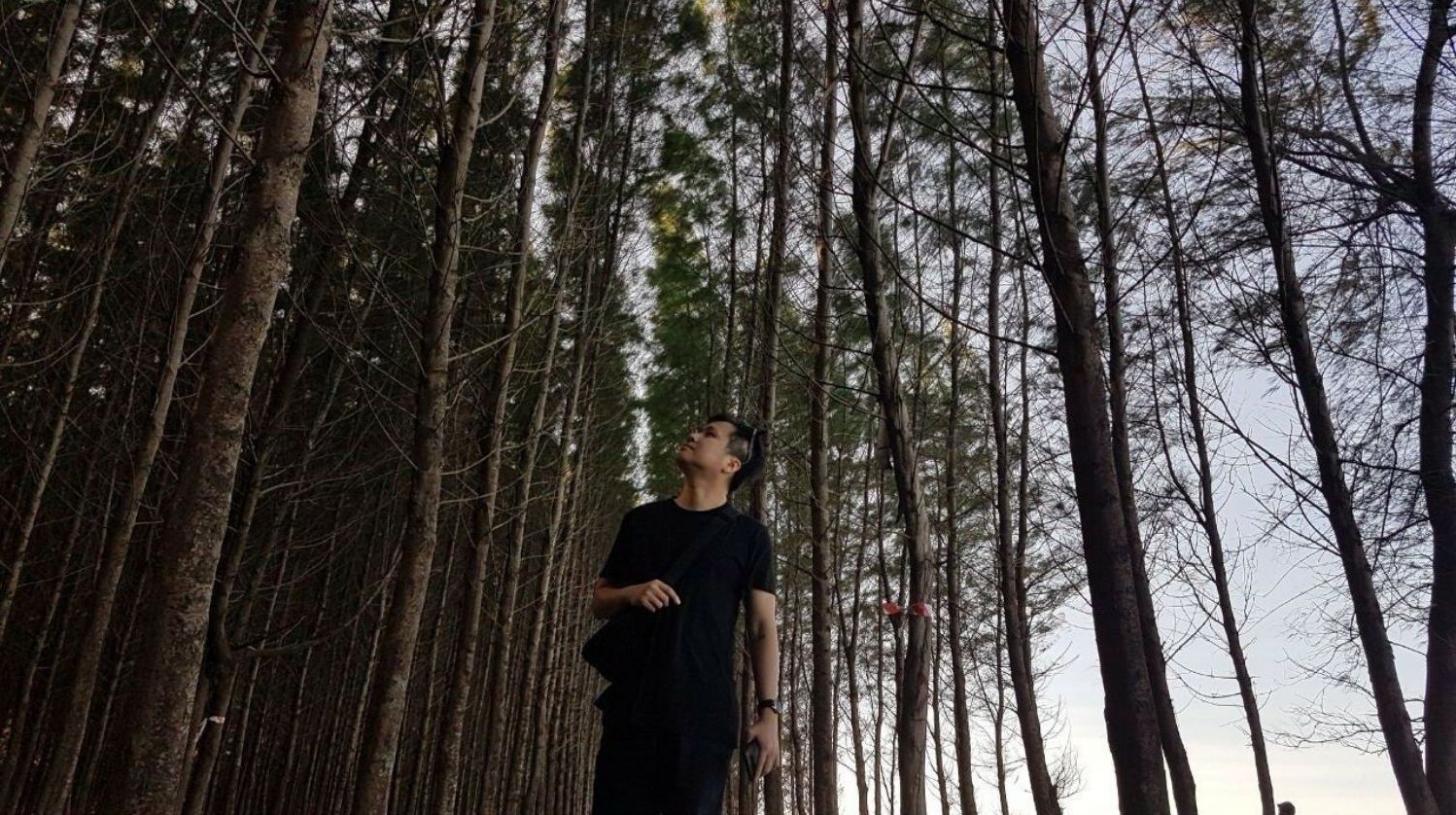 Francis' tenacious spirit and his drive to pursue his passions even after facing so many hurdles is admirable. And I cannot wait to see what he does next! You can now stream "Be Fine" on Spotify and Apple Music. And in the meantime, stay tuned for his next single, coming out in July!
For more updates, follow ISTHMUS on social media.