Hong Kong is well known for their coffee shop culture – "cha chaan teng". They range from your neighbourhood haunts to cult favourites. Chrisly Café is definitely a cult favourite. It's popular among tourists and locals alike. And people are willing to line up for their food.
On the day I visited, the line was relatively long despite arriving just as they opened, although the turnover rate is pretty quick. Customers are expected to get their fill and leave. Not a place for chit-chat for sure. Also in Hong Kong, sharing tables with strangers is not uncommon. If you love space, privacy and taking your own sweet time, you might be better off in a regular café. Service was prompt, with the food arriving just minutes after ordering. And surprisingly, our server was not rude at all. Must have been a good day.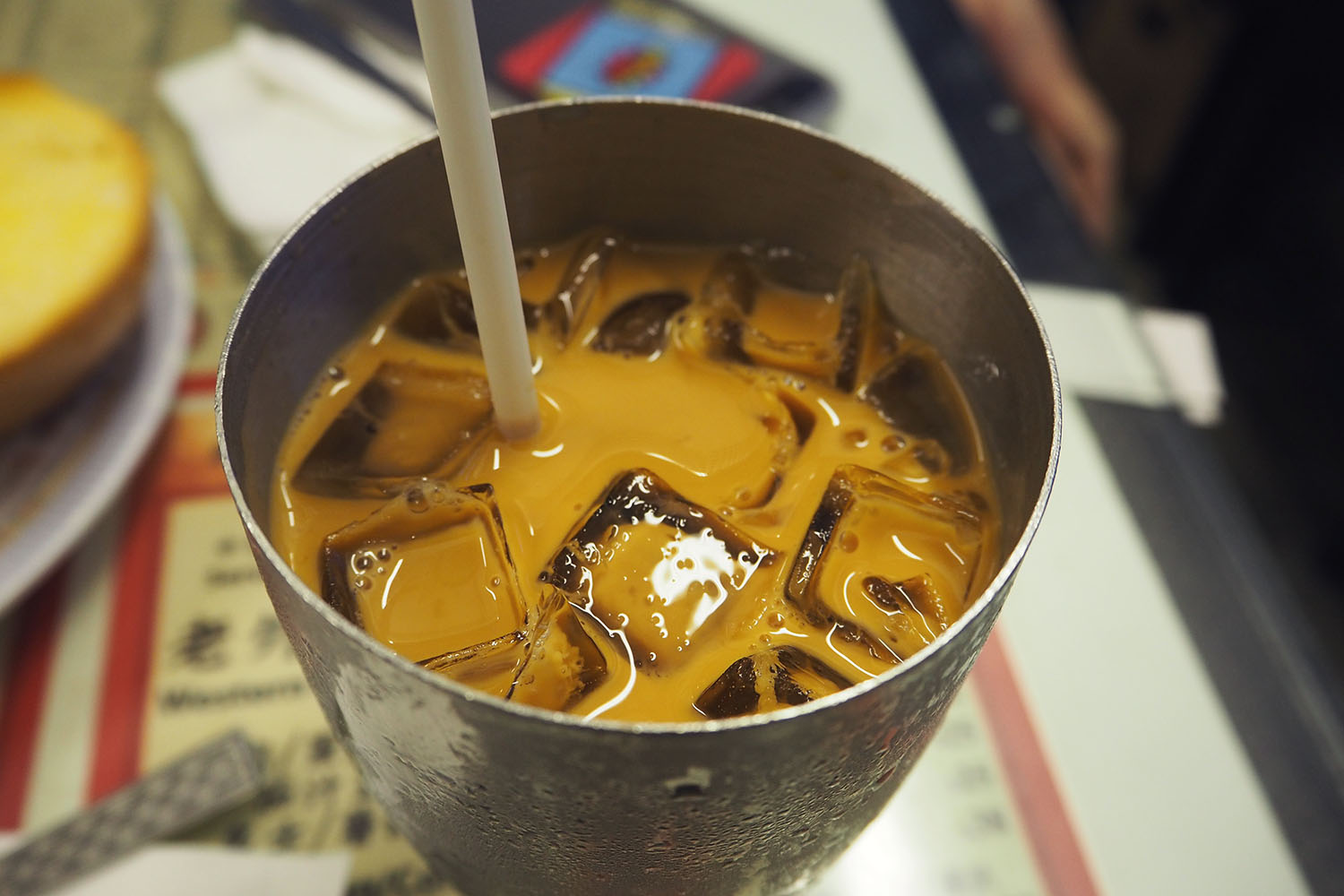 Tea over coffee because the latter gives me migraines. The iced milk tea at Kam Wah is alright – not too sweet, with the right amount of condensed milk. There's not much to say about iced milk tea is there?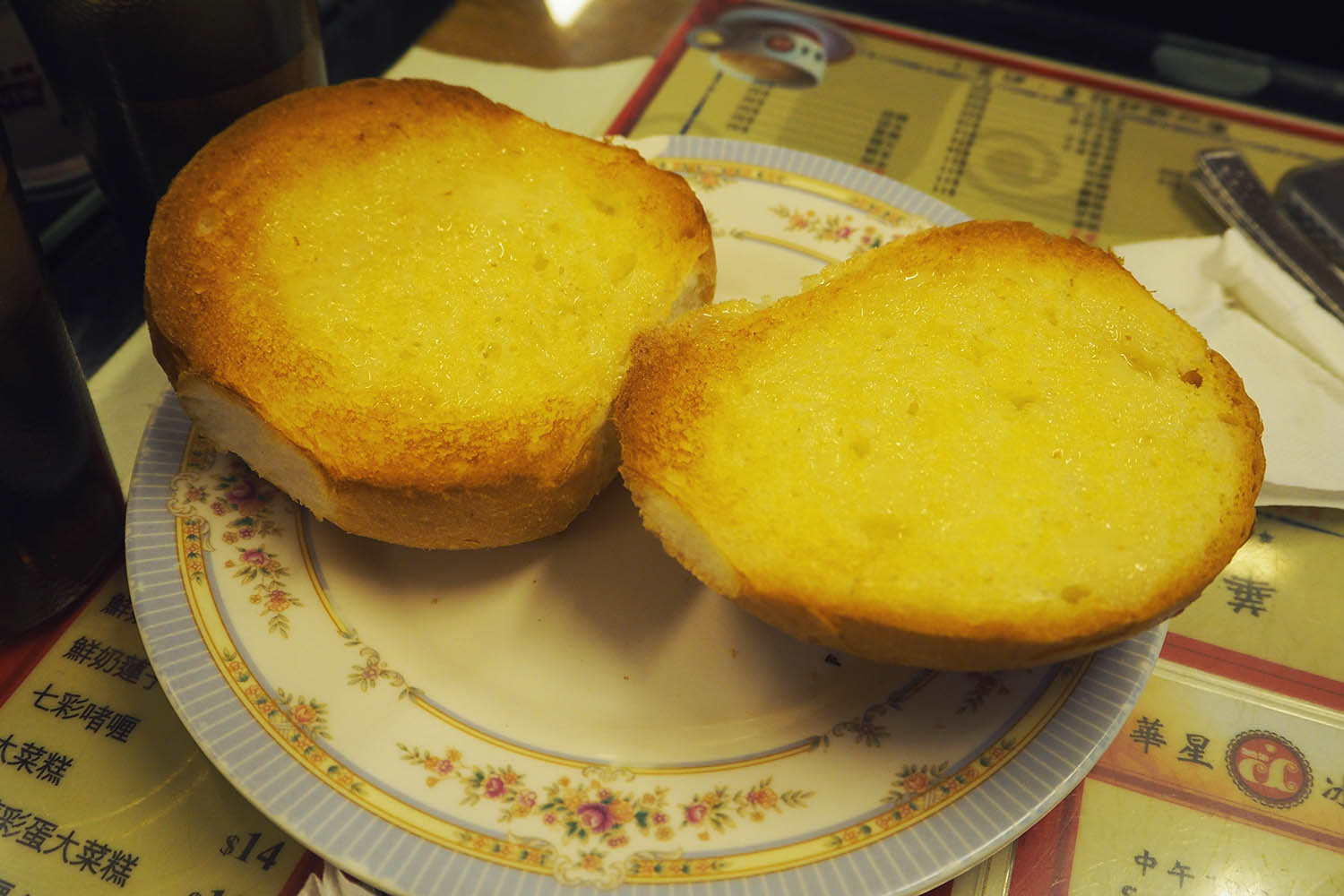 Crunchy, toasted bun smothered in salted butter and drizzled with condensed milk. Artery clogging is the right word to describe this. It's not life-changing, and honestly the price is a bit steep. Then again, food in Hong Kong is expensive.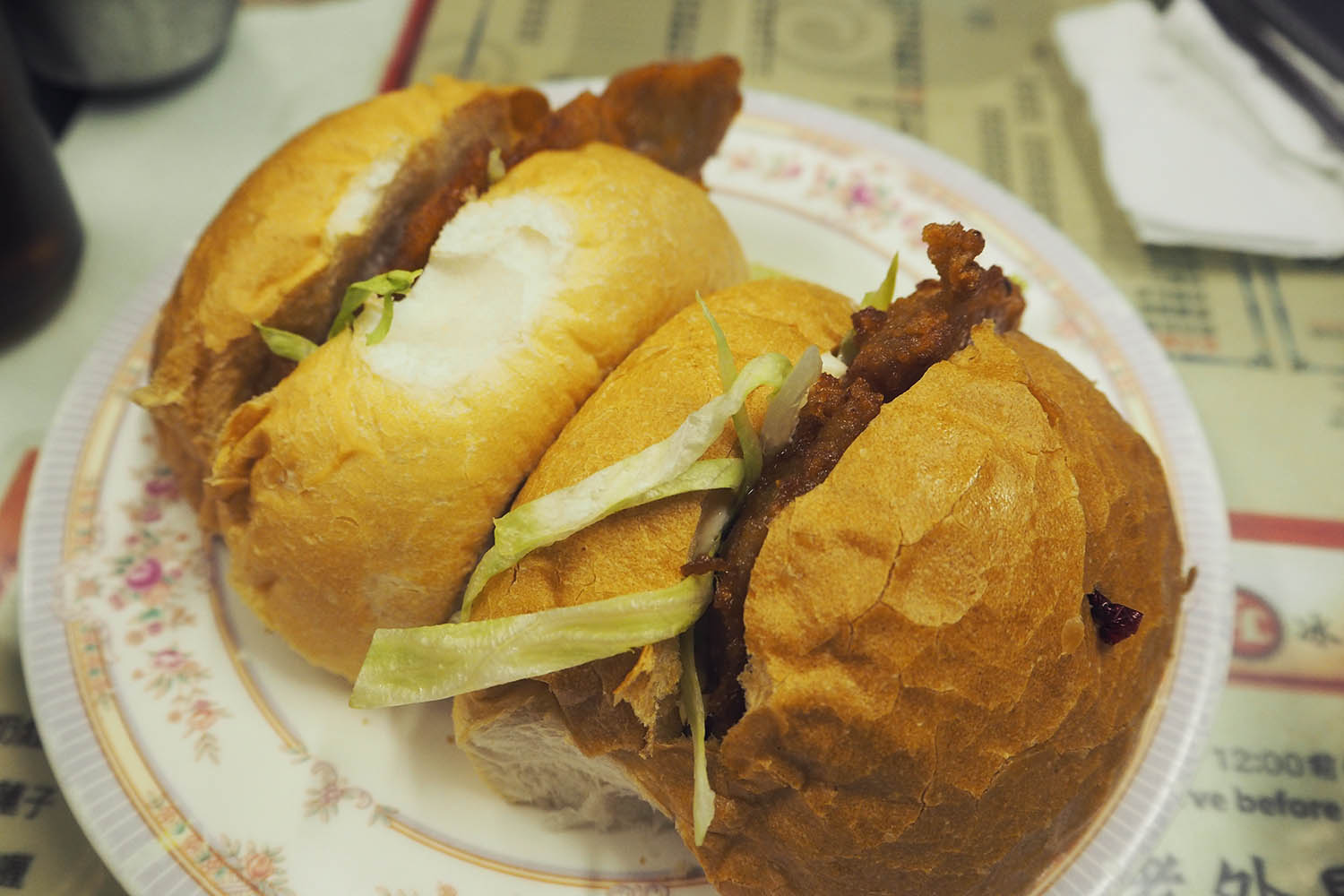 Better was the pork bun – a deep-fried pork fillet sandwiched between a toasted bun, garnished with salad and their special mayonnaise. It's like a pork chop burger but for breakfast. The meat was not too try and the combination was pretty good. I think this was the best thing I had at Chrisly Café that day.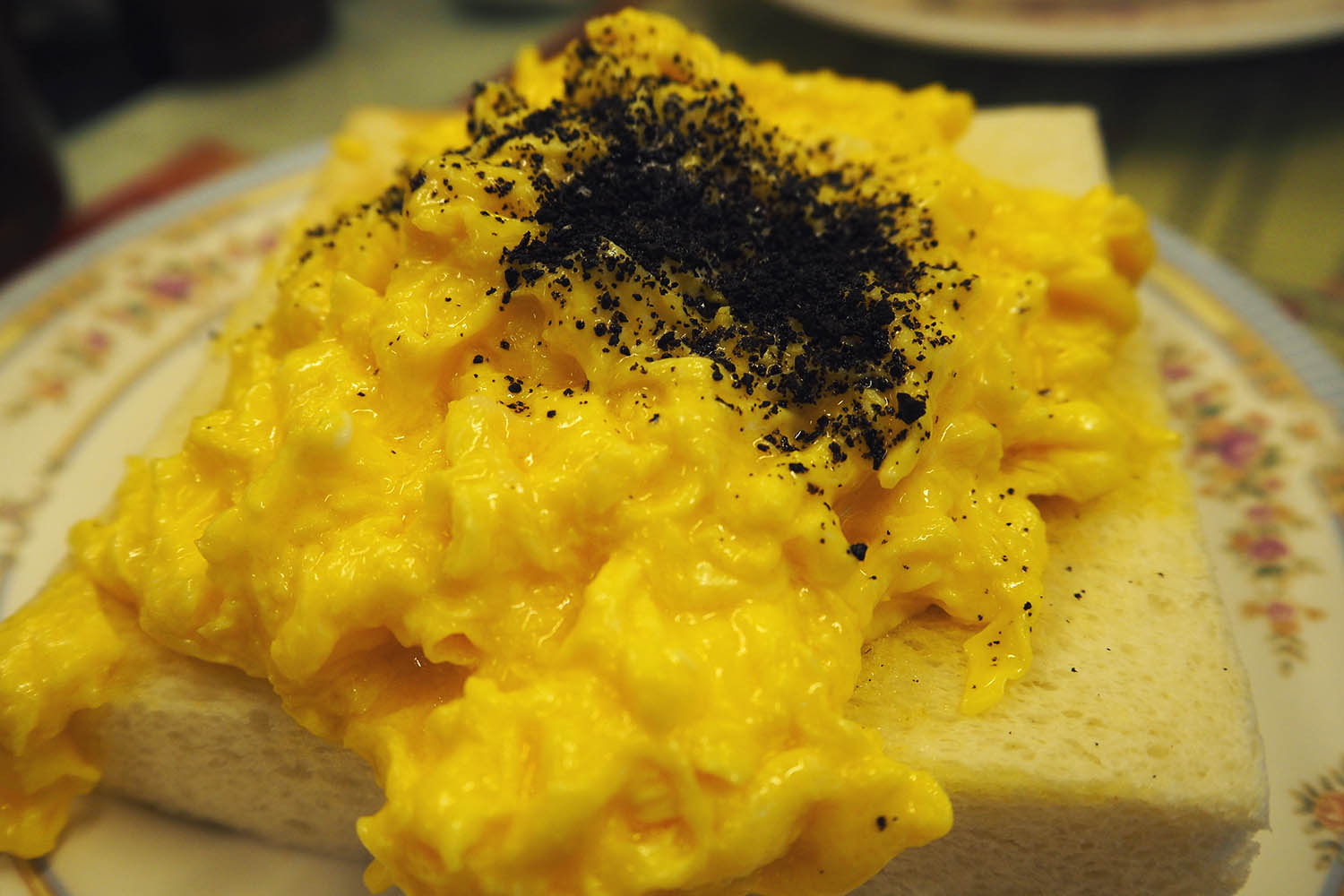 If you want to be fancy in a cha chaan teng, then order the scrambled egg with black truffle. The smooth and silky scrambled egg is served on plain toast and garnished with bits of black truffle. This dish was somewhat underwhelming. While the scrambled egg was quite yummy, the fragrance of the truffle was very muted. Actually almost non-existent if you ask me. So to pay HKD 42 is a bit exorbitant. If you're going to make me pay for truffle, I had better taste it!
Overall, the food was very average. Perhaps cha chaan tengs are not my thing. I remember loathing macaroni soup as a child – it's so popular in Hong Kong, I'm quite baffled. No surprise, I refused to try it in Chrisly even though every other table had it served with spam. That said, if you're visiting Hong Kong, I still think that you should visit a cha chaan teng at least once for the experience.  You can't really say that you've been to Hong Kong without having breakfast at a cha chaan teng right?
—
Chrisly Café, Mongkok
107, Sai Yeung Choi Street South, Mong Kok, Hong Kong
Opening Hours: 7am – 11pm