If you know anything about me, you would be familiar with my reluctance to have brunch in Malaysia – often because it is very expensive with mediocre food. But things are evidently different when we talk about brunch outside of Malaysia, particularly London. It has been almost 3 years since I left the UK but I still crave the food at some of my usual haunts in London every now and then.
During my time as a student, Granger & Co happened to be one of my absolute favourite places to go for brunch. When I headed to the UK for work, naturally I knew exactly where I needed to go during my two full days in London. The food is delicious and the ambience, nostalgic. Of course, I went with Sandra because who else shares my love for creamy scrambled eggs and ricotta hotcakes? Not many understand the obsession quite like she does.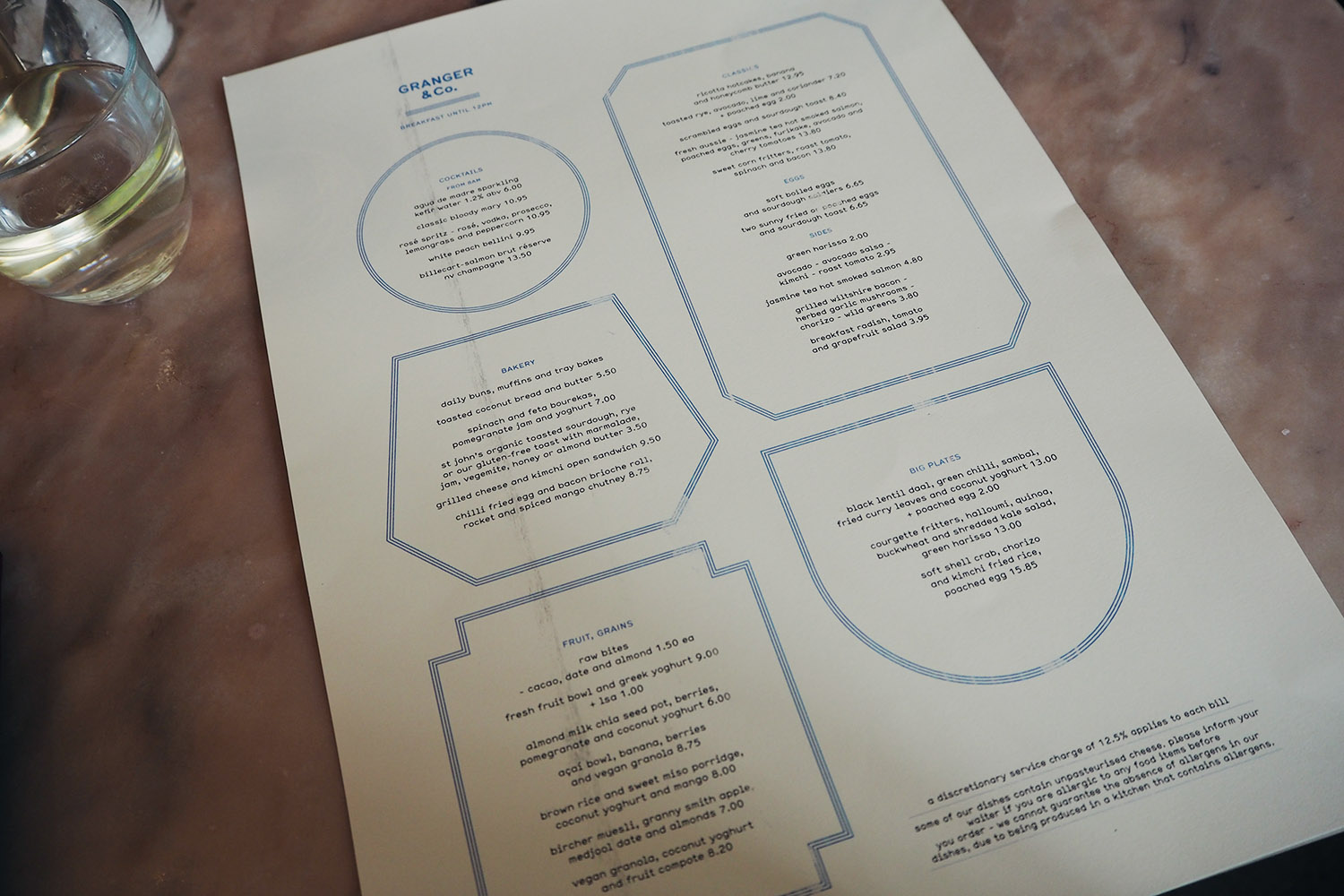 Granger & Co was founded by Australian chef, Bill Granger. His first store in the UK opened its doors in 2011 at Westbourne Grove, Notting Hill. Unsurprisingly, Granger became really famous in Sydney for his creamy scrambled eggs and ricotta hotcakes – which are his two most famous dishes that happen to also be my favourites (obviously). If you're not in London, you can try his signature dishes at Bills in Sydney, Tokyo, Seoul and Hawaii.
The breakfast menu at Granger & Co is quite extensive with plenty of healthy options if that is your vibe. But let's be real, I didn't come all the way just for the granola. If I'm going to brunch it out, I will go full force with zero concern about my caloric intake. As I always say, "Eat first, worry later."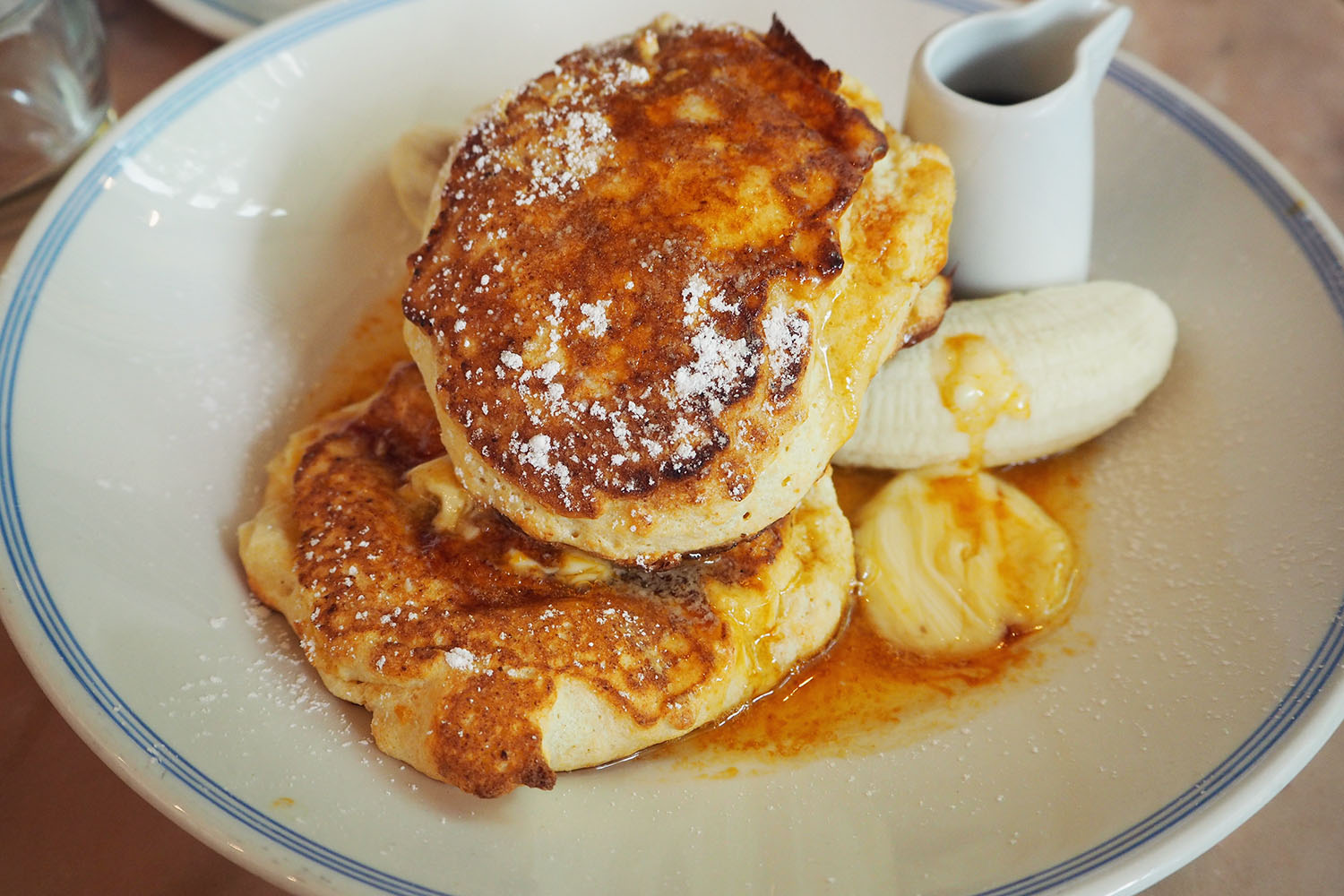 My first ever Granger & Co visit was at their Westbourne Grove branch. Based on Instagram reviews, I knew I had to order the ricotta hotcakes. It was love at first bite and I haven't looked back since. The ricotta hotcakes are my go-to order everytime I visit. Granger & Co's hotcakes are so soft, thick and fluffy. I love how it just absorbs the maple syrup like a sponge. Combined with the honeycomb butter and banana, each bite is just so decadent and delicious. Even thinking about it now makes my mouth water. I cannot get enough!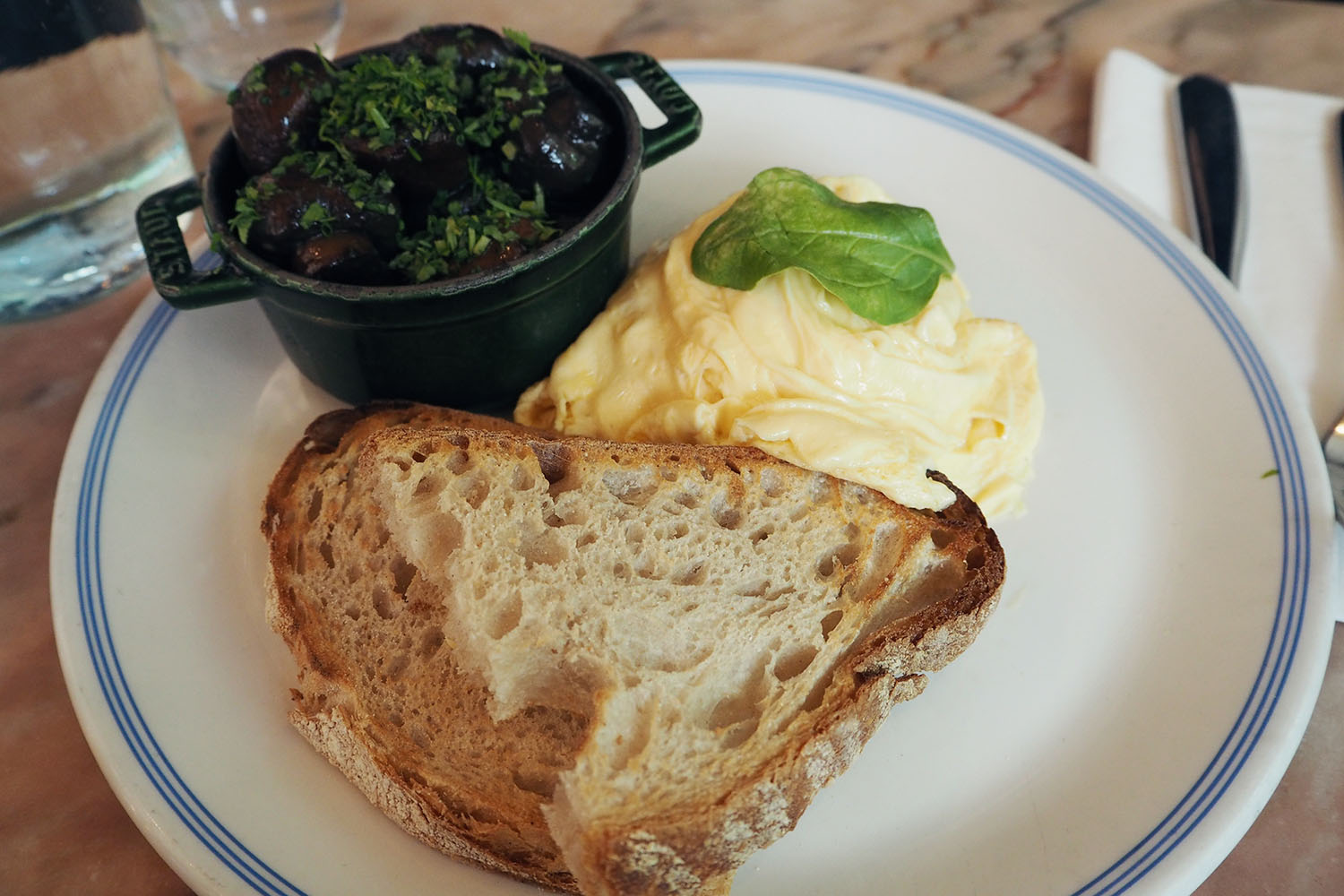 If you love scrambled eggs, then I highly recommend this dish. Silky smooth and fluffy, the eggs go perfectly with the sourdough. Honestly, it is comfort food at its finest! One of the reasons I go with Sandra is because she usually orders the eggs and I order the hotcakes – which only means that we get the best of both worlds. My only qualm about the eggs and toast is that it's actually quite light on its own so if you're a big eater, definitely get a side.
A dish that deserves an honorary mention would be the Sweet Corn Fritters served with Roast Tomato, Spinach and Bacon. It was too bad I only had time for one visit to Granger & Co on this trip. Otherwise, I would have gone back for the corn fritters. For first timers though, just dive straight for the ricotta hotcakes and scrambled eggs. You will not regret it!
Granger & Co. King's Cross
Stanley Building
7 Pancras Square
London N1C 4AG
Tel: +44 20 3058 2567
Website: grangerandco.com