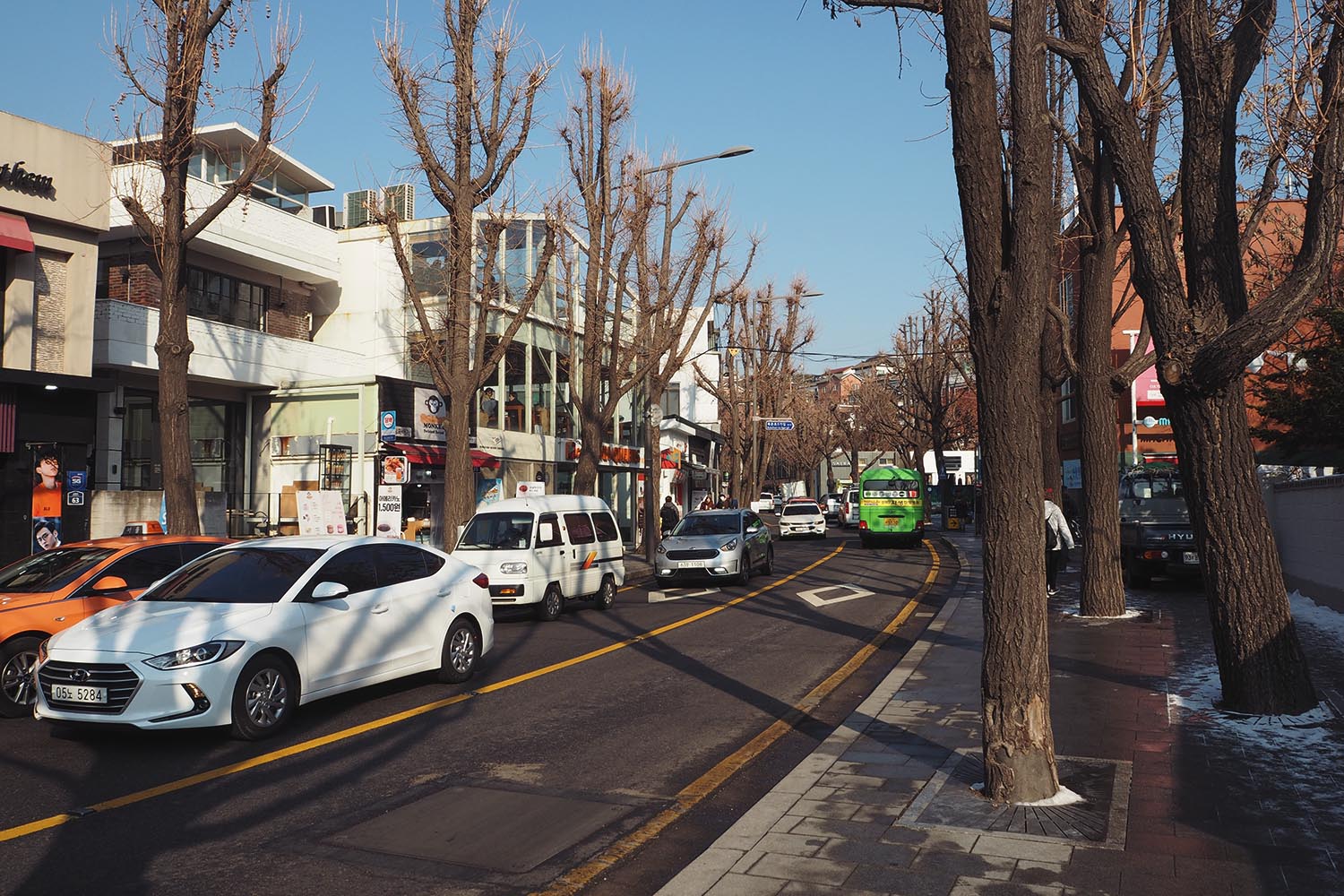 Subway:
Angguk Station (Line 3); Exit 1
If I had to pick just one place in Seoul as my favourite, it would be Samcheong-dong (삼청동). Some people liken it to a small European street in downtown Seoul but there is so much more than meets the eye. There is just something so magical about Samcheong-dong – the ethereal streets teeming with tastefully designed buildings, an abundance of nature, and curated shops to browse in, all nestled in between traditional Korean houses known as hanok (한옥). Really the perfect place to explore because the area is so green, enchanting and idyllic.
It's a short walk from Gyeongbokgung Palace and Bukchon Hanok Village. Skipping a visit to Samcheong-dong is a definite travel faux pas because it's so central, there's no excuse not to go. Perhaps I'm biased, considering my love for its lovely streets but my opinion still stands. Samcheong-dong is too beautiful to ignore.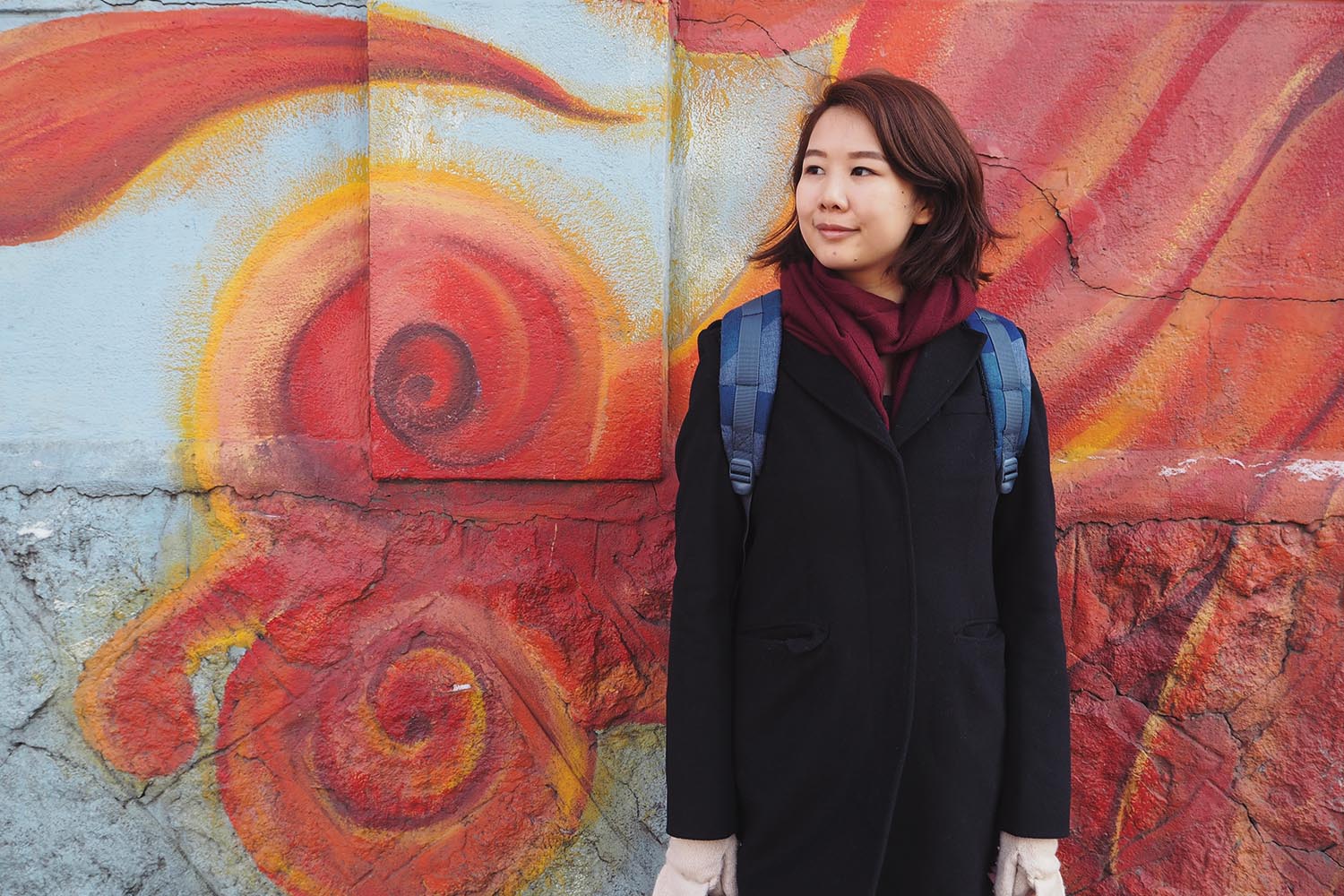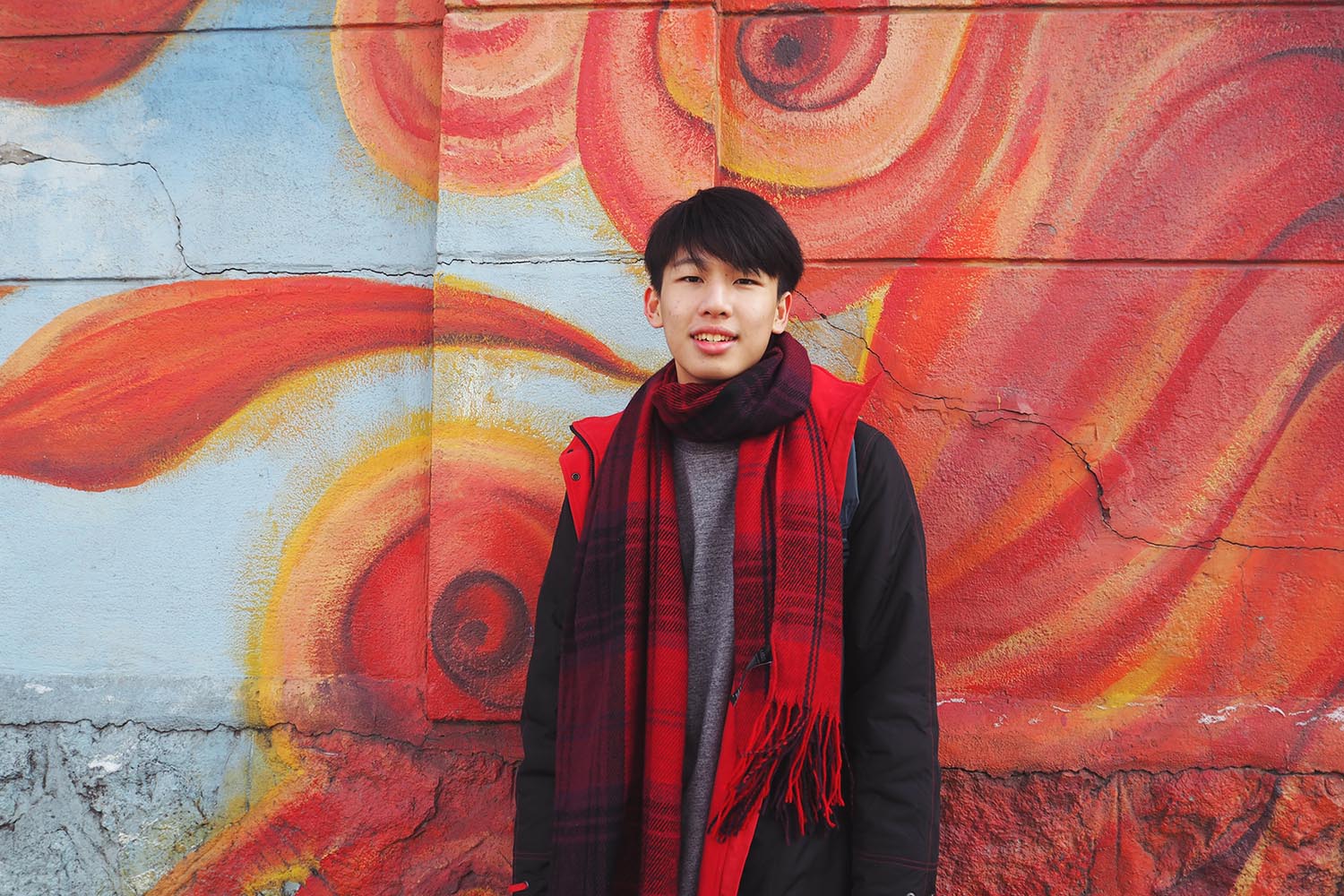 While murals have become popular only in recent years, the ones found in Samcheong-dong have been there for the longest time. Pictured above is one of the most memorable murals for me because there's a story behind it. You see, I watch a lot of Running Man and this wall was featured in an episode where they visited Samcheong-dong. So on my very first trip to Seoul in 2014, I went in search of this exact spot – it's hard to miss, as you can find it along the main street. So each time I come back to Seoul, I take a picture. Just memories of good times, know what I mean?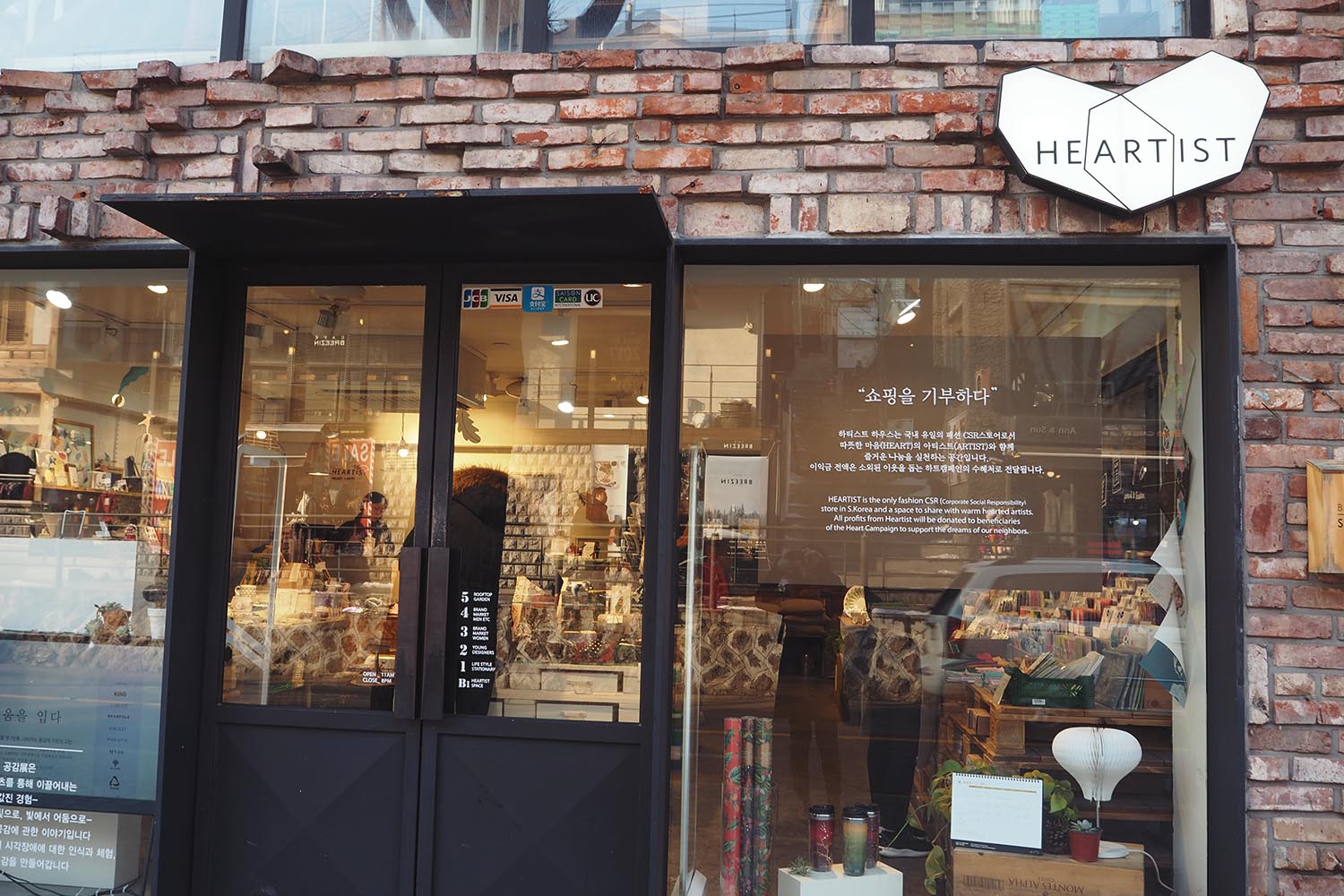 One of my favourites thing the world are shops that sell random indie knick-knacks. The story behind this quaint store is rather heartwarming. Cheil Industries started this store with the intention of showcasing the work produced by lesser-known artists in Korea with warm hearts (hence, "Heartist"). Profit from sales goes entirely to campaigns supporting visually-challenged children, endangered animal species, and underprivileged populations who are not quite covered by the social welfare system. Personally, I quite like shops that give back to a cause. It just shows that people do care and not everyone is out for their own selfish reasons.
Browsing through the many items that they have to offer, you seem to get lost in your own world. I don't quite know how to explain it but it gives me a fuzzy feeling that is hard to explain. Maybe I just really love pretty things. Definitely pay Heartist a visit if you're in the area. It really fits the vibe of Samcheong-dong.
Address:
89, Samcheong-ro , Jongno-gu, Seoul 110-220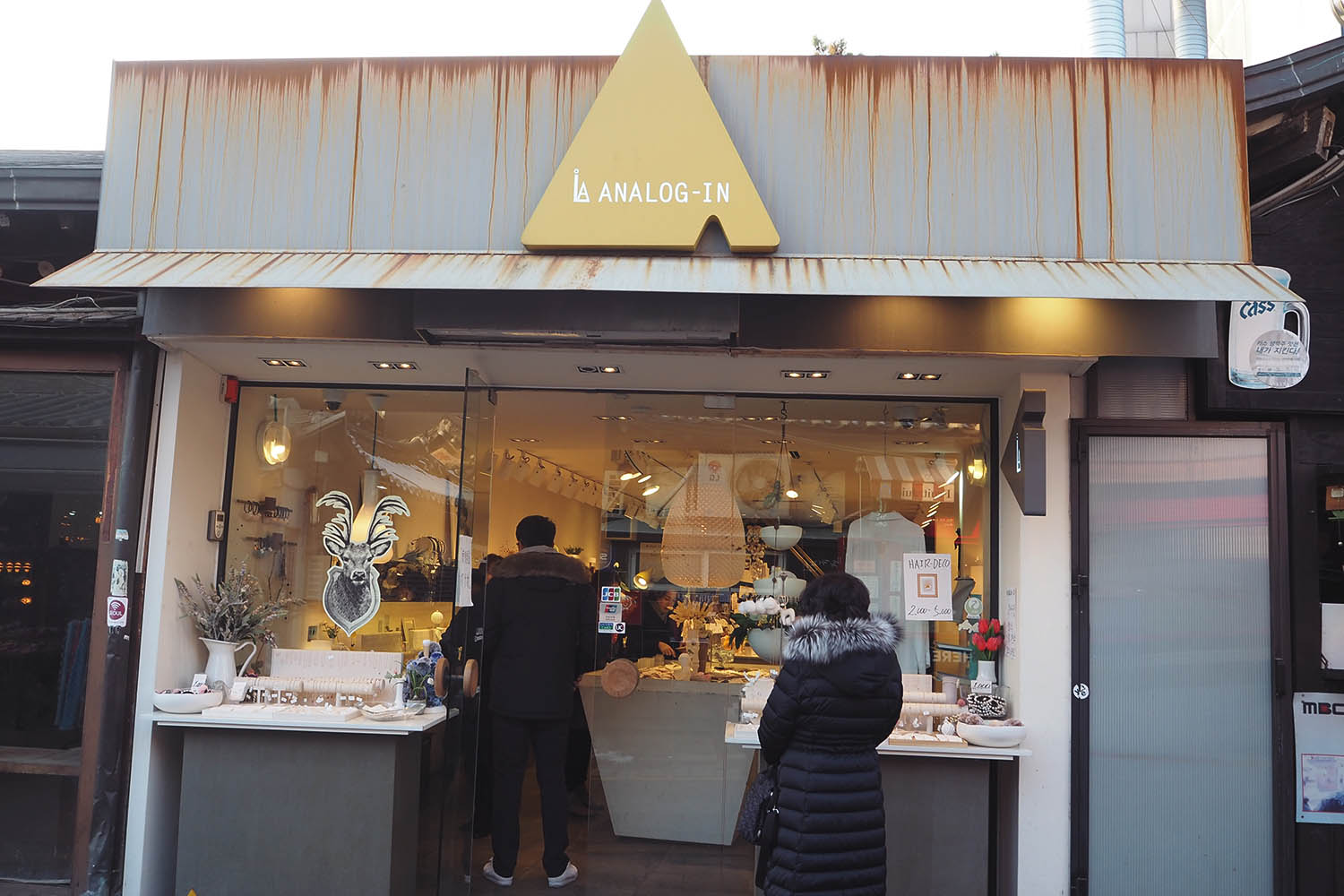 In 2014 when I got lost in the beauty and magic of Samcheong-dong, I stumbled upon this little store selling the most dainty jewellery. And while I don't normally accessorise, I bought a few small items simply because I couldn't resist! I was a poor student at the time, and couldn't buy more (HAHA). When I visited Analog-in on my trip last December, I could afford to buy more than one pair of earrings and two small rings. It's wonderful to earn your own money! Their selection is so extensive that I ended up spending so much time here; really spoiled for choice. For those of you who love discounts, there are usually really great deals in store. For example, buy 5 items and get 2 for free. If you pay by cash, you get an additional 10% off. See, I'm so kind, sharing all the good stuff.
Analog-in is not difficult to find as they have a huge sign. For some reason, I have a pretty good sense of direction so I was able to find the store again based on memory alone. However, you cannot find much information about them online nor can you search them up on a map (not even on Kakaomaps, I tried). So to help you, I tried to decipher the street address based on Google Map's street view in addition to using the combined information of the nearest shops from Kakaomaps and Daum maps, respectively. The address below is a guess-timate but like I said, you will see the sign. As long as you are on Yulgok-ro 3-gil (율곡로 3길), you should be fine. It's really hard to miss!
Address:
79, Yulgok-ro 3-gil, Jongno-gu, Seoul 03061