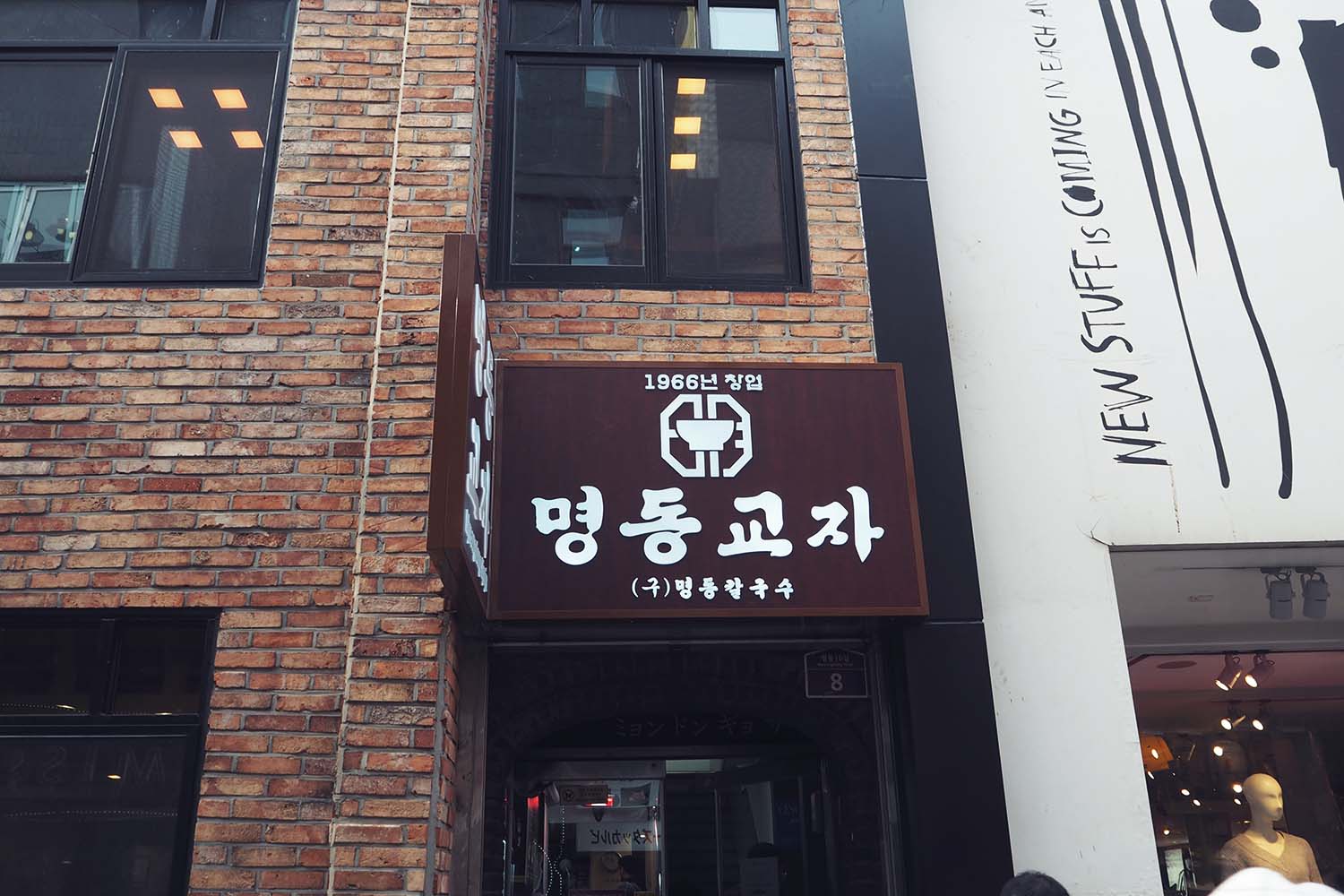 If you ever Googled "what to eat in Myeong-dong" before, then you would notice that Myeong-dong Kyoja is probably one of the top results. They have two shops along Myeong-dong 10-gil which are both always crowded. And while it may look like simple noodle soup, let me assure you that the hype is so worth it. They serve wholesome food at reasonable prices. It is no wonder the line during lunchtime stretches along the whole street!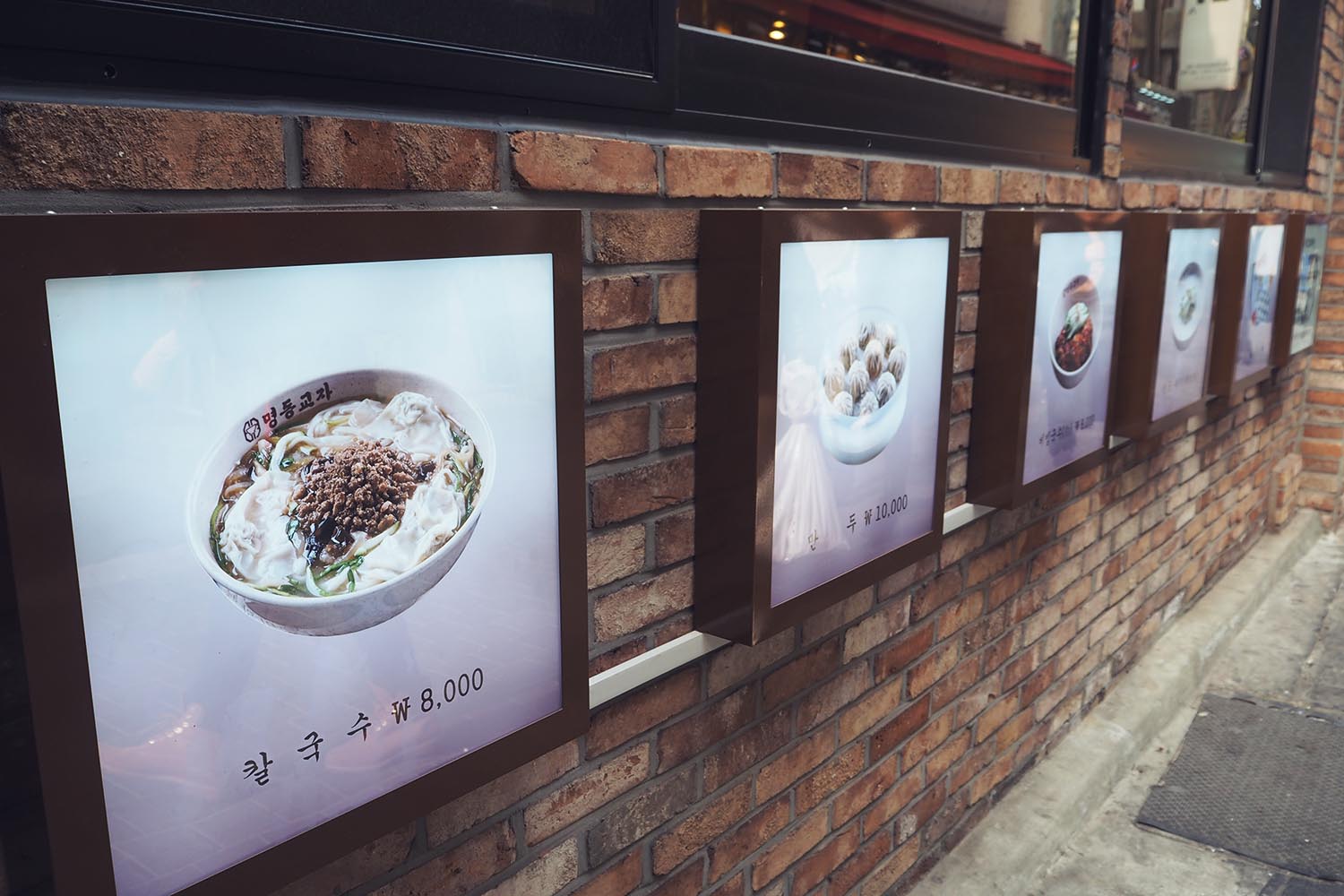 Myeong-dong Kyoja's menu is really tiny with only four things on it. But I always believe that it is no point to have so many items on your menu if they all suck. I'd rather have good food than variety sometimes. The four items are:
Kalguksu (hand-cut noodles in soup) ₩8,000
Bibimguksu (spicy dry noodles) ₩8,000
Mandu (dumplings) ₩10,000
Kongguksu (hand-cut noodles in soybean) which is available only from April to October
As much as I love cold noodles, I really (REALLY) do not recommend eating it during winter. Eating cold noodles does leave you feeling cool after you're done, which means you will freeze when you step out into the cold. Trust me, I learned it the hard way after I stubbornly chose to eat naengmyeon (냉면) during the earlier part of my trip and then proceeded to shiver for the next one hour. Be smart, don't be like me. HAHA!
By the time we went to Myeong-dong Kyoja, I was more reasonable so I ordered the kalguksu (칼국수) and mandu (만두). Service is prompt and you pay for your meal right after ordering. If you're a big eater, you can always add on extra noodles or rice after finishing your first bowl. This is quite common in most Korean restaurants as Koreans love their carbs. I also quite like their kimchi here because it has had some time to ferment and so it's a little stronger than what most restaurants normally serve. It also leaves your tongue feeling a little tingly – in a good way. If you are not familiar with the taste of kimchi or if you prefer freshly made kimchi, then the ones they serve here might not be your cup of tea.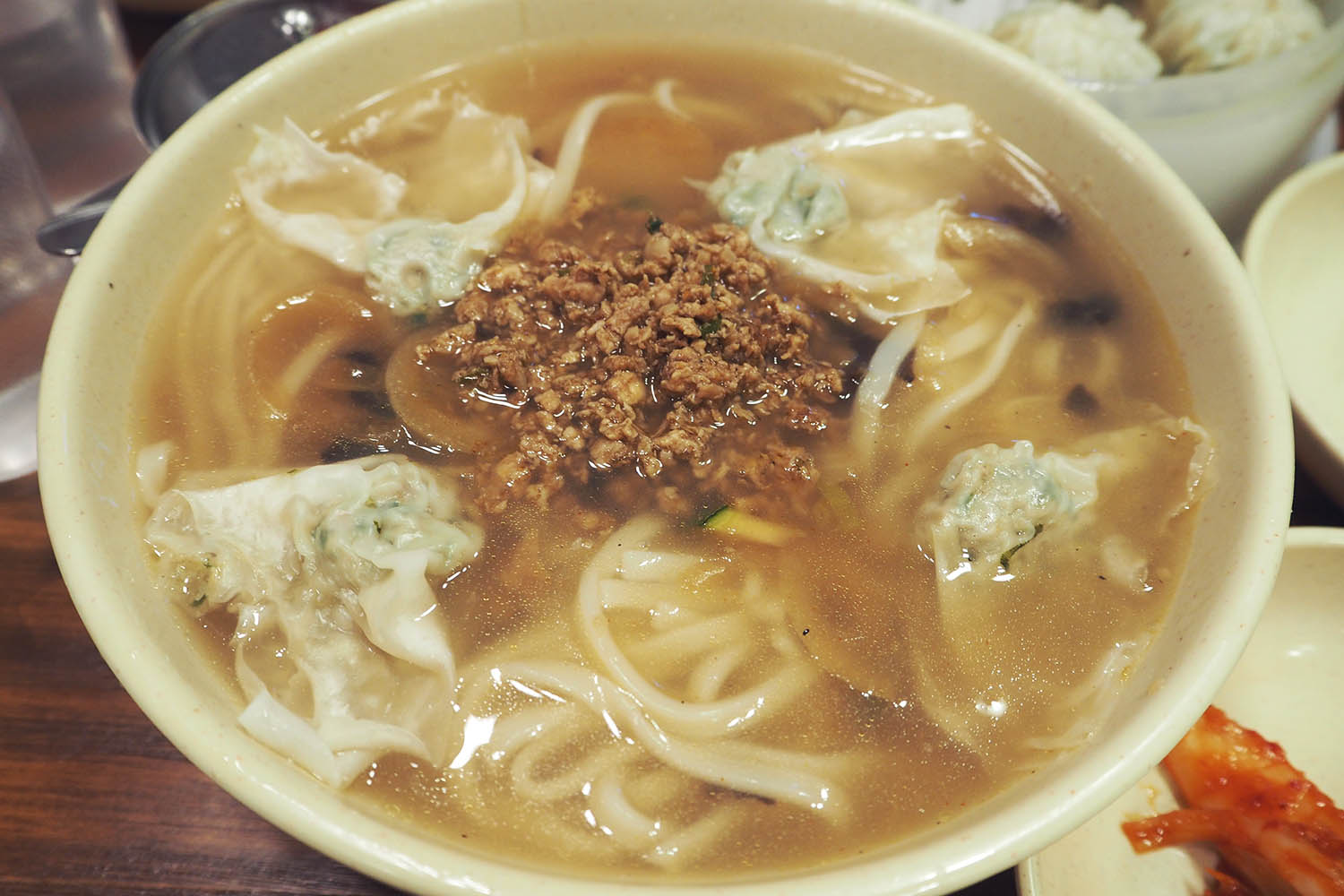 If you know me well, you would know that pan mee is one of my favourite things to eat. And so kalguksu is right up my alley. Myeong-dong Kyoja's kalguksu is different from those you get in the market or other small eateries in Seoul. The broth is quite thick but very flavourful from the dried anchovies and daikon. It comes with four pieces of dumplings, a reasonable helping of ground pork and black fungus. Even though it was just a simple bowl of unassuming noodle soup, it was one of my favourite meals in Seoul for this trip because every bite was hearty and the noodles are so smooth to a point that it just slides down your throat.
Everyone in the restaurant ordered this kalguksu. Well, there's not much of a choice, having such a small menu with the other noodles being a cold version. But I'm sure we can all agree that Myeong-dong Kyoja's kalguksu is heavenly. Just thinking about it makes my mouth water. If could travel to Seoul just for this I would do it in a heartbeat!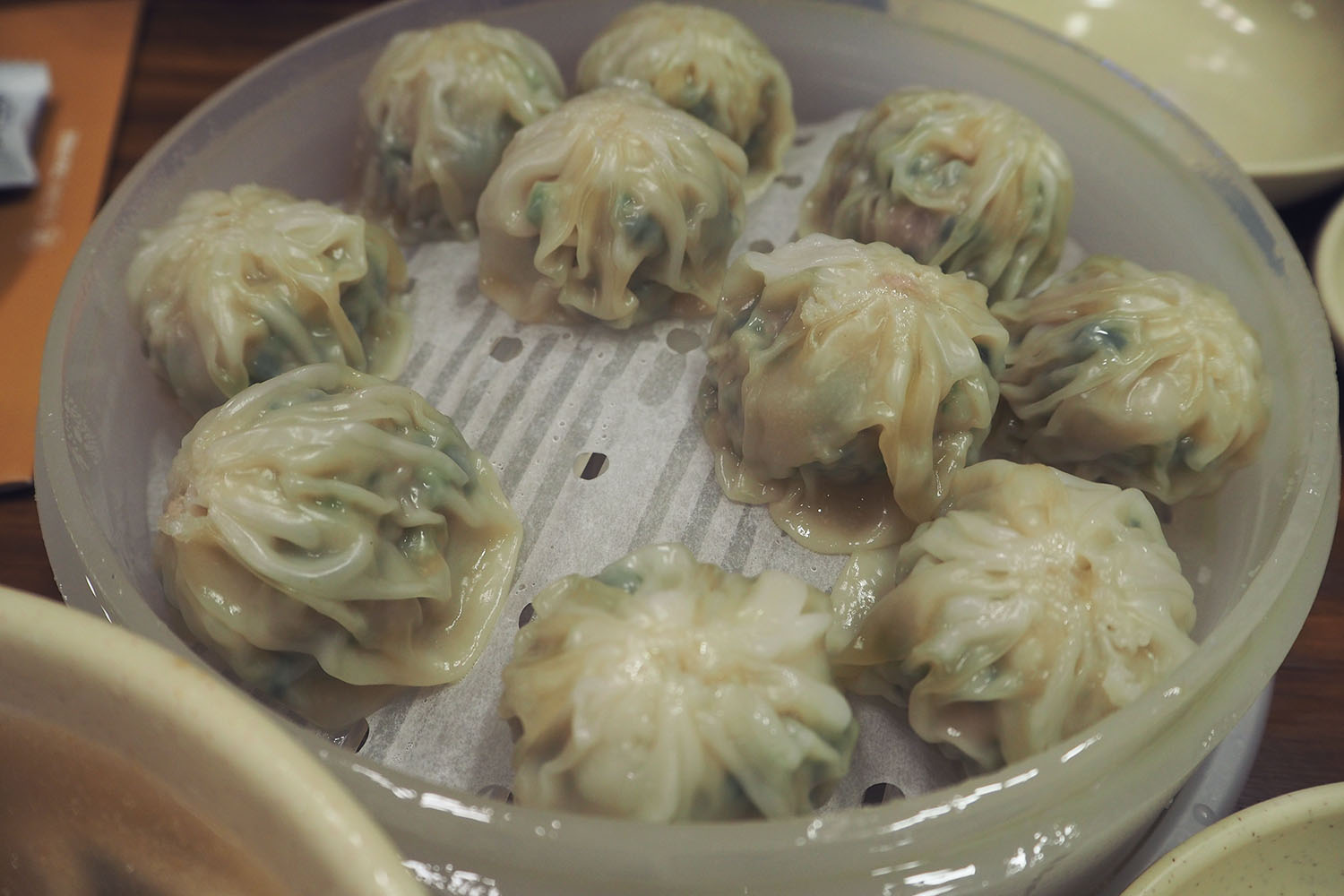 Dumplings are another thing that I can never resist. There's just something about them that makes my mouth water. Myeong-dong Kyoja is also very well-known for their steamed mandu (만두) and so I had to order it. Each serving comes with 10 pieces of steamed mandu, each stuffed with ground pork and spring onion. It didn't take long for the mandu to arrive, piping hot and extremely juicy. The skin of the mandu is silky smooth and thin. Everything about it screams perfection.
I love how Myeong-dong Kyoja is unpretentious and serves just really delicious, hearty food. Make sure to add this to your itinerary if you're visiting Seoul.
Myeong-dong Kyoja (명동교자)
Main Restaurant
25-2, Myeong-dong 10-gil, Jung-gu, Seoul
Branch Restaurant
33-4, Myeong-dong 10-gil, Jung-gu, Seoul