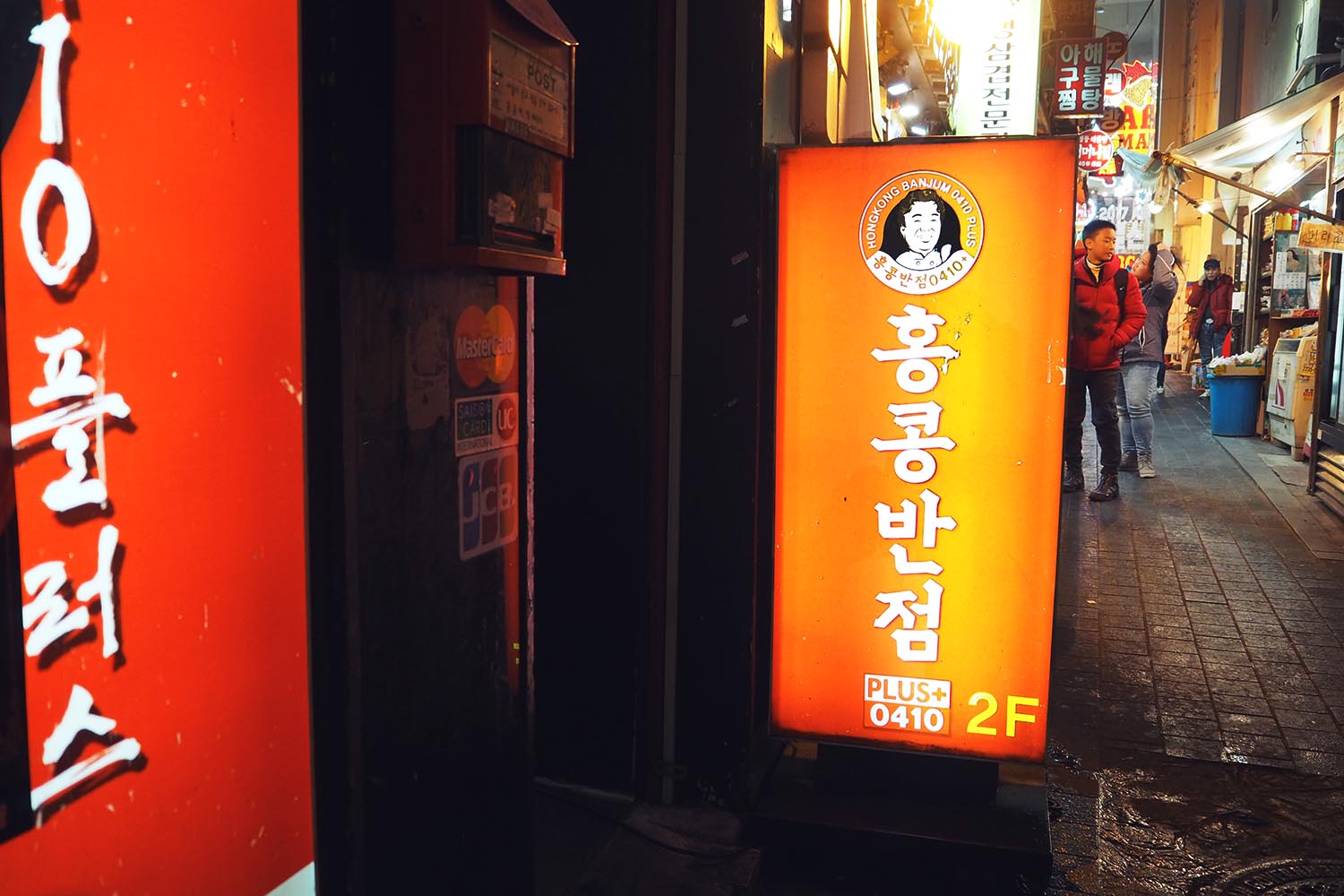 One thing you have to know about Korean-Chinese food is that it is very different from Chinese food that the rest of the world is used to. Korean-Chinese food has a relatively limited set of items, primarily made up of jjajangmyeon, jjampong and tangsuyuk. If you've watched Korean dramas and variety shows, then you would be very familiar with jjajangmyeon (짜장면) – the black bean noodles that leaves your mouth watering but you don't even know what it tastes like. Yup, we can all relate.
Hong Kong Banjeom (홍콩반점) 0410+ is a Korean-Chinese chain restaurant founded by celebrity chef, Baek Jong-won. He also owns many other franchises, including Paik's Coffee. He's so famous that you would have seen him at least once, featured in a variety show. I've had my fair share of jjajangmyeon (for a tourist at least) during my last two trips to Korea and I personally find that Hong Kong Banjeom 0410+ still serves the best jjajangmyeon. Or perhaps, the most palatable for foreigners.
Jjampong (짬뽕) on the other hand, is a spicy noodle soup with seafood. I'm not a huge fan of jjampong because I don't really like seafood in soup. It gets a bit too intense and fishy for me. But if you love the taste of the ocean, then you will love jjampong.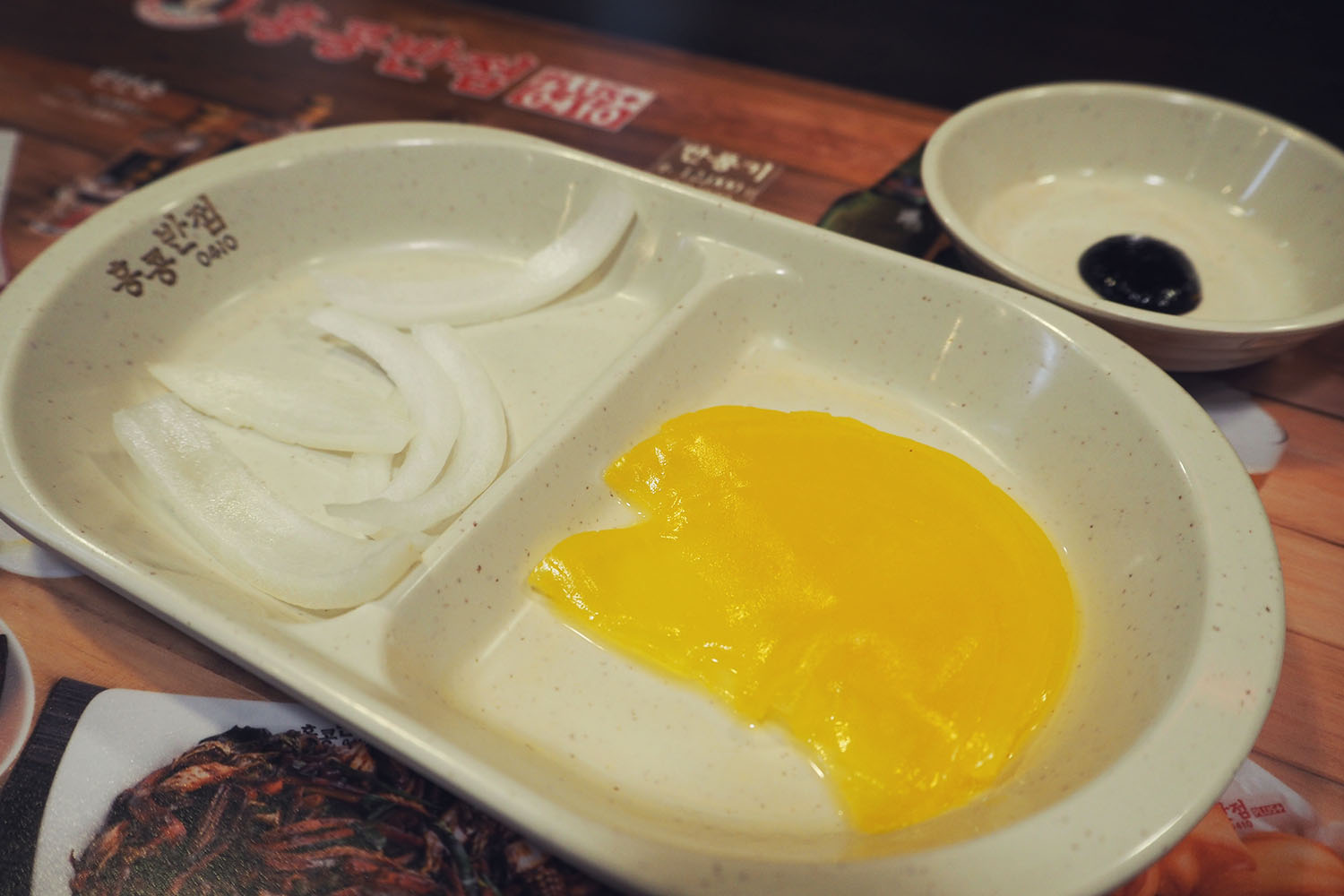 Korean restaurants usually serve kimchi as a staple side dish. However in Korean-Chinese restaurants, they serve danmuji (단무지) otherwise known as yellow pickled radish, along with fresh raw onions and a small dollop of jjajang. When I first came to Korea, I couldn't appreciate danmuji because it tastes mostly like sugar and vinegar. However as I learned more about Korean cuisine over the years, I began to enjoy danmuji. It really cuts the oiliness of the jjajangmyeon. Even my brother, who avoids pickles like the plague, liked it. So don't knock it till you've tried it!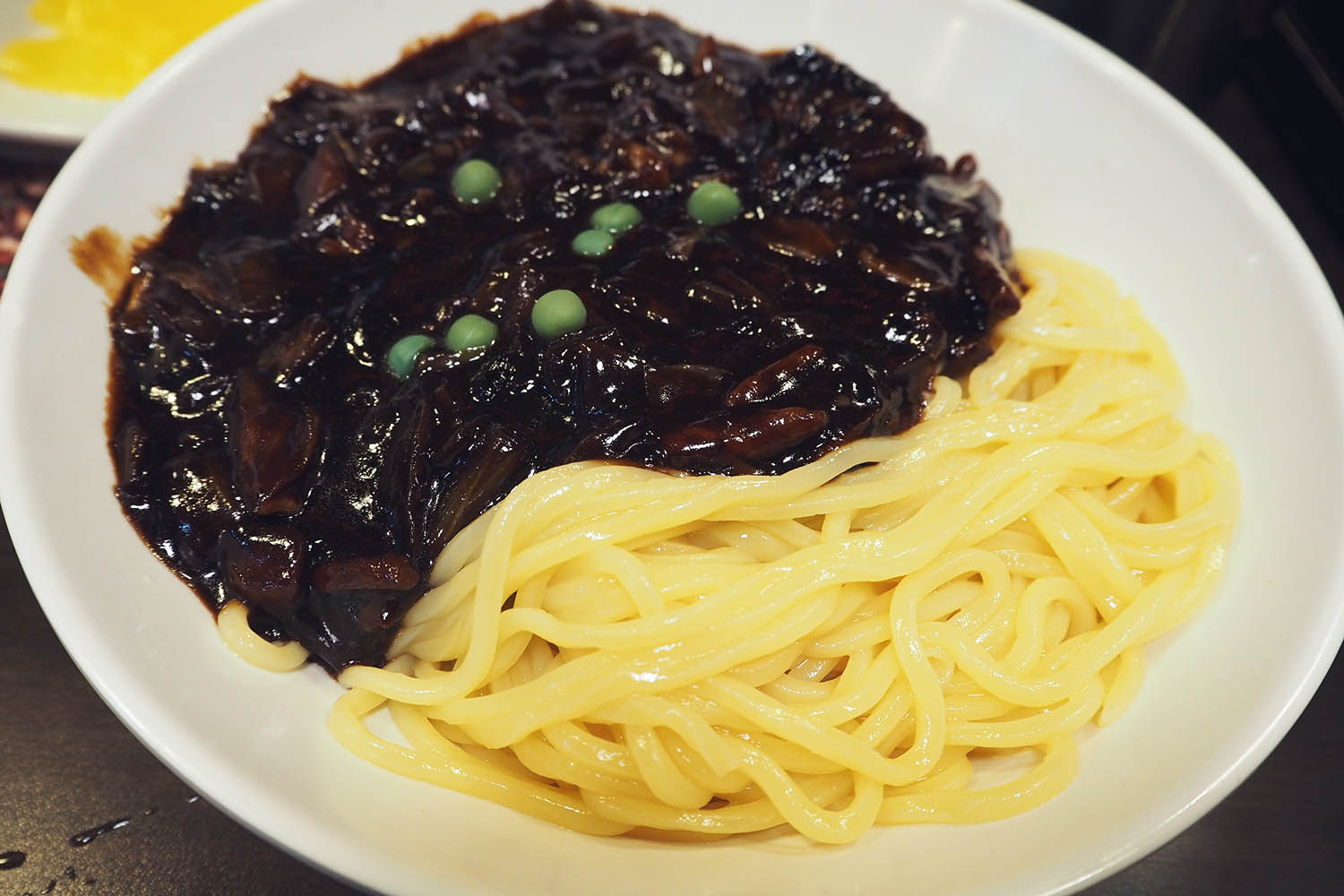 Hong Kong Banjeom's jjajangmyeon is jam-packed with flavour from all the onions, cabbage and slices of pork in the sauce. It get's quite messy to eat but it leaves you feeling so satisfied. I love munching on slices of danmuji in between bites just to clear my palate a little since the sauce can be quite cloying. That said,  jjajangmyeon still is one of my favourite things to eat in Korea. There's just something comforting about having a bowl of noodles smothered in hot black bean sauce. It really reminds me of my student days. Sandra and I would go to the Korean restaurant on the way home from university whenever we craved for jjajangmyeon. Those were good times!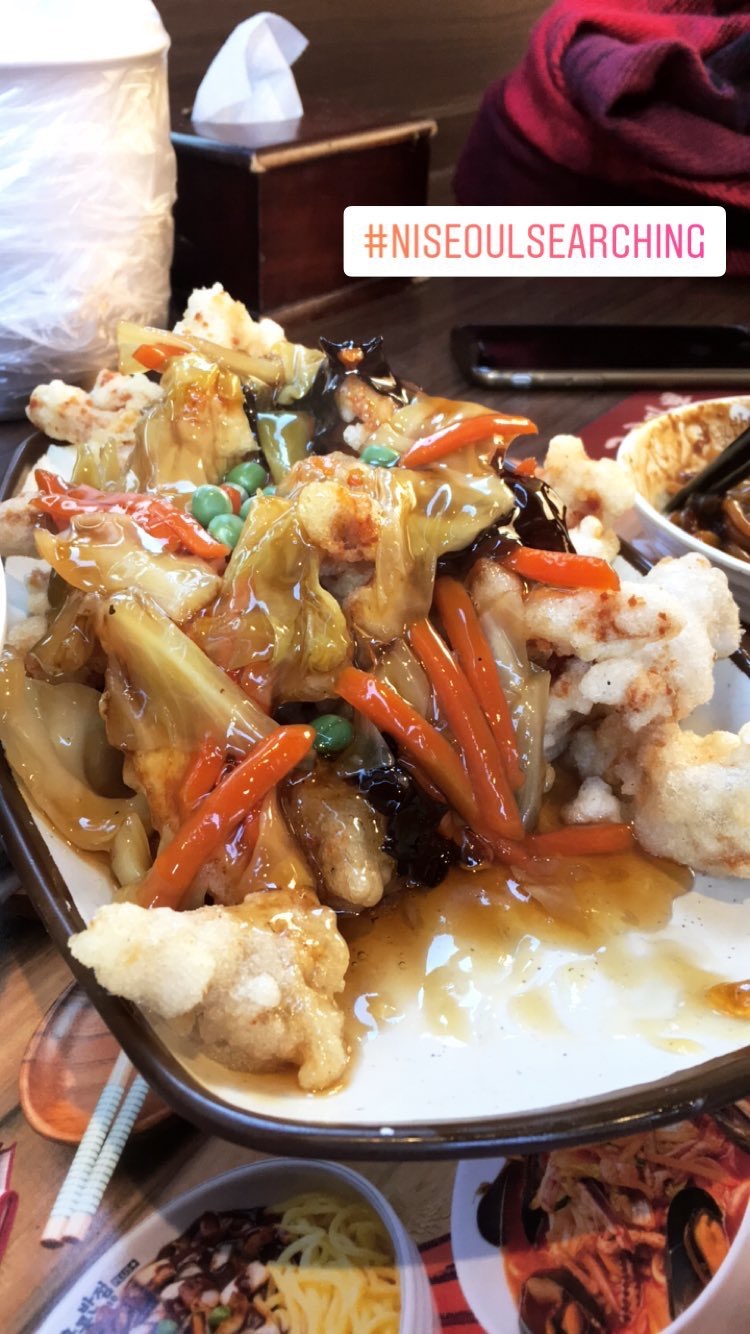 It brings back a nostalgic feeling, eating this. Asian childhood dreams are made of sweet and sour pork as a source of energy. HAHA! Tangsuyuk (탕수육) is Korea's version of sweet and sour pork. It is on the sweeter side and the sourness comes from quite a strong vinegar taste. Though I'm not a huge fan of the starchy texture of the sauce, the flavour grows on you as you continue munching on the crispy pieces of pork. I like how there's plenty of meat to go around and also an equal portion of vegetables. Quite balanced, I would say. The small-sized serving was more than enough for two and it could easily feed another person. Or maybe Koreans are just able to eat damn a lot because couples are able to finish a bowl of noodles each and also the tangsuyuk? HAHA!
You will find Hong Kong Banjeom 0410+ pretty much everywhere in Seoul. Just pop into one and enjoy the food. I can assure you that you will have no regrets!
Hong Kong Banjeom (홍콩반점) 0410+
Myeong-dong Branch
14, Myeong-dong 10-gil, Jung-gu, Seoul