Subway: Myeong-dong; Exit 4
Known for its winding streets filled beauty stores by day and street food by night, Myeong-dong is a haven for shopaholics and foodies alike. It's one of the primary shopping districts in Seoul boasting great buys and delicious Korean cuisine. If you've ever been to Myeong-dong, you would be familiar with the throngs of tourists lugging giant paper bags filled with way too much beauty products than their faces can manage. It gets really crowded towards lunchtime and it will stay that way until the shops close. For people who hate crowds, this is not the place for you. Like other shopping areas around the world, the streets of Myeong-dong are even more insane on weekends and public holidays, so I would avoid this area during these periods.
Of course, it is impossible to name everything. So here are some of my must-visit shops and attractions in Myeong-dong!
You can't really find jjimdak in Malaysia, or at least I haven't found one. So this is a must-eat when you're in Seoul. Jjimdak is basically braised chicken with vegetables and sweet potato starch noodles but this version hails from the Andong region. The sweet potato starch noodles used is called dangmyeon (당면); the same used for japchae but a flat version to soak up all that delicious spicy soy broth. Portions are sizeable and you can order variations of the dish, which may include seafood. If you like boneless pieces of chicken instead, that is available too. I opted for my usual, just the traditional jjimdak with rice. It was so good that my brother, Matthew, had two bowls of rice. The portion for two people is ₩19,000. If you think that soy sauce braised chicken sounds very average, I can assure it is not. The first time I had this, I had my doubts but I ended up eating so much and couldn't stop!
Address:
Andong Jjimdak
2-22, Myeong-dong 10-gil, Jung-gu, Seoul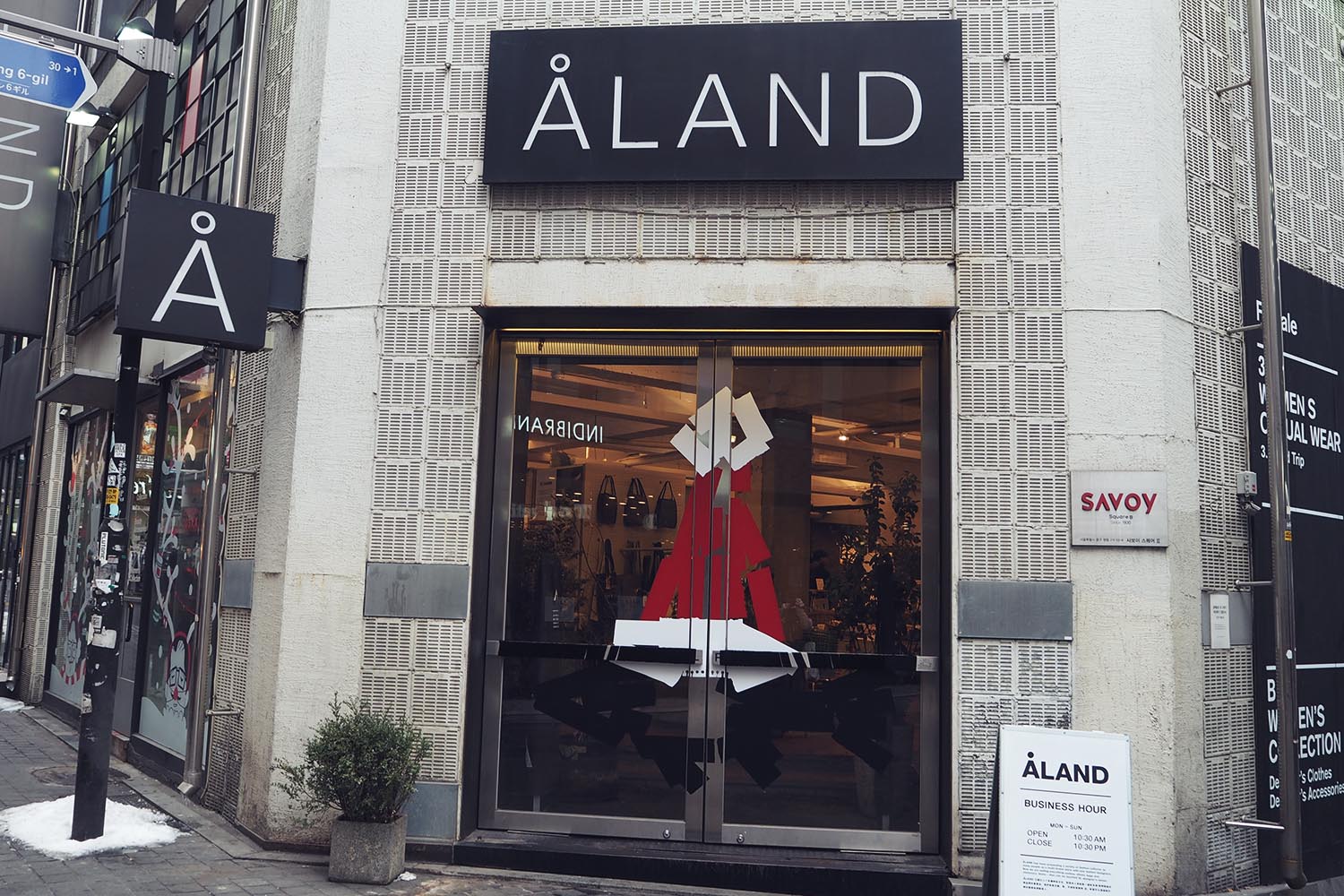 For the many times that I've visited Korea, I do not know why I have never stepped foot into ÅLAND. What was I even thinking? For those of you who have had the privilege of experiencing Urban Outfitters, you would be glad to know that ÅLAND has a similar concept. They sell beauty products, makeup, clothes, bags, shoes, random bits and bobs, you name it. ÅLAND is very easy to find around Seoul as they have stores everywhere so you will have no problems shopping even if you're not in Myeong-dong.
Also, it is the only place that I have been to that physically sells COSRX and Klairs products as well, which are generally difficult to find apart from purchasing from their websites. I like testing my beauty products before buying them just to see if I like the scent and texture of it. You can bet that I was so excited to see that they carry these brands. But I recently found out that you can buy it from Hermo! If you're not visiting Korea anytime soon this is a great option. You're welcome!
Address:
ÅLAND
30, Myeongdong 6-gil, Jung-gu, Seoul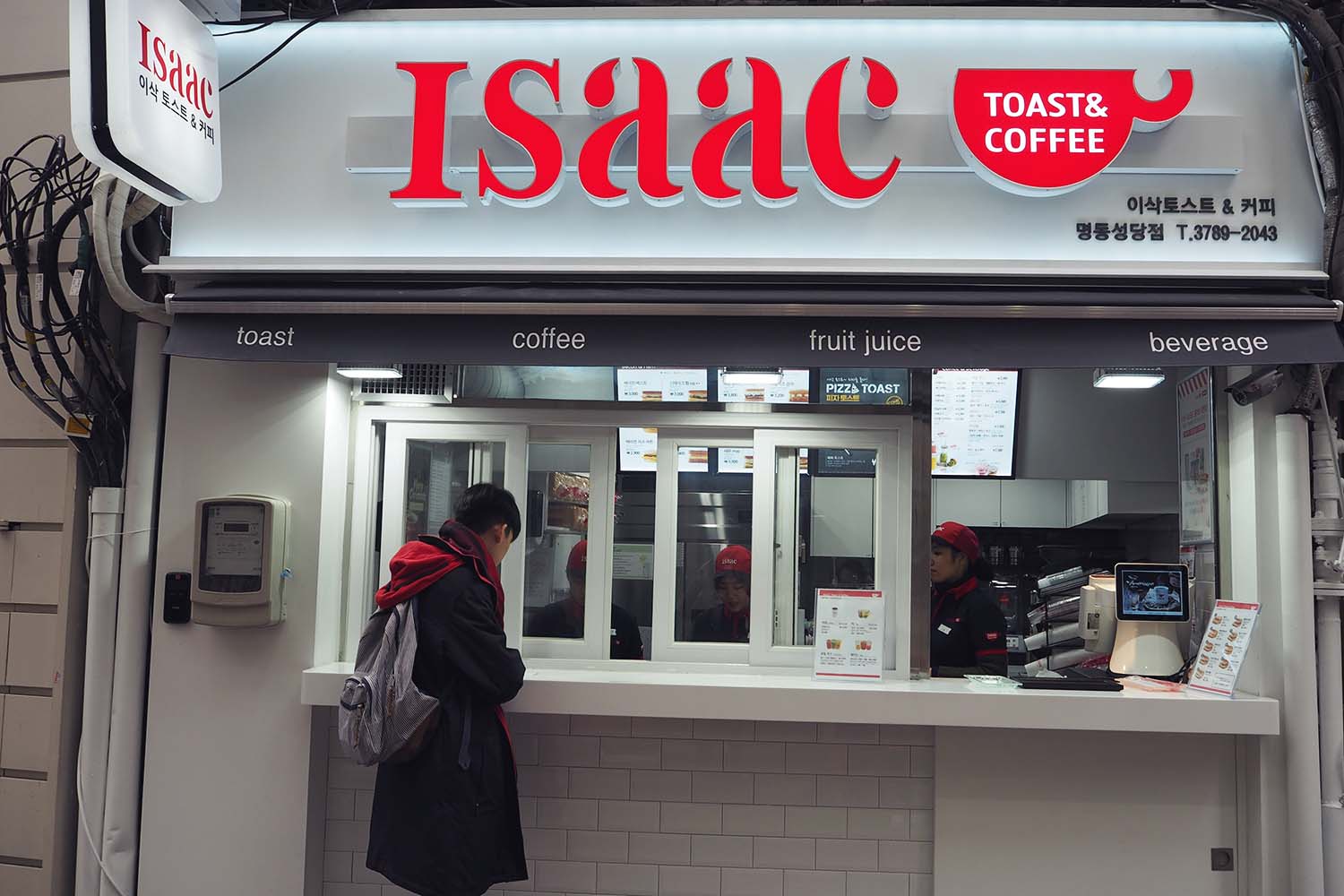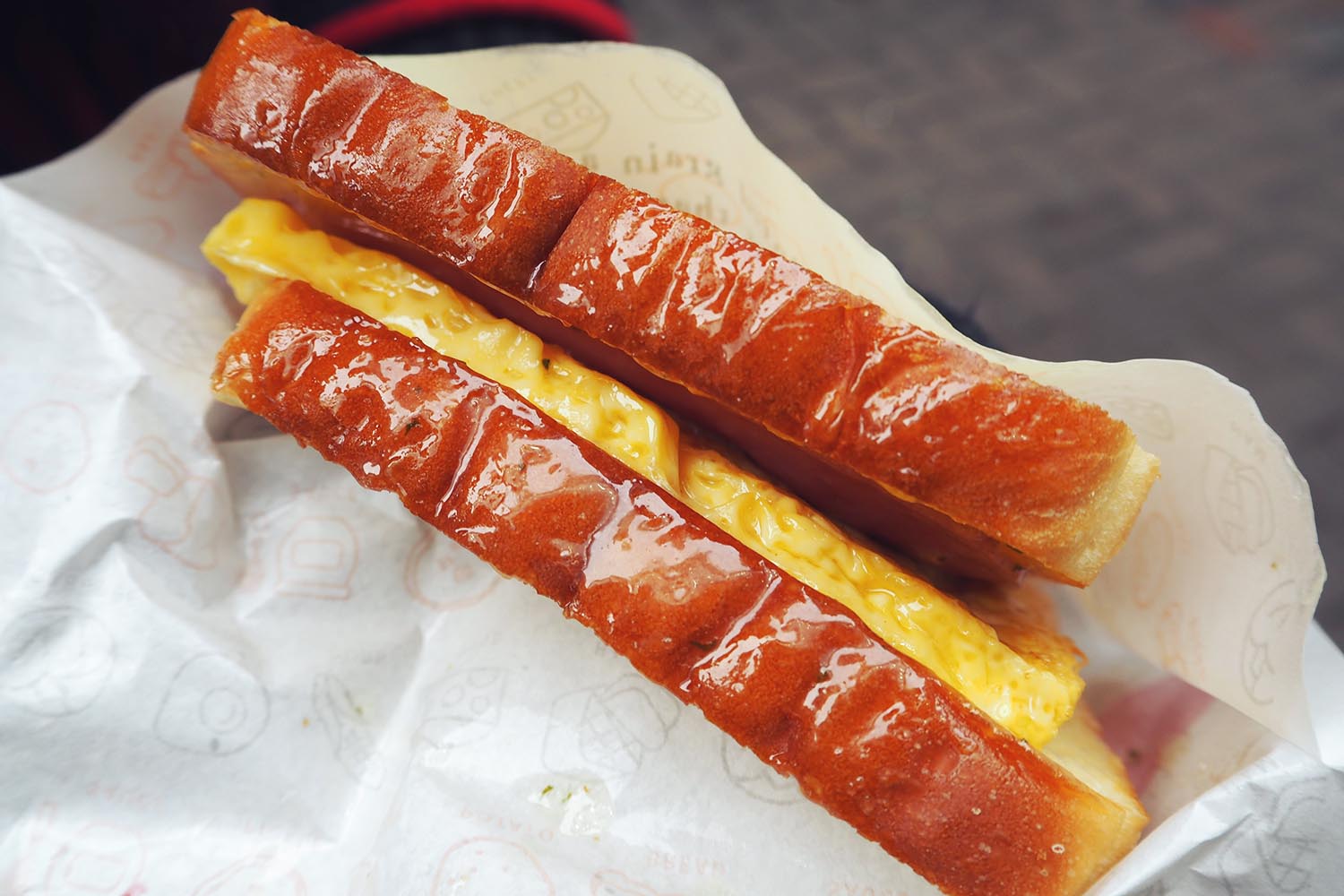 Holy moly. Isaac Toast.
Three words – bomb ass toast. If you love greasy, artery clogging, guilty eating foods, then you are in luck! There's just something awfully comforting about munching on butter-grilled toast with a slice of ham, eggs and lots of cheese. In fact, they even sneak in some sweetcorn into the omelette that they add to the toast. Definitely not something you would eat if you're watching your caloric intake though because the toasts are mighty greasy. The good kind. Depending on your outlook on food.
They have branches all over Seoul and it's always crowded. That's a good indication that they serve good food.
Address:
Isaac Toast (Myeong-dong Branch)
17-1, Myeong-dong 10-gil, Jung-gu, Seoul
MYEONG-DONG CATHEDRAL (서울 명동성당)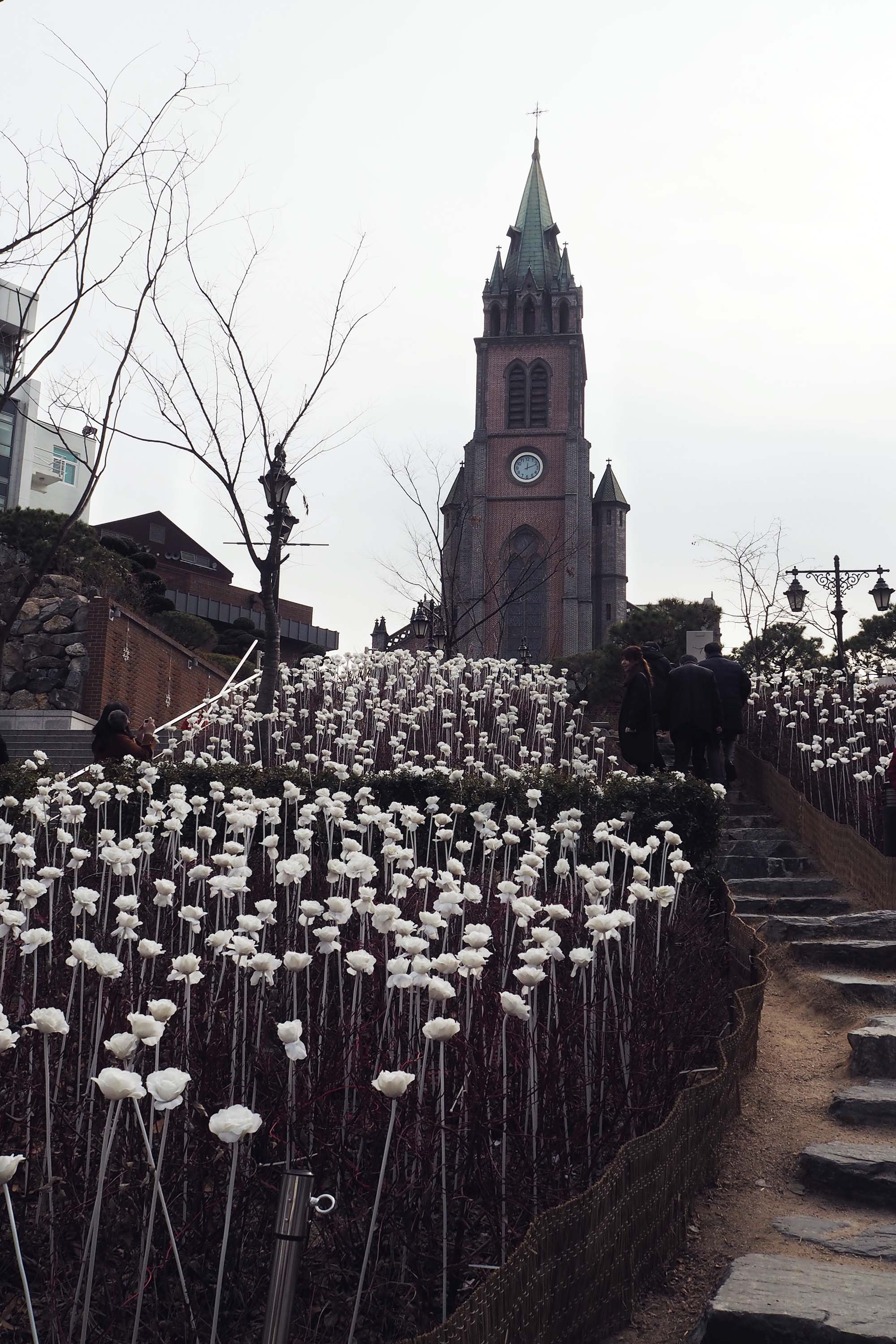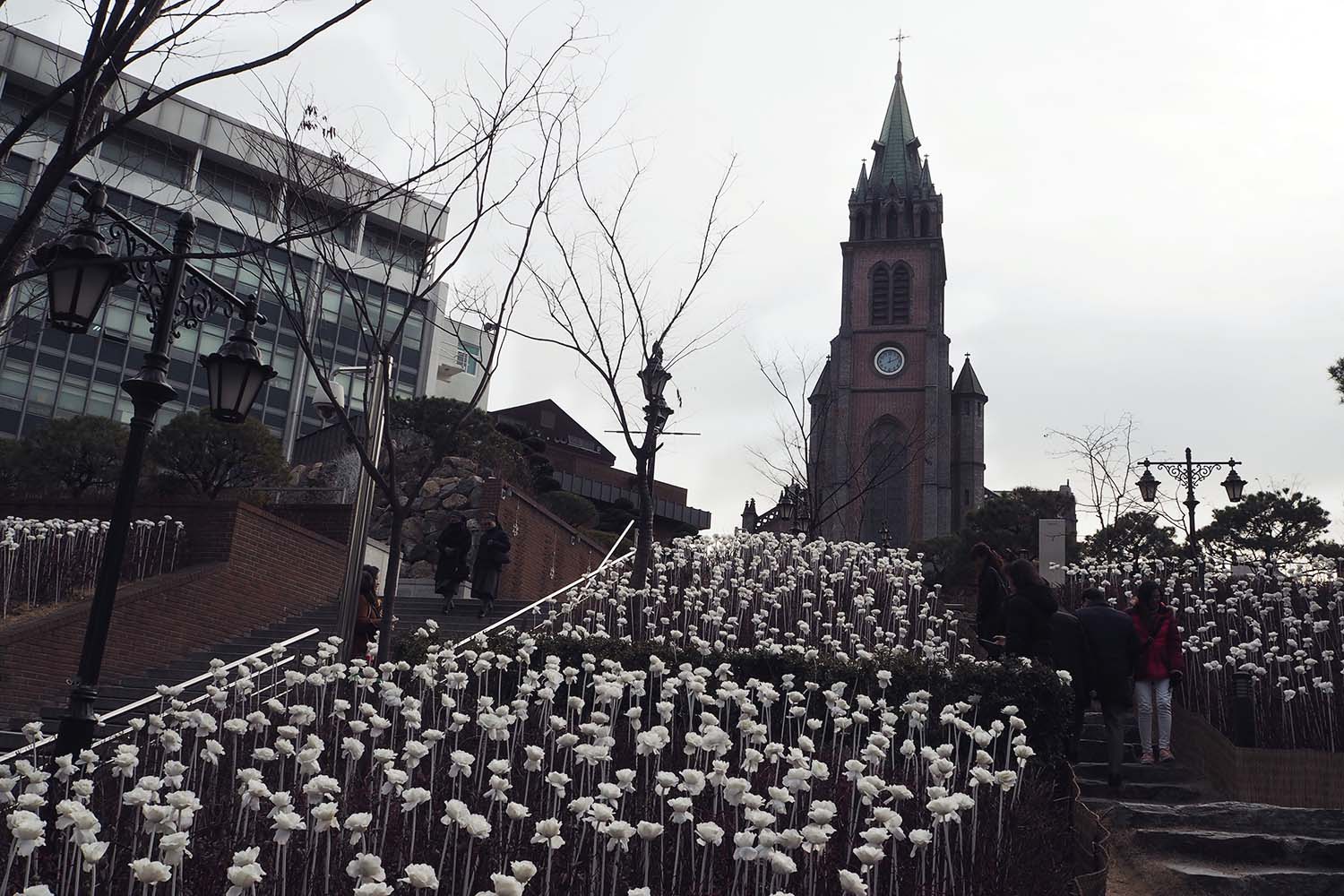 Since you're already in Myeong-dong, why not take in some sights? The Myeong-dong Cathedral is literally right next to the main shopping area, which leaves you no excuse not to go. The cathedral is the first and most important Catholic church in South Korea, completed in 1898. The last time I was here in 2014, the place was packed because the Pope was visiting and held even held a mass. I don't really know a lot about the history, so you can always count on Google for more accurate facts. But if you're in the area, just pay Myeong-dong Cathedral a visit even if you're not Catholic. You can enter the sanctuary to look at the architecture and stained glass. Just remember to be respectful and quiet because it is, after all, a place of worship.
Address:
Myeong-dong Cathedral
74, Myeongdong-gil, Jung-gu, Seoul