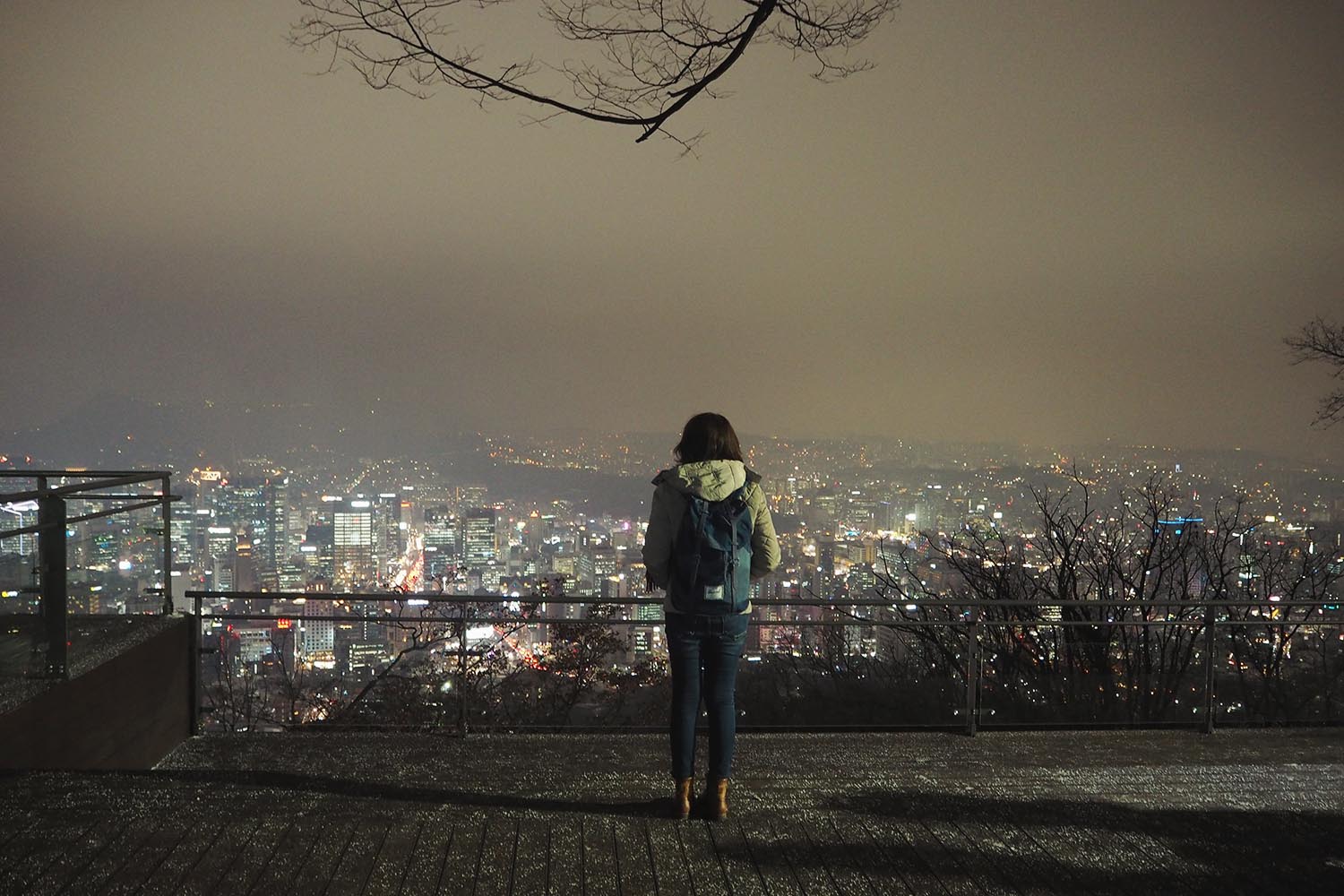 NISEOULSEARCHING is a short series that I will be concentrating on for the first few weeks of 2018. A little guide, if you will, of navigating around Seoul. The city is full of surprises and I wanted to share it with all of you. Here is a little piece to kick things off. Something I wrote in Seoul Station on my final day before heading to the airport. Not quite related to the travel guides but contains a small piece of my heart.
Being back in Korea for the holidays has been… emotional. Mostly in good ways but sometimes it just sucks. One of the main reasons why I decided to come back to Seoul this year was because I wanted to make myself grow and to develop some form of normalcy for a country that has brought me so much joy and some pain.
Roaming through the streets of Samcheong-dong triggered every fibre in my being. It is a place I love, my favourite part of the city. When I first brought him to Samcheong-dong, his eyes lit up. Though he grew up in Korea, there was still so much for him to discover. We often joked that sometimes I'm more Korean than him. At a point in my life, he was my spark. And at another point, he engulfed me in flames and then extinguished the ember. The streets of Seoul sometimes reminded of a time that was but now will never be – the army boys, the couples, the delicious food that I have learned to embrace.
That said, memories from my first time in Seoul trumped the few days that I spent roaming around with him. The first time I came to Seoul, I was filled with this sense of immense wonder and utter joy. I was in the land of kimchi and oppas. Everything was brand new and shiny. I wanted to take pictures of everything. I wanted to eat as much as I could stomach. I wanted to be part of Korea. Heck, on the inside, I wished I was Korean (lol).
As the years went by, I learned more about the country I grew to love. I saw the good, the bad and the ugly. And right now, I am slowly but surely enabling myself to master its language. The whole process has been a learning curve. Honestly, I am so proud of myself because I can claim some remnants of independence this time around. I was told that my Korean wasn't fluent enough in the beginning of the year but I have been studying albeit inconsistently. Throughout the entire trip, I have managed to speak Korean to Koreans without much trouble! And to top it off, I've been using a Korean map to get around! How amazing is that?!
Memories are beautiful. They are a reminder of the things that shaped and moulded you. This city has seen me through some things that I cannot fathom. Seoul, you have been fantastic and so very magical. Never lose your sparkle. And most of all, thank you for helping me discover another small piece of myself again.
x