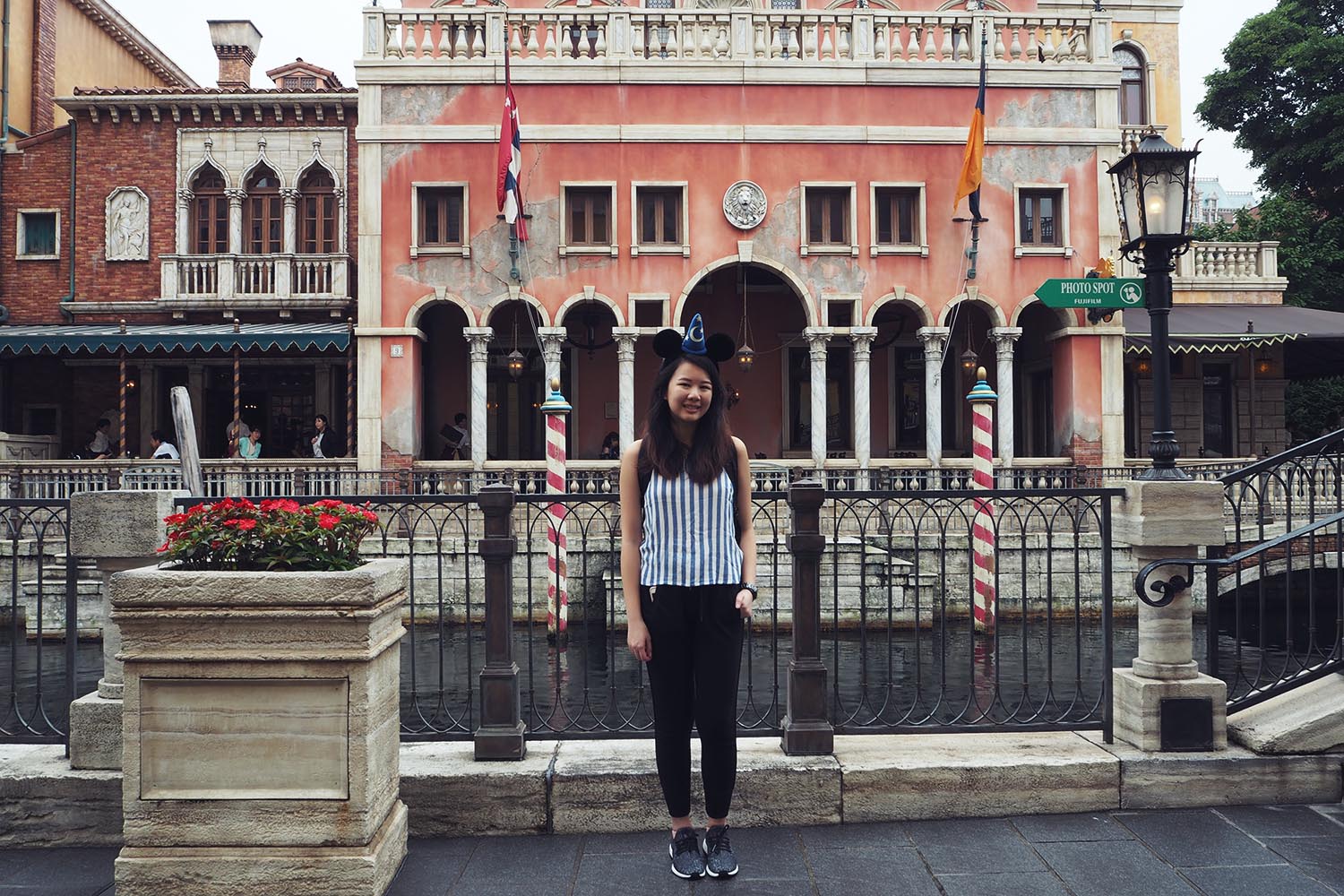 Ever since I was a little girl, I loved Disney. Growing up in the 90s means that I got to enjoy many of the Disney classics that were born in that era. What a treat it! So obviously Disney has a very special place in my heart. This isn't my first time visiting Tokyo DisneySea, as my first time was in 2014 following my first ever Disney experience at Tokyo Disneyland in 2013. My brother Derek, has only been to Tokyo Disneyland and not DisneySea. So, we (or rather I) made sure that we had one free day to enjoy all that gloriousness that is Disney. I've said "Disney" too many times in one paragraph but who cares!
Just a bit of background, Tokyo DisneySea is unique to Japan and has a very interesting exploration theme to it. The sections are designed with elements from different parts of the world – Meditteranean and Arabic architecture among others. If you have never been to any of the Disney theme parks and you are expecting a fairytale experience, I highly recommend that you go to Tokyo Disneyland first because you will definitely not get the full on Disney magic in DisneySea. Also, some people say that Tokyo Disneyland is currently the best Disneyland in the world but I can't vouch for that since I've never been to the original Disneyland in Anaheim nor have I been to Disney World Florida. Someday, I will. I have been to Disneyland Paris and that one sucked real bad. But since my first ever Disneyland experience was the one in Tokyo, I can tell you that is so magical I nearly cried multiple times and I was already 20 years old by then. HAHA! I still want to cry every time I go to Disney but we'll get to that later.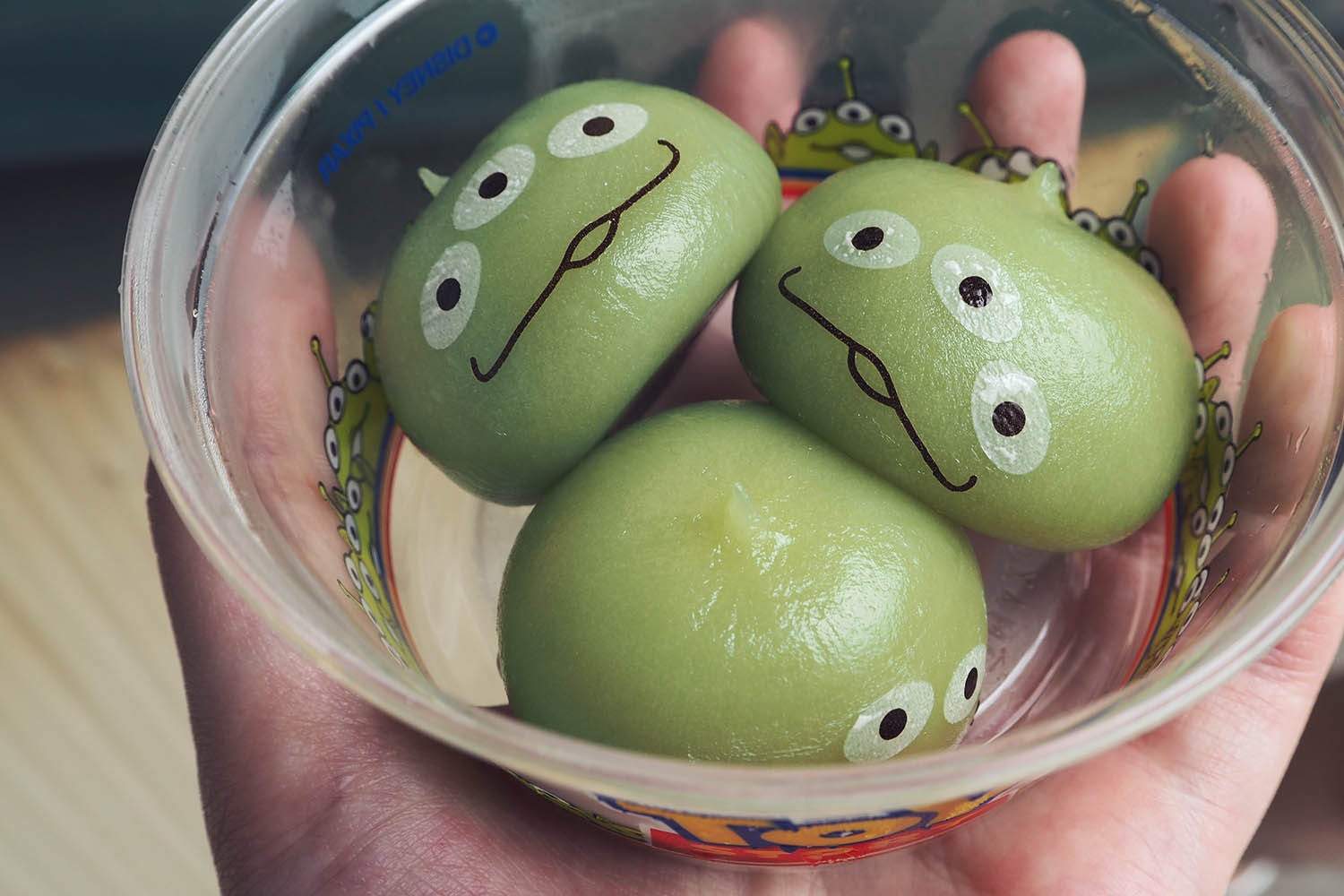 If you're ever in Tokyo DisneySea, you have to try out this iconic ice-cream mochi modelled after the aliens from Toy Story. It's quite pricey at ¥380 for just three small mochi but absolutely worth the money. And it's Instagram-worthy too! We all know that theme parks are not known for their food but let me tell you that each time I visit a Disney theme park in Japan, I am amazed at the standard of the food served. Got to give it to them for being so passionate about every little thing. Thank you, Japan for your amazingness because I just cannot comprehend how you do everything so well.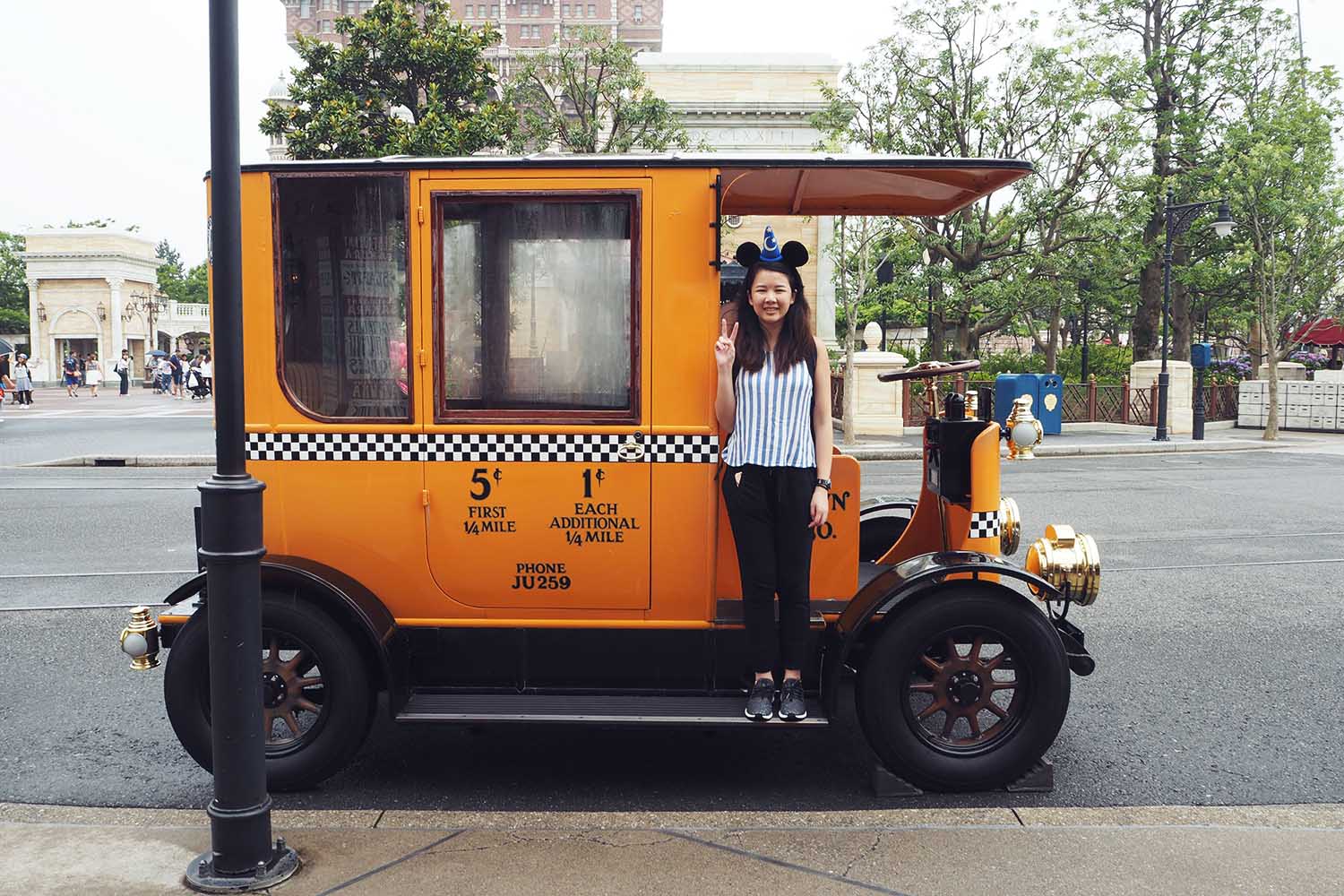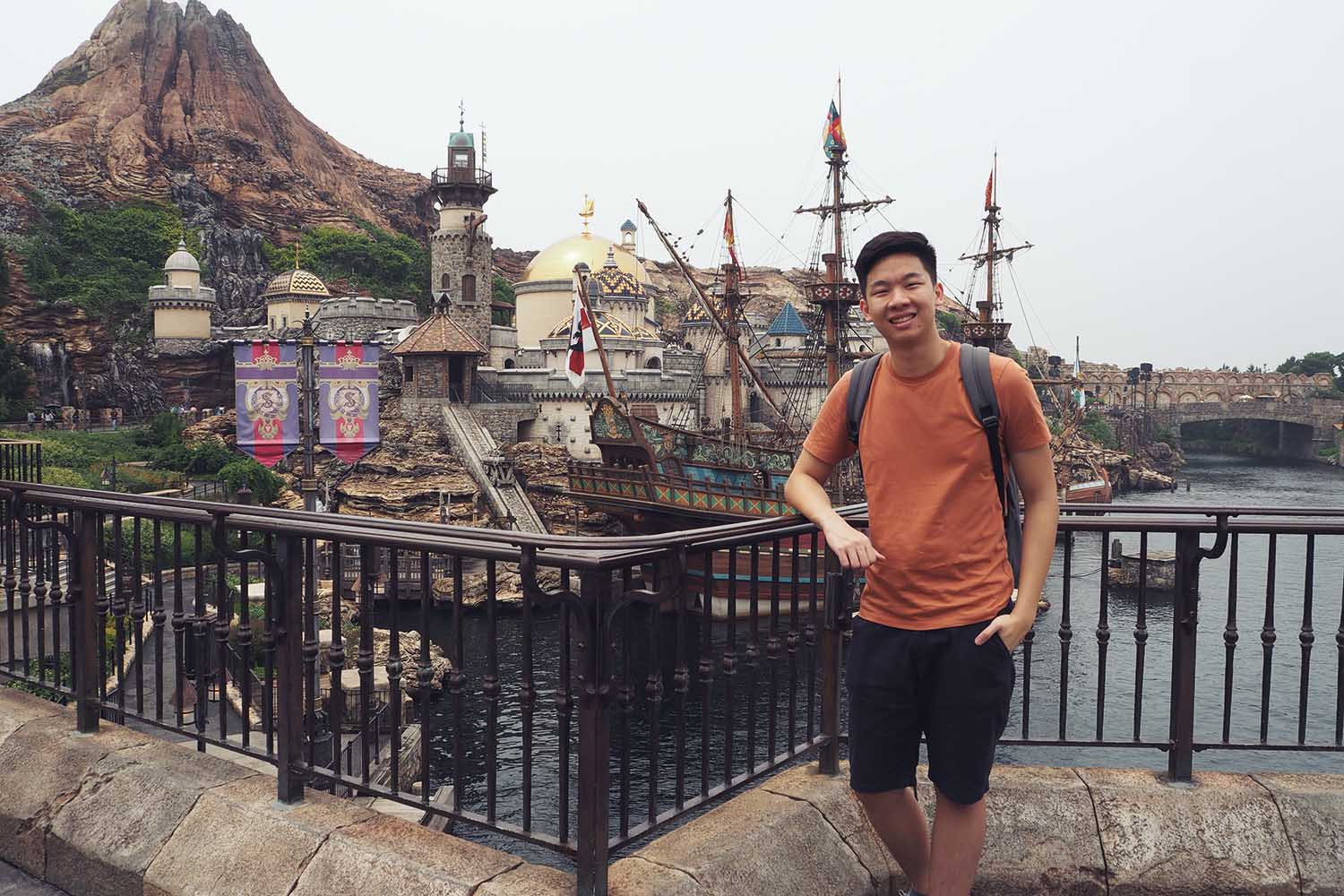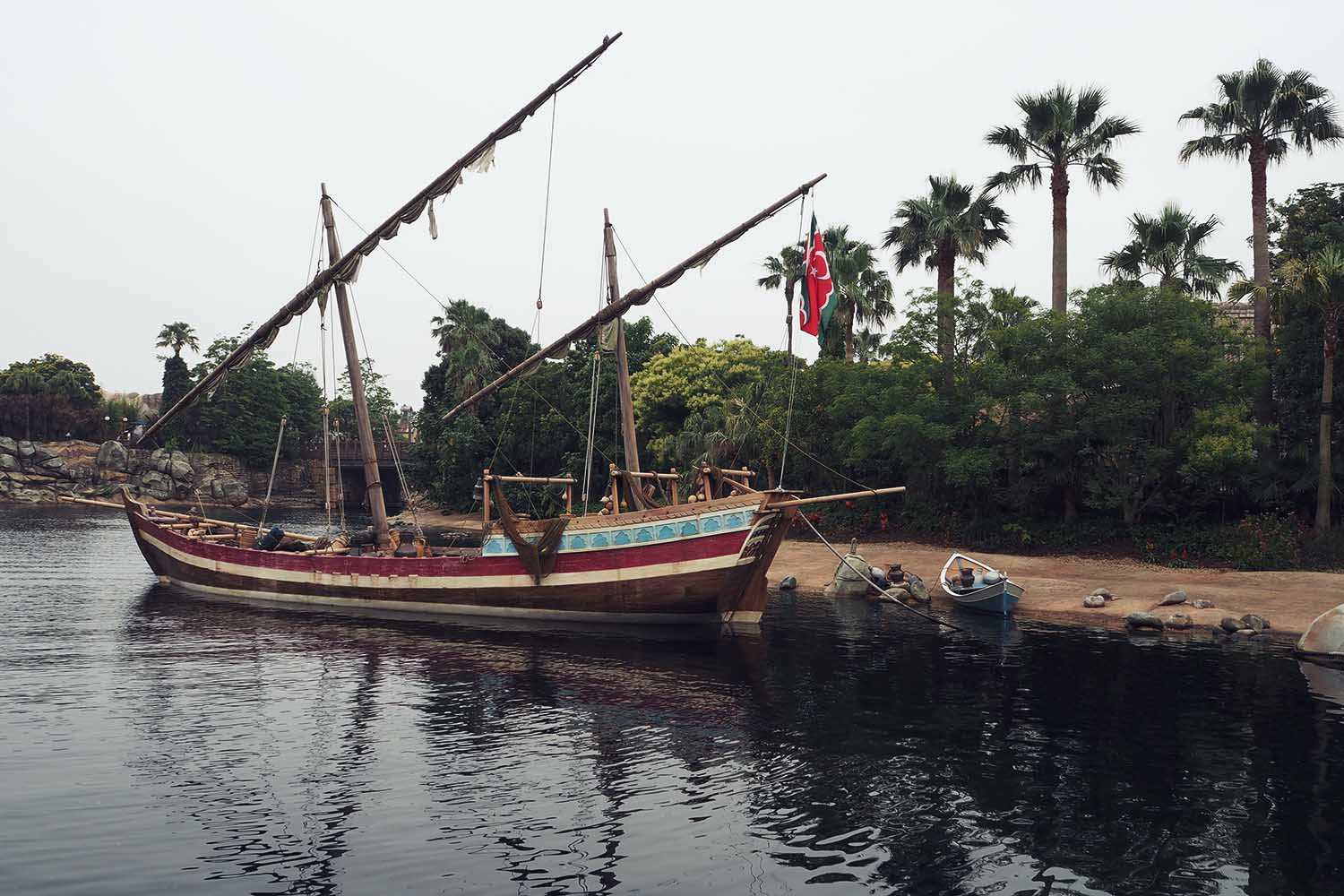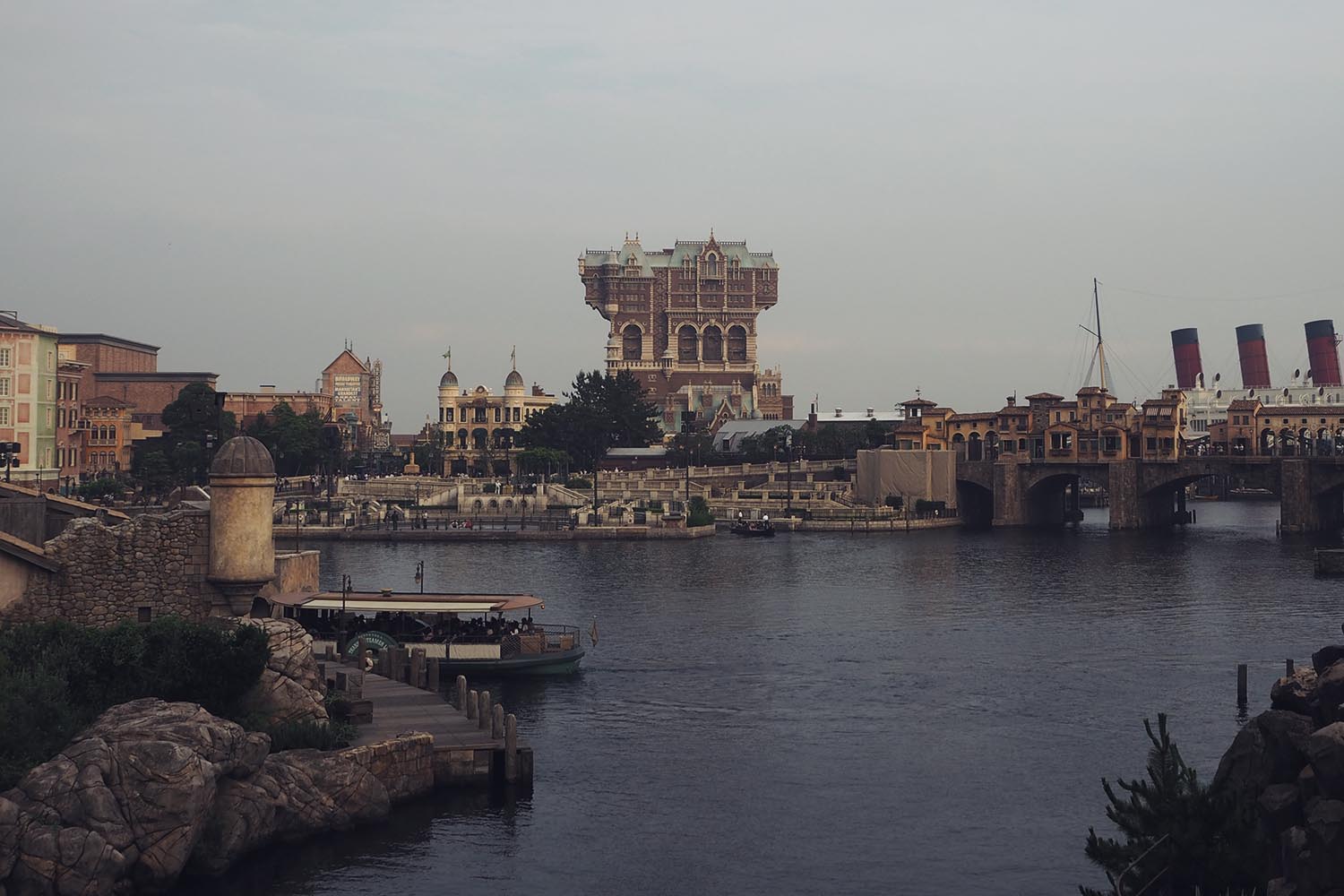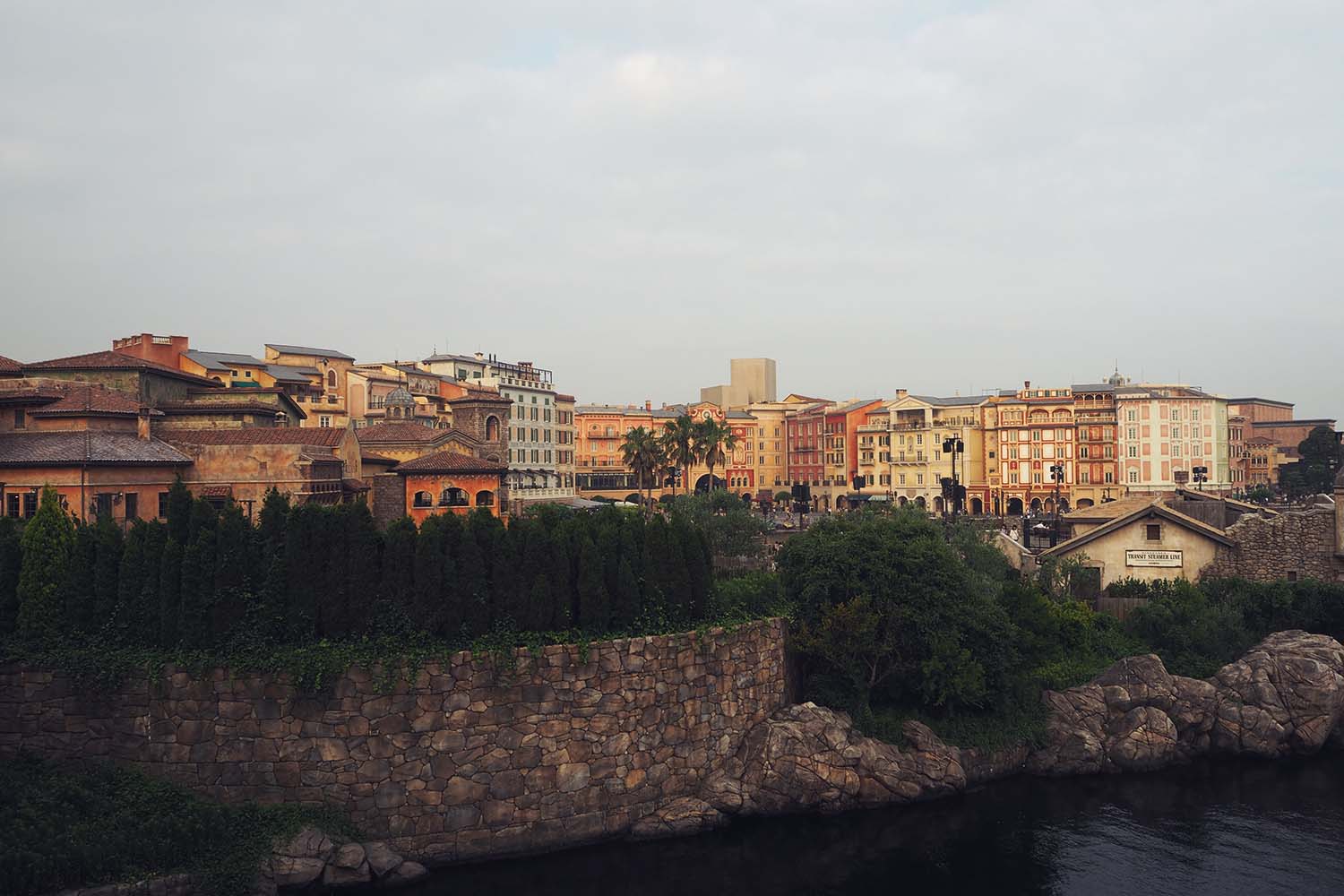 The whole exploration theme of the DisneySea park ensures that you have plenty of options for photo ops. The lines for photo sessions with the Disney characters can get very long, many exceeding a 45-minute wait time. And this was on a weekday with no school holidays too. Since Derek and I wanted to get on as many rides as possible, we skipped taking pictures with them. Maybe next time.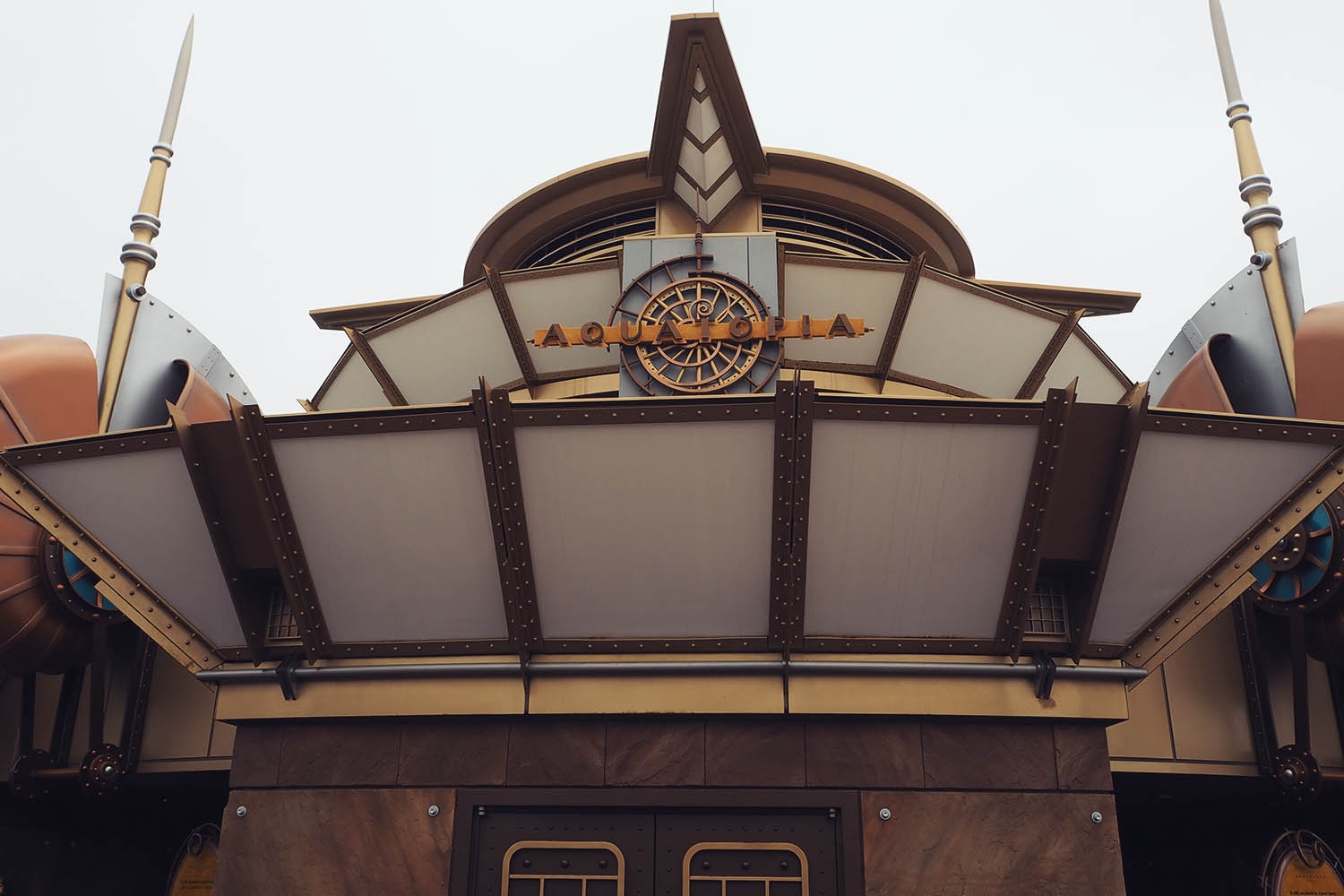 "Aquatopia" – the ride that looked fun but was actually a huge letdown. It's basically a water ride, that goes on random routes within a small pool without you getting wet. I thought it was water bumper cars because the watercrafts looked like bumper cars. Perhaps if I didn't have such high hopes I wouldn't have been as disappointed. Oh well!
"Nemo & Friends Searider" was much more fun, although the lines for this ride can get really long. I suggest getting a fast pass for this ride. Number one, it's free. Number two, you can enjoy all the other rides before returning to this one for your allotted time slot. You basically get into a huge hall modelled after a submarine and follow Nemo around the sea. It's a 4D ride so definitely make time for this if you're in DisneySea.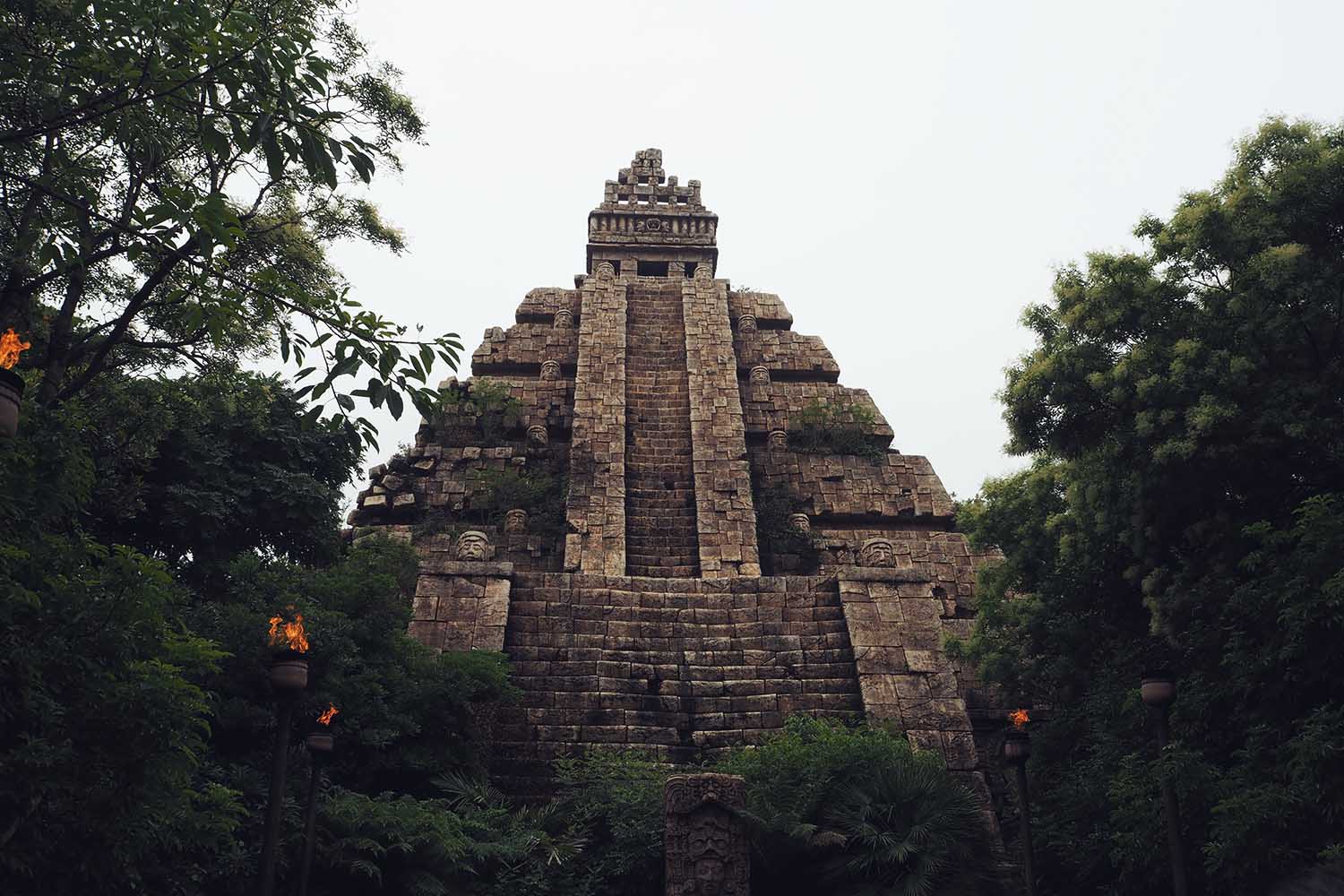 "Indiana Jones Adventure: Temple of the Crystal Skull" is also another ride that allows you to get a free fast pass. Just take note that after getting a fast pass, you cannot apply for another for at least 45 minutes. So Derek and I went off to ride random rides for children to pass time because the lines for those are usually very short. Then after 45 minutes, we went back to the fast pass for this ride. I am actually terrible at roller coasters. Usually, I scream like someone is trying to murder me and although this ride is quite mild, I still screamed for my life. Not my proudest moment. But when visiting theme parks, you have to sit on at least one roller coaster. This was mine. HAHA!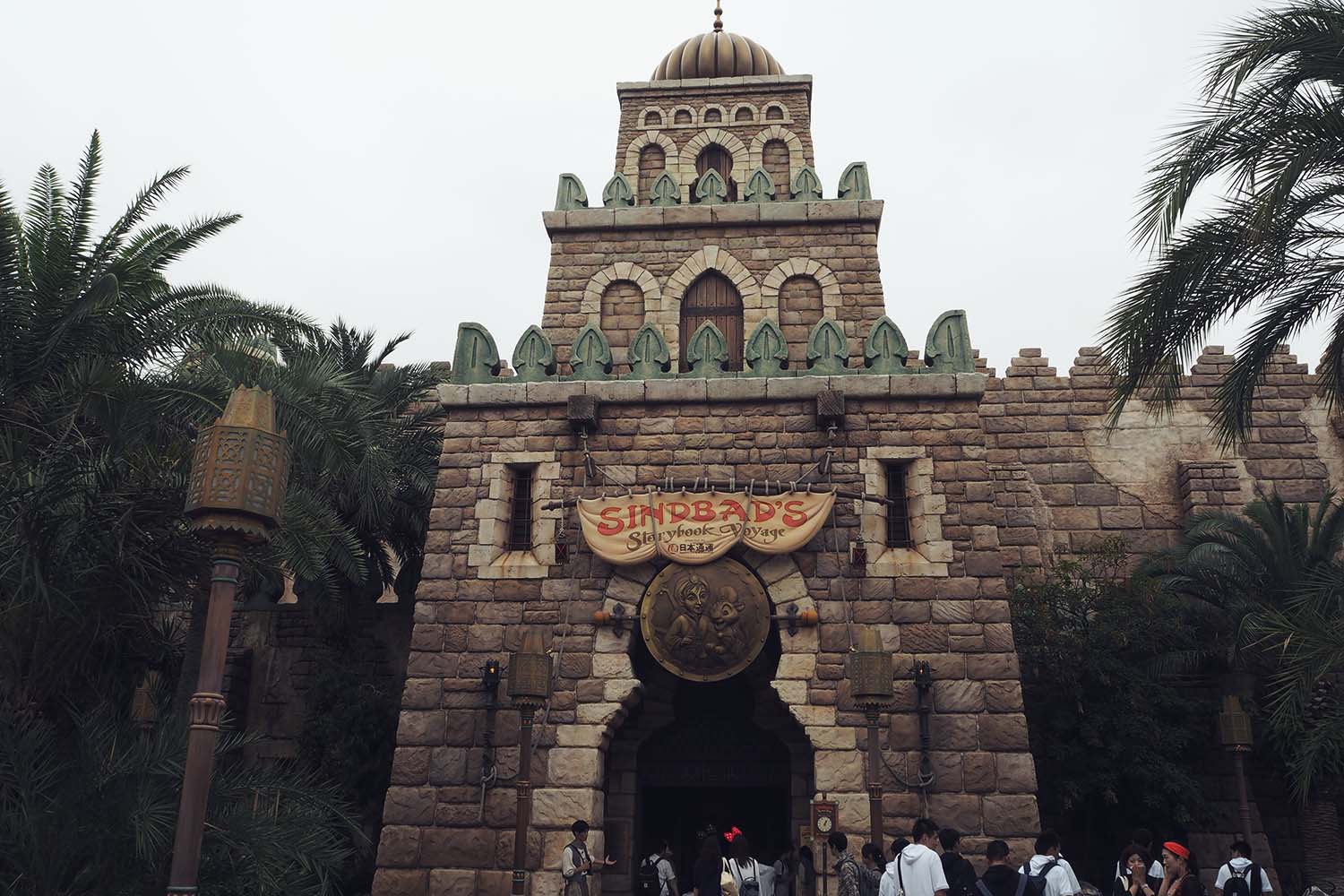 "Sinbad's Storybook Voyage" is basically the DisneySea version of "It's Small World" in Disneyland. You sit in a boat, listen to music and watch creepy robots dance. Just that this one has more of a storyline element to it. Definitely, not my favourite because I do prefer "It's a Small World" but the very short line justifies the fact that this ride is worth going on.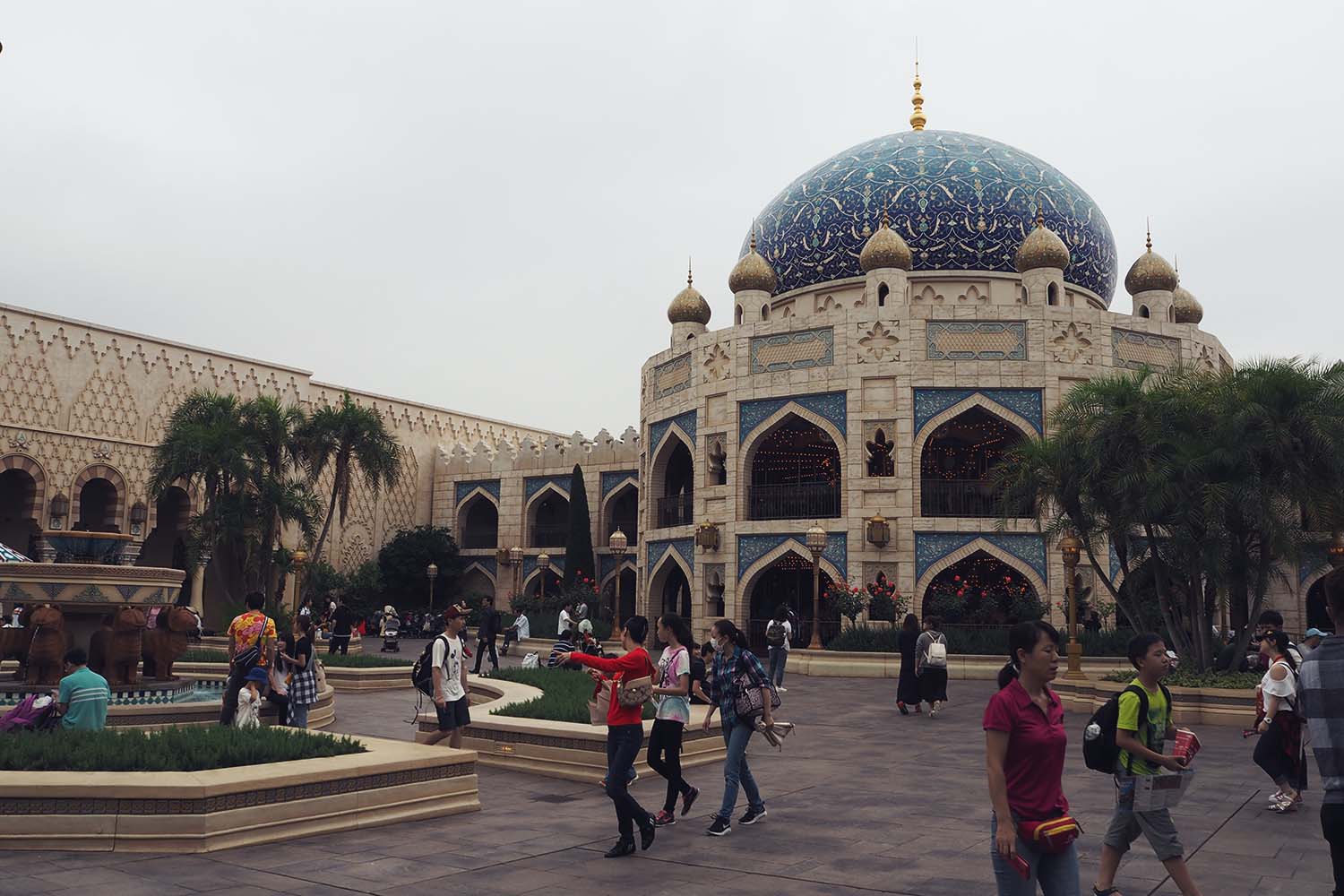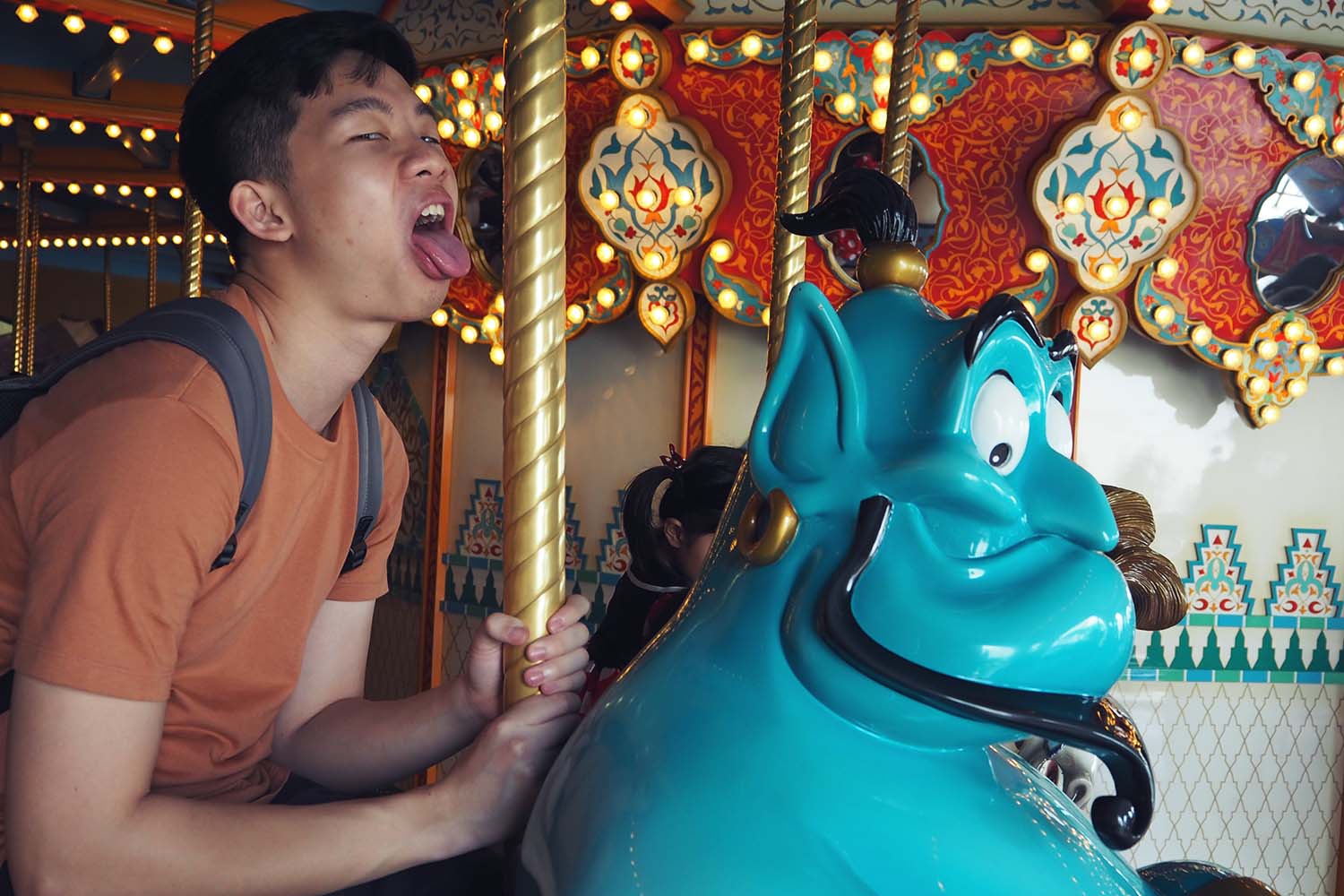 "The Caravan Carousel" also has a really short wait time. There are two floors with a carousel on each, featuring Genie and other random animals from Aladdin. As for the music, it's an exotic rendition of "A Whole New World" that really gets annoying after a while. But I like carousels so I can forgive the terrible melody.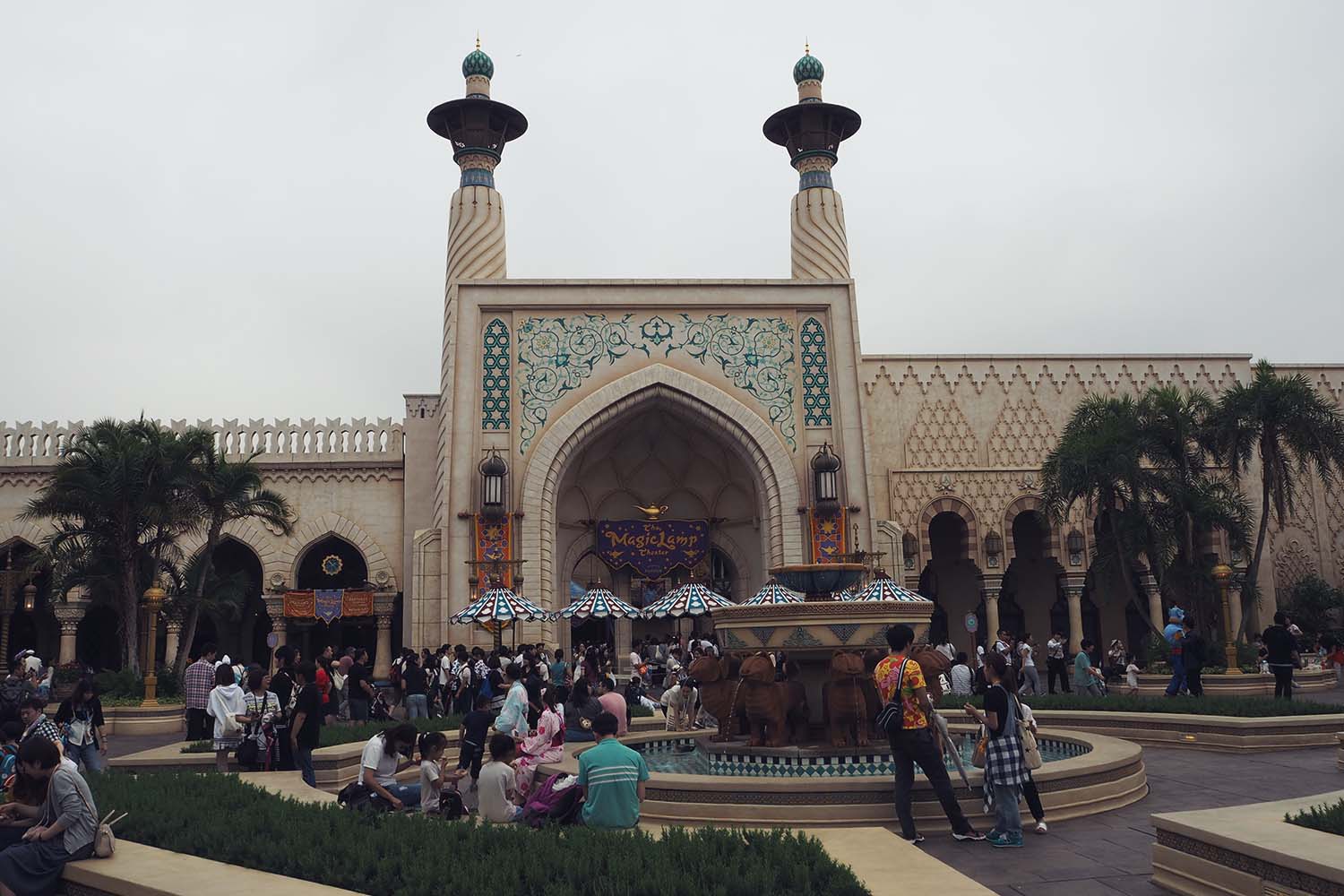 "The Magic Lamp Theatre" is another 4D attraction. You get to watch "greatest magician in the world," Shaban, present his first solo performance without his partner, Genie. Quite an interactive 4D show and suitable for all ages. The hall is also very big, fitting over 300 people and so your wait in line will not be too long.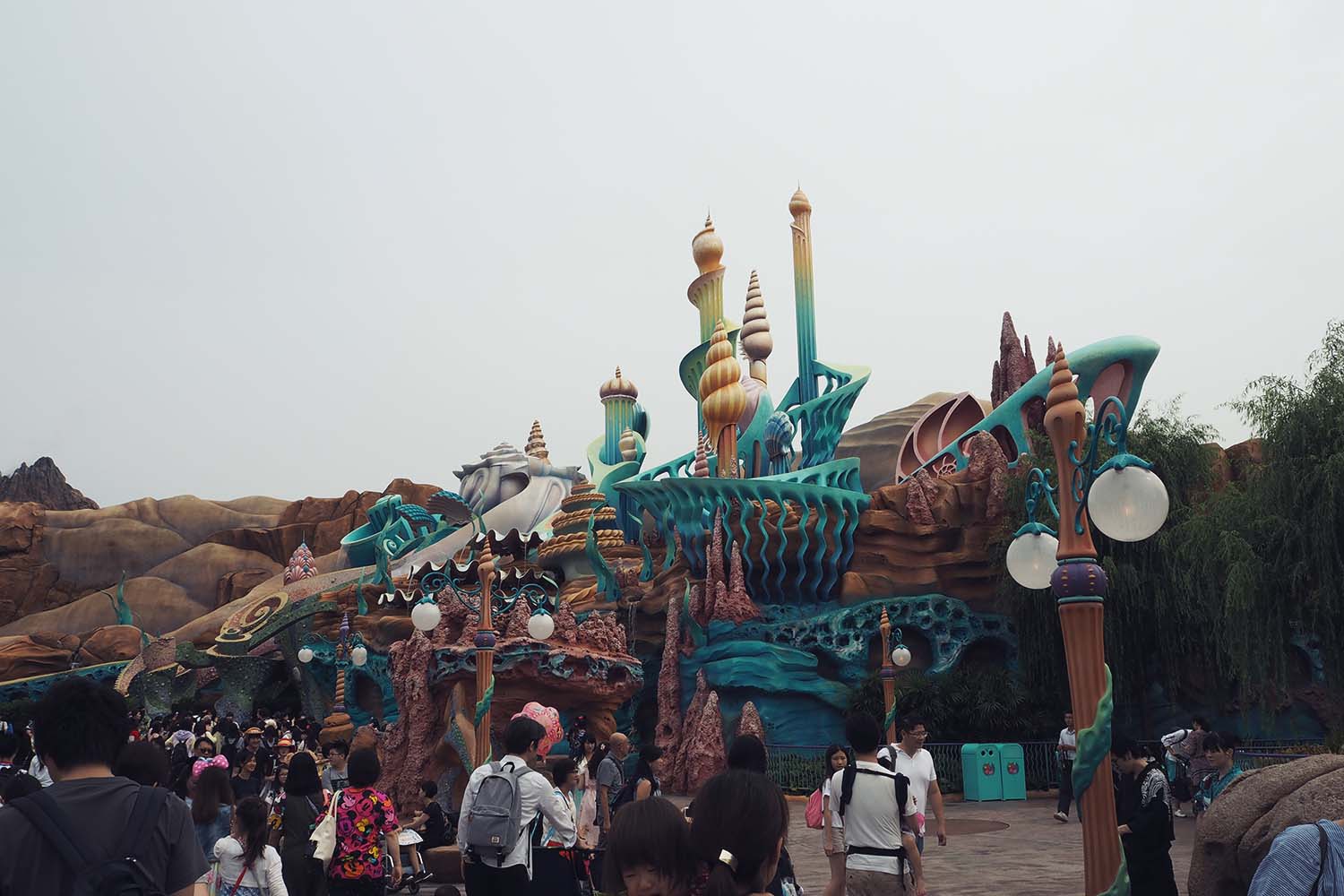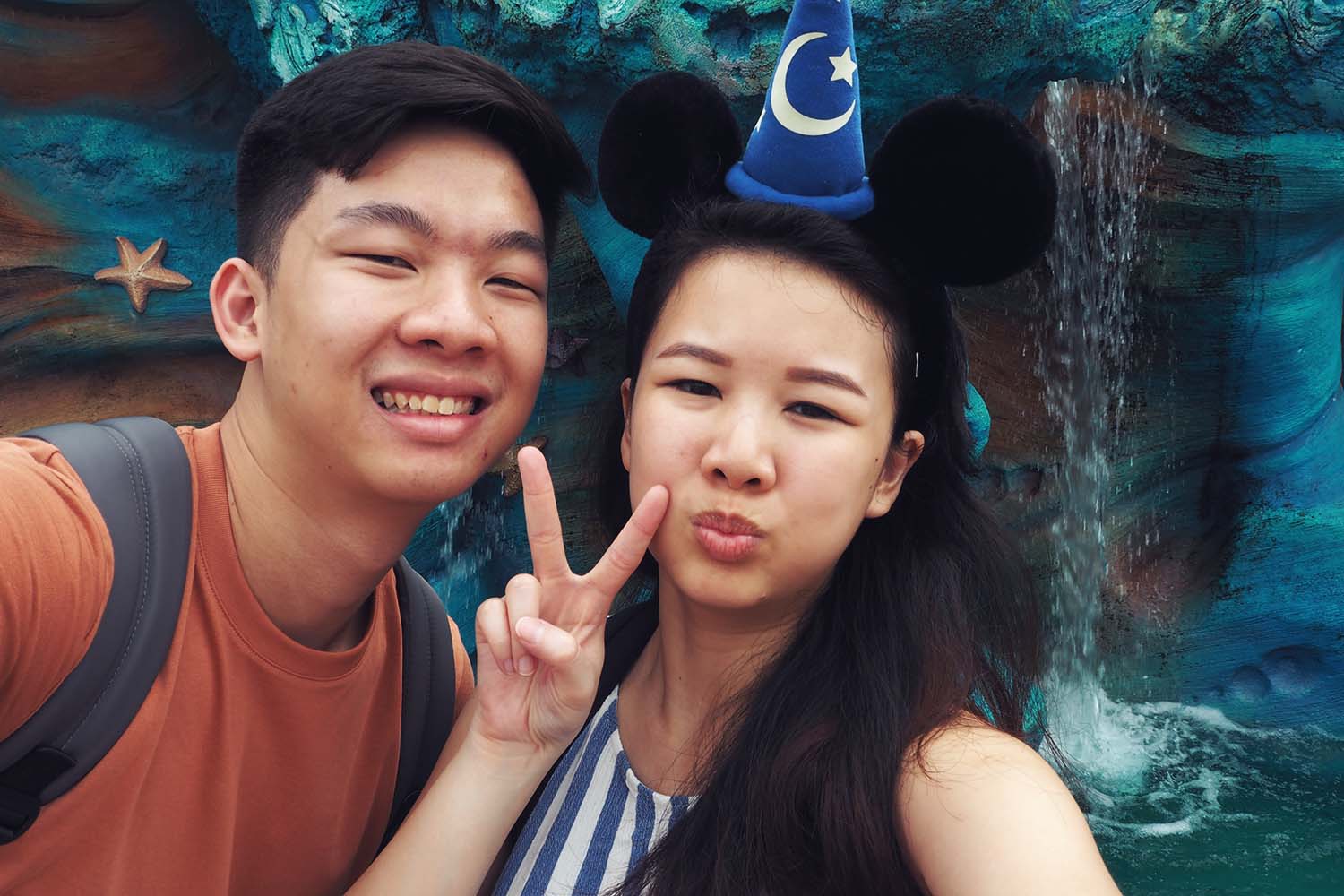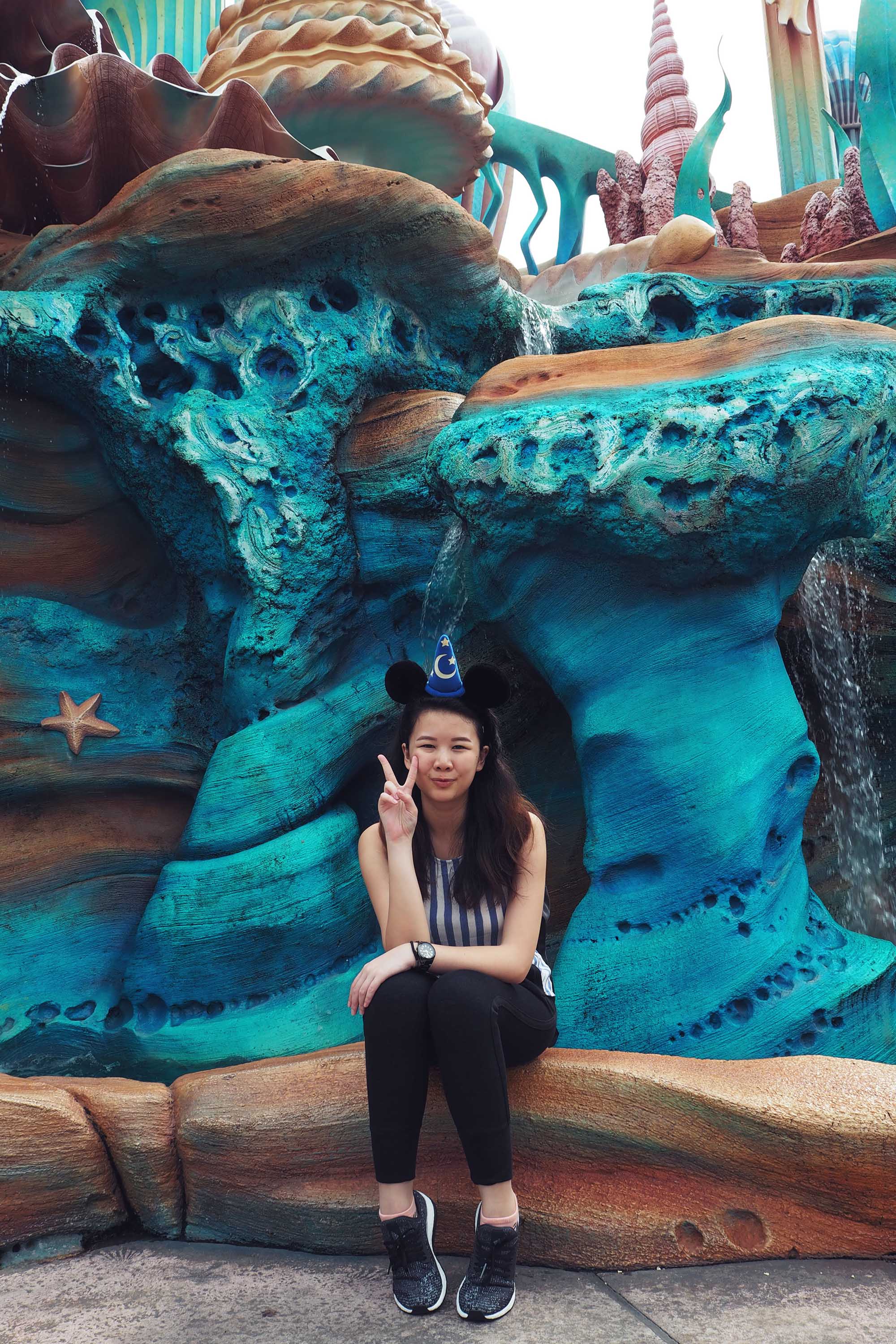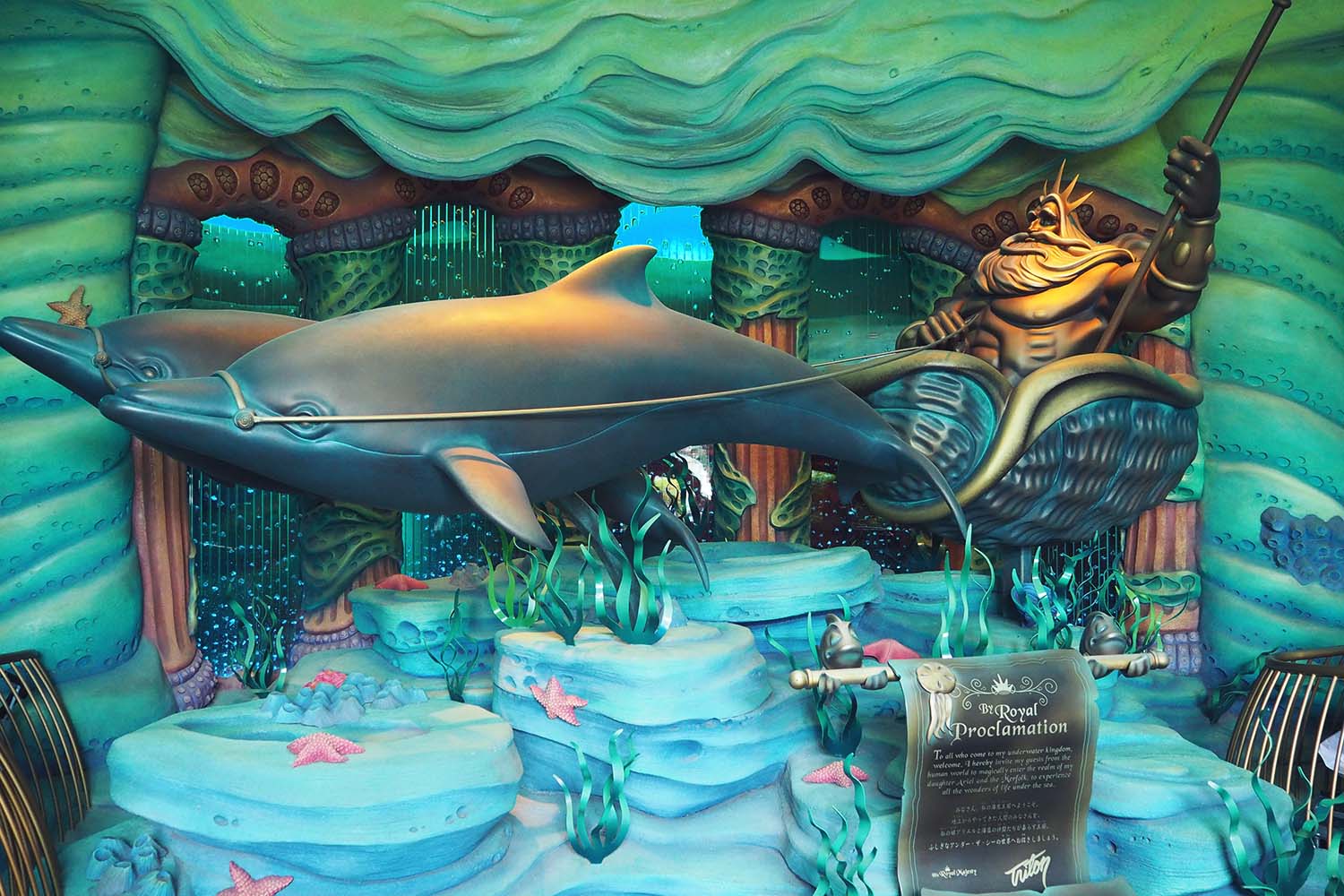 If you're a fan of the Little Mermaid, then Mermaid Lagoon is where it's at y'all. Most of the rides are indoor and more catered for children but it's definitely a place to take a ton of pretty pictures. The outdoor portion is modelled after Ariel's sea castle, making it 100% magical. While the food at Sebastian's Calypso Kitchen is probably the worst I've had on this Tokyo trip, at least the sitting area is pretty? HAHA! But the main attraction in this area is definitely "King Triton's Concert" at the Mermaid Lagoon Theatre, where you get to enjoy a dynamic concert by Ariel and her sisters. It can be quite comedic at some parts but there was a lot of music from the first movie. "Part of Your World" and "Under the Sea" just to name a few. Classic!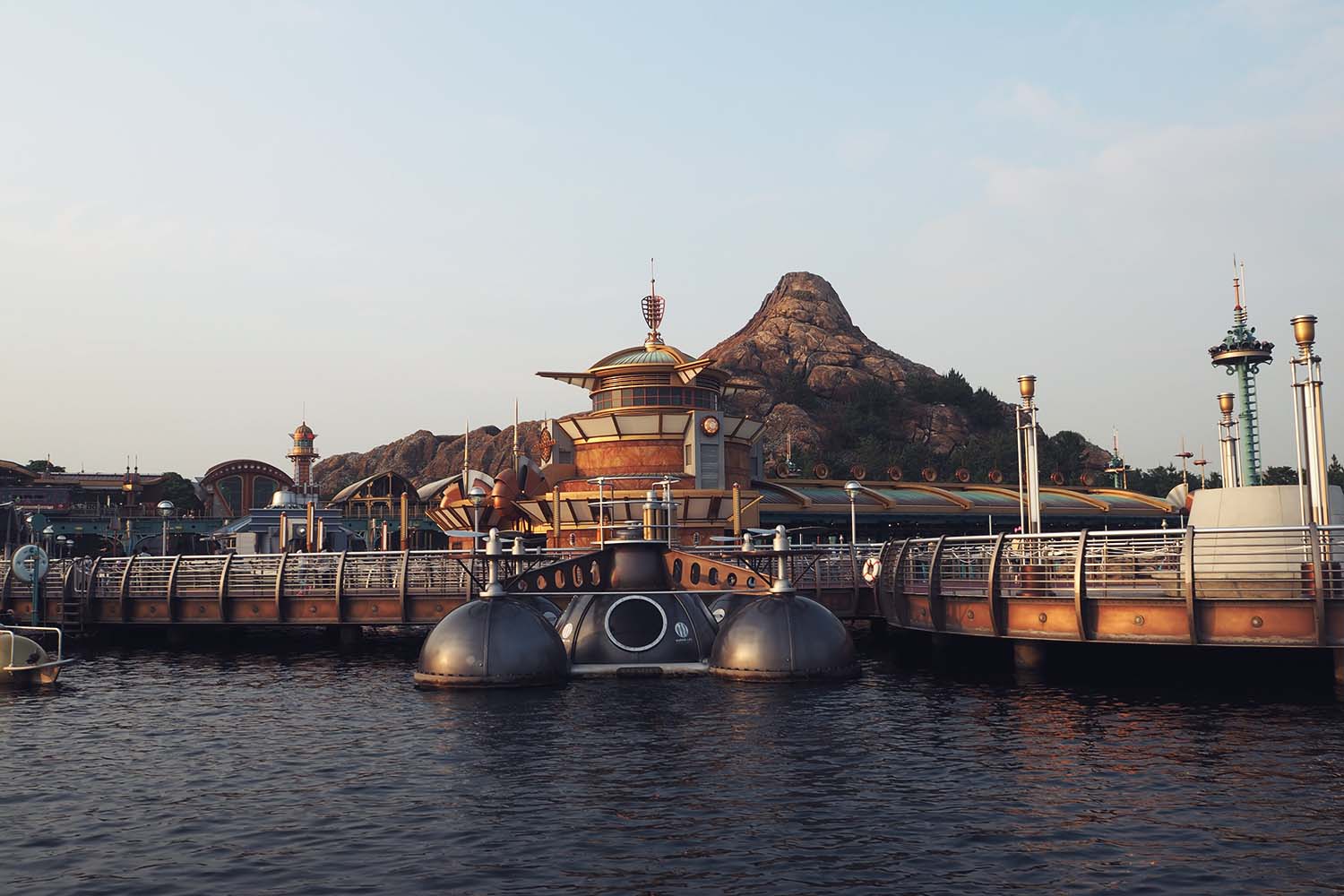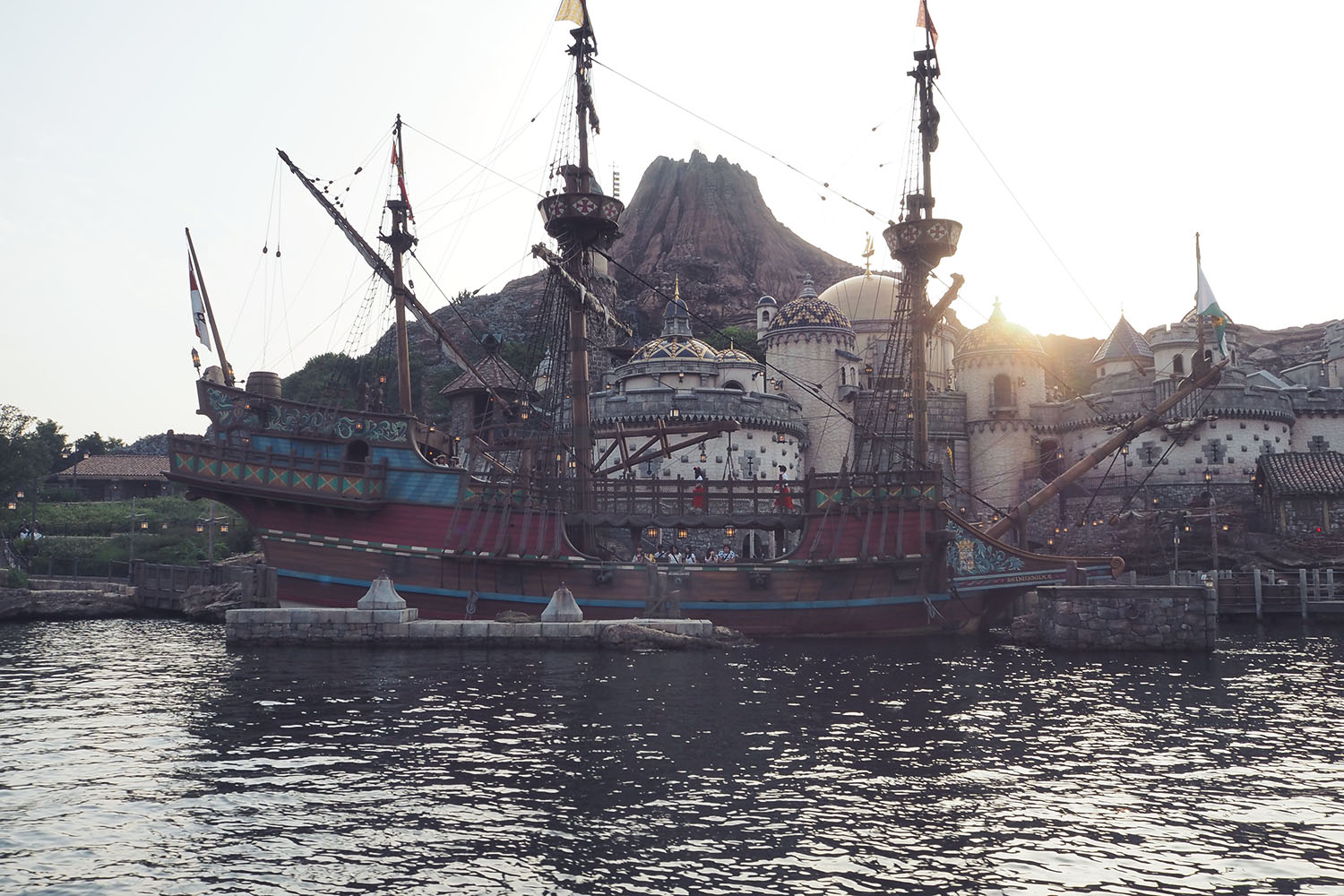 To end our day, Derek and I got on the DisneySea Transit Steamer Line. We got on at Mediterranean Harbour and got off at the Lost River Delta. The ride takes about 7 minutes, with 49 available seats for each boat. The views are scenic and you pass by a lot of the attractions. Quite a good gimmick for young children if you ask me but let's also be real, adults love it too. Especially if you're too lazy to walk from one end of the park to another. HAHA!
Be sure to head back to "Toy Story Mania" at night for the lights. So pretty!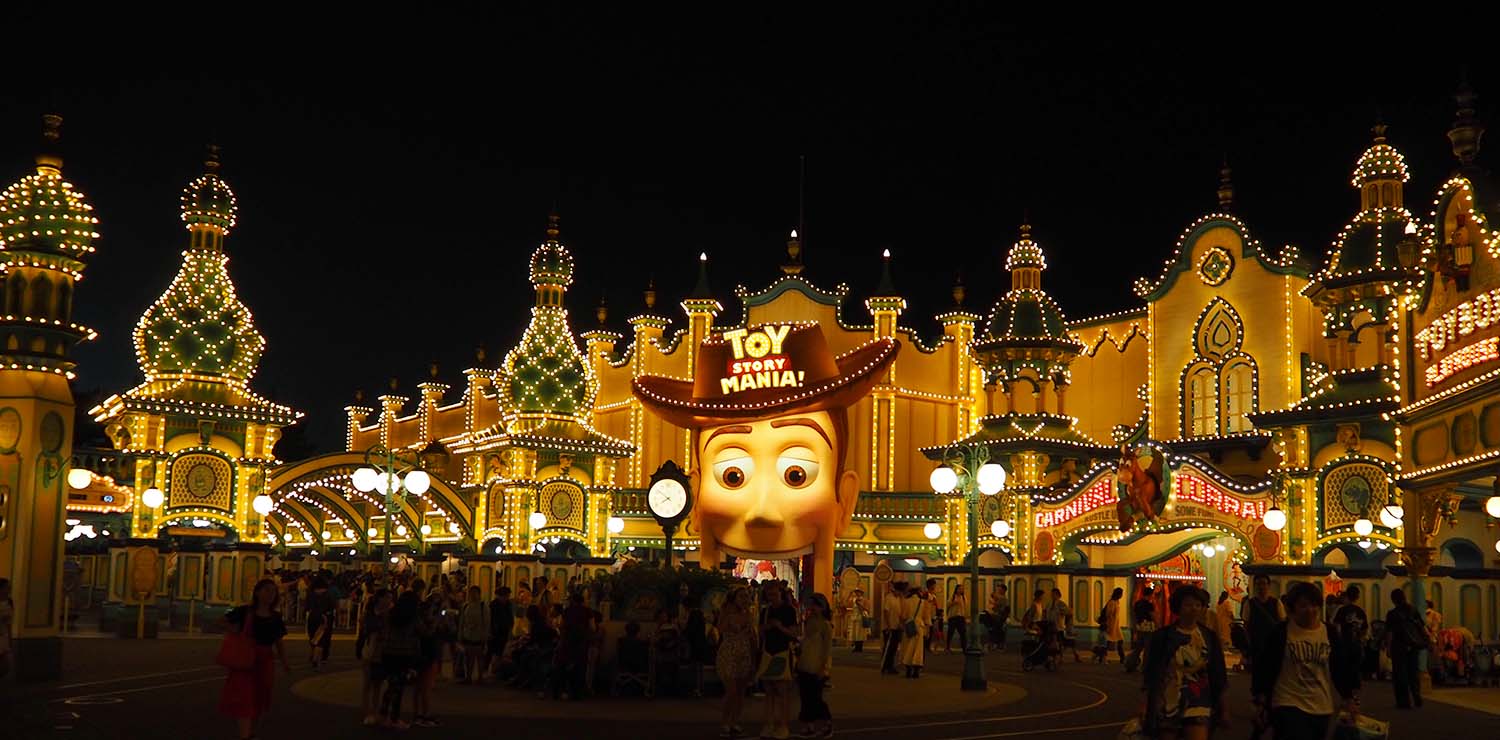 Of course, it was impossible to cram all of my pictures from DisneySea into one post. Also, I didn't manage to go on "Journey to the Center of the Earth" because it was closed for maintenance work, which was such a bummer. At least we got to go on "20 000 Leagues Under the Sea". That pretty cool albeit the former would've been much better. That said, the highlight of my day was the "Fantasmic" show at Mediterranean Harbour. It's one of the last shows of the day in the park, and one that you do not want to miss! I'm a sucker for anything Disney as long as it's magical. This show made me tear because I was so happy. The last time I teared up over anything Disney was the Lion King musical at Lyceum Theatre (lol). Unfortunately for us though, there were no fireworks that night due to strong winds. But hey, I ain't complaining. Disney is still magical nonetheless.
Word of caution, be prepared to give them all your money because the merchandise is to die for. Really. You think I'm kidding but Japanese people know how to market theme park souvenirs. I never thought I needed a Pooh Tomica until I got to DisneySea. True story.
With that said, I shall end this post with my Tokyo DisneySea highlights video. Stay till the end for the magical, magical snippets from "Fantasmic"!