Everyone loves a good lobster roll – or at least I think so. If you've never heard of Luke's Lobster, well today is your lucky day! Luke's Lobster is an American establishment that was founded by Luke Holden and his father, which started in East Village, New York. The lobsters are sourced from traceable and sustainable fisheries, boasting some of the freshest seafood in the market. Japan is the only country outside of America that has the franchise at the moment. Anyway, Luke's  has been on my foodie list for quite a while now but I only managed to try it out during my last trip to Tokyo in June. And like all writers, I want to share my experience with you guys because you know, sharing is caring!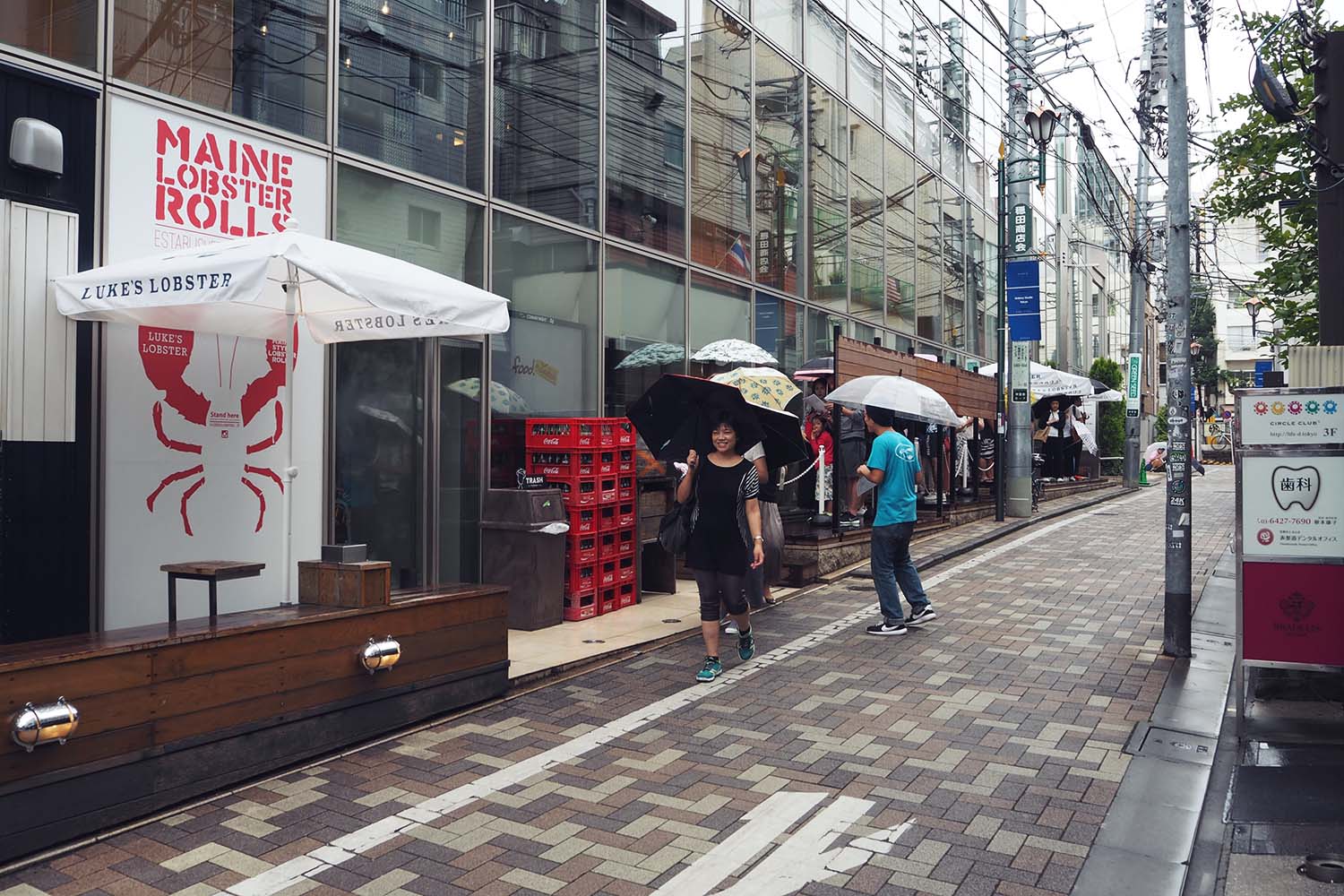 My first tip would be to arrive at Luke's just before their opening time. The lines form very quickly and can get very long. So long that you'd be waiting from around the corner. As for me, I did the smart thing and made sure that I got there right at 11am. There already was a line but still short enough for me to not give up. If you know me well, I generally don't like standing in line for food unless it's absolutely necessary. The quality of the food has to justify my waiting. You know how everyone was lining up for cheese tarts just a few months ago? I was not one of them because ehh. Also on a side note, Malaysia does not have BAKE which is the cheese tart that is worth your time lining up for; which I accidentally ate in 2013 during my first trip to Japan without realising. Good times. HAHA!
Luke's Lobster, by the way, is a street vendor. It's not a restaurant or a cafe. There is a small outdoor sitting area but that's about it. On the day that I visited Luke's, it was raining but since it was still early, I could stand under the umbrellas they have at the sitting area. The seats were soaked, of course. But I was just happy to not have to hold my umbrella while struggling to eat a lobster roll. If you need to sit down and eat, I'm afraid that this might not be possible because it gets very crowded – or in my case, wet. So don't be disappointed about not having a comfortable dining experience. I'm giving you a heads up and you can thank me later. You're welcome.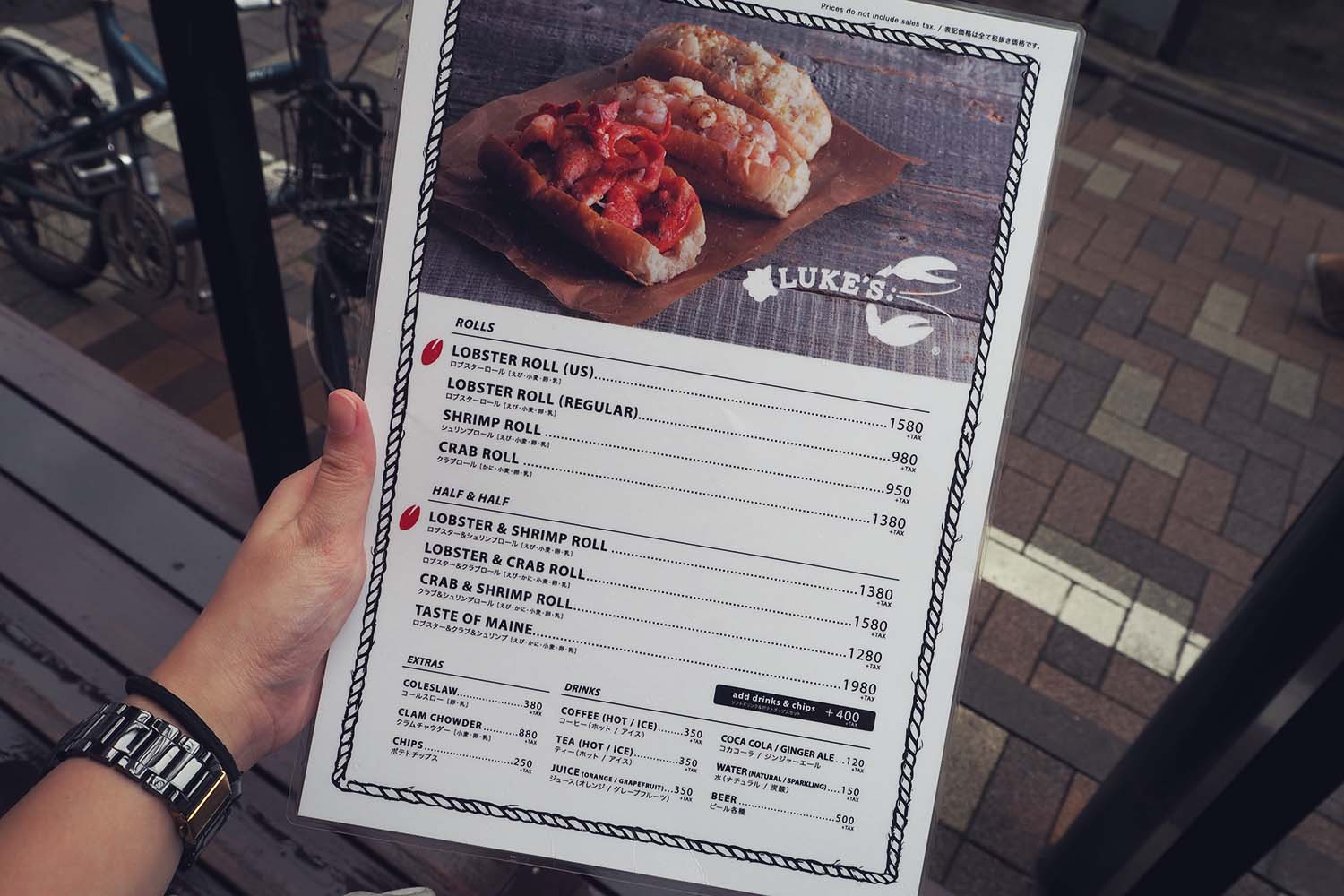 Luke's has a system. The menu gets passed down from the front of the line to the back. You have ample time to make your decision and once you're done, just hand over the menu to your buddy behind. The menu is simple but has a solid list of offerings. If you don't fancy lobster, don't fret. There's also shrimp and crab rolls along with other sides. At the front of the line, there will be an employee that will control the flow at the cashier, where you will place your order and receive a buzzer. A pretty simple system that keeps everything nice and organised. So Japanese!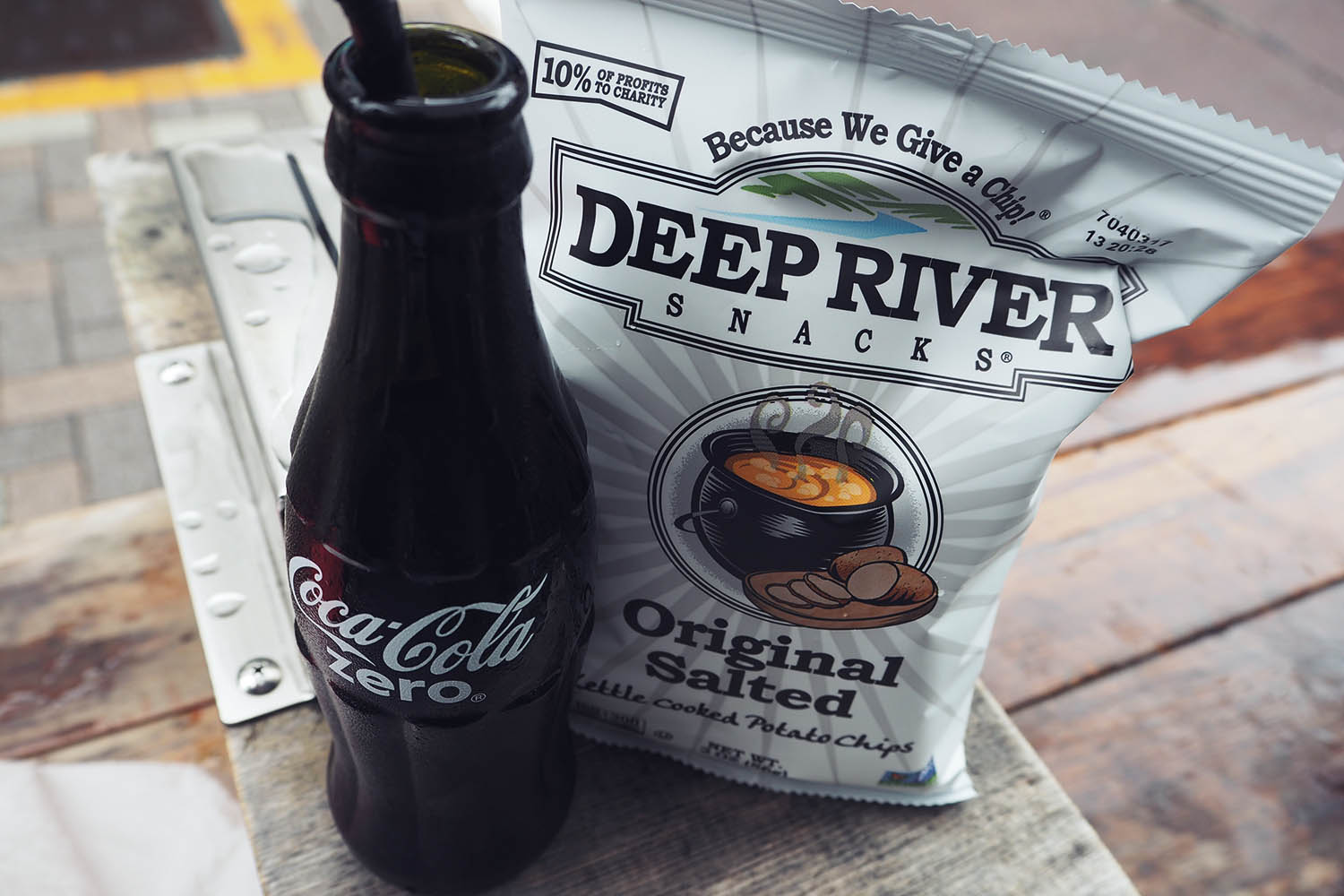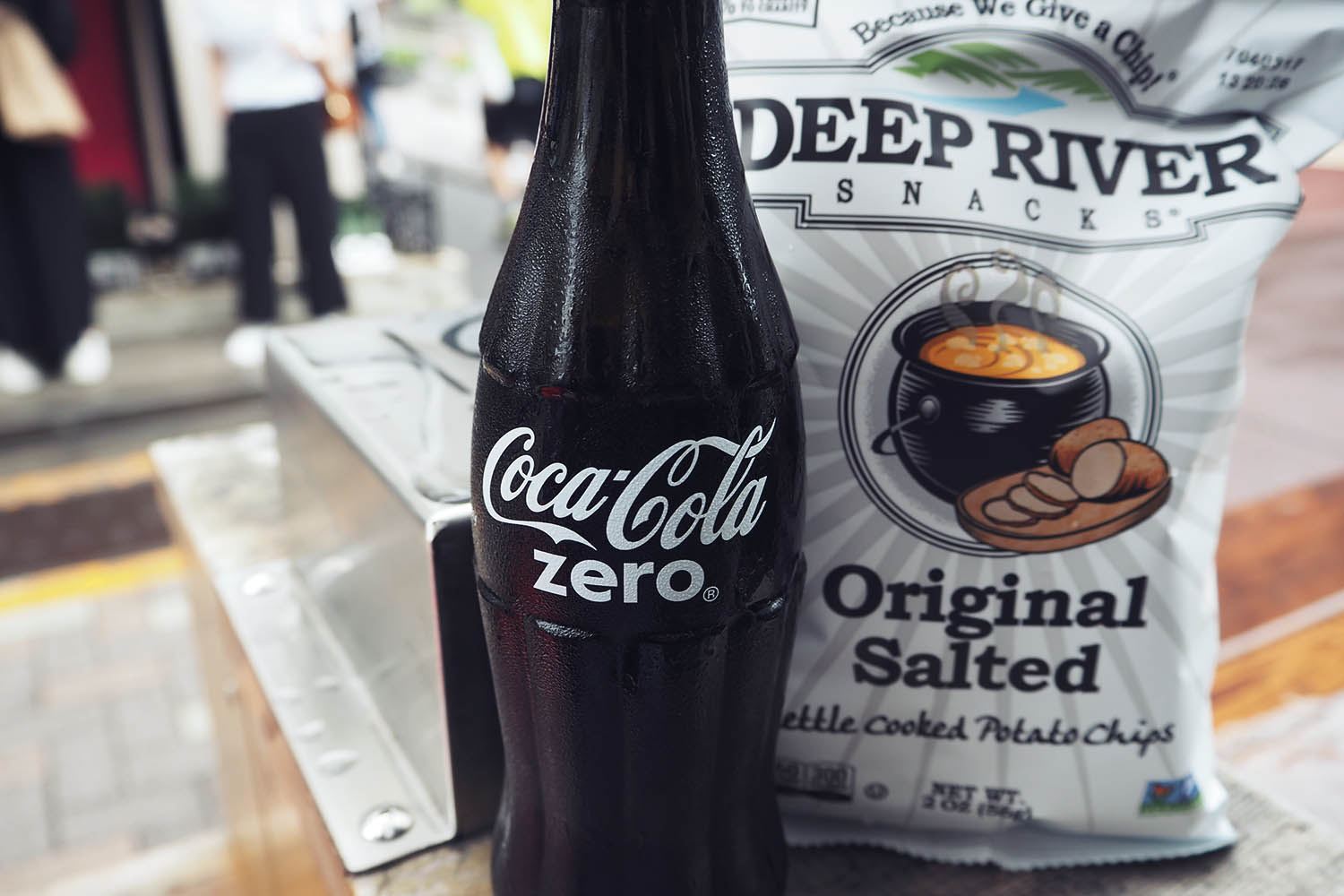 You can have the lobster roll on its own or add ¥400 for a drink and a bag of crisps. Nothing fancy but for some reason, the Diet Coke tasted really good even though I don't like Coke. Maybe it's just Japan. Everything in Japan is awesome. HAHA! Anyway, I think Kettle definitely has better quality crisps but we're not here for snacks so… who really cares anyway? Moving on!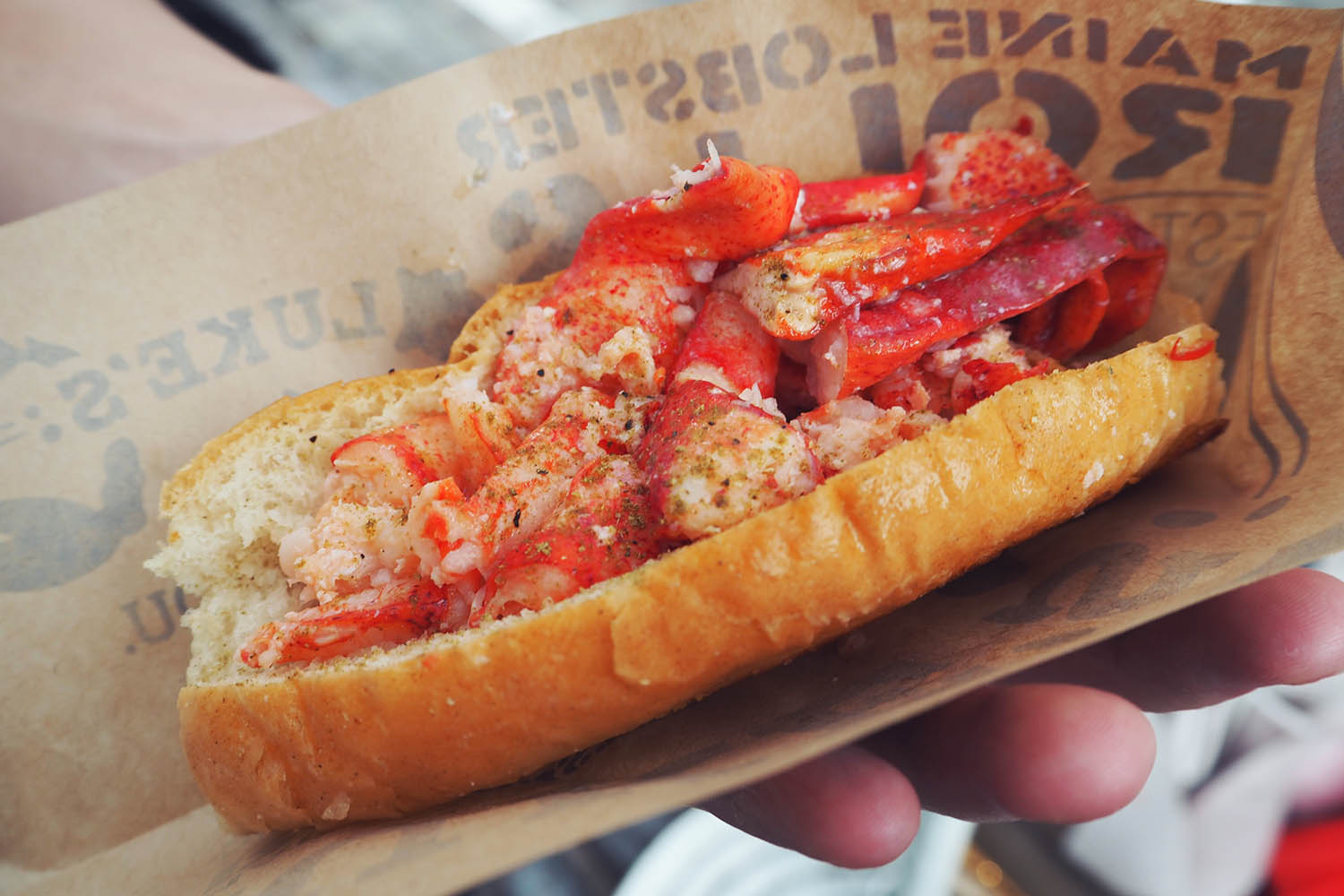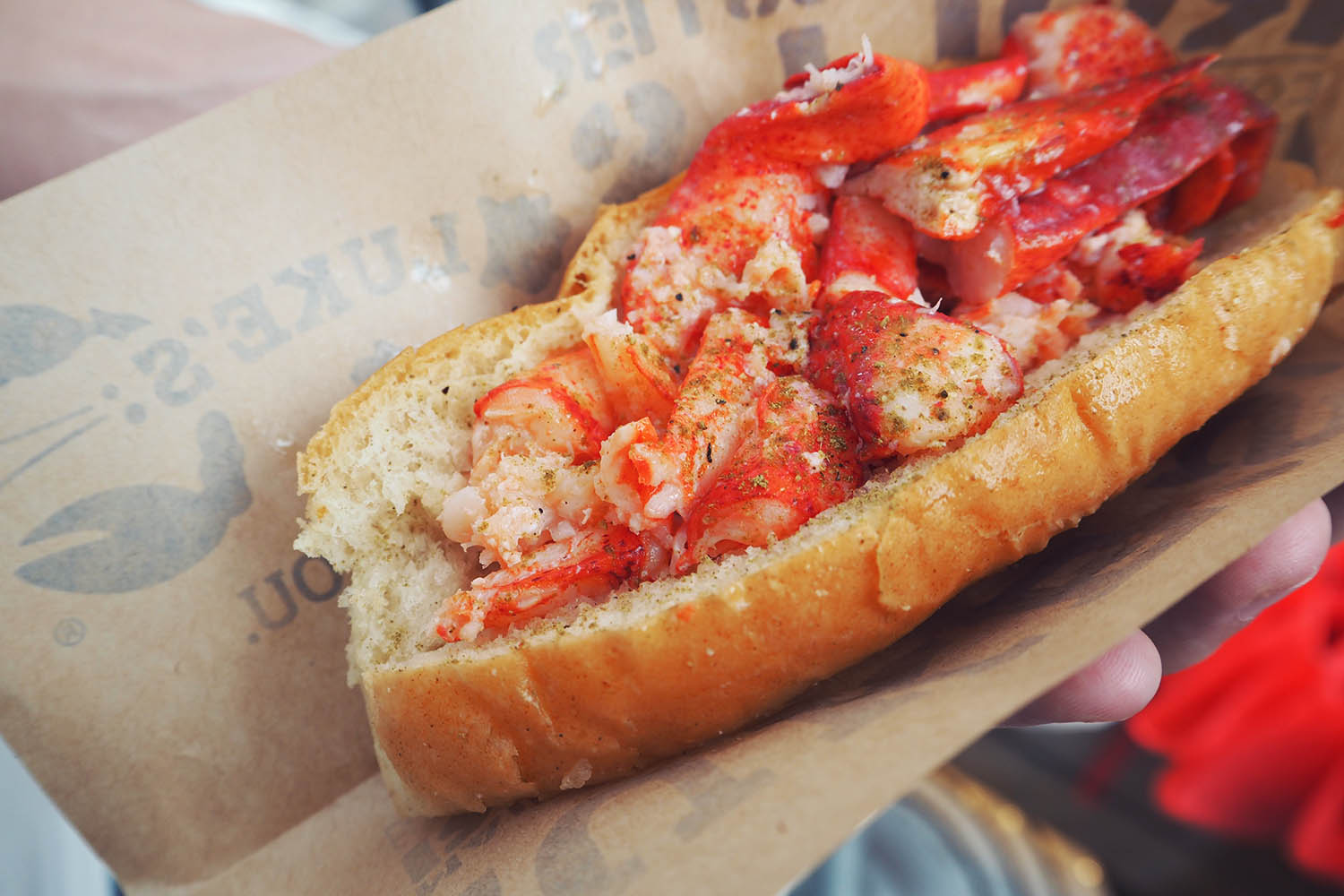 The famous lobster rolls at Luke's are served Maine-style – a quarter pound of seafood served chilled atop a buttered, griddled New England split-top bun with a swipe of mayo, a dash of lemon butter and a sprinkle of their Secret Seasoning. While it seems that the lobster rolls are small, roughly the size of a hotdog bun, the lobsters were definitely very fresh and had a good bite. The combination of warm toasted bread with chilled lobsters is perfect for warm summers. In my opinion, this is a place that is bang for your buck because the lobster chunks were huge. Eating something like this in Malaysia would set you back quite a bit. That said, this is not a place for people who are used to their lobsters being doused in creamy mayonnaise. The flavours are simple and clean, to a point that you can taste the sweetness of the lobsters. I like both styles, although I have to say, I prefer the latter but that could be because my palette is spoiled by Smack Lobster in London.
If you love fresh and unpretentious seafood, Luke's Lobster is the place for you.
—
Luke's Lobster
6-7-1 Jingumaee, Shibuya-ku, Tokyo
(10 – 15 min walk from Harajuku station, Omotesando exit)
Opening Hours: 11am – 8pm
Tel: +81 03 5778 3747
Website