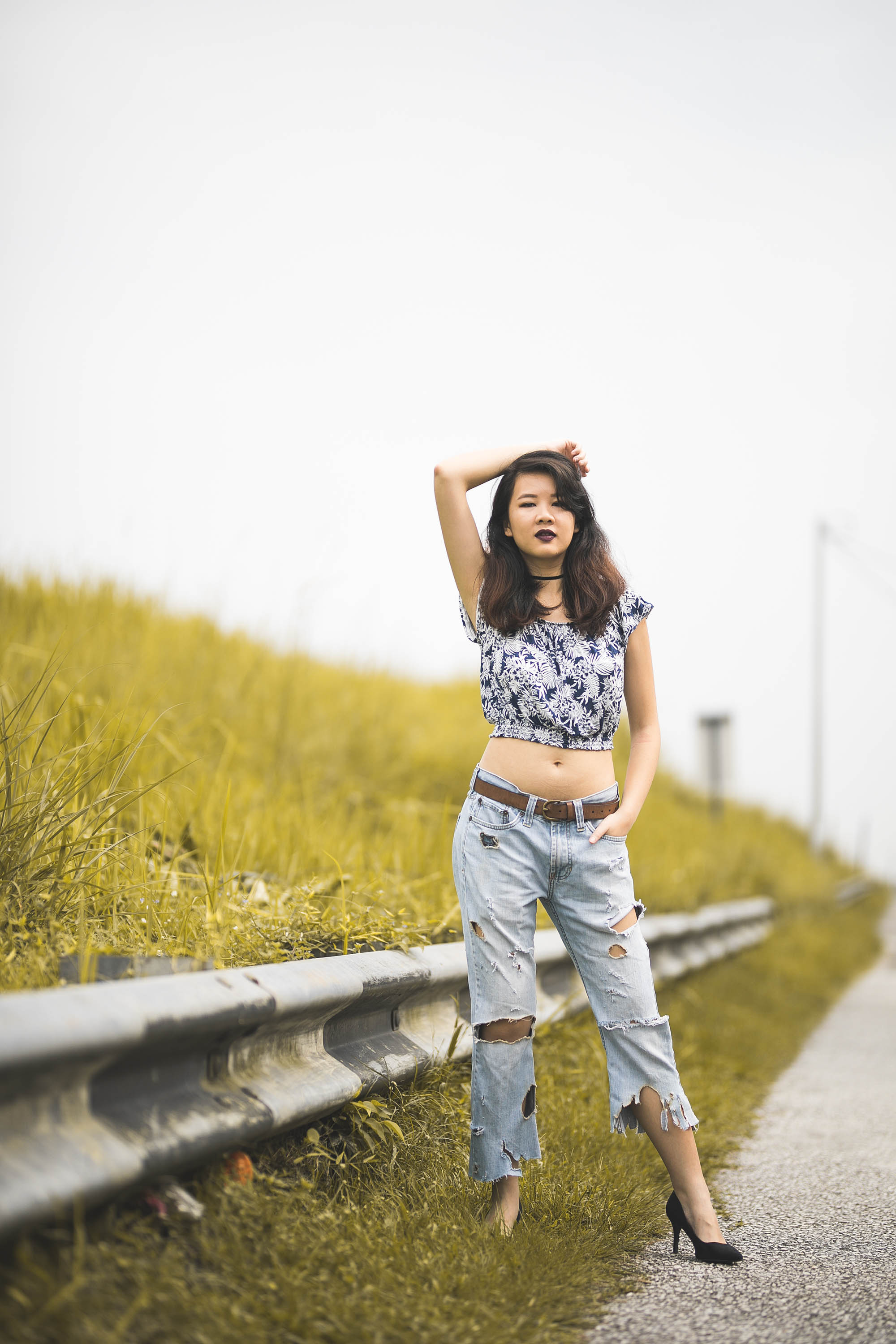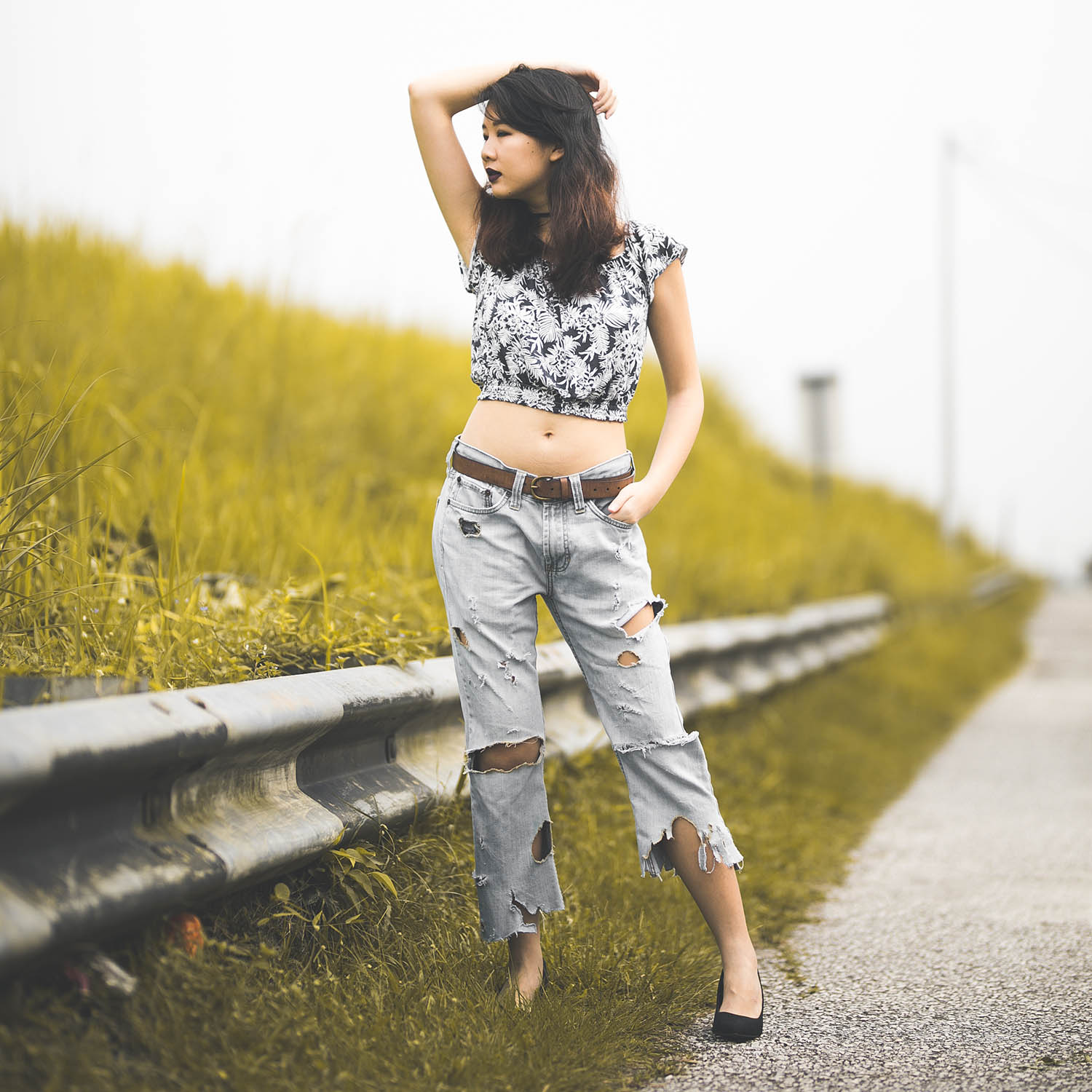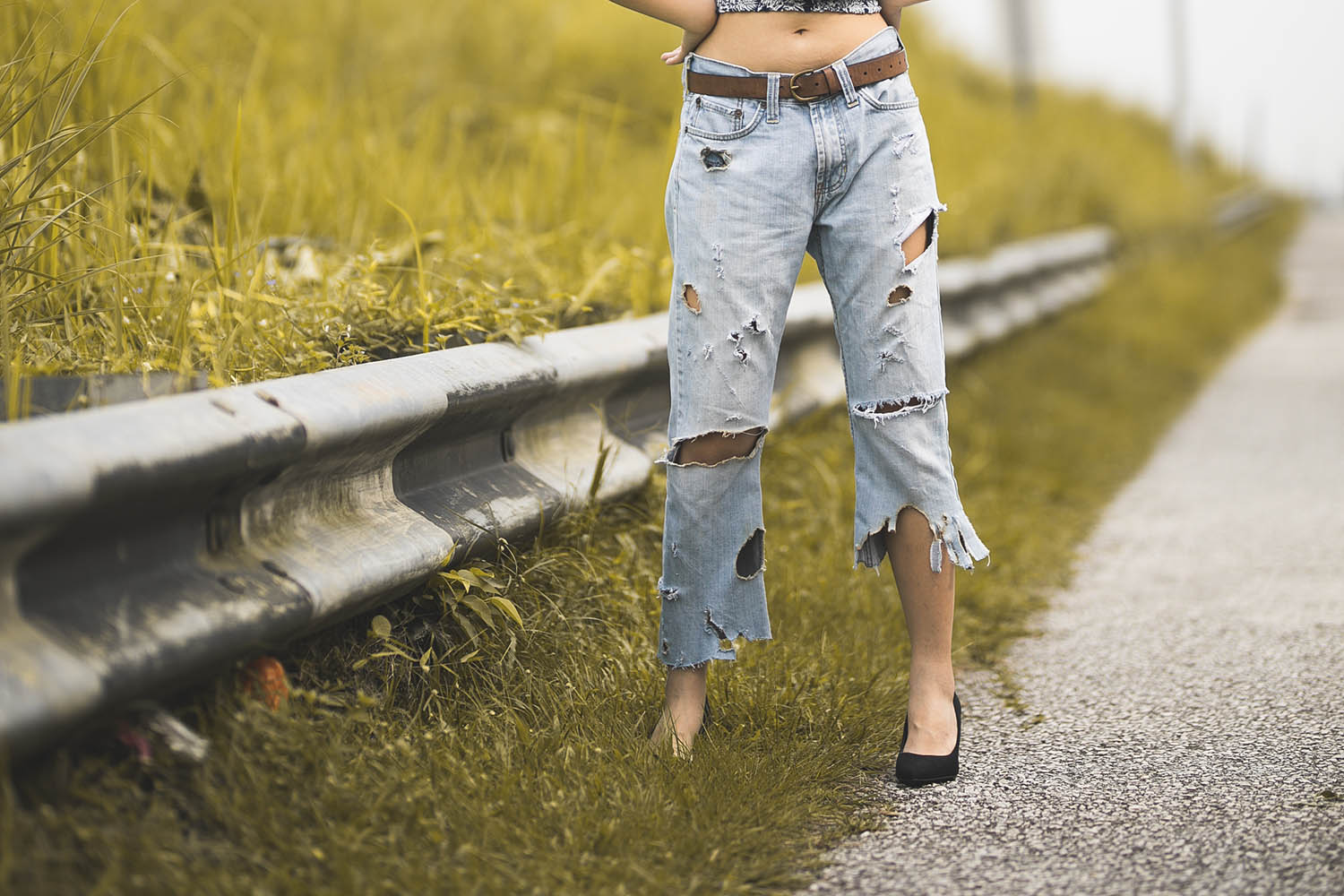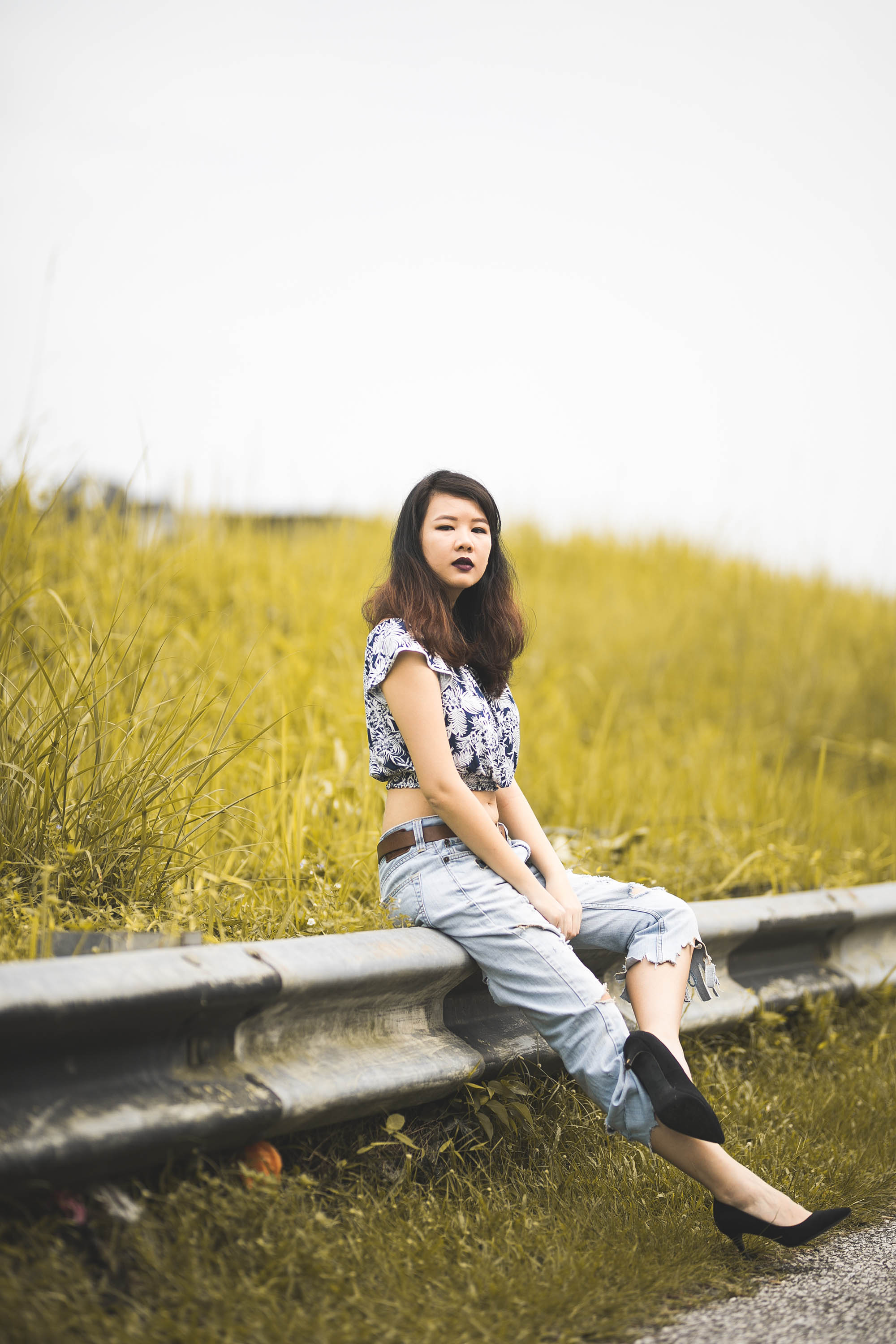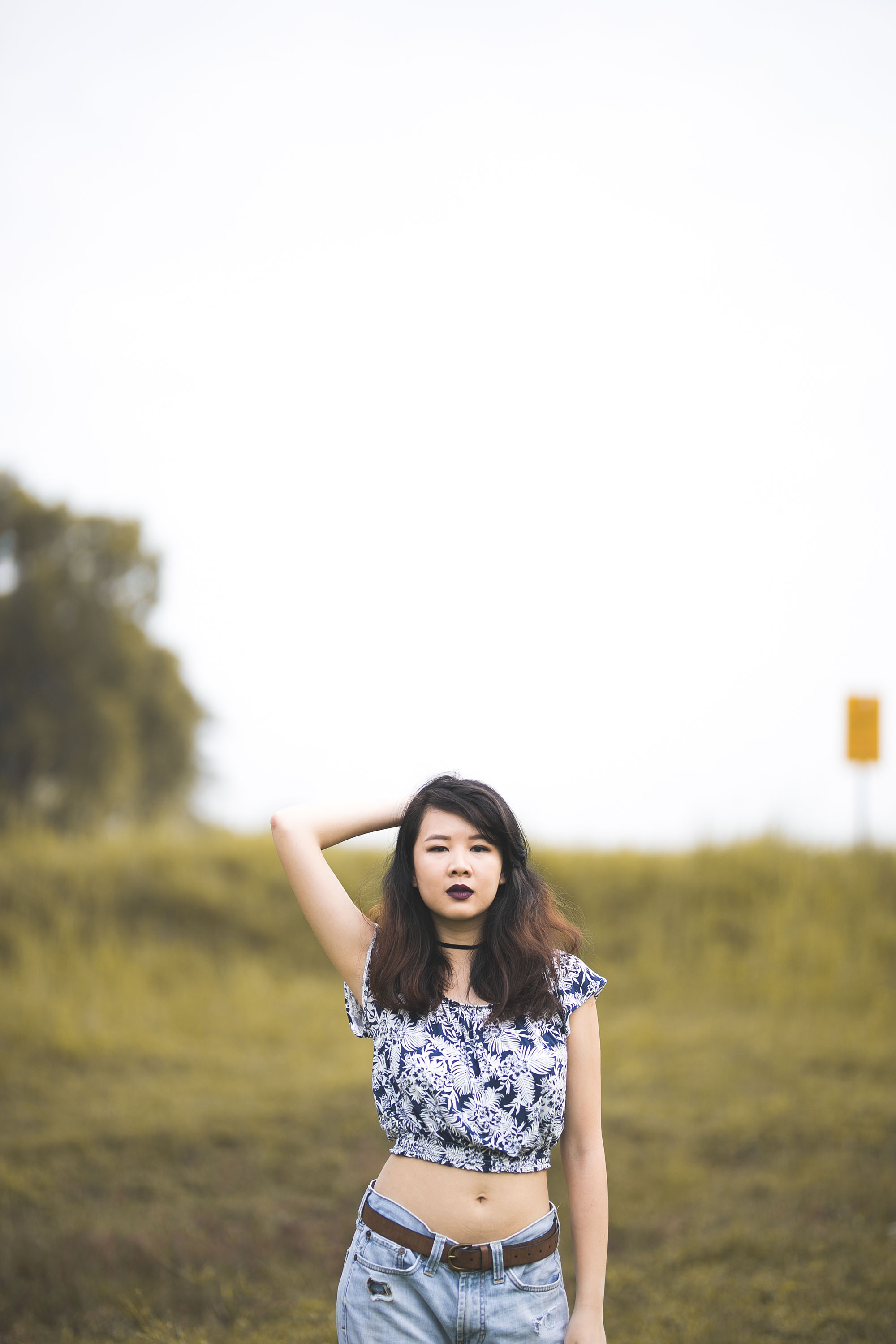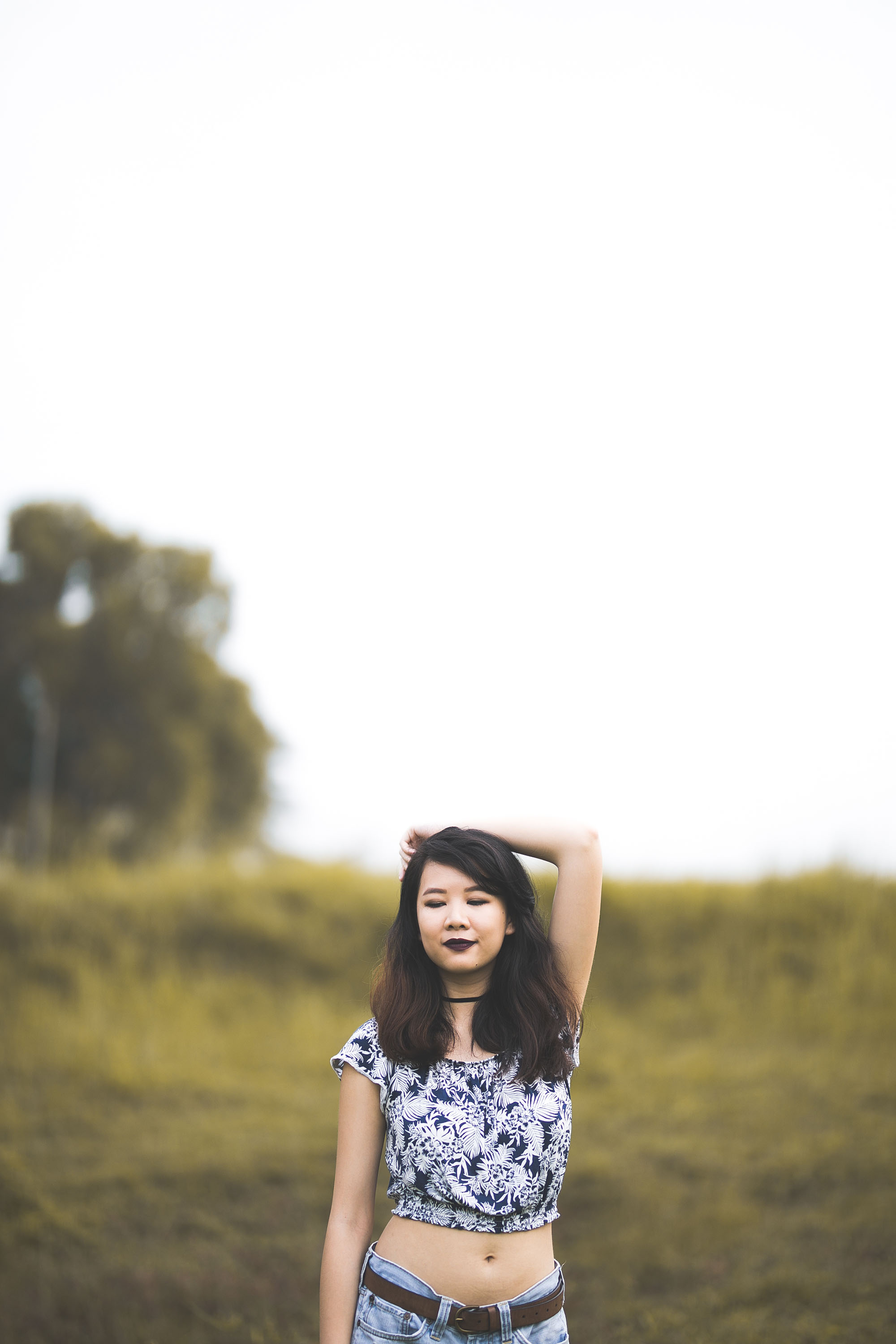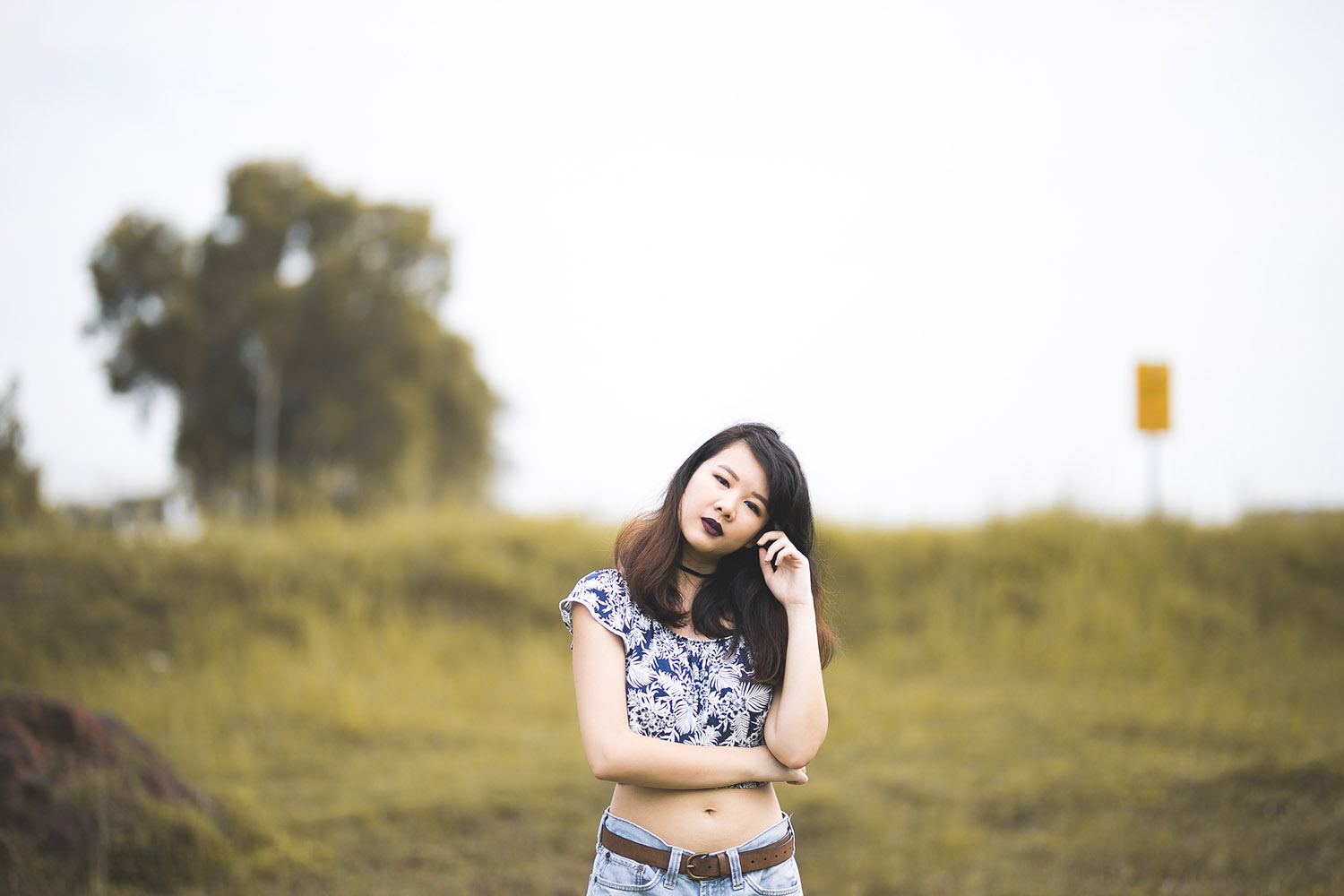 Black Choker – H&M
Floral Crop Top – H&M
Ripped Jeans – Carlos' DIY
Leather Belt – Bershka
Heels – New Look
Fashion is infectious – like how I became obsessed with these jeans when I first saw them. Funny thing is, someone actually said that my jeans needed some "serious saving". Whatever that meant. But it's okay, overly ripped jeans is not everyone's cup of tea. To be honest, I feel very special because this pair of jeans are one-of-a-kind, that cannot be bought because it is the only pair in the world. They were actually graciously given to me by my friend Carlos, who decided to rip and make holes in a perfectly good pair of jeans for our church's Alpha Weekend Away. When I first saw them, I knew that I wanted to style them up. So I asked Carlos if I could have it since he no longer had a use for it, and he said yes!
I love this look because it's so experimental and out of the box. Think about it, would you wear a pair of jeans that looked like it went through a shredder and came back alive? Actually, I wouldn't but I did anyway. If I have to be honest, the whole look does not exactly scream that I made an effort but I decided that if I had styled it more, the jeans would have been overshadowed by something else. I like to have the jeans as my statement piece – although I'm not sure if I will wear it out again anytime soon. I already receive enough stares for my personality.
The floral crop top goes well with the ripped jeans, as it gives the whole look a feminine touch. But it left my neckline slightly bare, so I compensated with a simple black choker that I bought in H&M. The jeans are actually men's jeans (well, duh) and since they were slightly loose, I used a belt to tighten the waistline and realised that it could be worn high-waisted while showing off my midriff. Not that I have any abs to boast about (HAHA). Finishing off with my go-to heels from New Look, of which the soles have died no thanks to the tar road that I was walking on.
This was a really fun shoot with Jeremy since I learned a few more variations of "where to put my hands". Every time I go for a shoot with Jeremy, I'll be asking him what to do with my hands. This was good progress, I think. Here's to many more experimental styling projects and wearing whacky things without caring about what anyone thinks.
—
Special thanks: Carlos Lopez (@los_life)
Photography by: Jeremy Choy (@bboyrice)