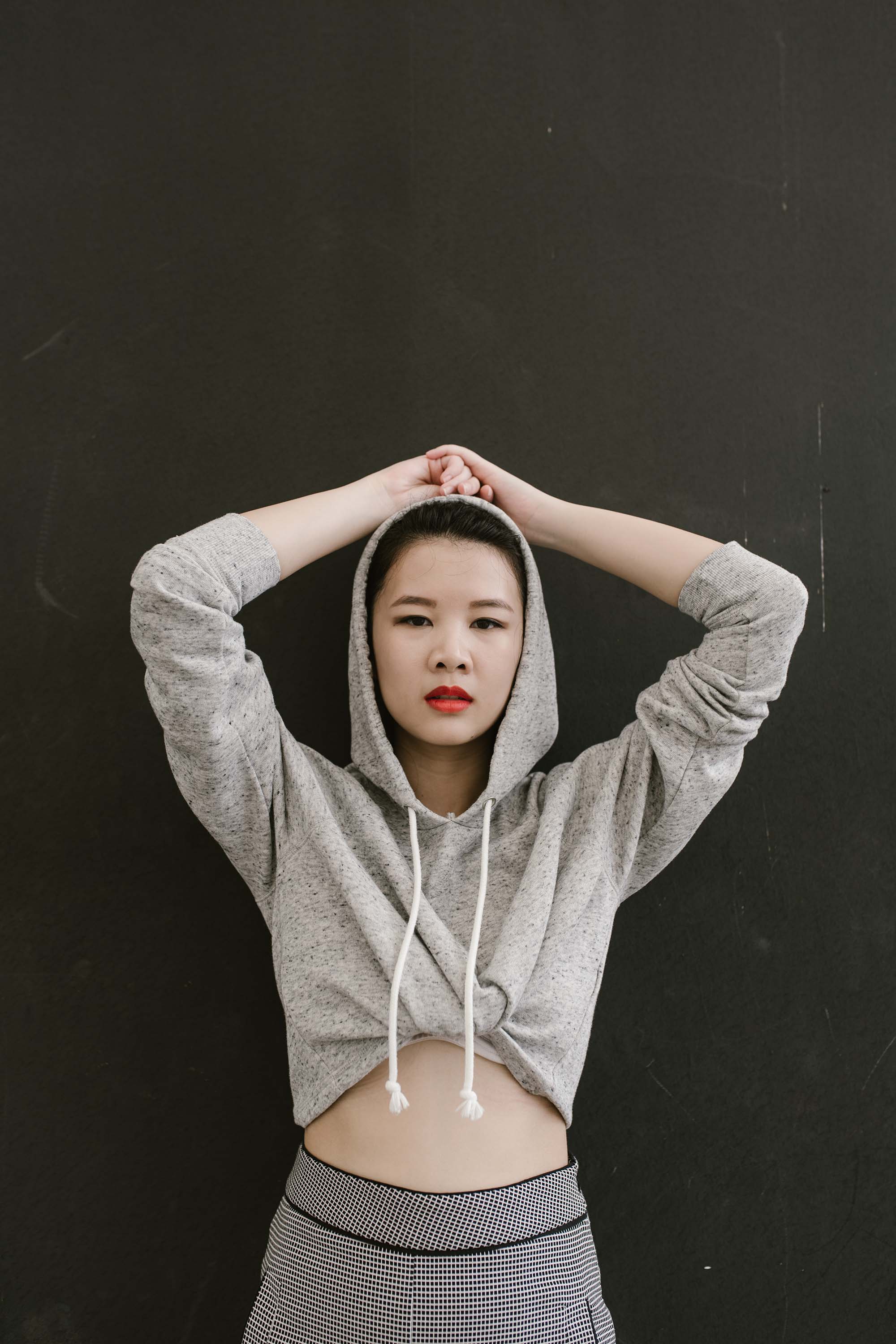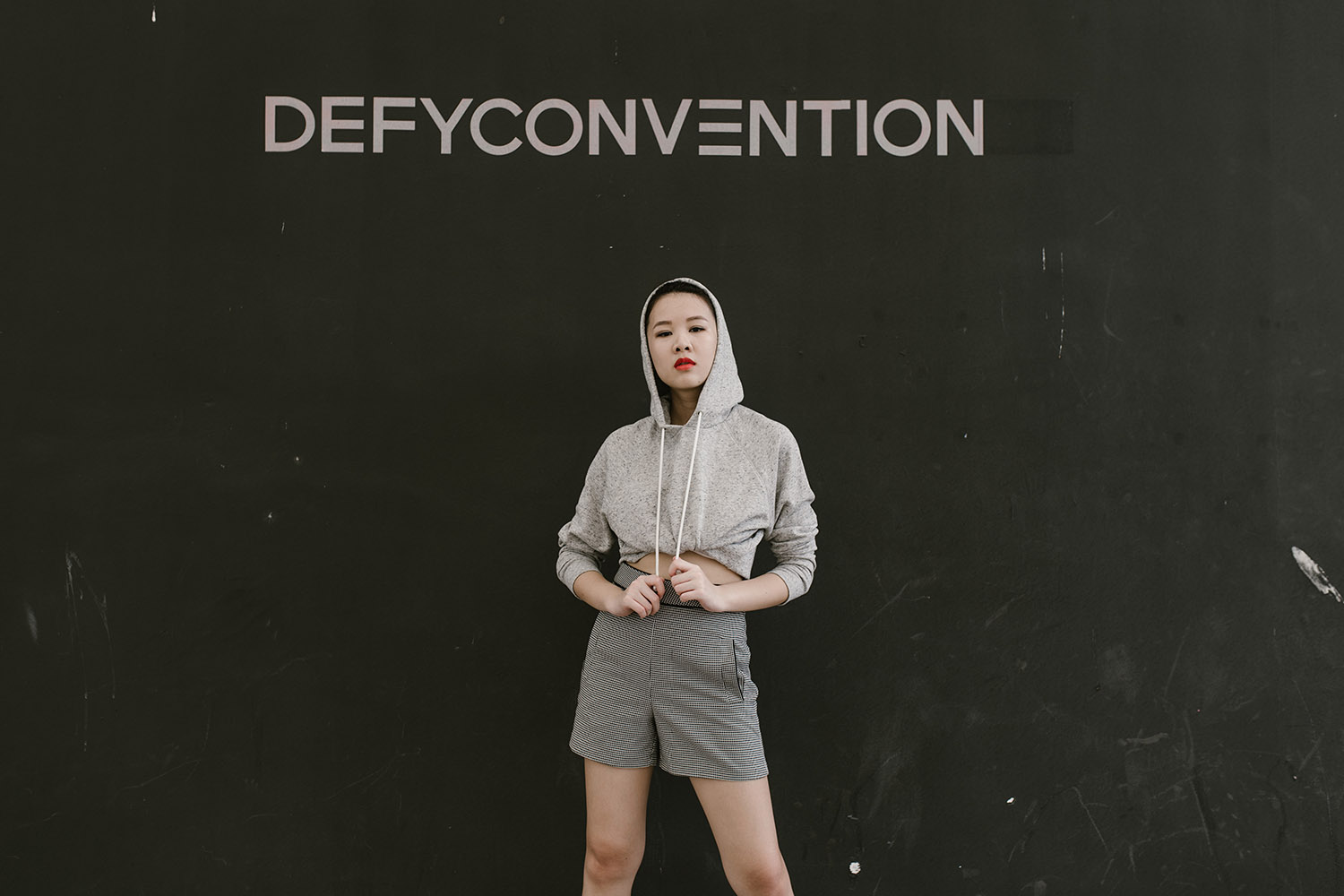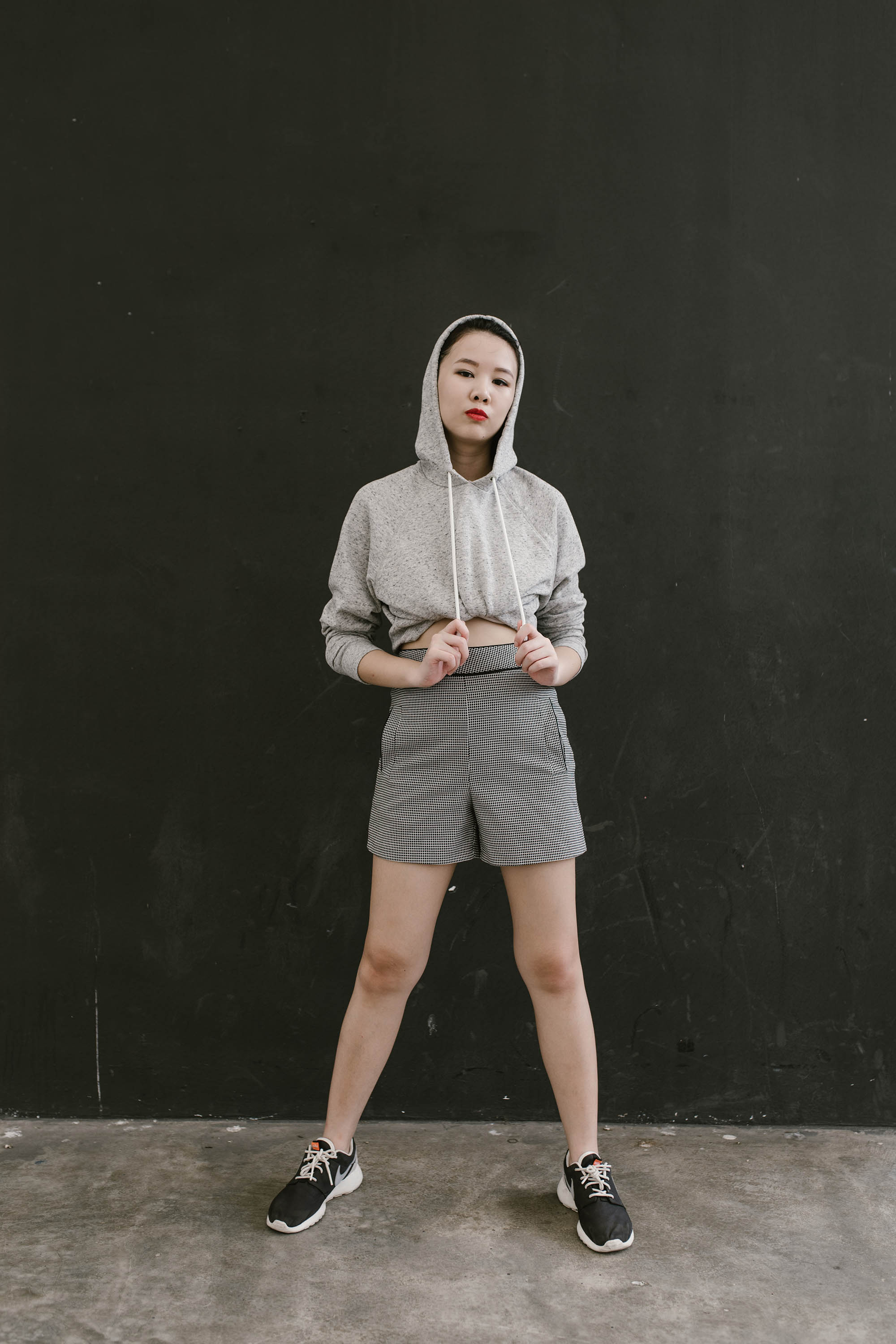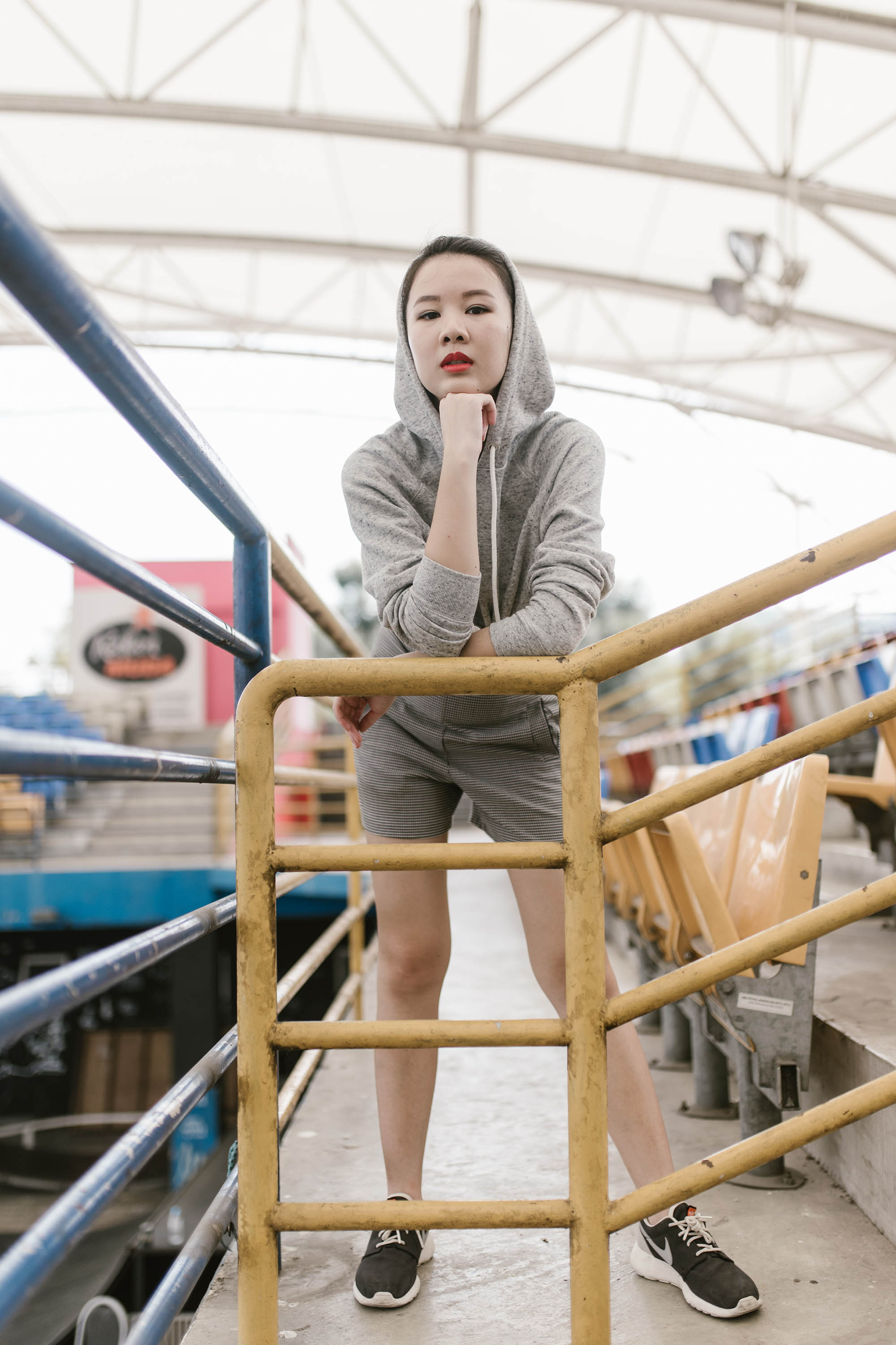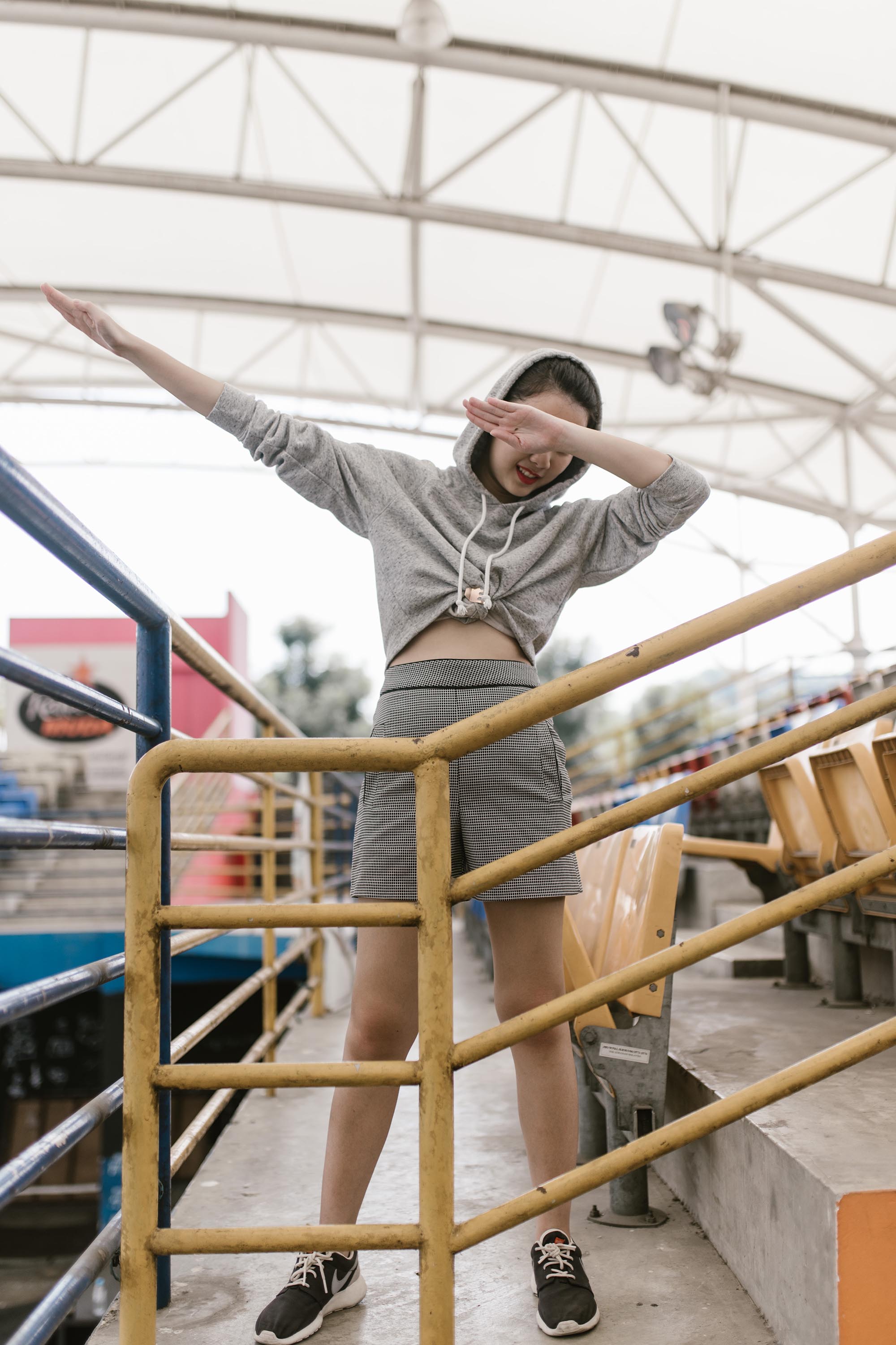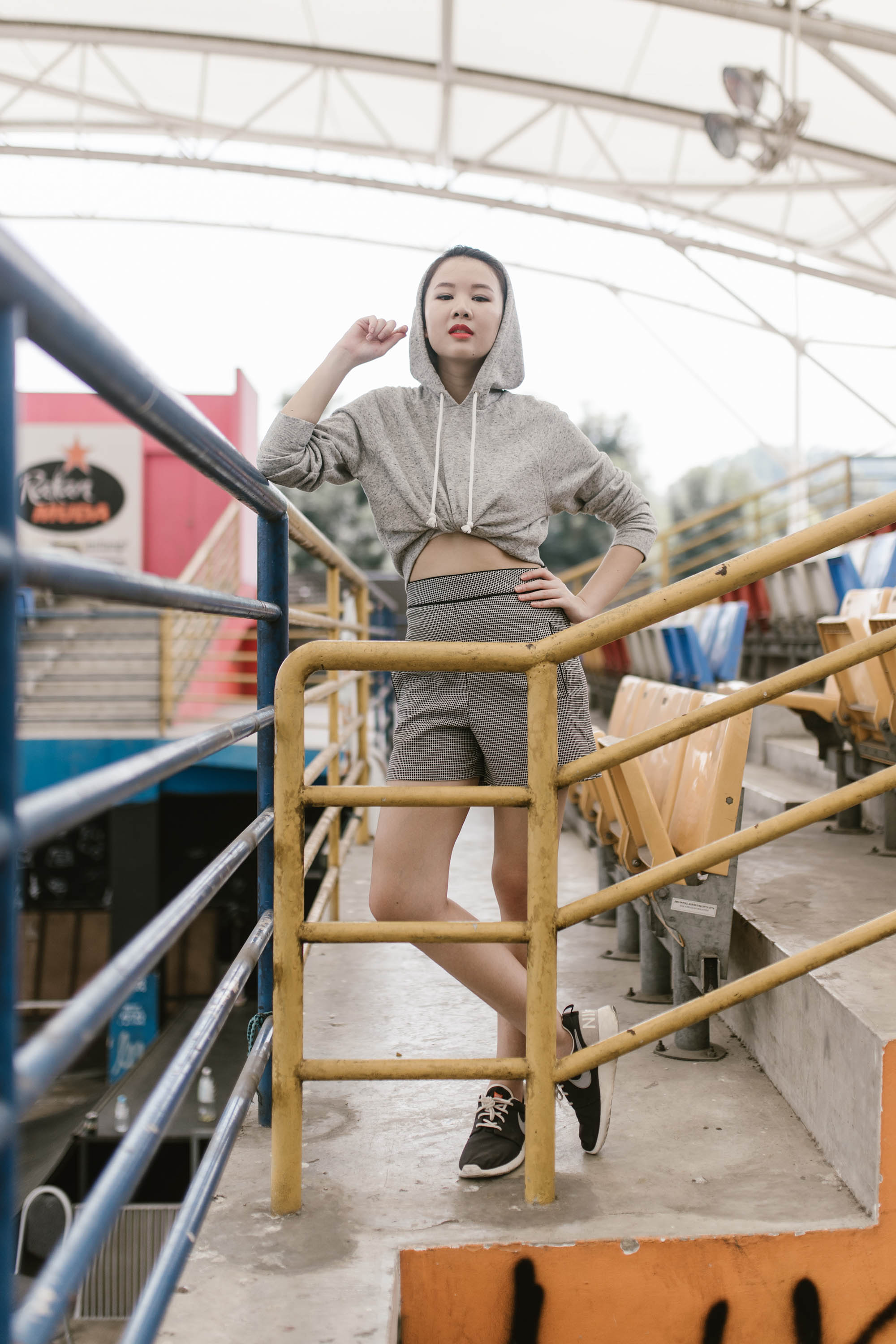 Cropped Hoodie – H&M
High-waisted Checked Shorts – Zara
Shoes – Nike Roshe One Retro
Lipstick (Capricious) – 3CE by Stylenanda
If you had left it to me to style this look the way it turned out, I would have just told you "No freaking way" because I won't be able to pull it off. But lo and behold, with a bit of push from my style guru, Momma Sae, here I am, hair stuffed under a hoodie and showing quite a bit of skin. As Husaini and I were wondering around to shoot, we found this "Defy Convention" wall by chance. Need I say more?
Since beginning this journey in fashion, I have been tried and tested in more ways than one, often having to push myself to be brave and bold. It really takes a lot of guts, in my opinion, to put yourself out there and do what you're supposed to do despite receiving stares from every direction. After slightly over a year of doing this, I am slowly learning to feel comfortable in my own skin when I'm modelling for my lookbooks.
I decided to name this ensemble "Tough Cookie" for several reasons. First, it's inspired by life because you often get knocked down and punched in the face but you pick yourself back up and stand tall. It's a fighter's spirit. Secondly, it relates to the random wall that we found. I think it is so easy to conform to things around you, especially when it comes to being different from what society deems as "normal".  It takes a bit of grit for a person to "defy convention" so in that sense, we build character and confidence. Thirdly, it's a message of being fearless and taking everything in your stride. That's what I love about this look.
The look is, in reality, very simple and safe but the styling is taken up a notch.The front of the cropped hoodie is tied up and folded into the top. Something that Sae cleverly thought of. Sae also told me to pull my hair back, tie it up and hide it under my hoodie for more emphasis on my expressions. And then she paired it with my high-waisted black and white checkered shorts from Zara. Honestly, it's my favourite high-waisted shorts because I can style it with anything. Lastly, Sae finished off the look with my good ol' Nike Roshe. If you did not notice it already, everything was black, white and grey – monochrome, please!
One of the more unique shoots I've done so far because of the theme and direction given to me by Sae with styling and Husaini with poses. As Husaini directed me during the shoot, he told me to dab even though I can't dab because I was just being silly old me, fooling around. What's new. But it worked!
—
Location: Mont Kiara Skate Park
Styling by: Saerah Ridzuan
Photography by: Husaini Mustapha