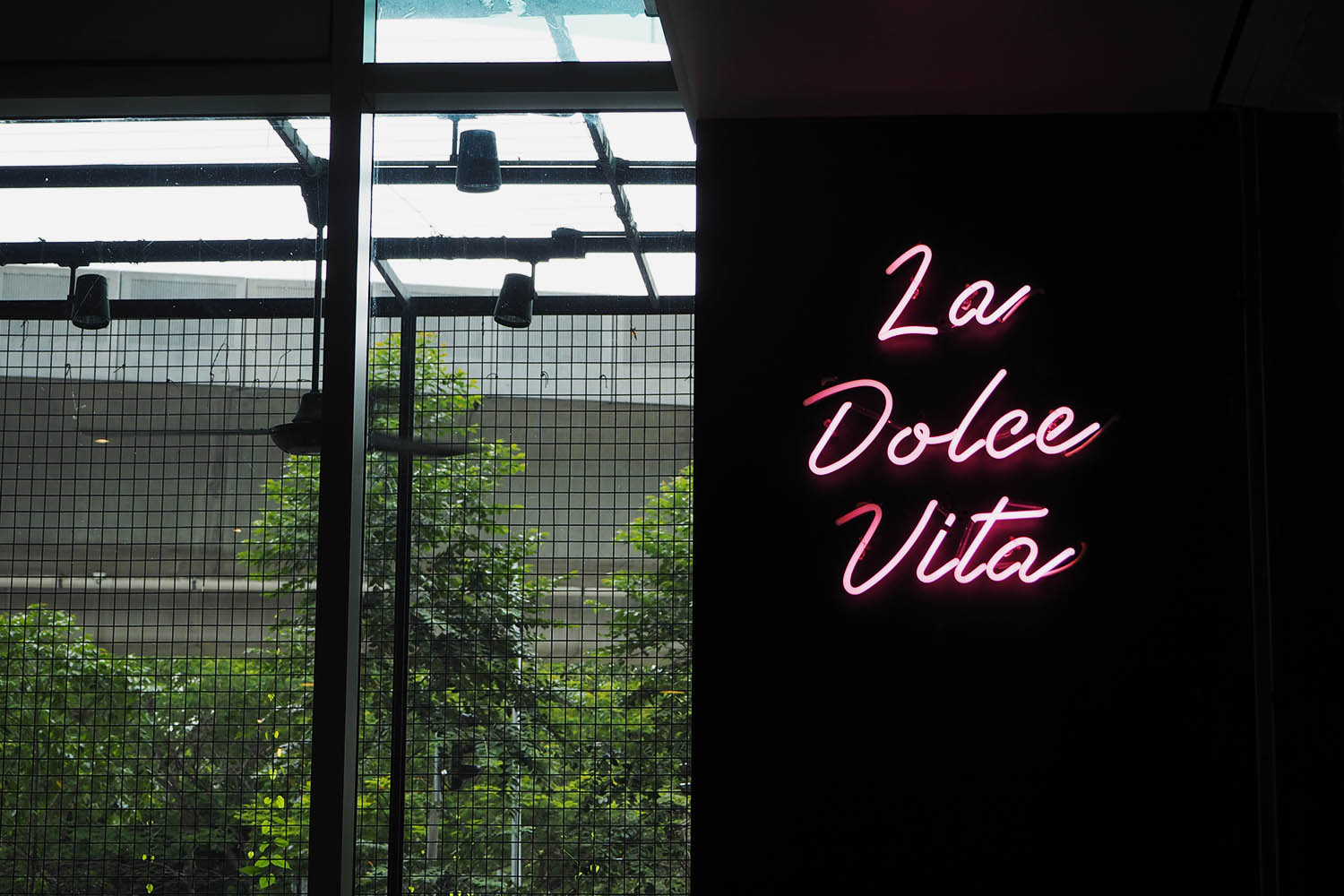 In true Denise style, I took pictures of all the food and forgot about the ambience. So to compensate for my lack of artsy fartsy shots of the café here is a neon light design I found at Naj & Belle written in Italian (lol).
I'm going to be honest and say that café food is not exactly my favourite – especially those from Malaysia because I feel that more often than not, my scrambled eggs are overcooked and then they charge me a ridiculous amount of money for said scrambled eggs. I would rather make my own at home. If I had to pick a brunch place though, my favourite go to is Tamper Coffee Sellers Wheel in Sheffield. A little industrial Kiwi-style café on Arundel Street that I frequented during my time in university. The only reason I go there on most weekends with Sandra is for their amazing french toast with bacon-infused maple syrup. To die for, really.
Anyway, when I came back to Malaysia in 2015, I hardly found a need to go for brunch. The occasional trips would result in regret due to the poor quality of food and crazy high prices. However, I recently tried out Naj & Belle. It was a quick decision to meet up with my favourite FABSPY girls – Lynn, Saerah and Nicole – for brunch because it was an overdue catch up considering that we have all left to do greater things for more than half a year now. The suggestion came from Sae and let's be real everyone is lazy to drive on weekends, so I suppose the limit as far as the miles went was Subang Jaya.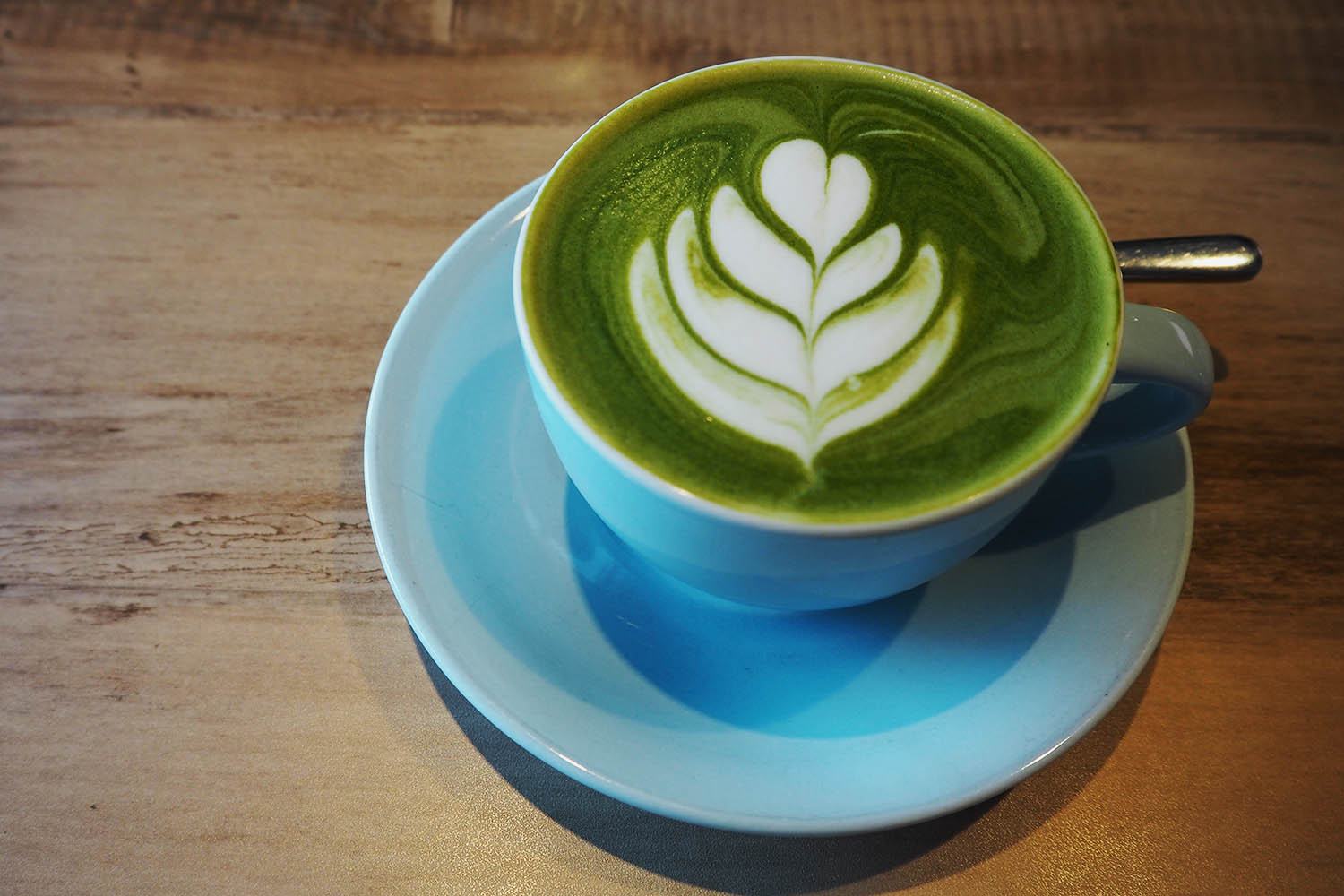 My tolerance for caffeine is as low as my tolerance for alcohol. I get headaches when I drink coffee – yeah, sucks to be me. Usually, I order tea, or if there is an option for a matcha latte, that is usually what I go for. The one at Naj & Belle has a strong matcha taste and a nice smoothness from the milk, making it a good cup of matcha latte. That said, I don't know why they had to repeat "green tea" after "matcha". It means the same thing really. Sorry, grammar nazi in the house.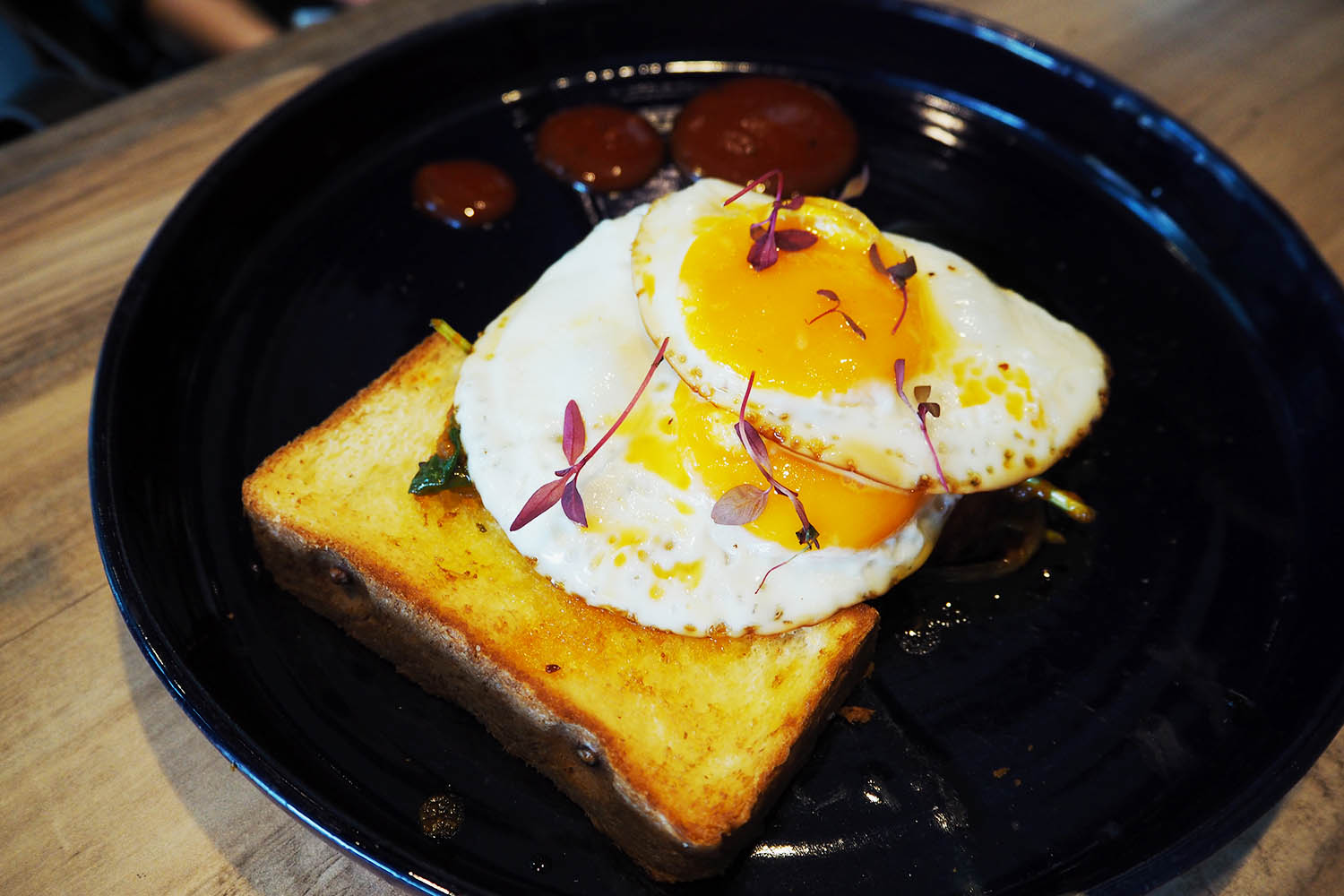 Sunny side eggs with beef bacon, Spanish-style new potatoes, wilted spinach and crispy onions. Sounds like a mouthful, but a delicious one! The eggs were cooked to perfection, with the yolk still gooey and oozing out like a little stream of goodness. Although I don't normally agree with the concept of "beef bacon", I will make an exception. Just this once!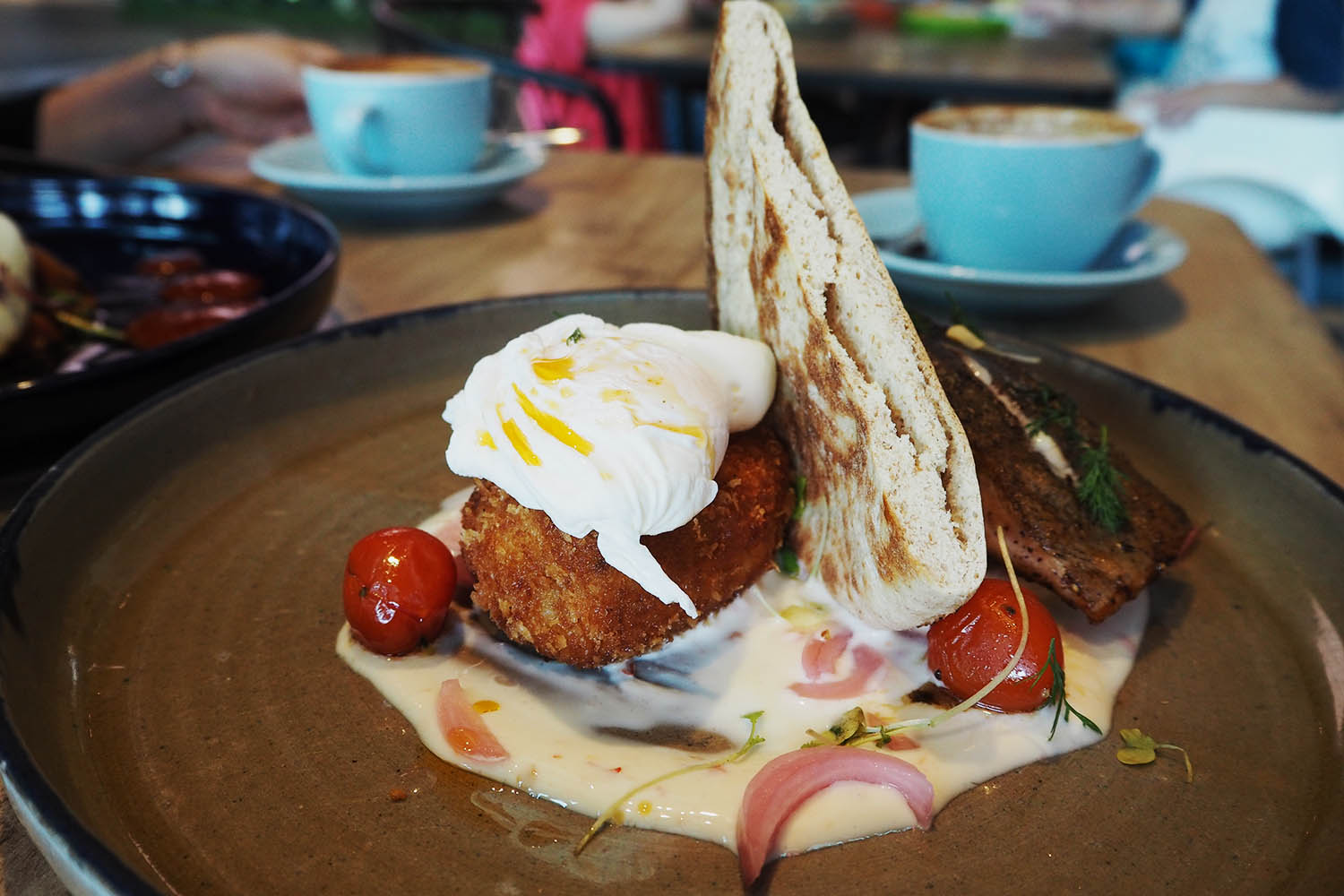 Poached eggs with sumac-rubbed pan-fried Atlantic salmon steak, chickpea cakes, roasted cherry tomatoes, chilli labneh, pickled onion and pita bread. Personally, I'm not a huge fan of salmon because I find the fishy taste to be quite unpleasant. According to Sae, the salmon was fresh and the skin crispy. I had a small bite of the chickpea cake which was quite good. So perhaps if you like something that involves seafood, this will be a nice dish to order.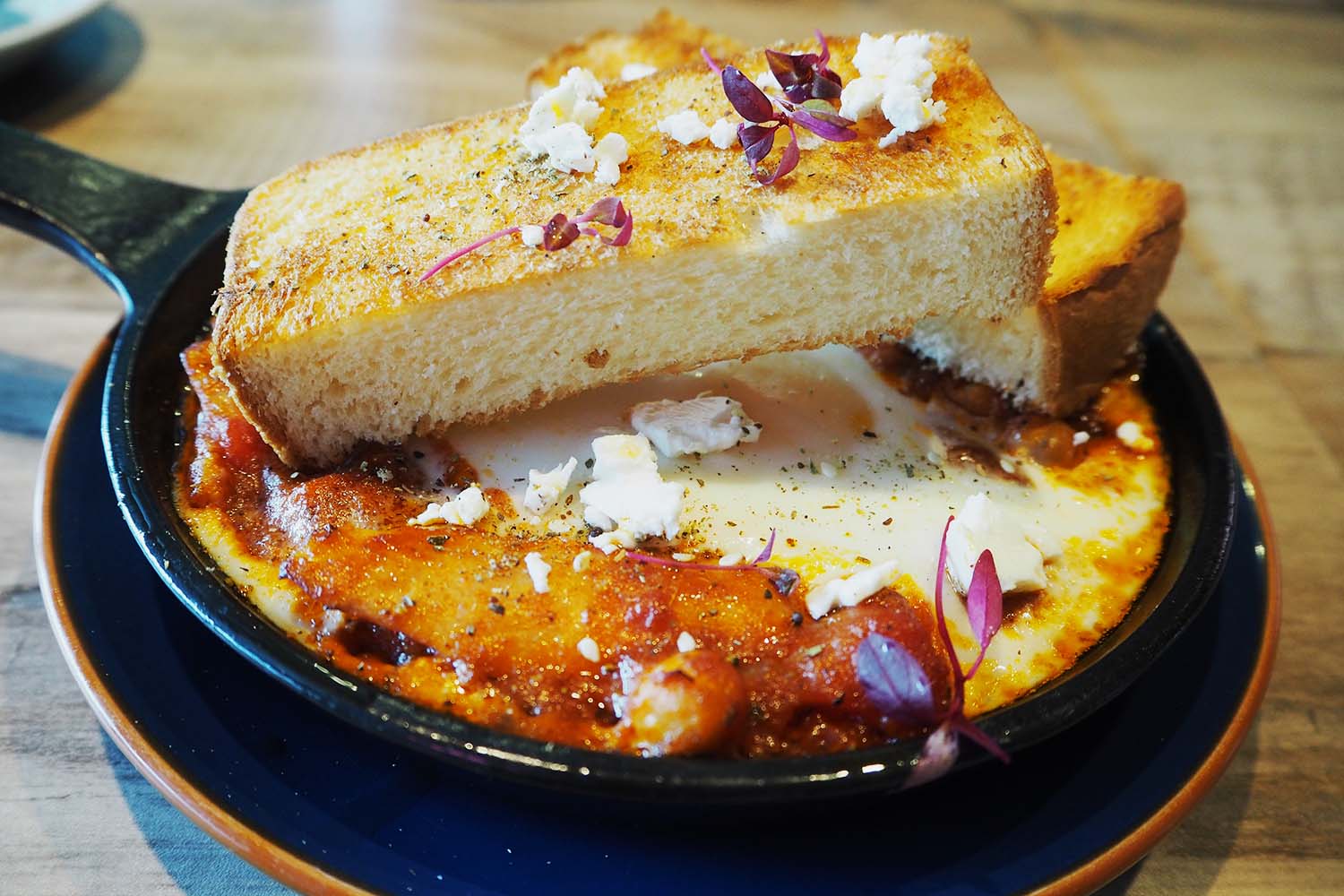 Baked eggs with Dukkah chicken sausages, chickpeas, crumbled feta cheese and Napoli sauce served with brioche bread. This was so delicious! I have a thing for food in skillets and if I hear the words "brioche bread", I am all in. Baked eggs are so classic and the fact that you get two slices of bread to suck up all that yolky goodness sounds just heavenly.
Considering that each of the dishes had really pretty plating is a plus too.
Ten points to Naj & Belle for all their beautiful plating!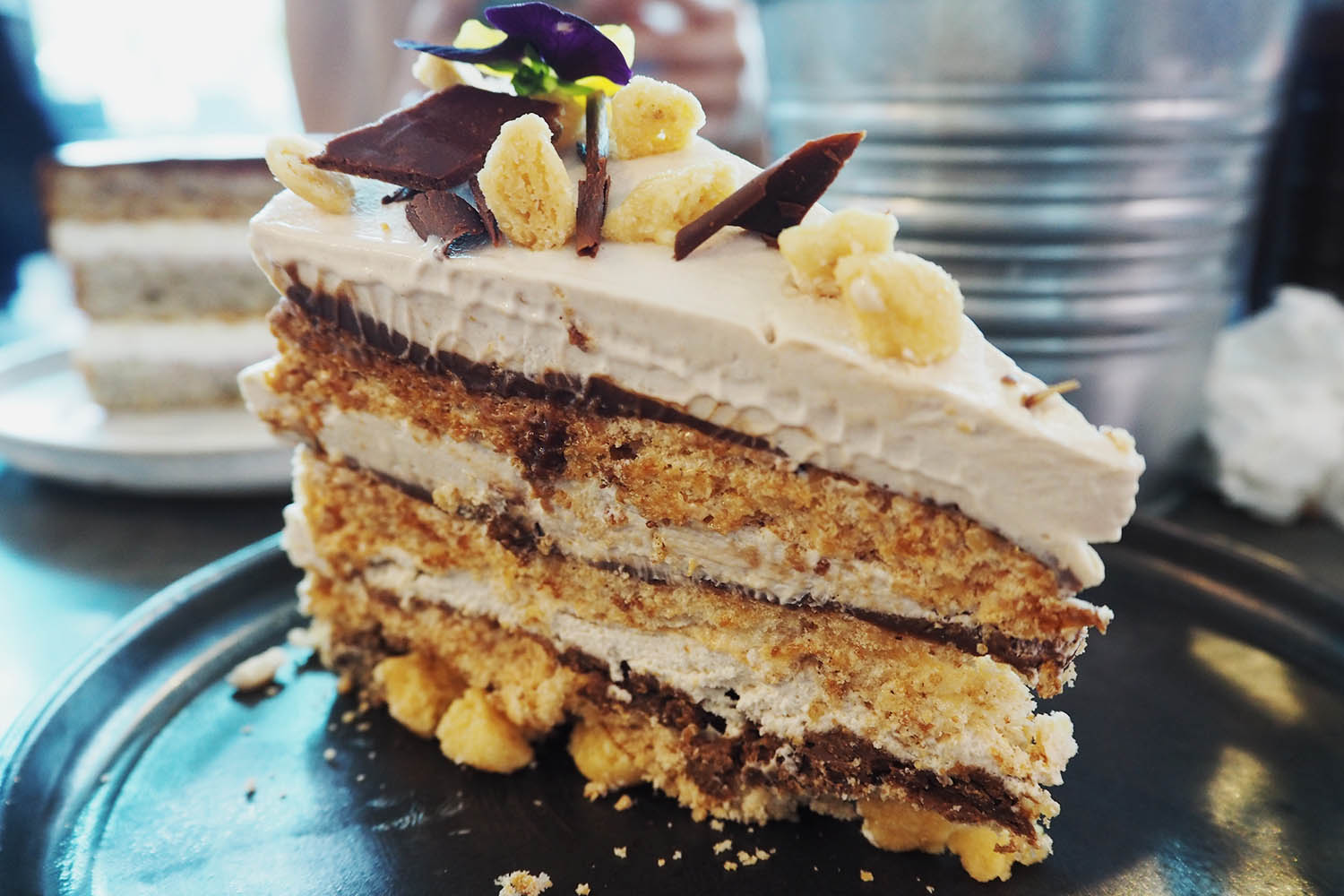 Naj & Belle has become famous thanks to their popular watermelon cake. But who even thinks about watermelon cake when the words "Ferrero Roche Meringue Cake" sound a lot more tantalising? I really loved the chewy meringue texture combined with the crunch of the hazelnuts and creaminess of the hazelnut cream. Decadent and delicious, this cake is definitely a guilty pleasure. Absolutely worth it! Beware though, as having the entire cake to yourself can be very cloying. So, I suggest sharing.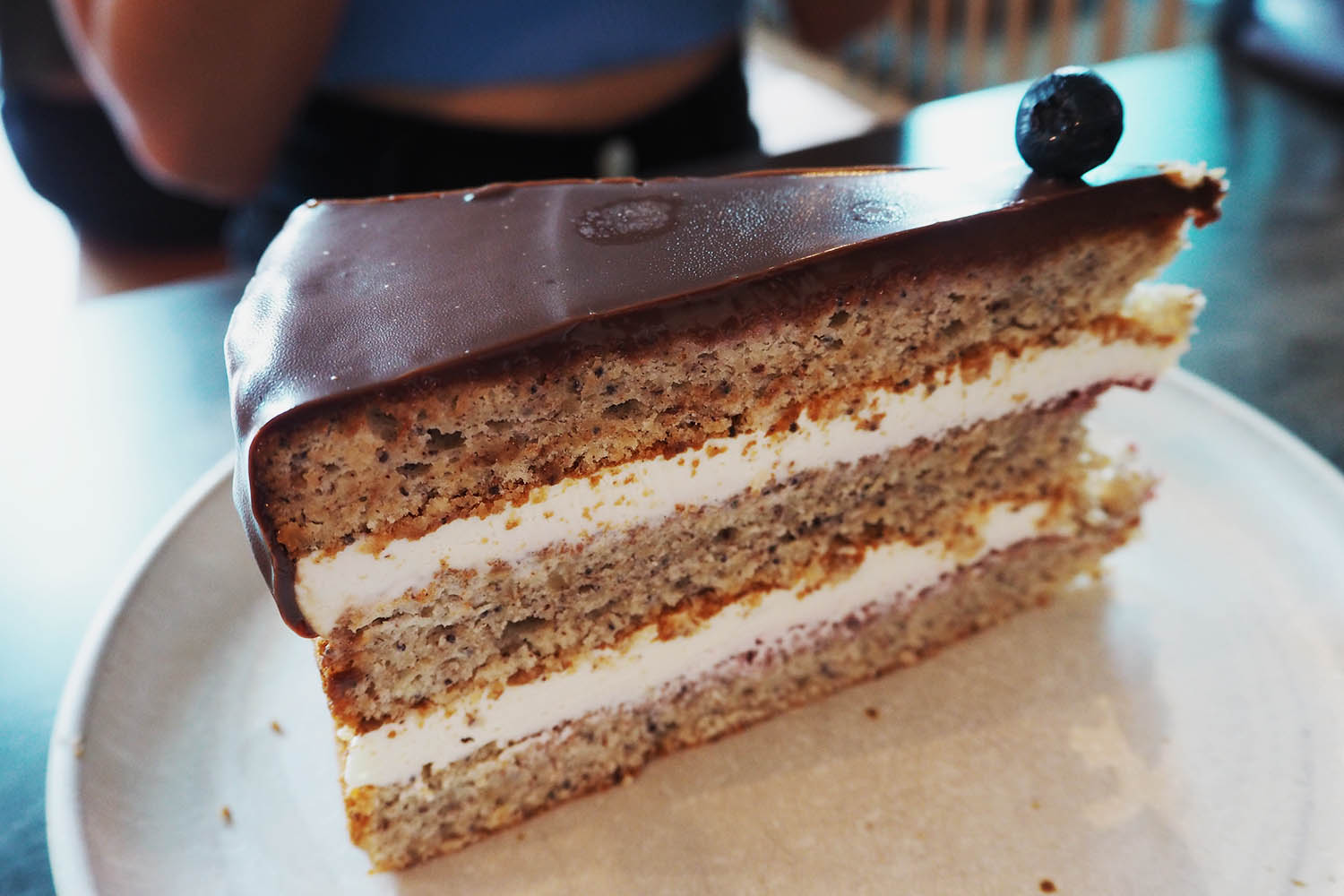 If you are looking for something chocolatey yet fruity, try out this Hazelnut Poppy Seed Cake. The fruitiness from the blueberries and citrus flavour from the poppy seed cuts the richness of the hazelnut and chocolate. Initially, when Nicole and I ordered the two cakes, we thought that we were in for full-on chocolate creaminess but the combination was actually dynamite. Personally, I found this cake delightful to have in between bites of the Ferrero Roche Meringue Cake.
All in all, Naj & Belle is worth a visit. The food is satisfying, and the ambience relaxed. And this is coming from a person who boycotts brunch in Malaysia like the plague.
Go for the food and stay for the cake!
—
Naj & Belle
G.03.A, Ground Floor,
SS15 Courtyard,
Jalan SS15/4G, SS 15,
47500, Subang Jaya,
Selangor, Malaysia