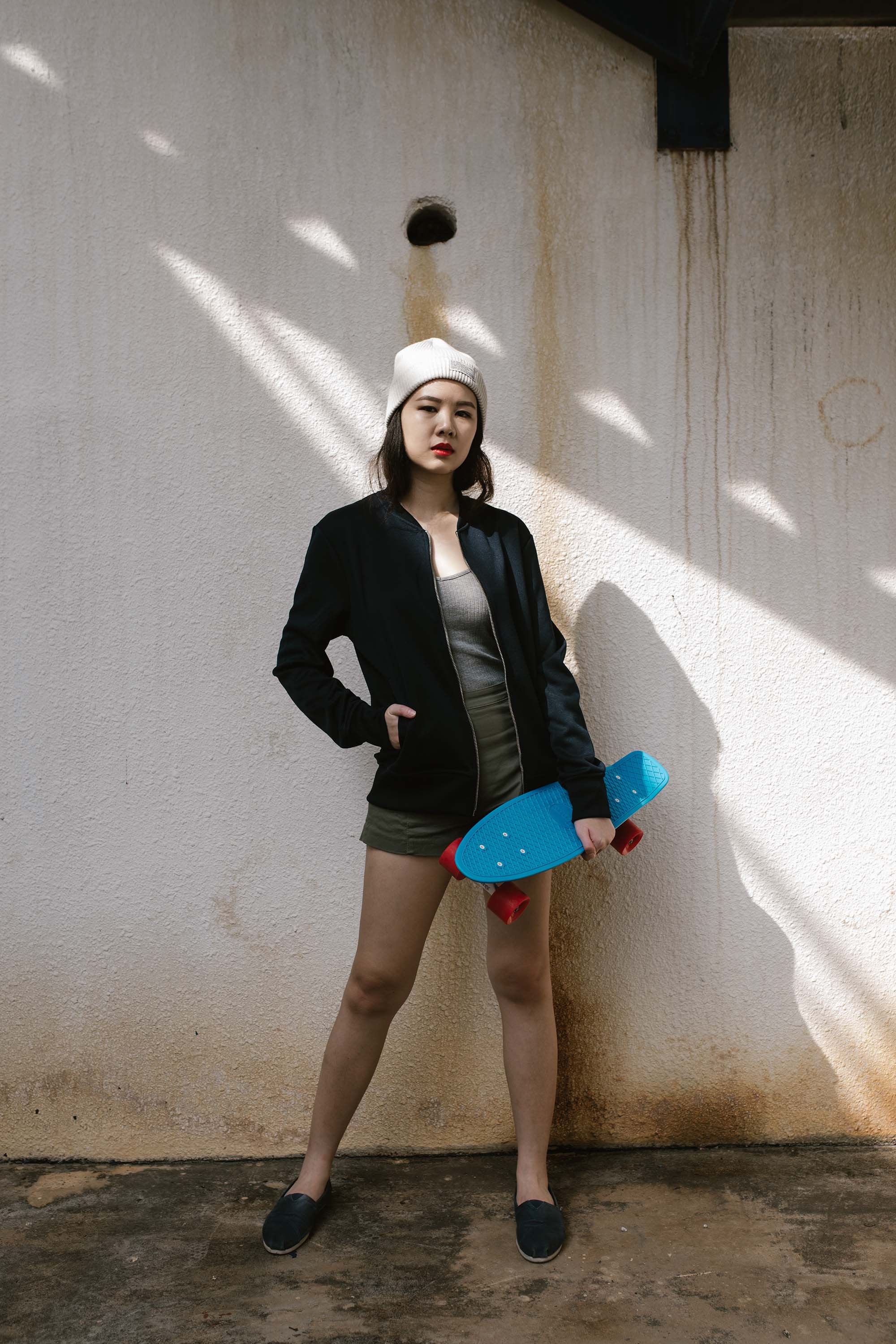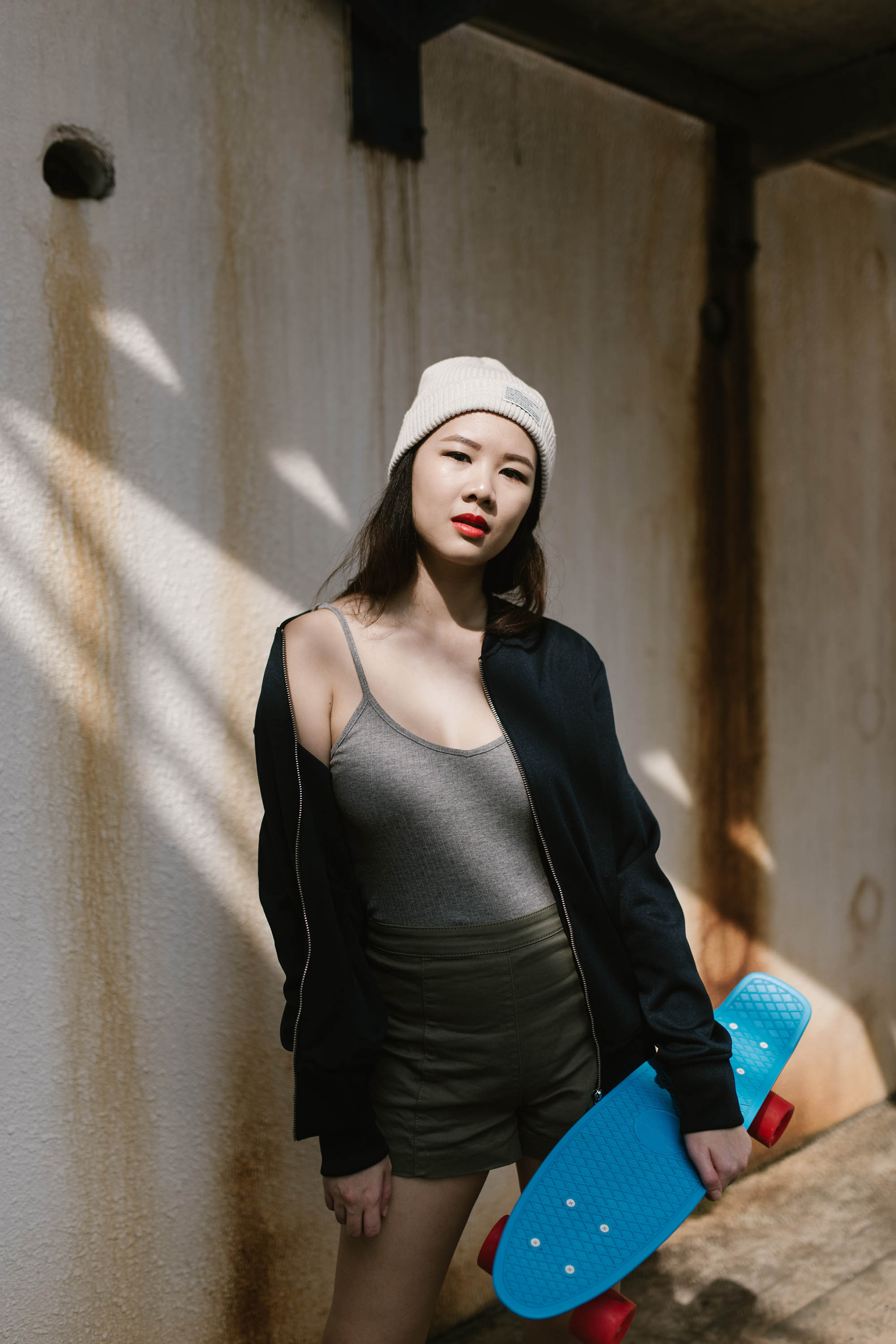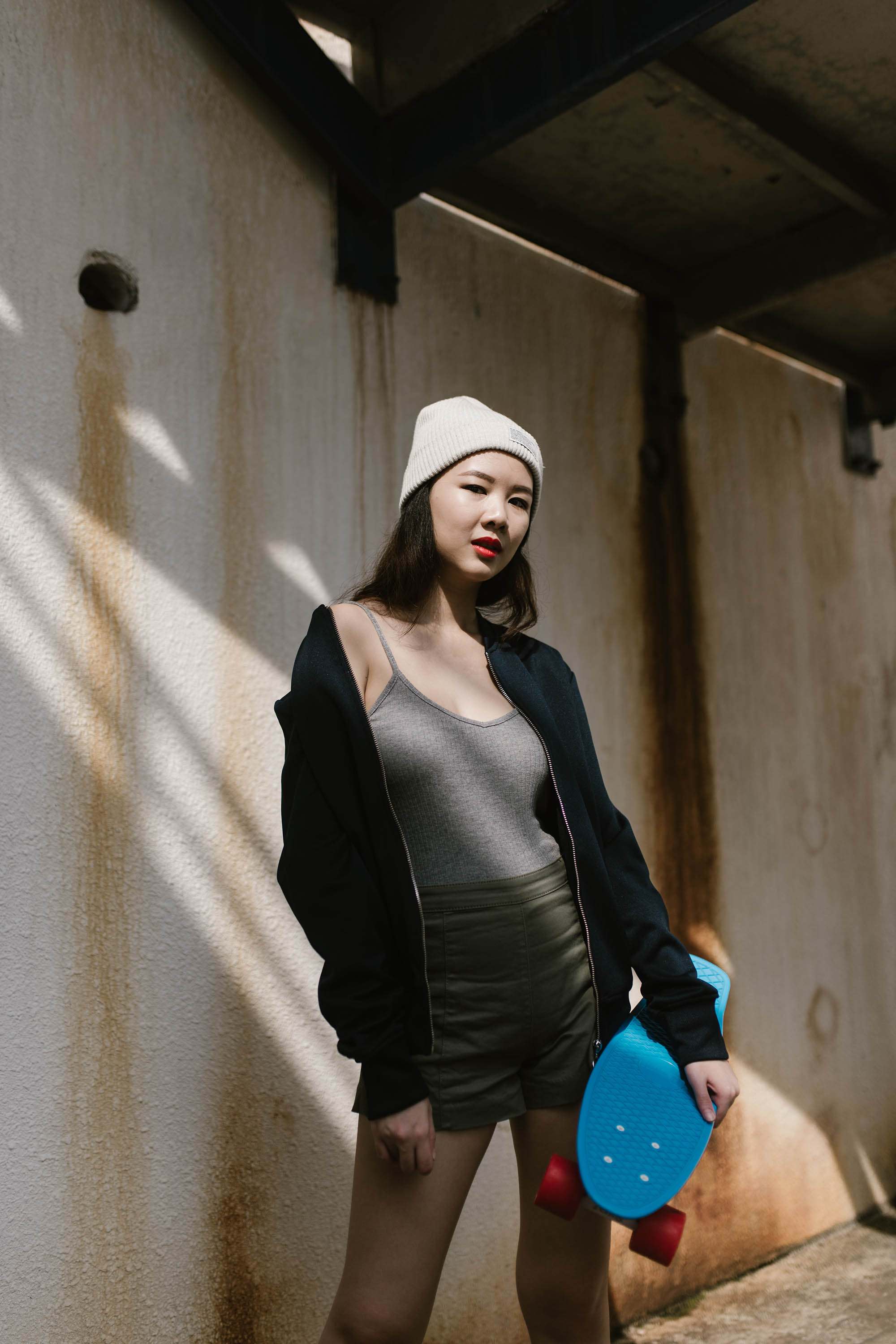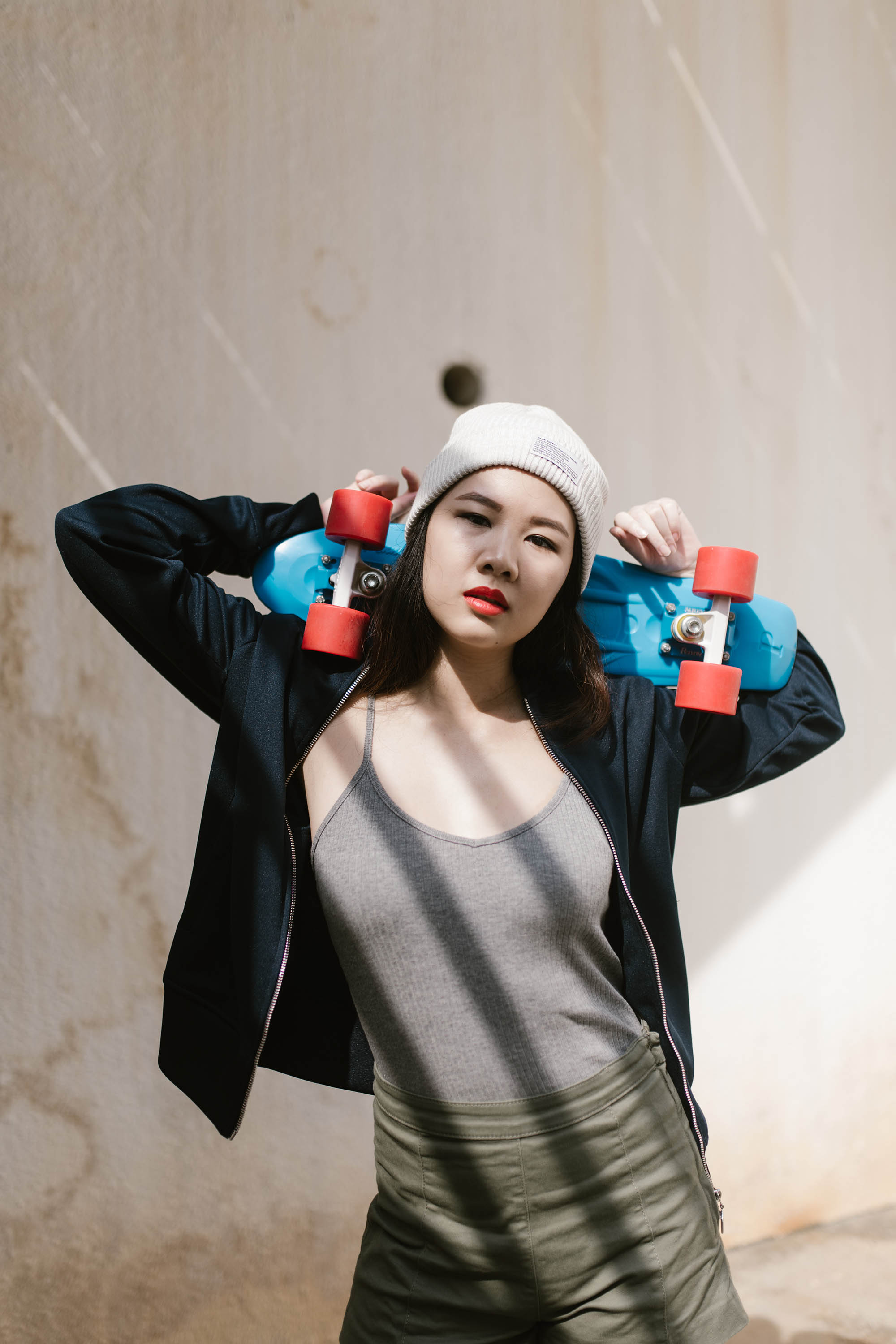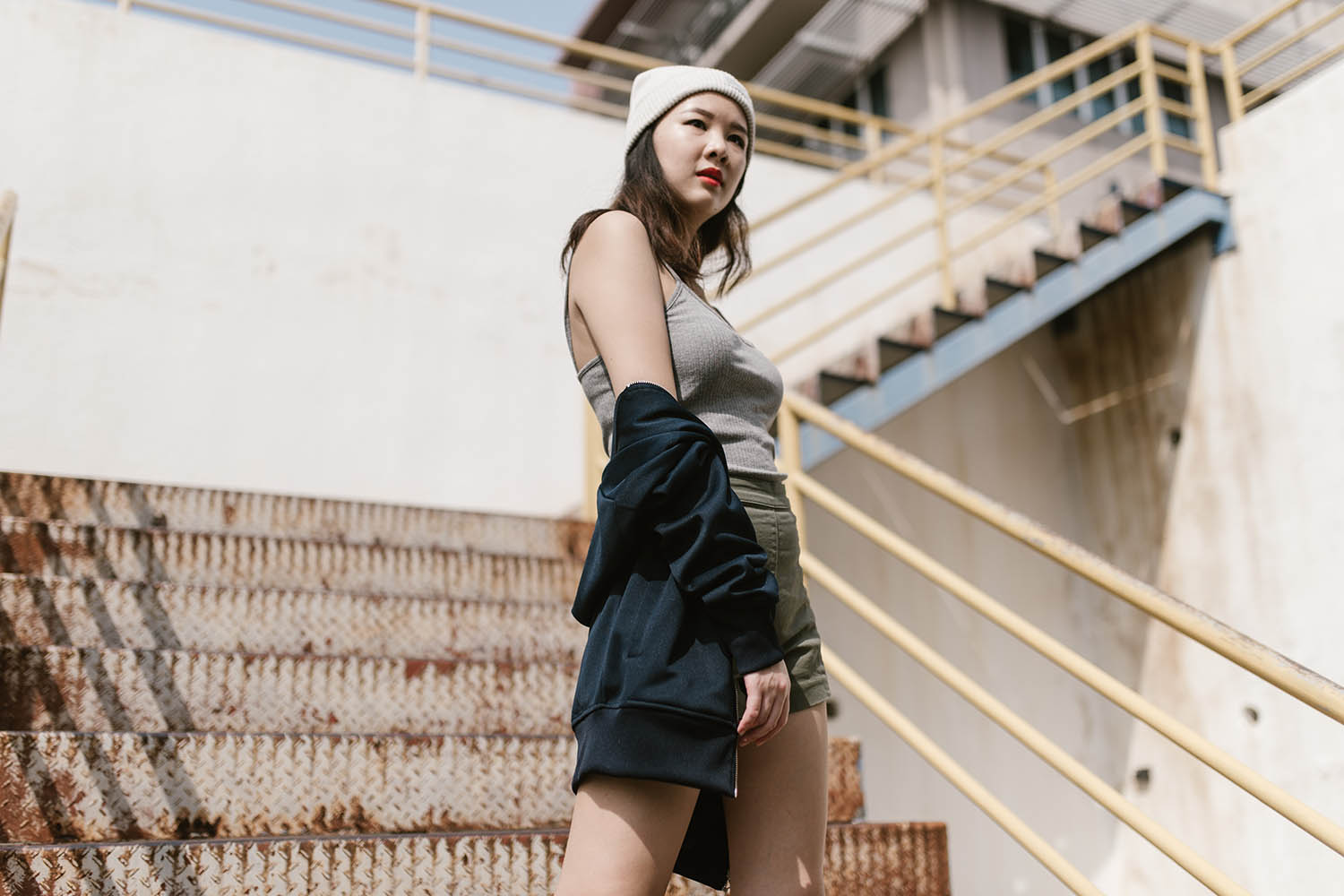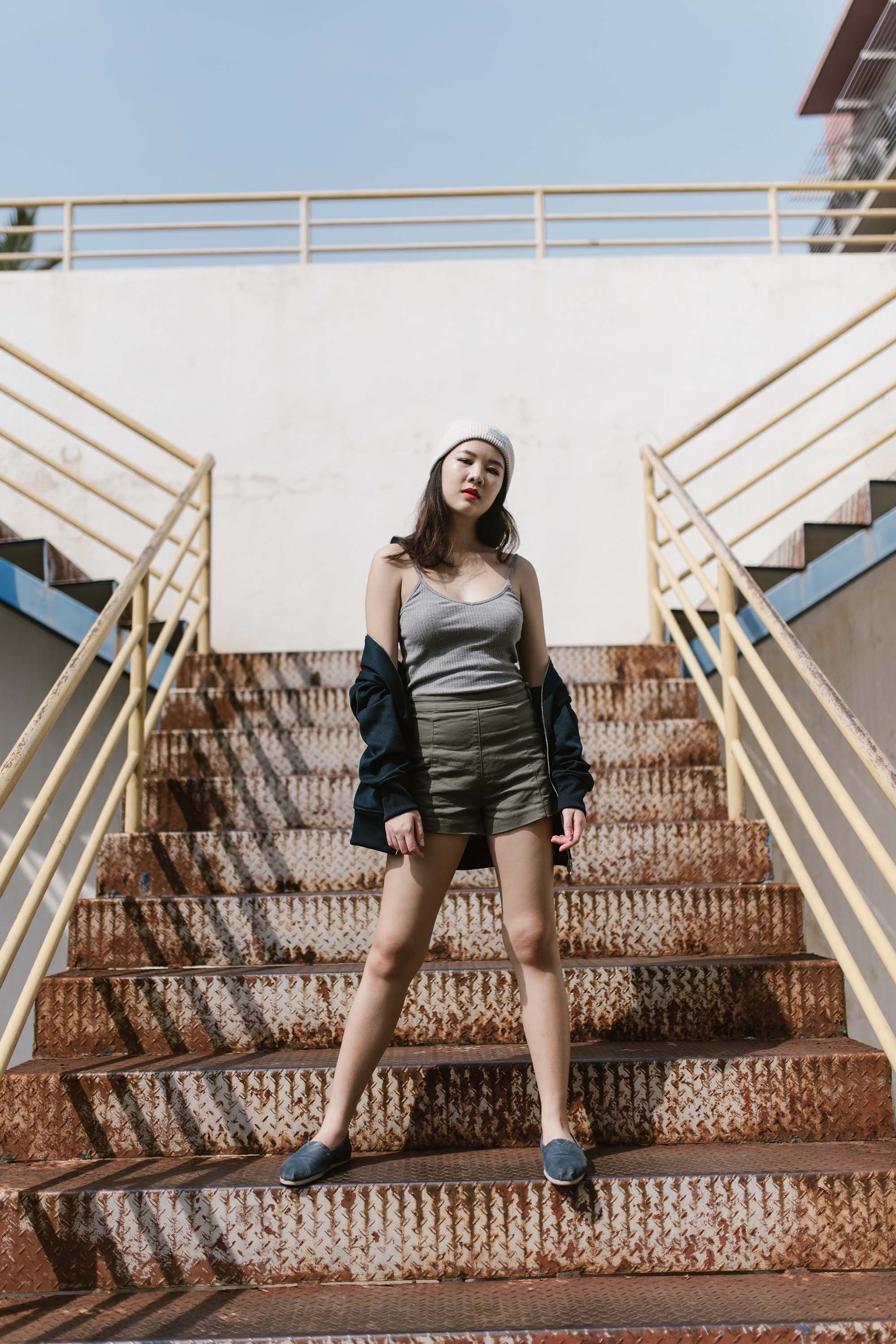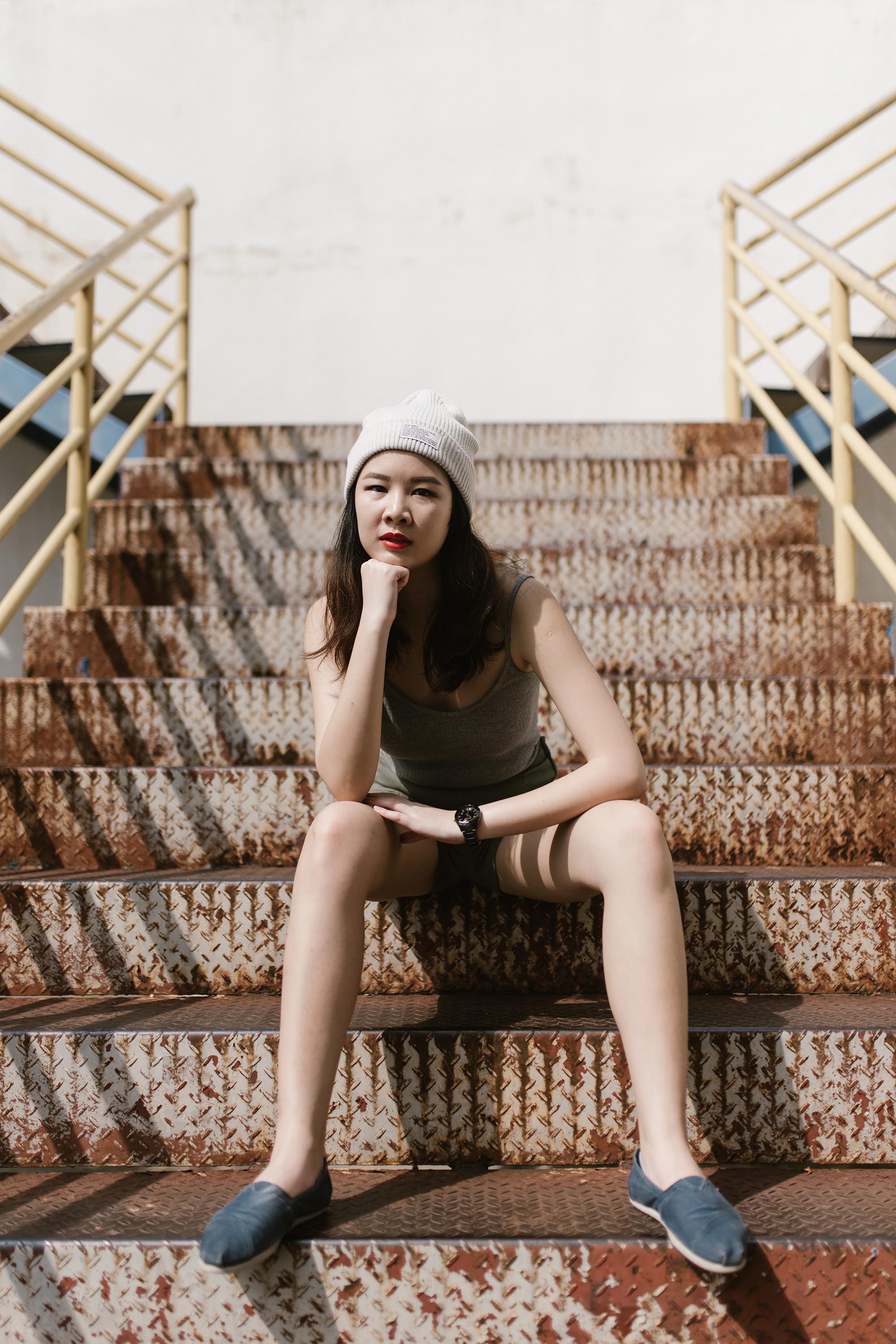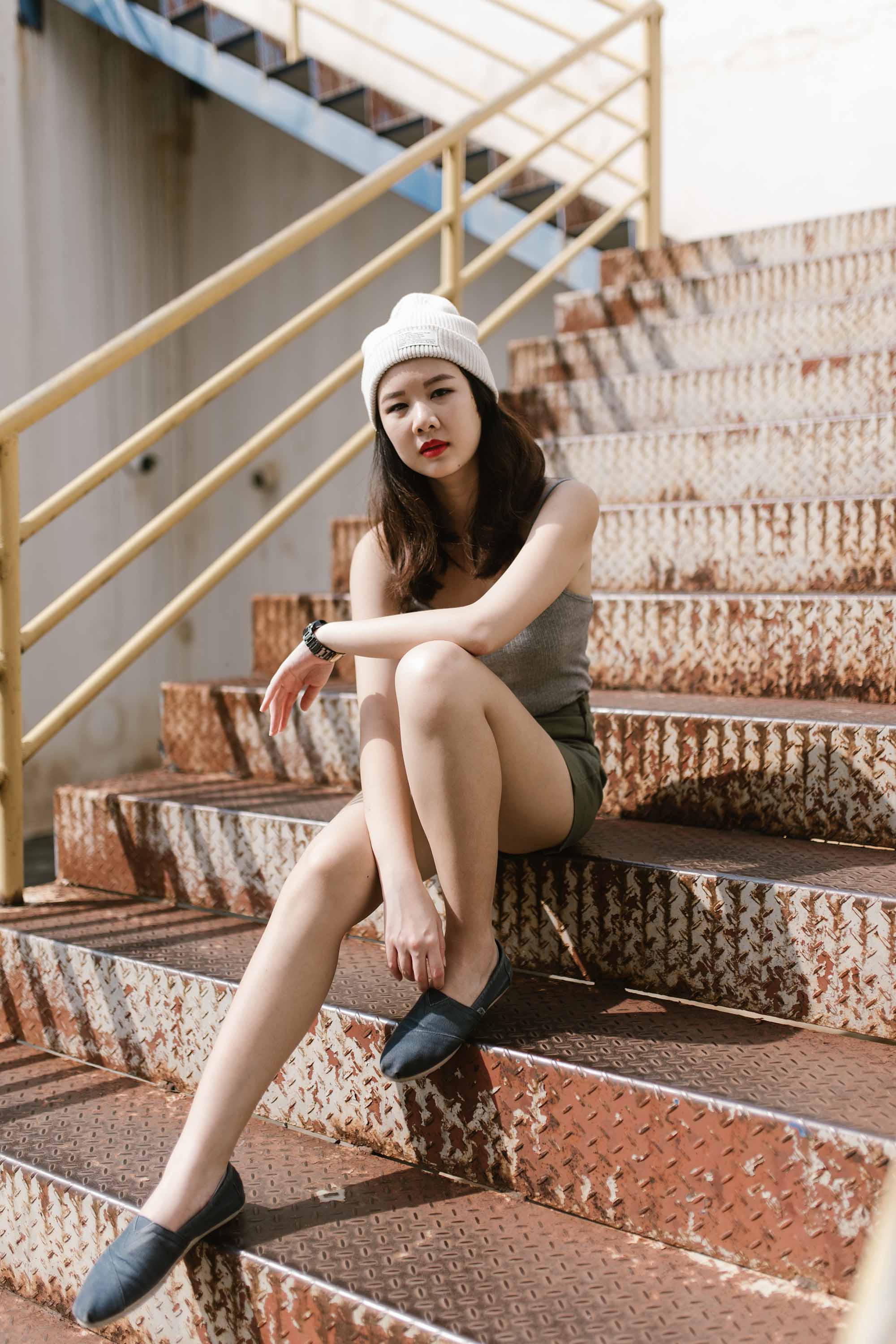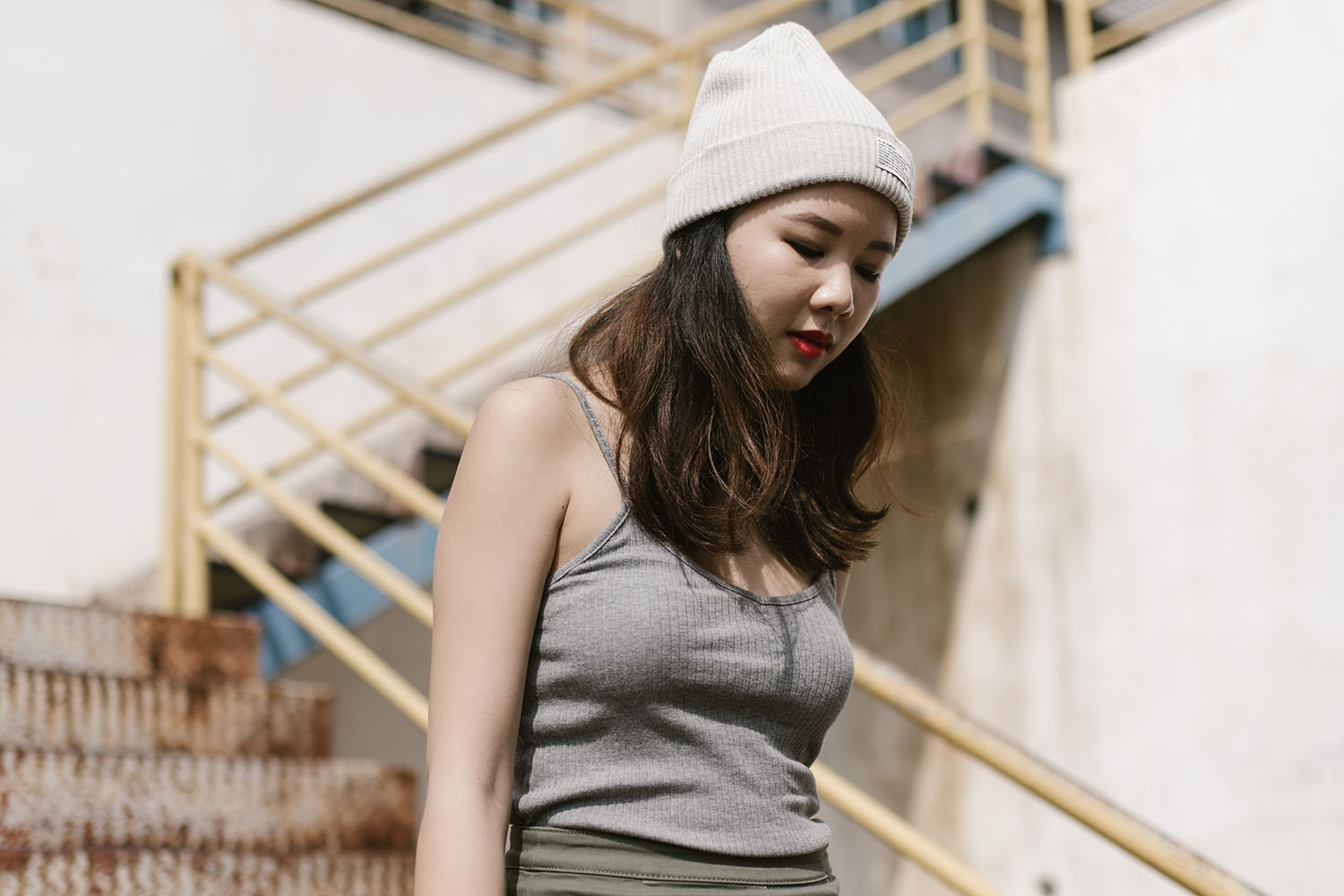 Beanie – H&M Men
Bomber Jacket – H&M Men
Cropped Tank Top – Topshop
Navy Green High-waisted Shorts – H&M
Espadrilles – Toms
Watch – Caravelle, New York
Penny Skateboard
Do not be confused or alarmed, I actually do not know how to skate. I just like to use props sometimes to look cool (lol). But seriously, I wanted to do a skater girl kind of look for a really long time and my plan for something sporty ended up in this concoction. Perhaps one day, I will eventually do a sporty lookbook guide.
I really enjoyed myself this time around because I had my ex-editor of INK style me up. Momma Sae is probably one of the chicest stylists I have ever met. Having her on location with me was a real ego booster – especially with her finishing touches and tips for posing like a model. What would I ever do without her? Pretty sure Husaini had an easier time shooting me this time compared to usual!
When I decided on the whole "Skater Girl" theme, I knew that I wanted the look to be bold and cheeky, while keeping things quite boyish. It wasn't too difficult picking out the pieces because most of my wardrobe is made out of basic pieces that were versatile and easy to mix-and-match with other bold pieces. While I loved how the look came together, it is most definitely a false representation of Malaysian weather because I was left drenched in sweat.
To start off, I paired a plain grey cropped tank top from Topshop with my navy green high-waisted shorts from H&M. I really like pairing crop tops with high-waisted pants or skirts because it gives the illusion of extra height, which is always a plus in my books. I would wear this pairing with any type of layering, be it a cardigan or bomber jacket. Since I was going for a more bold and boyish look, I decided to layer on my bomber jacket from H&M Men. Personally, I don't think it is strange for girls to be buying clothes from the men's section. In fact, I highly encourage it. You'll never know what gems you'll find and with the right styling, I'm sure you can pull it off!
Finishing off the look, I wore my espadrilles from Toms and my new beanie from H&M. Shoes are very important to me because I get blisters very easily. If I had a choice, I would be wearing my Toms all the time because it is honestly, super comfortable and not to mention light in weight. I like how it gives the look a chilled vibe while not being too flashy. Skater girls, in my opinion, are quite laid-back anyway. As for my beanie, it was a random purchase from H&M the weekend before because I always wanted a beanie that wasn't so girly. So, you guessed it, I bought it from the men's section too! Everything always works out when you shop in H&M. Also, you can tell from a lot of my fashion posts that I am starting to look like an H&M addict, and I will not deny it. They do have some of the best designs around!
My takeaway from this post is to not be afraid to experiment with fashion even if it's not your usual style. And though it may be awkward to pose with strangers looking, you've just gotta strut your stuff and be a little braver than usual. Getting used to the stares one shoot at a time!
—
Location: Mont Kiara Skate Park
Styling by: Saerah Ridzuan
Photography by: Husaini Mustapha