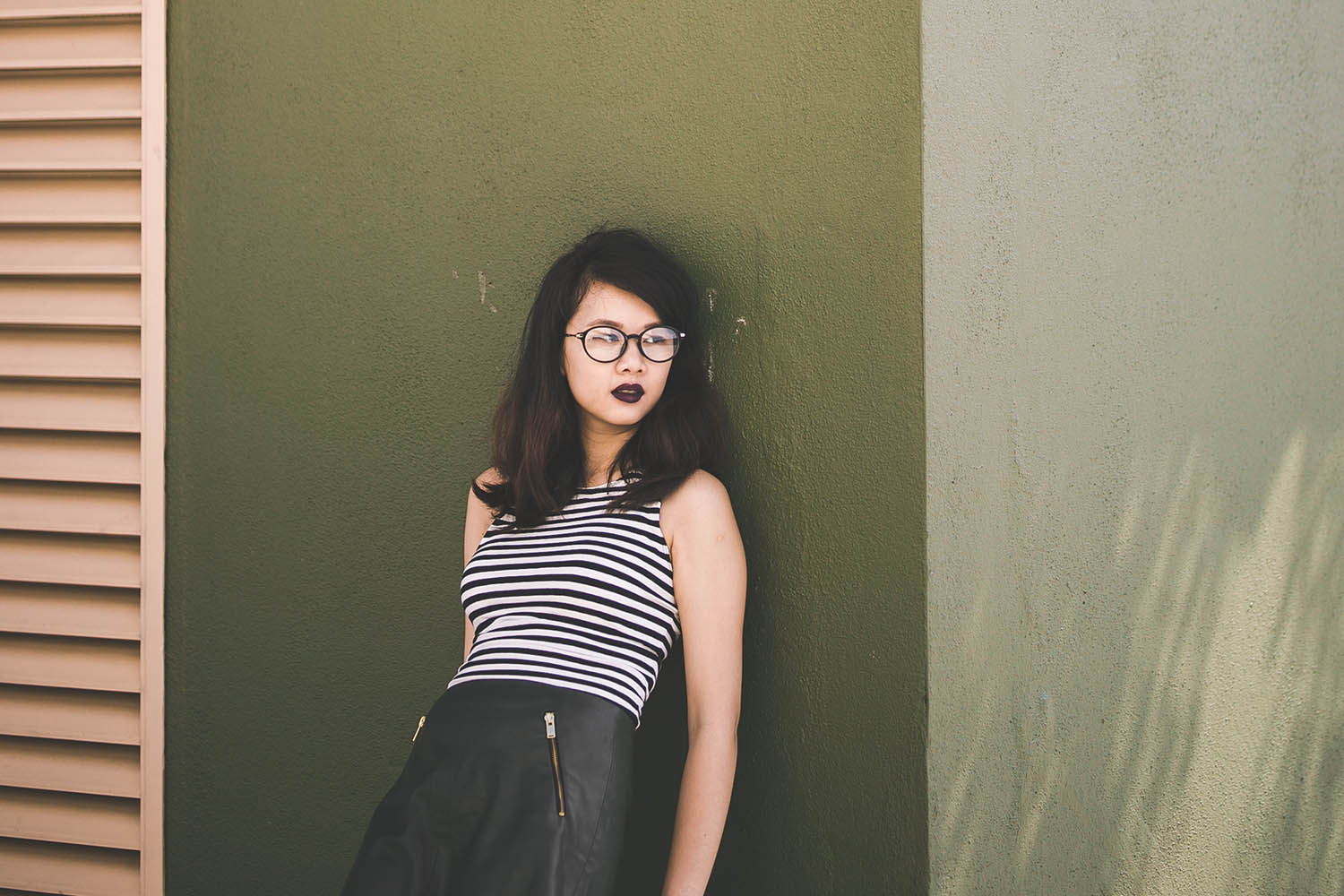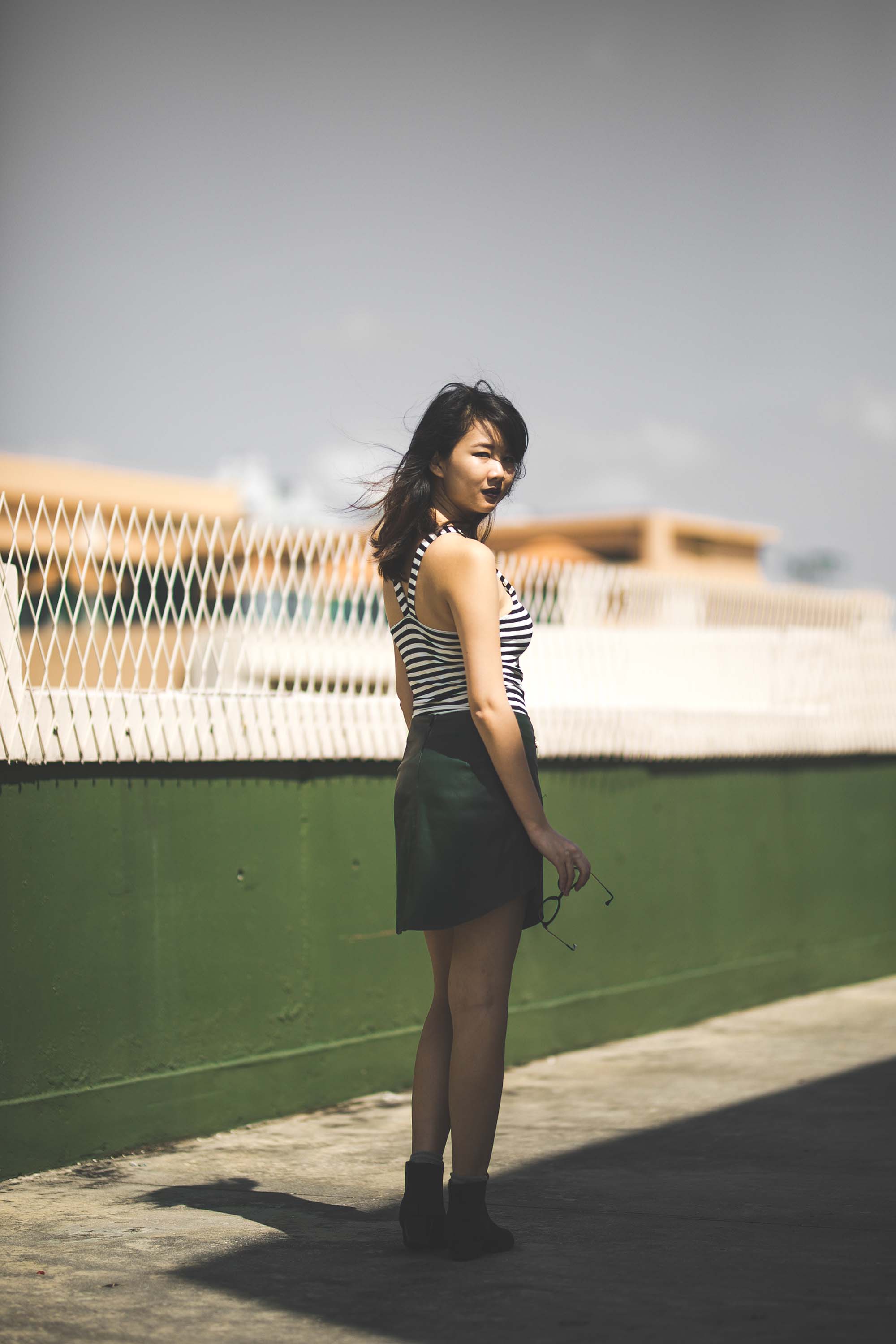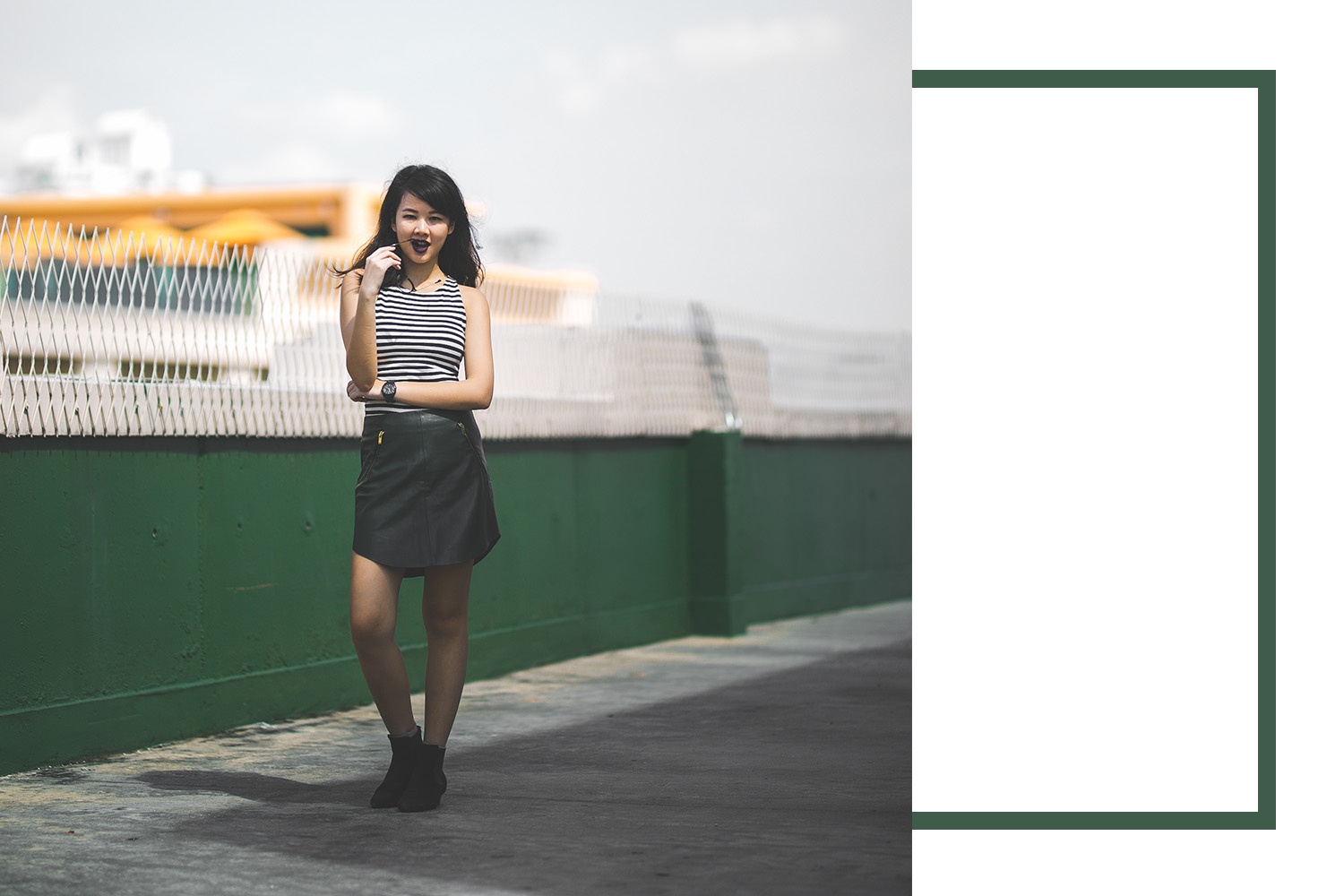 Glasses – Random Shop in Tokyo, Japan
Navy Green Safari Jacket – Gap
Striped Top – Abercrombie & Fitch
Navy Green Leather Skirt – Zara
Watch – Caravelle New York
Booties – Topshop
Lips (Vancouver) – NYX Cosmetics
If I never realised how badass I could look, I now know that I can definitely pull it off. With the help of clothes and a little bit of makeup of course. Not entirely sure what inspired this look but I love the whole tough girl vibe.
 "I am a strong independent woman!"
For this bold look, I paired my striped top from Abercrombie & Fitch with my leather skirt from Zara. There's just something about leather that screams cool to me, and that is something that I hardly ever try to pull off. That said, I love the design of this skirt in particular as it is slightly high-waisted and the A-line cutting definitely accentuates my body shape nicely. I draped my safari jacket over my shoulders for some edge – but it is definitely not advisable to have so many layers in the summer heat since Malaysia is summer all year long after all. As for the lipstick, a deep and dark purple for the ultimate bad blood feel.
I chose my booties from Topshop as it is the best footwear to bring the whole look together. It is one of my favourite pairs of shoes that I bought during my time in the UK. Honestly, it is quite difficult to find good footwear in Malaysia and so this pair was definitely an investment. Lastly, to finish off with a bit of sass, I completed the look with this pair of glasses that I bought in Tokyo circa 2015. While the whole look is meant to be rebellious and wild, the glasses adds a cheeky element that is just so me.
—
Location: Sunway Pyramid
Photography by: Jeremy Choy (@bboyrice)