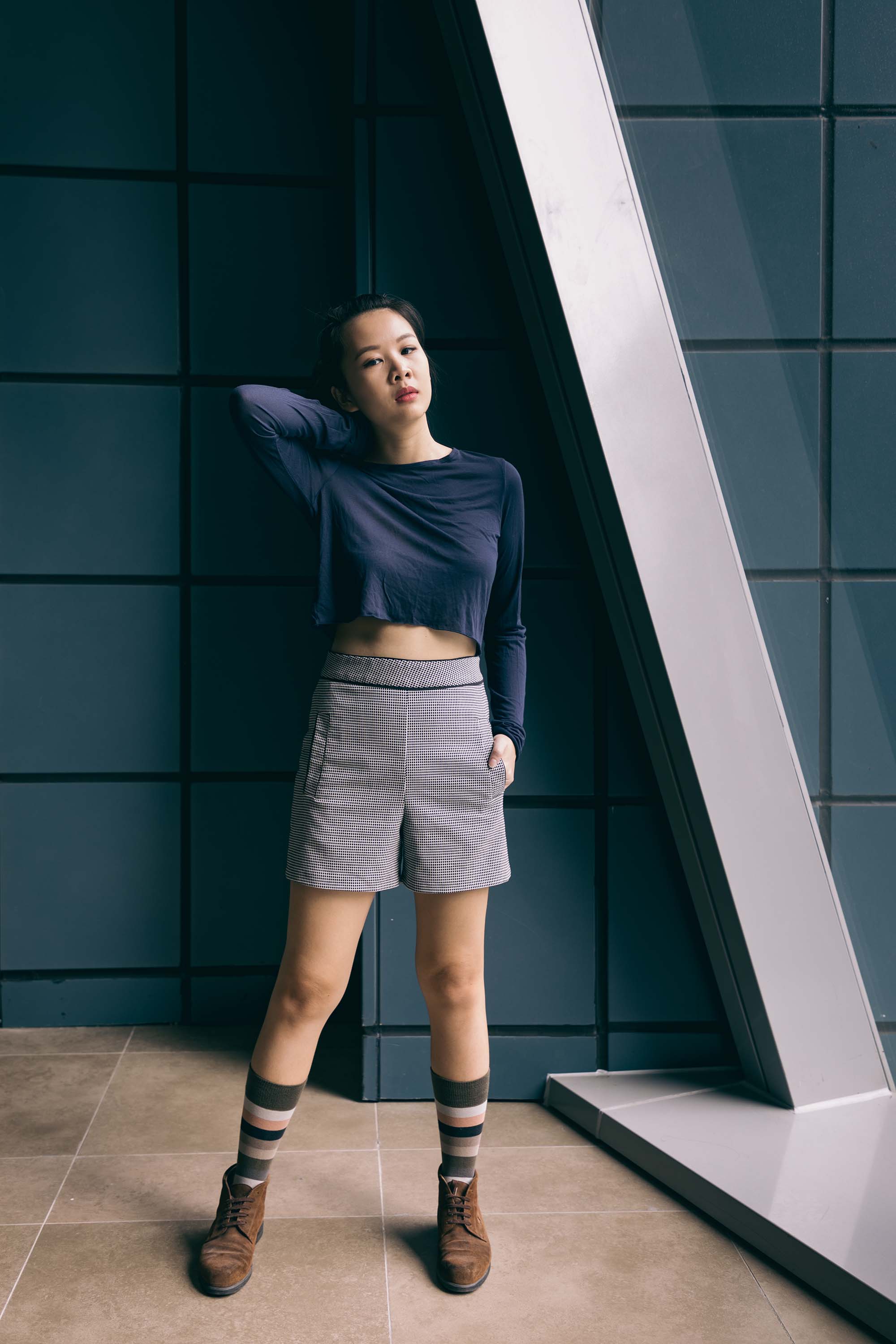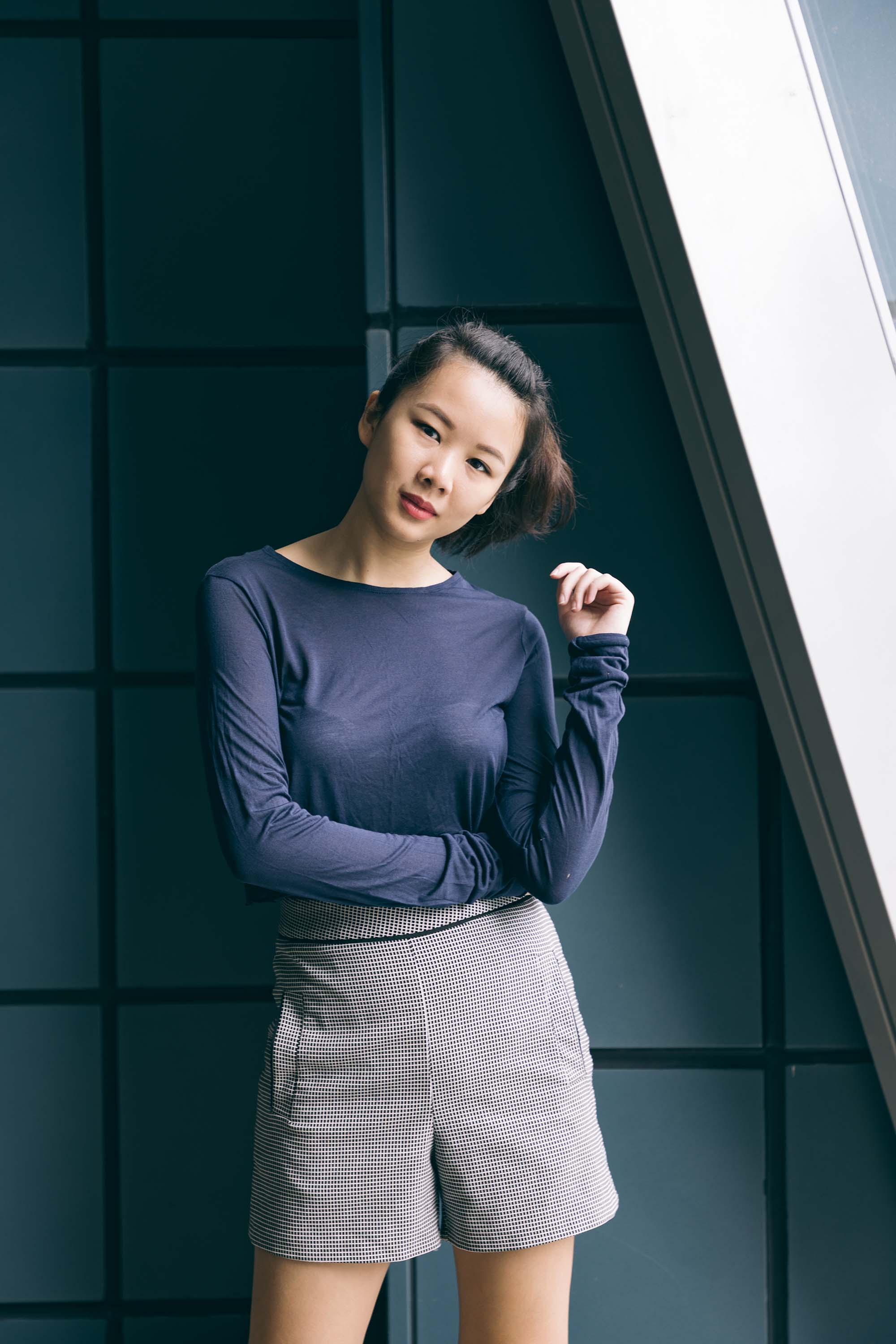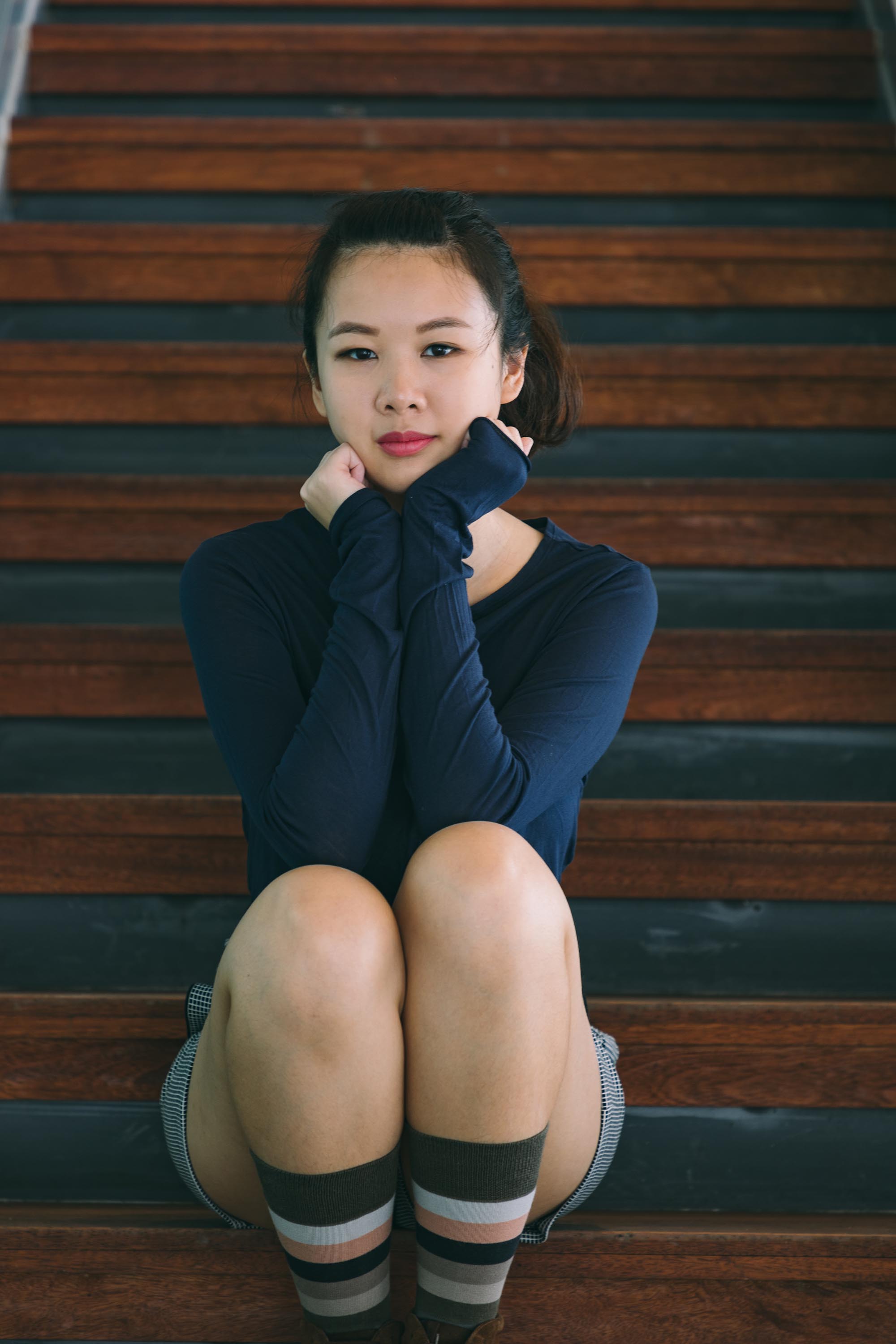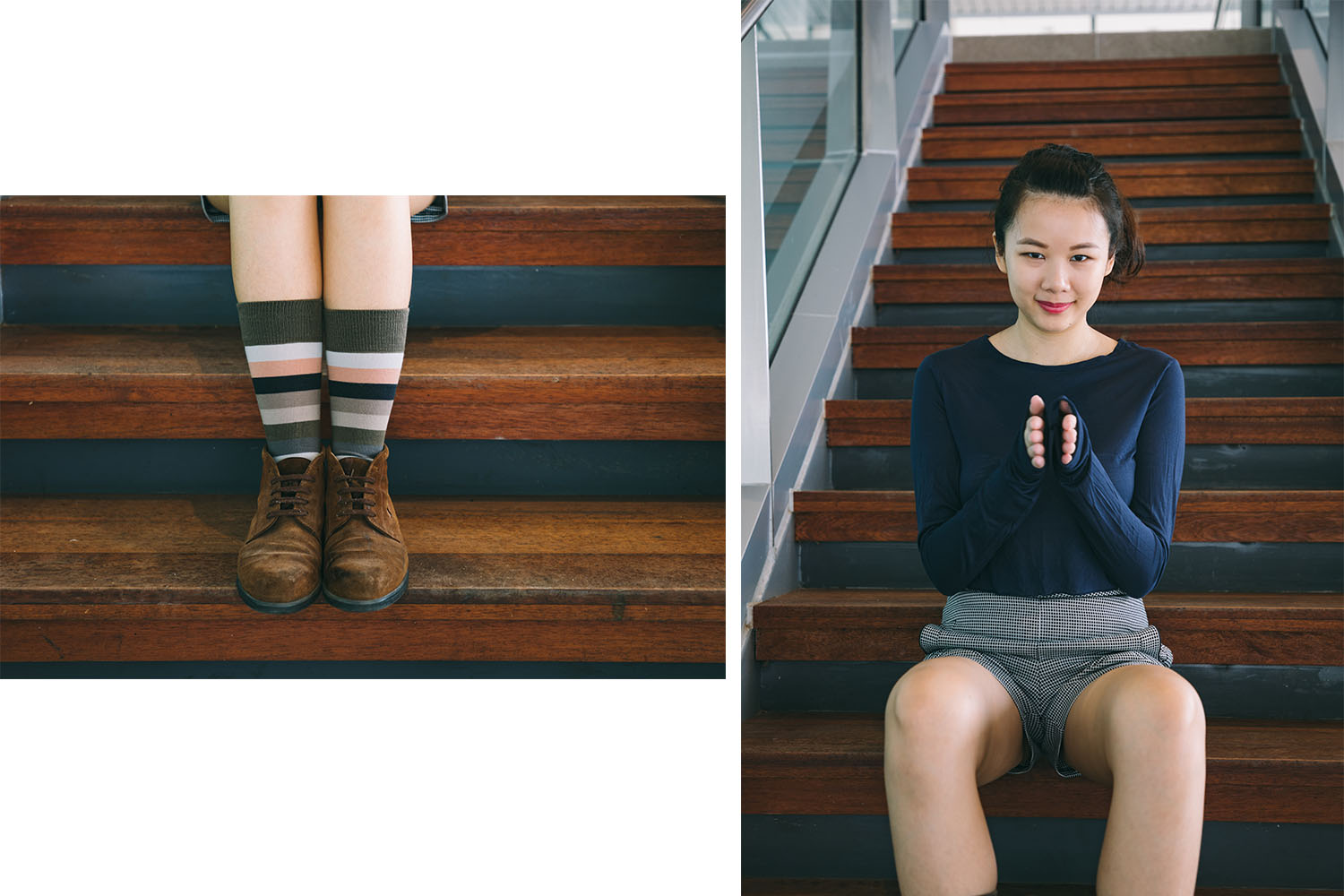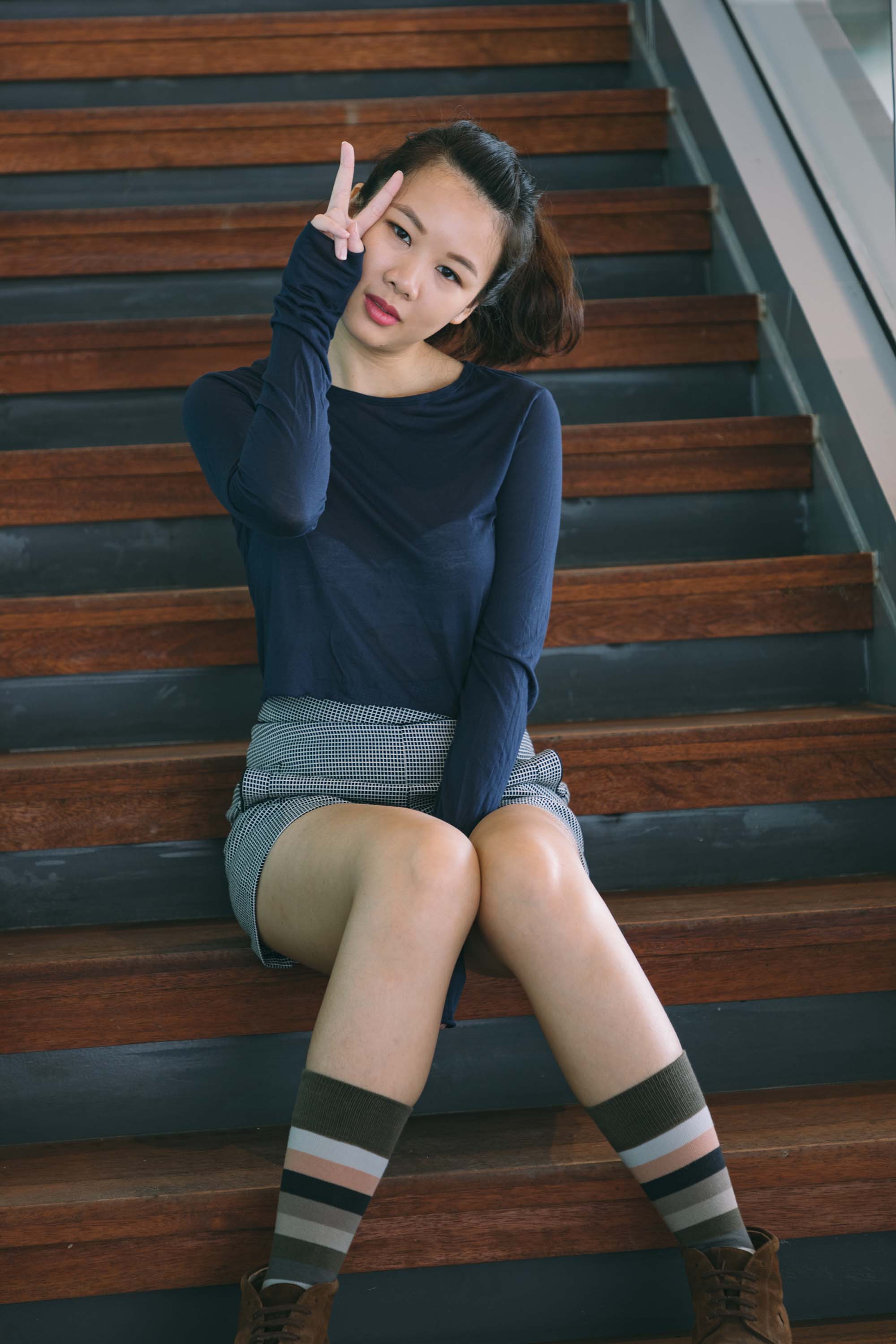 Long-sleeved Crop Top – Zara
High-waisted Checkered Shorts – Zara
Striped Socks – H&M
Suede Booties – Vintage hand-me-down
Lips (Stay by Me #804) – 3CE by Style Nanda
Everything about this outfit screams weird, quirky and wild. Or at least, my definition of wild because everything is a cool, mismatched madness. Something that raised a few eyebrows when I was out shooting with Nick.
I bought this crop top in 2014, when I went to Spain with Sandra. And I never wore it until the day of the shoot. Terrible clothes hoarder, I know, but in my defence, it was only €2 because Zara was having a massive sale. The material is very light, almost see-through. Something that is more suited to warmer climates.
Pairing with the crop top with my favourite high-waisted shorts from Zara gave it an edgy feel. But bringing the look together with these quirky coloured socks I found in H&M made my legs look like they went on forever. As a girl who's only 5'4, the illusion of extra height is always welcome!
Moving on to my brown suede booties. My lawyer aunty bought it during her university days in London, after which, my other aunty took it with her to Sweden in the early 2000s. So as you can imagine, it's a pretty old pair of boots. Before I went to university in the UK myself, I was given the boots and wore it to Tokyo in 2013. The soles actually came off during that trip but somehow, I brought it to a cobbler who managed to fix it. It's as good as new, honestly! It looks worn of course, but not in a disgusting and tattered way. Hands down, my go-to shoes for holidays.
I completed the look with the suede boots as it added character to my outfit. Every wild child needs to have a rebel side and mine came in the form of old shoes.
—
Location: Damansara City Mall
Photography by: Nick Wong (@the.nickoftime)