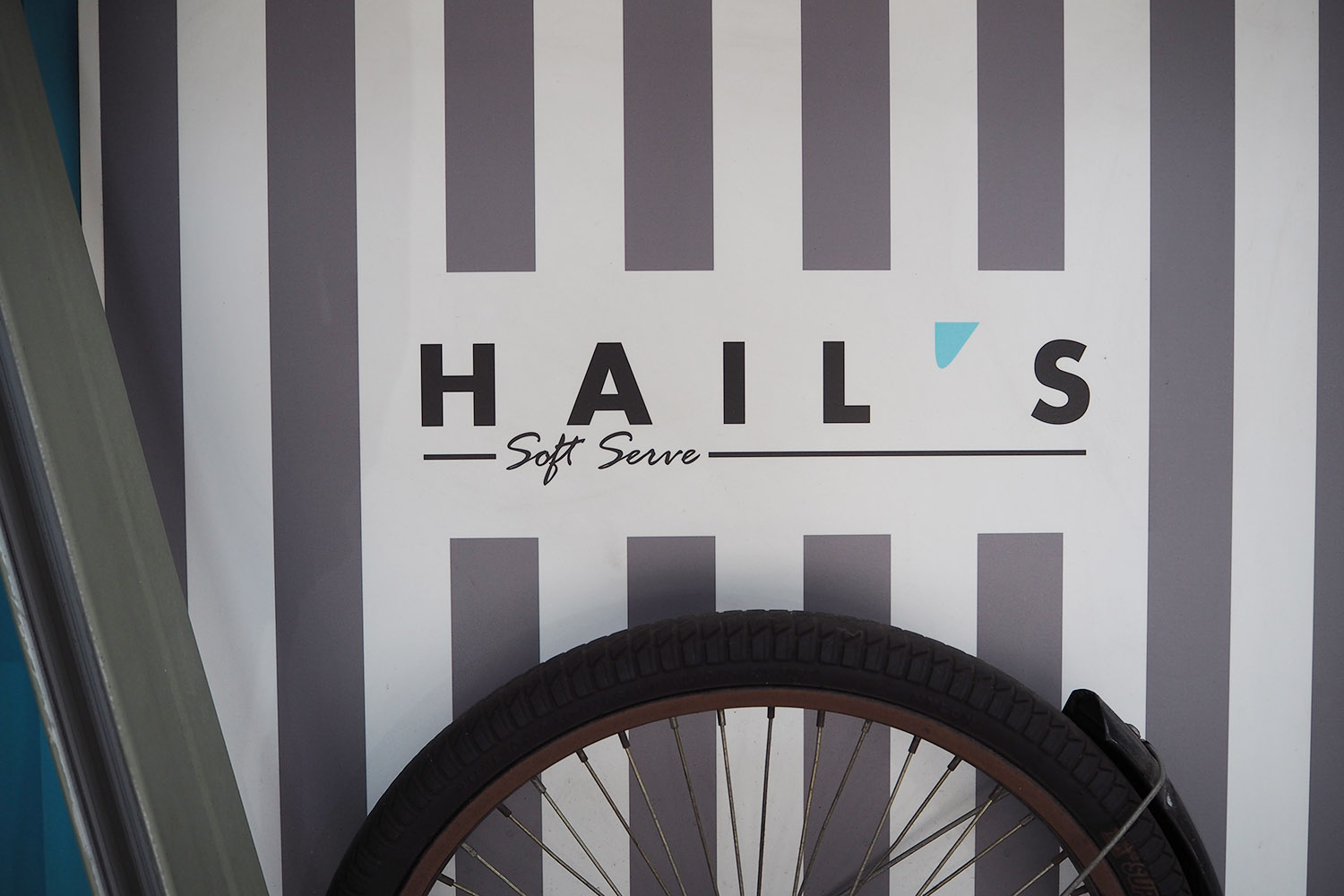 Did someone say ice-cream?
While I'm not the biggest fan of ice-cream, I do love gelato – hazelnut and pistachio, please. There are, however, some days when I occasionally love a good soft serve. Normally, I'll just head over to McDonald's for my soft serve fix but my favourite one is actually Softree from Seoul, South Korea (impossible to find here). I love the classic vanilla flavour at Softree, which is milky and smooth, topped with a small serving of honeycomb.
I've seen lots of pretty looking ice-creams on my Instagram feed of late and always wondered if the pretty colours are also reflected in delicious tasting ice-creams. So, I decided to go try one out for myself.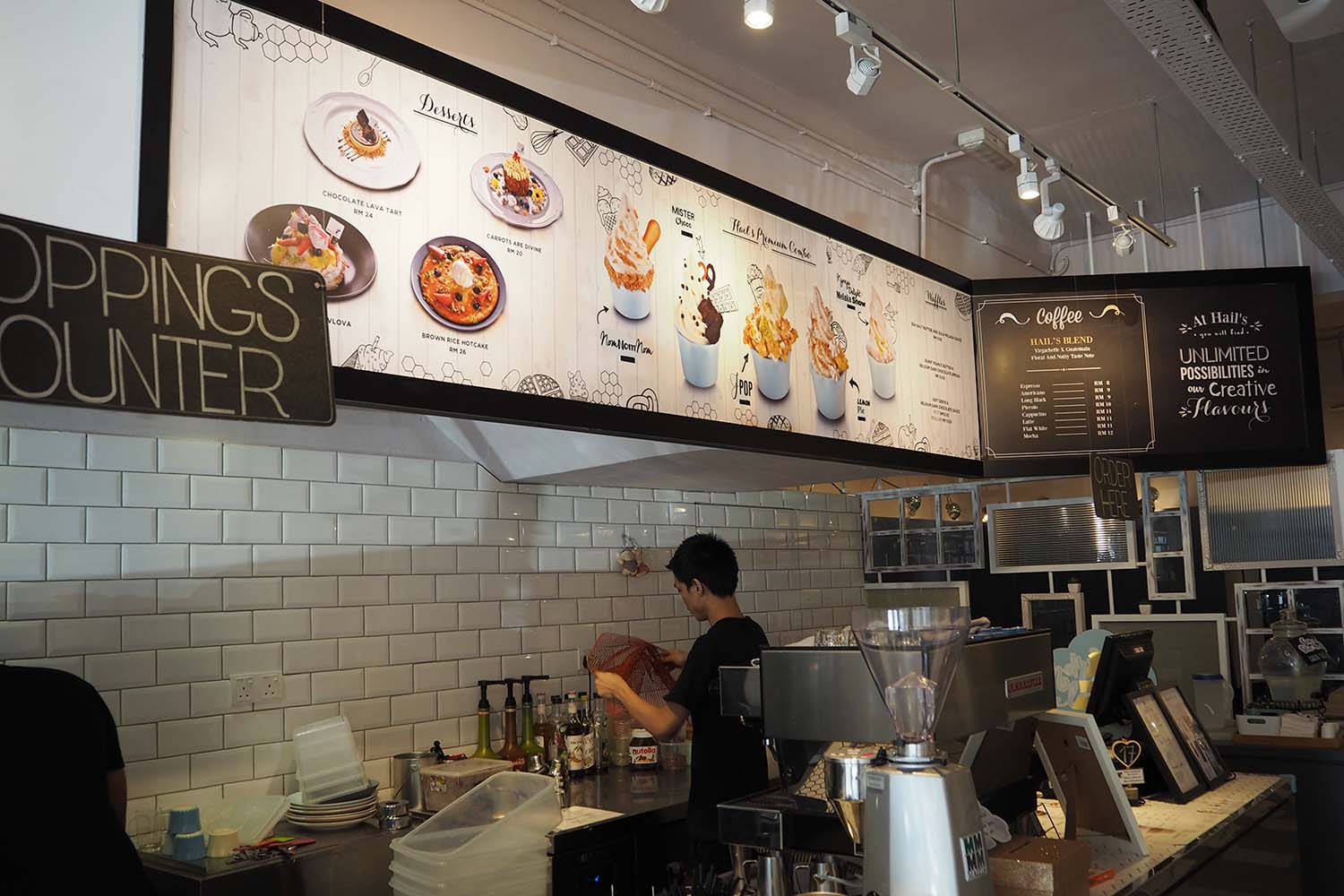 There's plenty of options for you to choose from at Hail's, including waffles. Some of their toppings were interesting too, that means there's something for everyone. The decor is cosy and warm – the mixture of blue and white creates a really whimsical atmosphere. Much like the soft serve I ordered.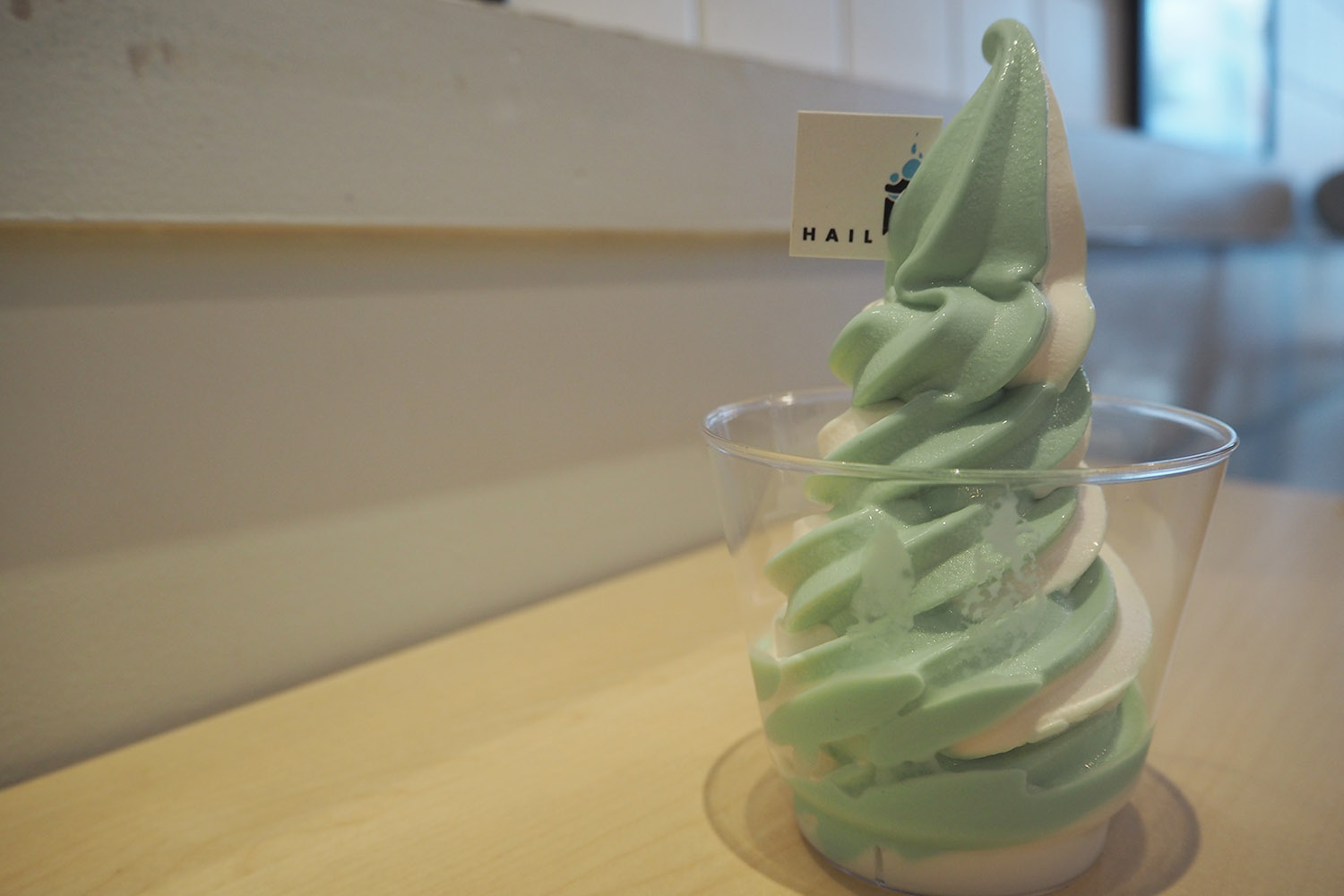 Since I was full from lunch, I got just the soft serve sans toppings. I must say, the look of Hail's soft serve is aesthetically pleasing. I loved the pastel colours.
"Gula Melaka Blue" had a strong taste of gula Melaka (palm sugar in English) and this went very well with "Coco Jambo" which was a nice coconut flavour. Both flavours were nicely balanced and complemented each other without it being too sweet. I also quite enjoyed the texture as it was smooth and creamy.
While I liked this soft serve, I think the complicated flavours can be a little overwhelming and by the time I was halfway through this, I think I had had enough. Sometimes, simple flavours are better. I think I'll be sticking to my McDonald's soft serve for now, but I wouldn't mind having Hail's every once in a while if I wanted to splurge a little more on ice-cream and take some Instagram-worthy shots.
—
Hail's Soft Serve
No.28 Jalan SS21/58,
Damansara Utama,
47400 Petaling Jaya,
Selangor, Malaysia