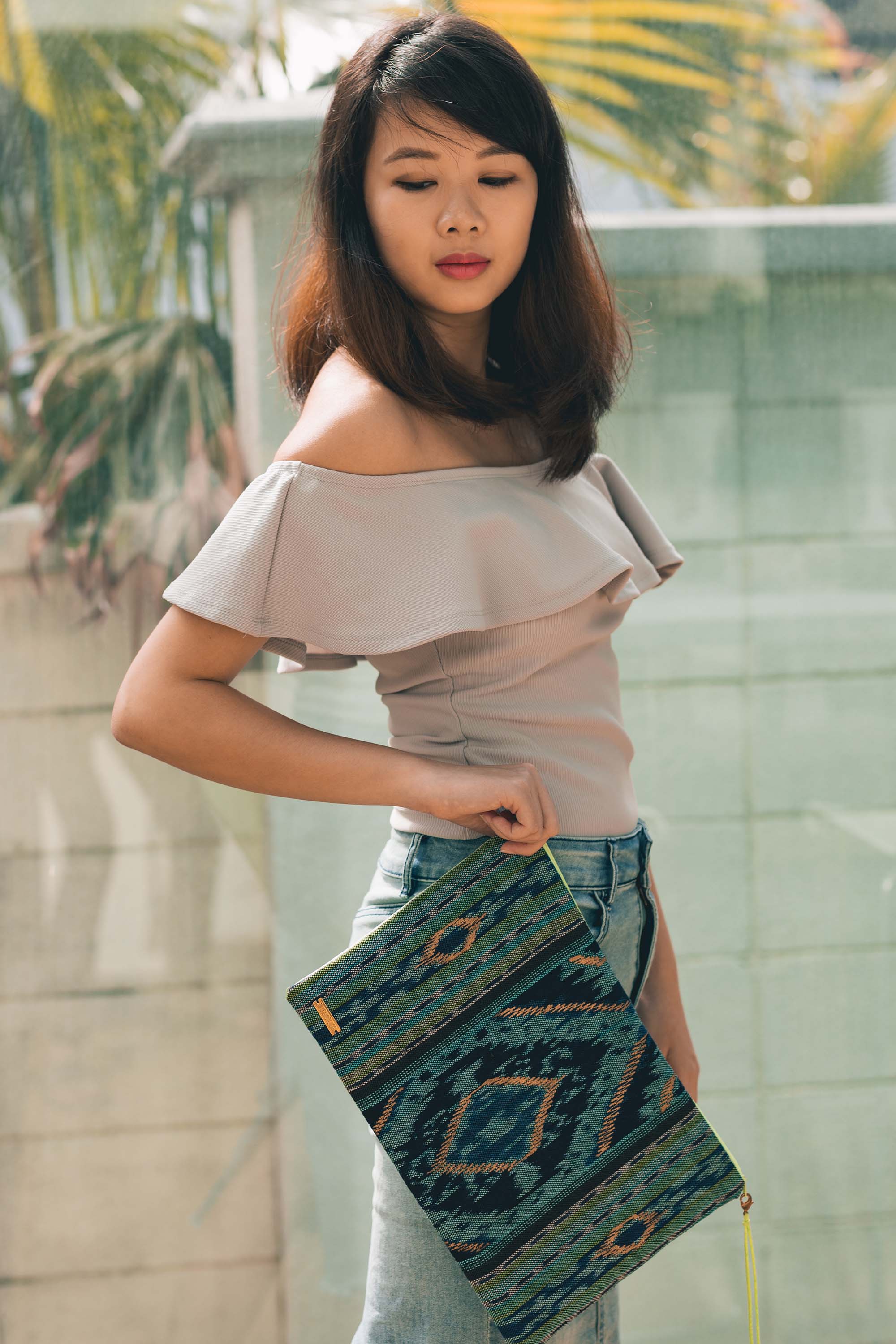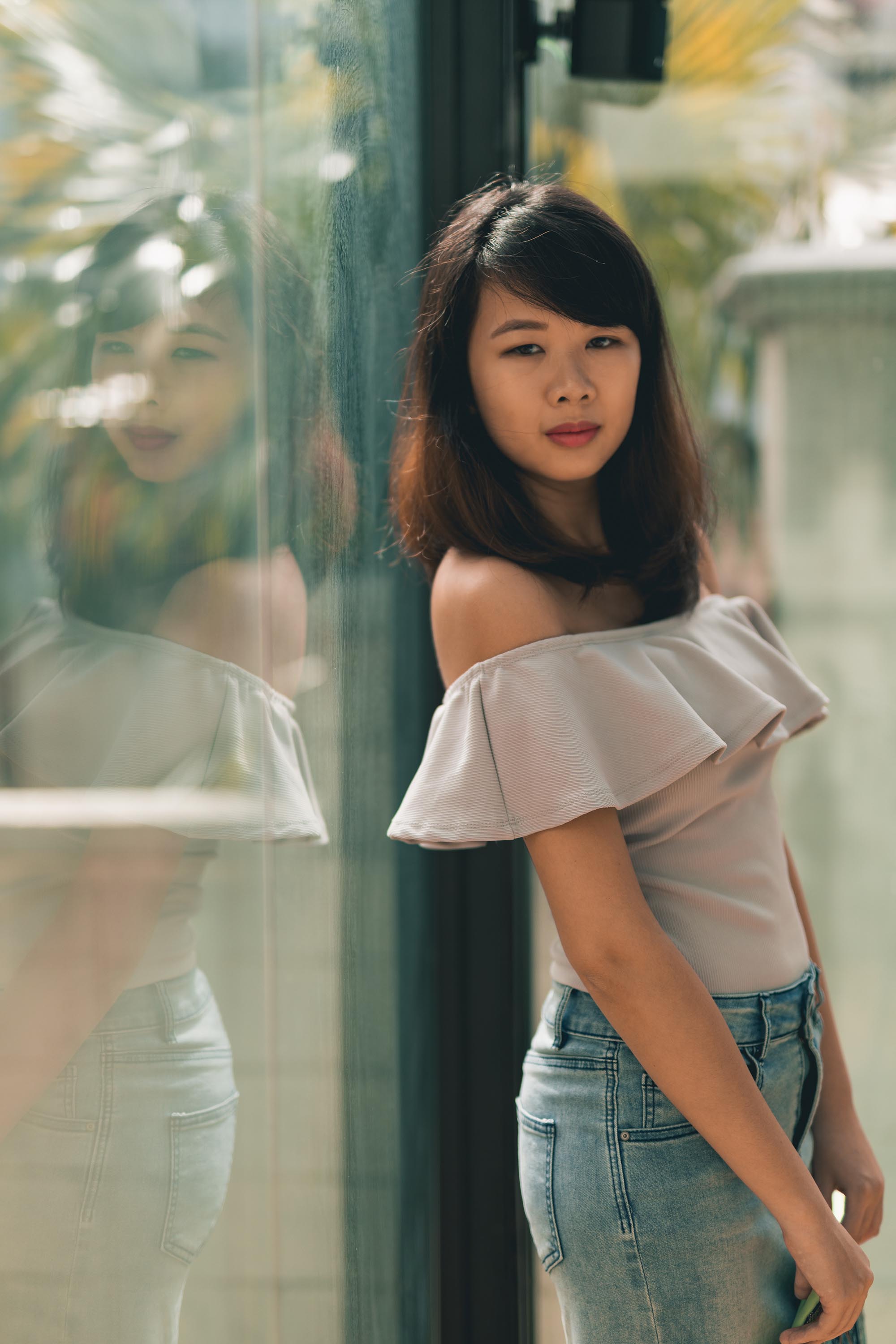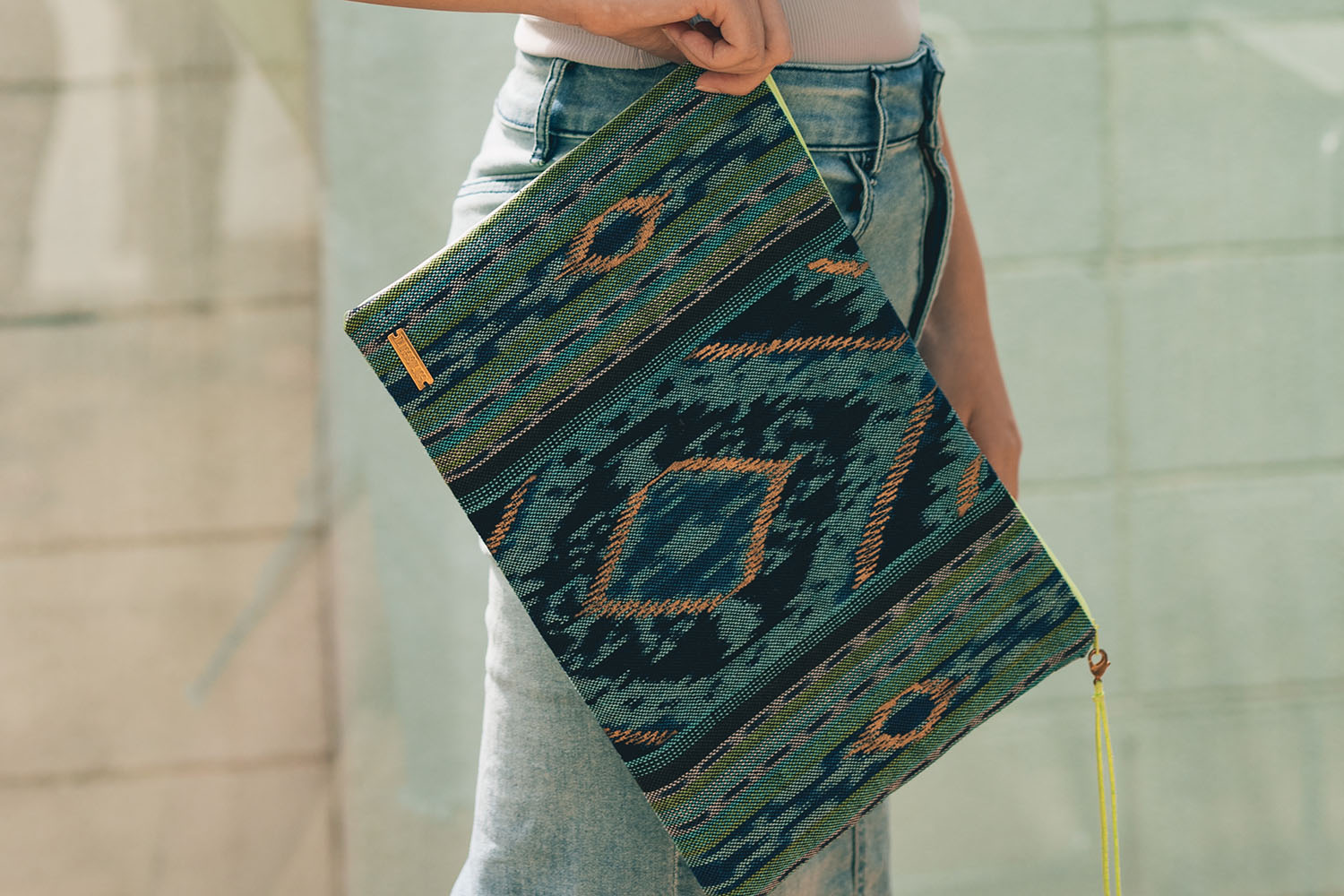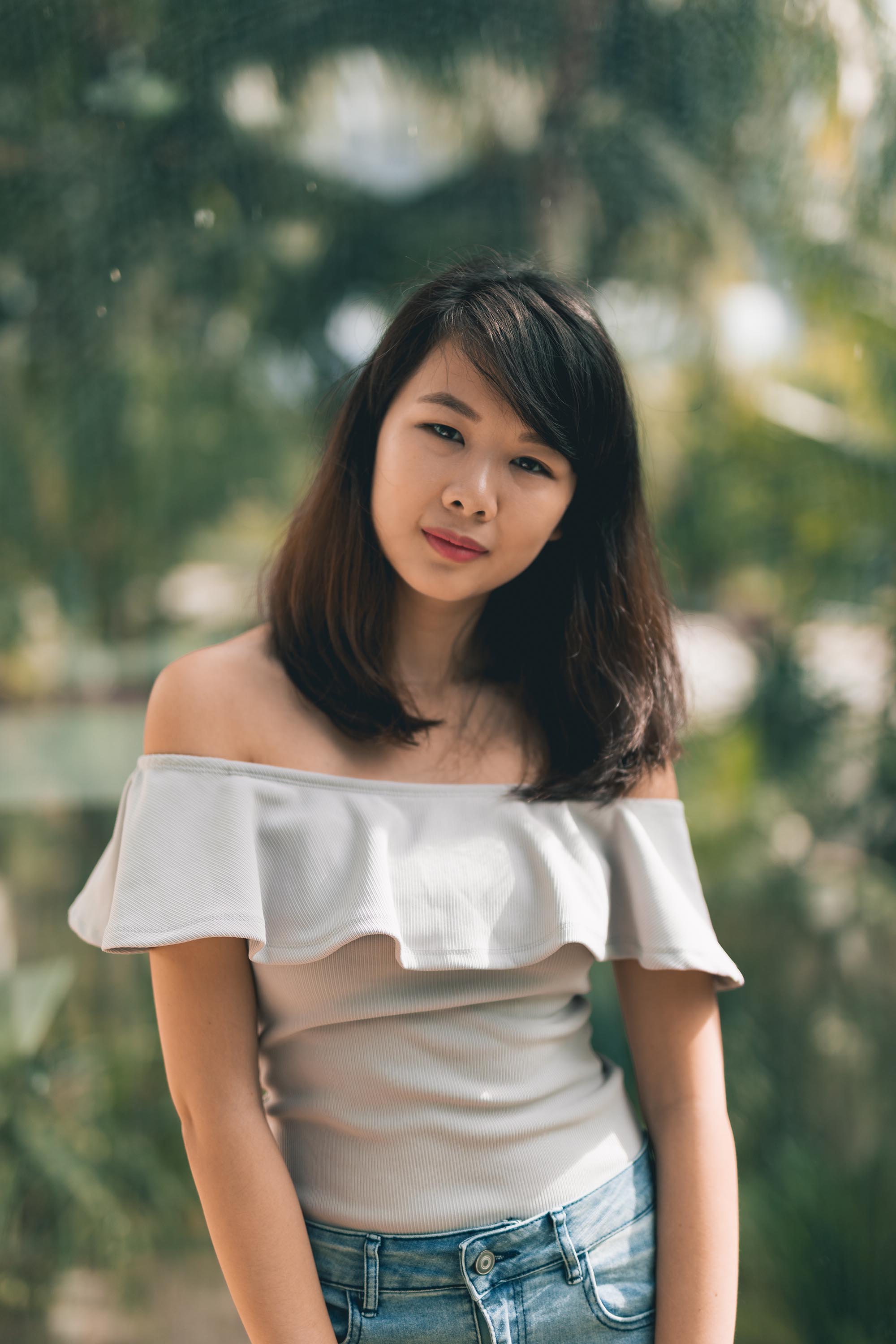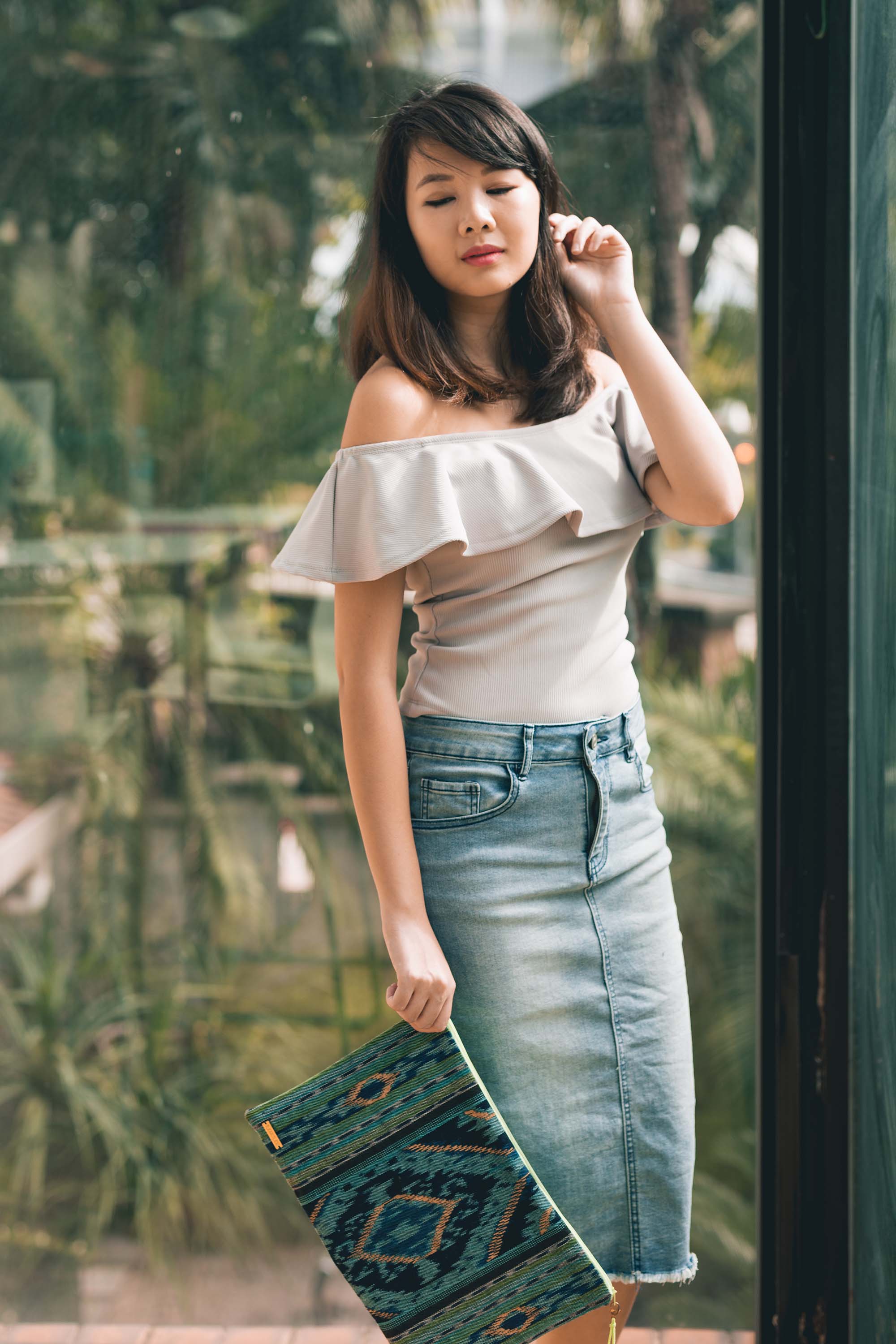 Off-shoulder Top – Valleygirl, Australia
Denim Skirt – Supré, Australia
Clutch – Twigsie Twigs
Lips (Stay by Me #804) – 3CE by Style Nanda
Usually, I shy away from everything and anything that screams "girly" but since it's the new year, I decided to try something alternative to my usual style. I found this off-shoulder top with frills in Valleygirl during my holiday in Australia back in November (let's pretend it never actually happened). If it had to be girly, the piece needed to be in a safe colour, and by safe, I mean grey. Baby steps.
During my stay with Christal in Gold Coast, she took me shopping and I found this denim skirt which is quite figure hugging. Also, a piece that is way outside of my comfort zone. I matched it with the off-shoulder top for a girly and weekend-chic vibe.
To complete the look, I went bold with this handmade clutch by Twigsietwigs. The handwoven Bornean print is unique in a gorgeous array of blue and green hues with gold highlights. It adds a splash of colour to my outfit yet not too much till it becomes too over-the-top.
And ta-da! All set and ready to go.
Confidence is a real ego booster, just in case you didn't realise that. If I can do girly, you can too!
Special shoutout to Saerah Ridzuan, my favourite fashionista momma and friend, from Twigsie Twigs for the clutch. To find out where you can get your hands on more handmade clutches and turbans, check out Twigsie Twigs' online store. 
—
Photography by: Nick Wong (@the.nickoftime)