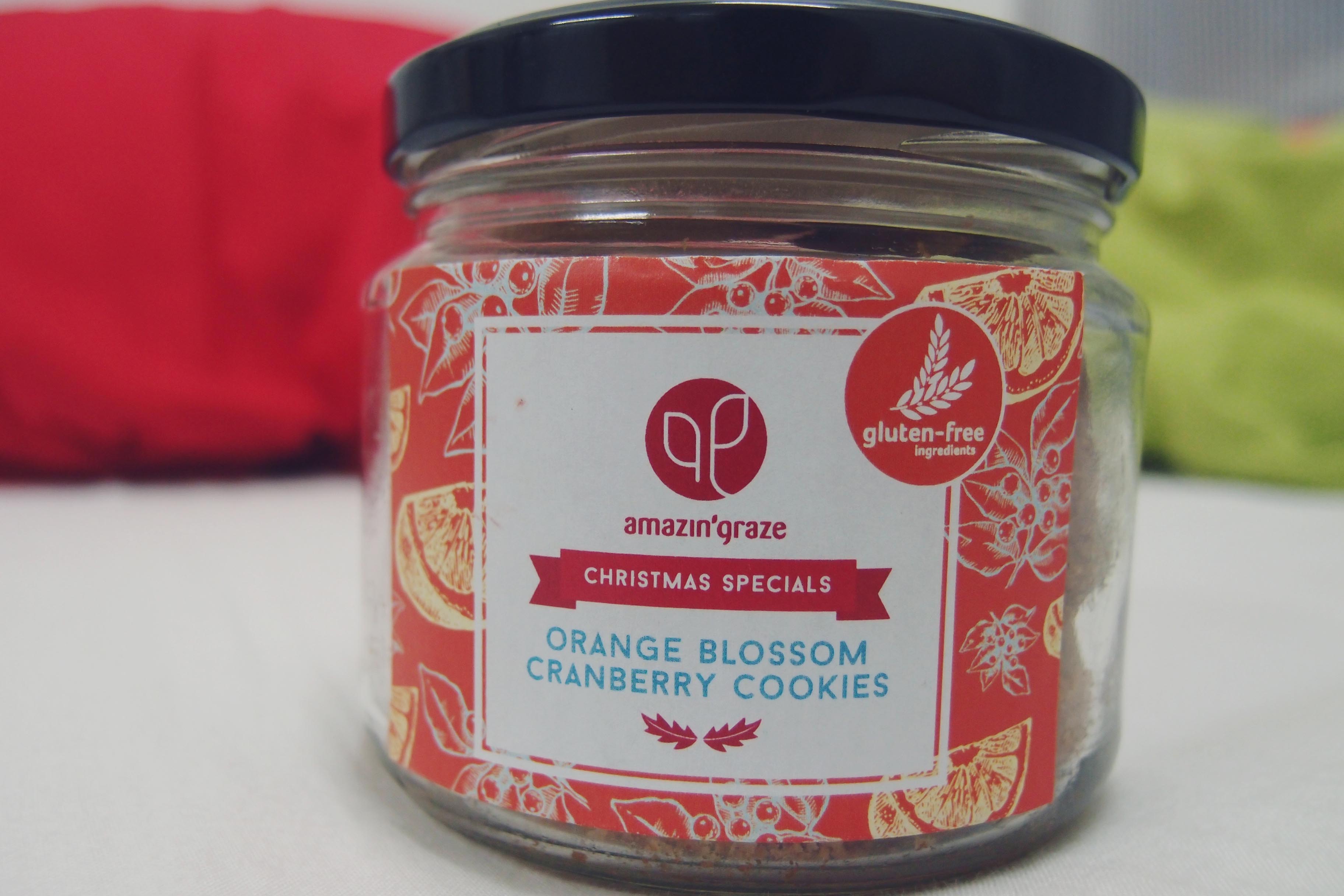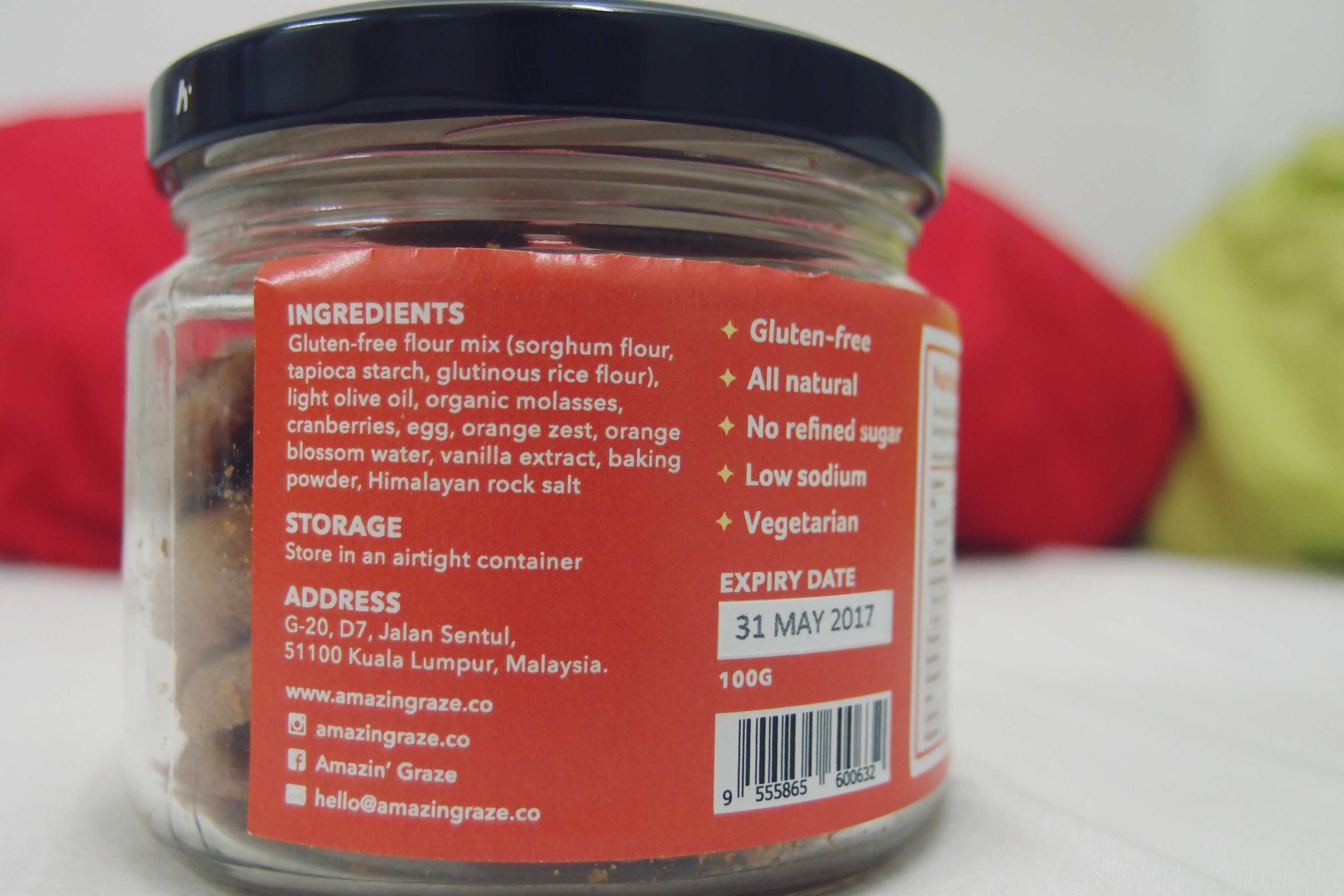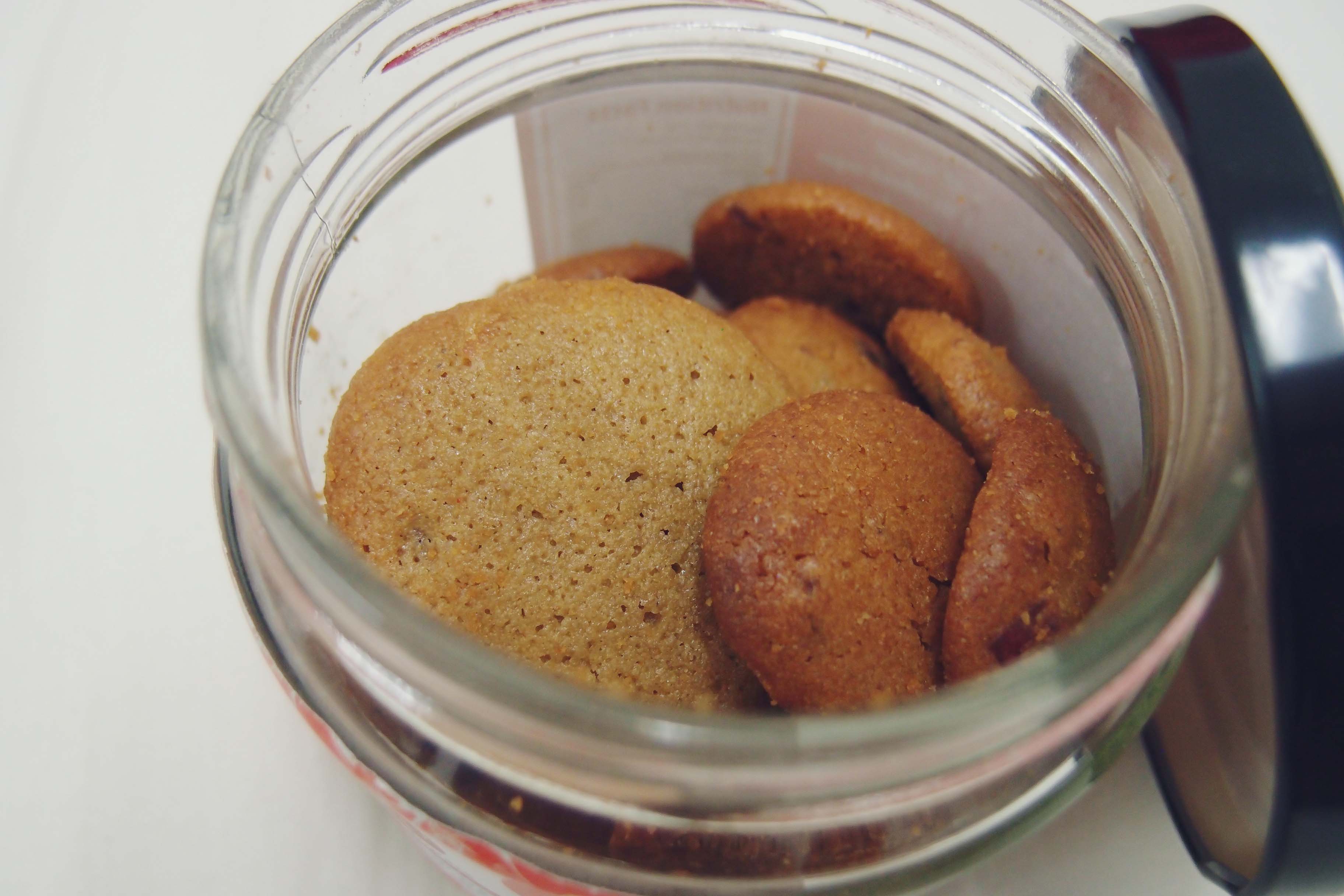 Growing up, I've been trained by my grandmother to not take too many sweets. My guilty pleasure, though, has always been warm chocolate brownies with french vanilla ice-cream. And toffee. Gotta love toffee – introduced by my late granddad who always made Quality Street a rare treat for me as a toddler.
While I'm not quite a cookie person, chocolate chip cookies would be my weakness. If I had to spell it out for you.
Last weekend, I headed over to Lot 10 for work because YTL Foundation was having a Christmas Hope Bazaar. Since it was for charity, I bought some coupons and decided to get some cookies from Amazin' Graze who was a vendor there. My mum has been really loving their stuff eversince she received a few bags of granola from my aunty – especially the Salted Gula Melaka Granola. I know, so much healthy in one bag. But but but! They had some Christmas specials and one of them came in the form of this amazing Orange Blossom Cranberry Cookies.
On hindsight, the cookies looked very unassuming and tame because the label said gluten-free. While I'm not your average health freak, I do enjoy citrusy deserts. Key lime or lemon meringue pie anyone? So being the curious and greedy person that I am, I bought them so that I can eat my sugars and not feel guilty.
Turned out to be one of the best Christmas cookies I've ever tasted.
The orange flavour was strong, almost like really good marmalade. Each cookie was baked crispy so there was a good crunch, and with the chewy cherry bits, it is a combination too good to be true. Also, they only used natural sugars. A perfect guilt-free snack.
If you would like to try any of the granolas, spreads and cookies from Amazin' Graze, you can buy them online here. Alternatively, you can head over to D7 Sentul East where their store is located. Since I now work in D6, just opposite, I can buy all the cookies I want up till Christmas! Lucky me.
Tis' the season to be jolly indeed!
Amazin' Graze Store: www.amazingraze.co
Amazin' Graze Instagram: @amazingraze.co
x
—
Disclaimer: This is not a sponsored post.