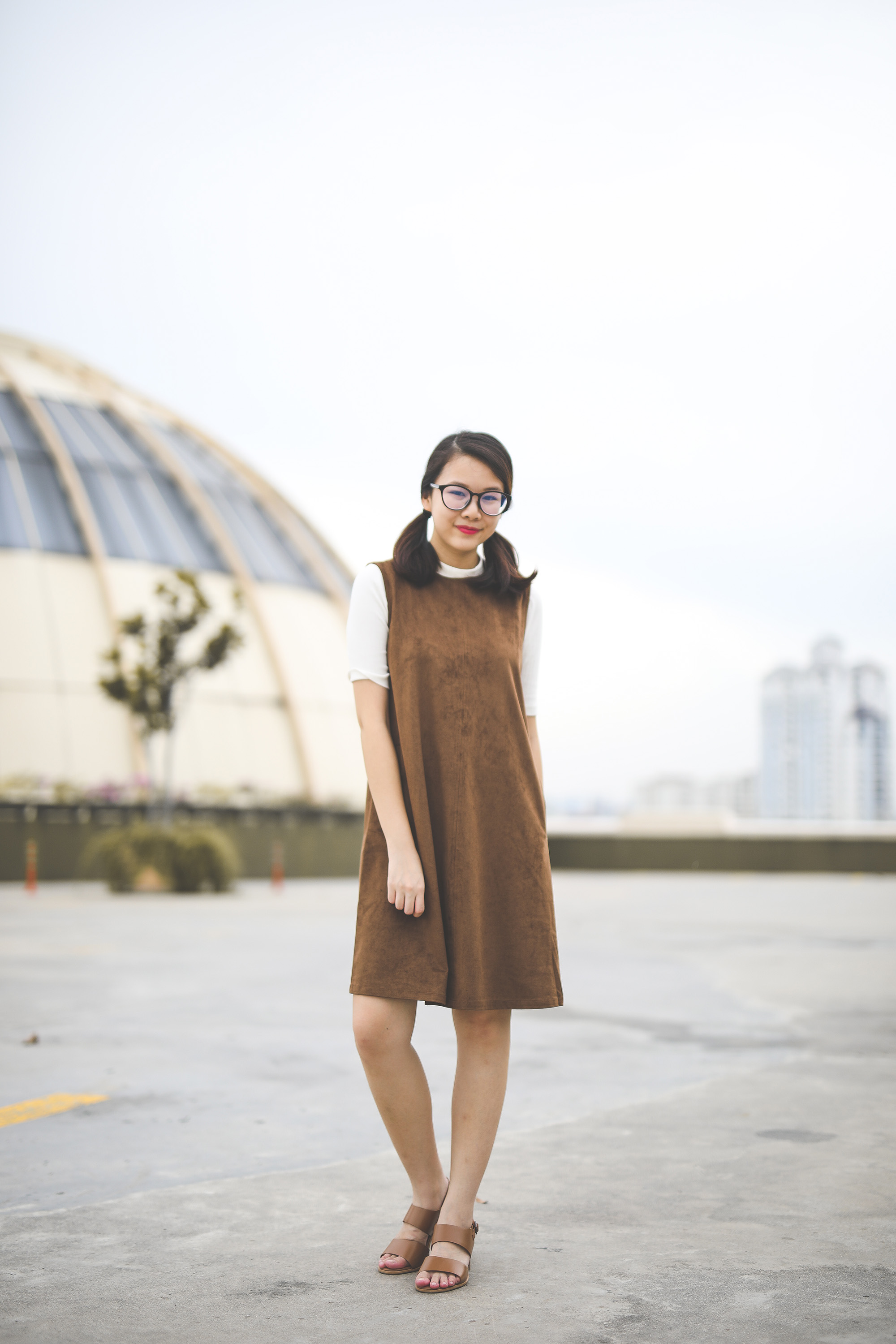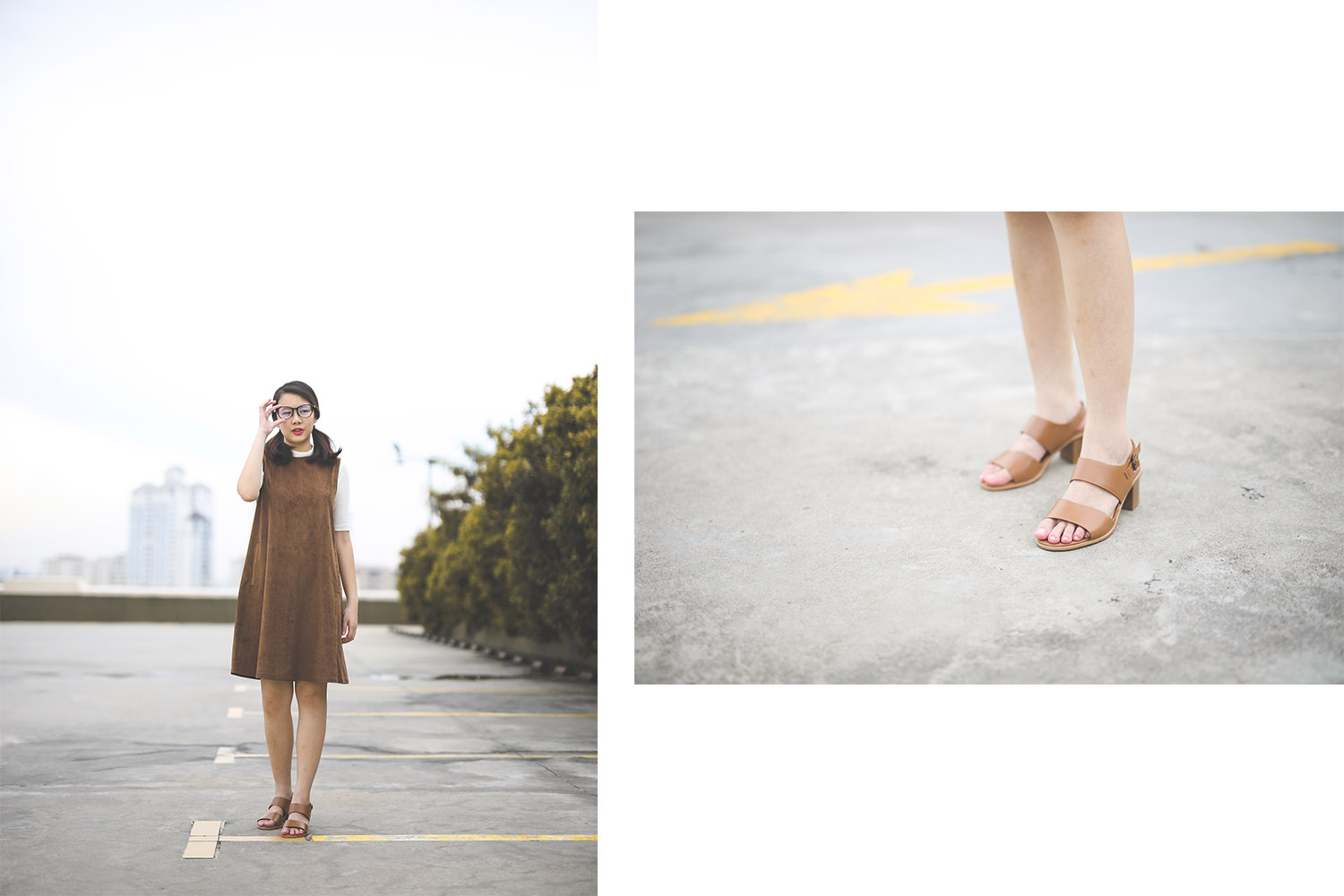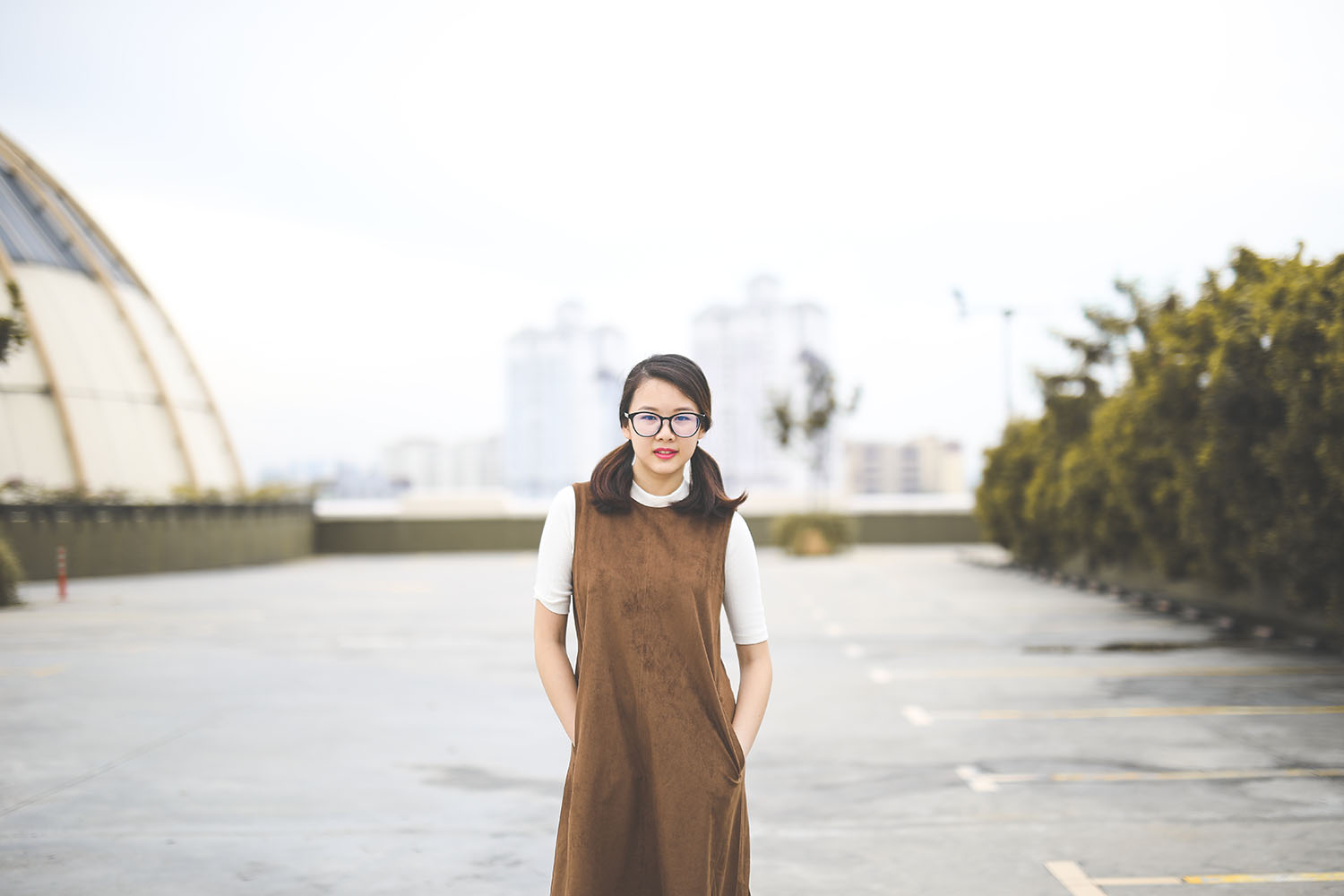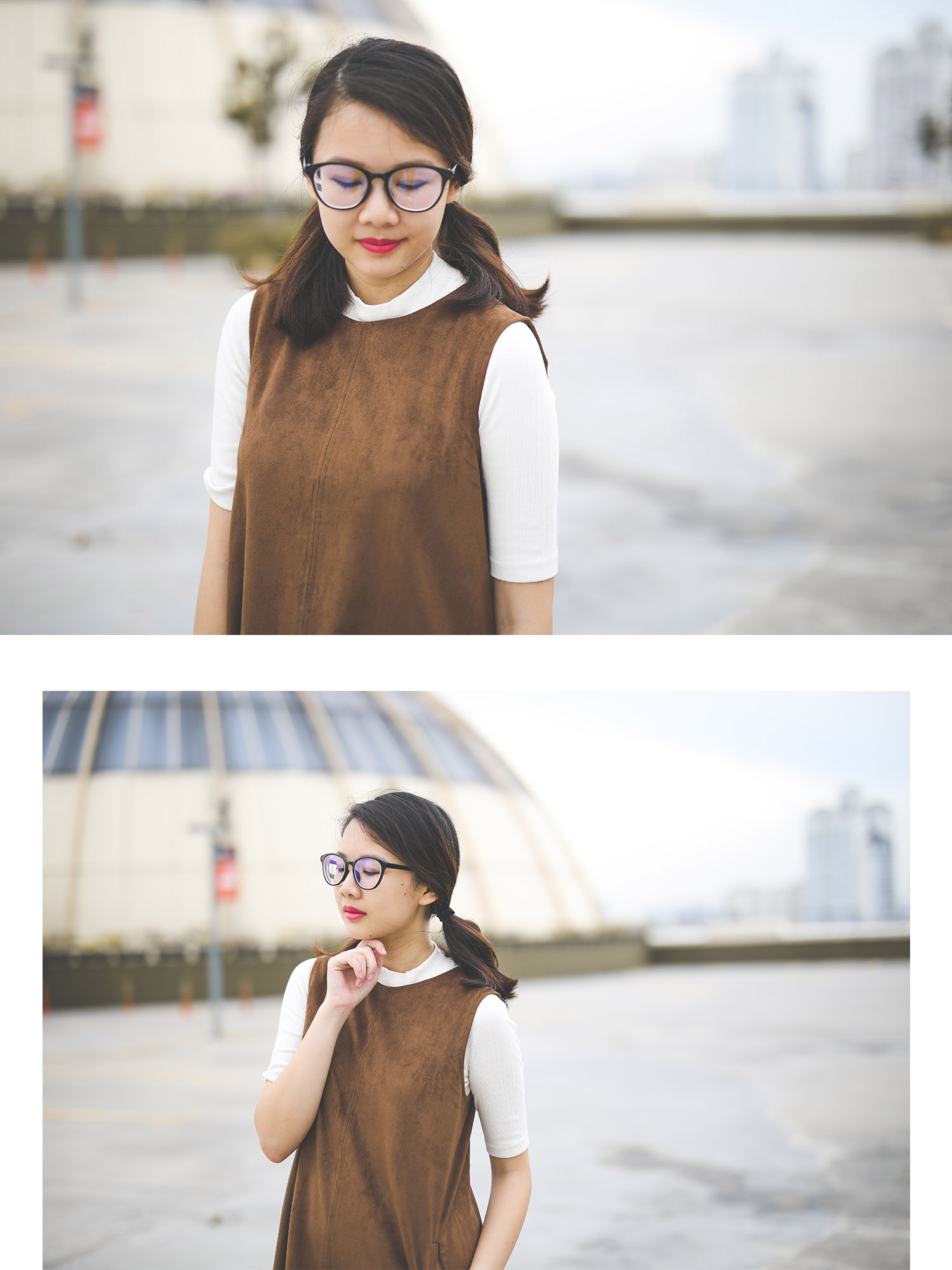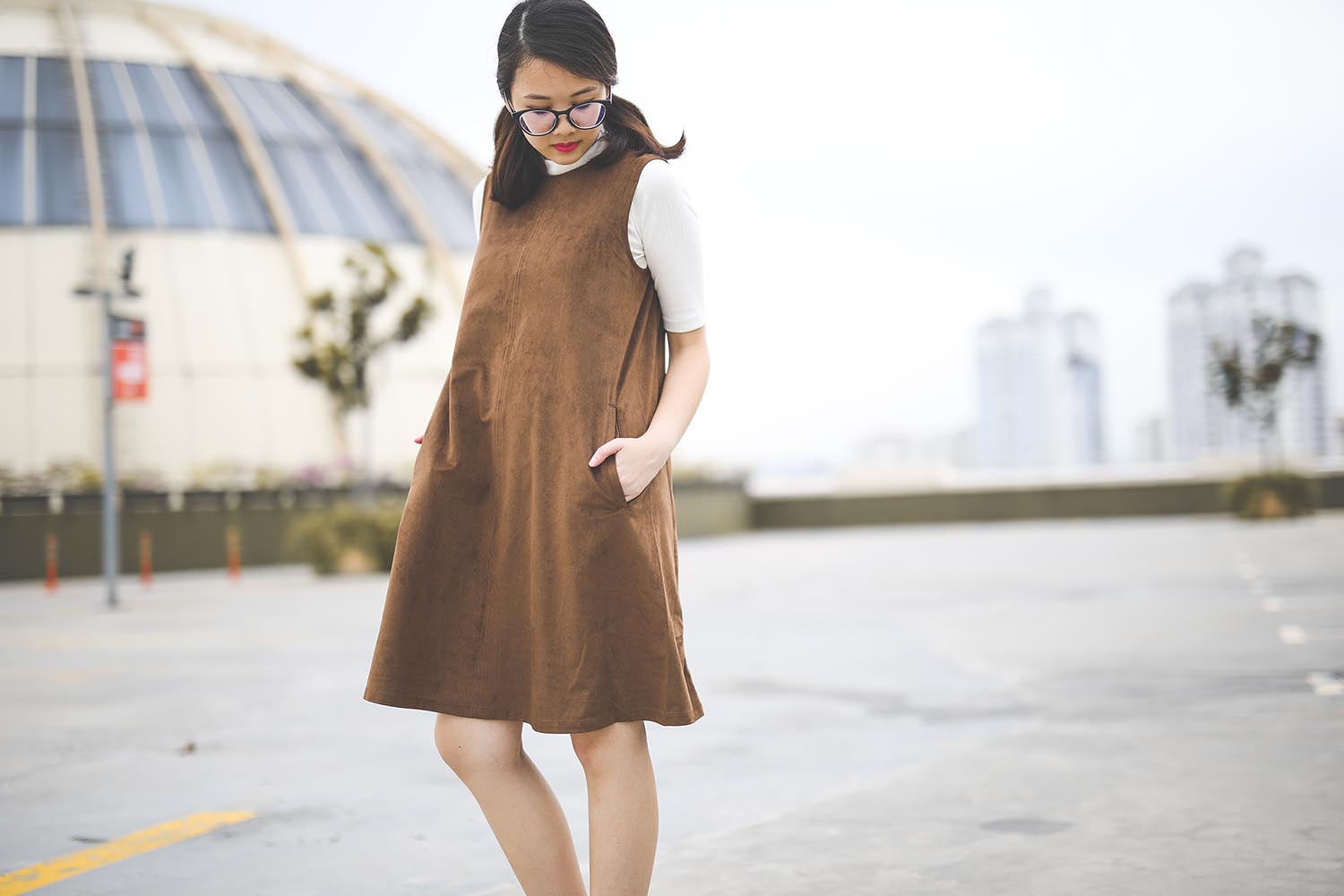 Brody Glasses – Visual Mass, Singapore
Turtleneck Top – Uniqlo
Sleeveless Dress – Uniqlo
Wedges – Shoopen
There's just something about preppy looks that I adore. Perhaps, I am a total dork on the inside. Take for example, I love big framed glasses because they seem to make seem more "intelligent"!
Wearing my glasses from Visual Mass in their Brody design, and tied my hair up into two little ponytails for ultimate geekiness.
Next up, I matched this white turtle neck top with my new brown suede dress, both from Uniqlo. I love the fact that the dress can be worn on its own or layered with basics. Anything that can be styled multiple ways is always a plus in my books because it means one thing – saving money!
To finish off the look, I wore my wedges from Shoopen. For something so affordable, it is a very (VERY) comfortable pair of shoes. I wore it throughout KL Fashion Week and my feet didn't hurt even once!
For a more autumn/winter feel, I would trade my wedges for black tights and a pair of booties. And of course, I'll put on a trench coat for warmth. But you know, Malaysia. It's summer all year round. Makes me miss the UK, especially when the sun is scorching outside, although technically it's monsoon season now and it just pours rain all day.
Hope you love the styling as much as I do!
Shot by the one and only bboyrice.
—
Location: Sunway Pyramid Rooftop
Photography by: Jeremy Choy (@bboyrice)