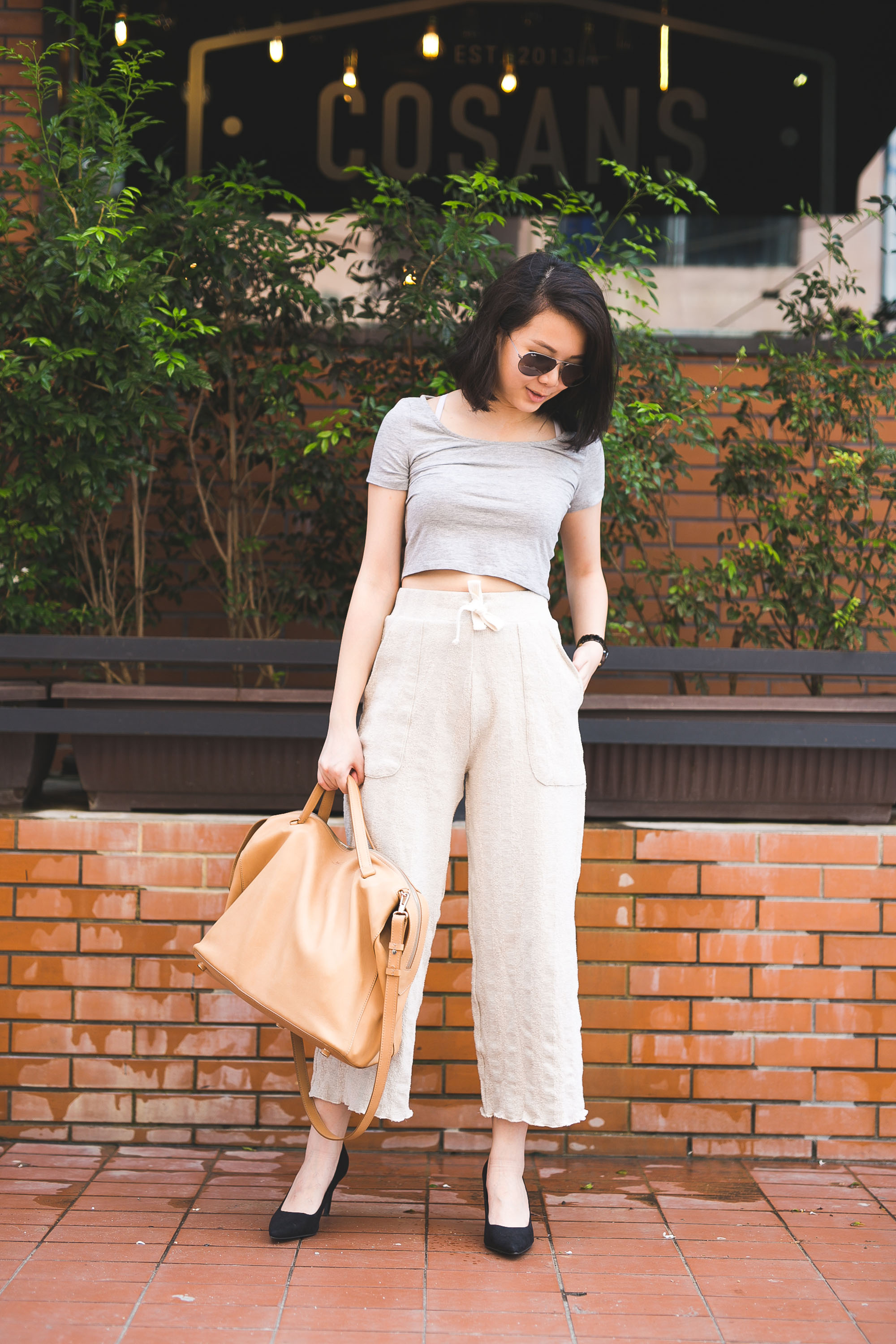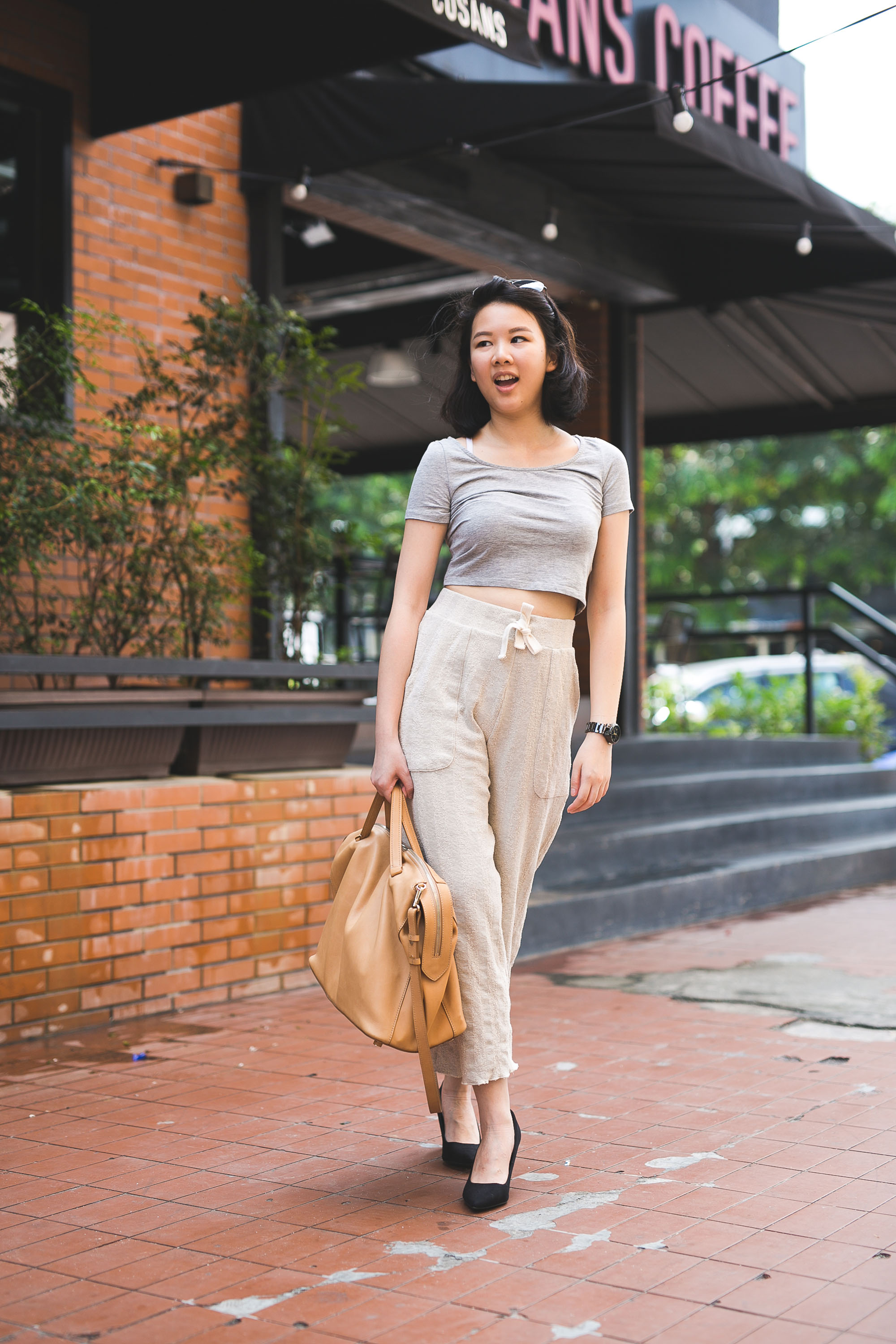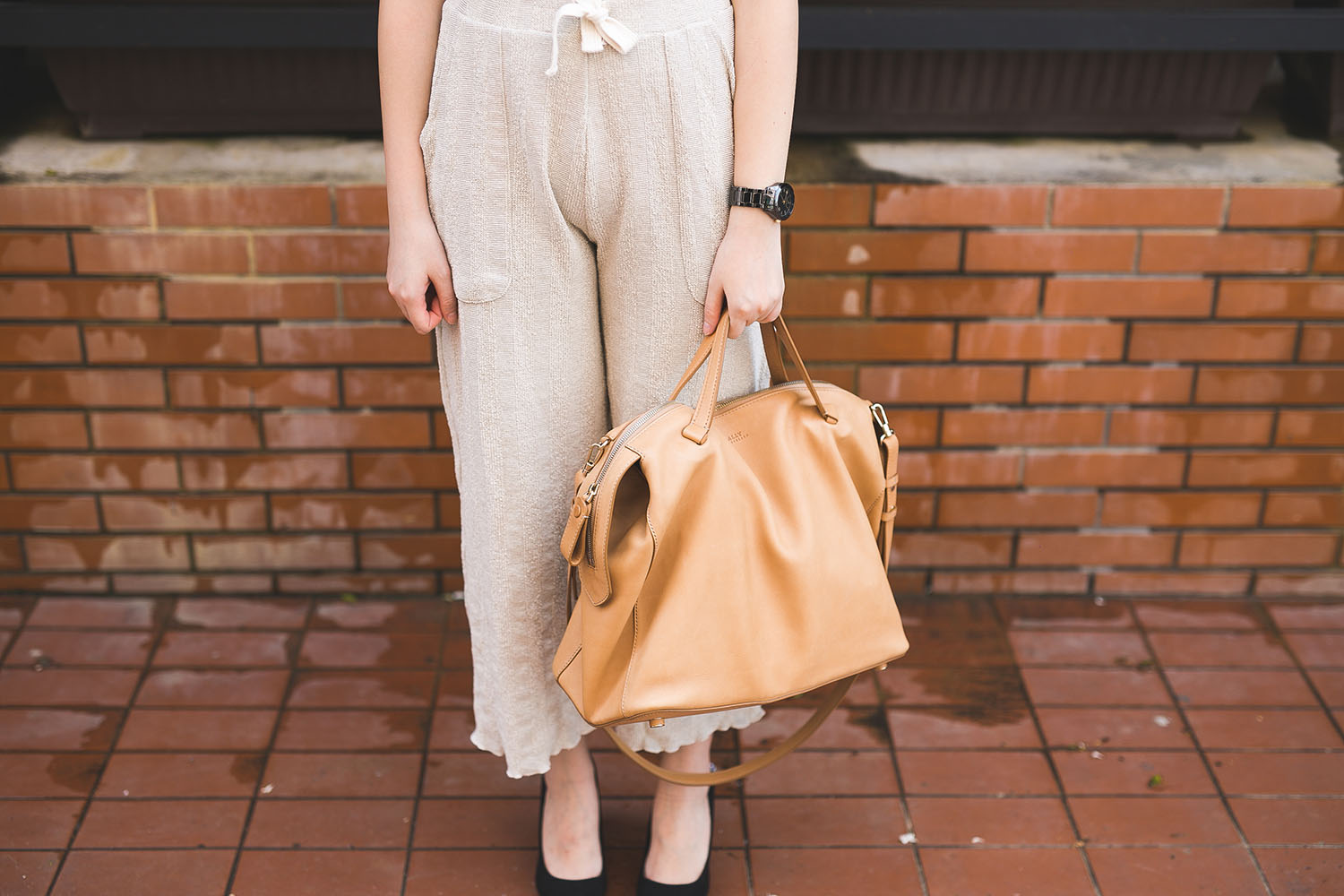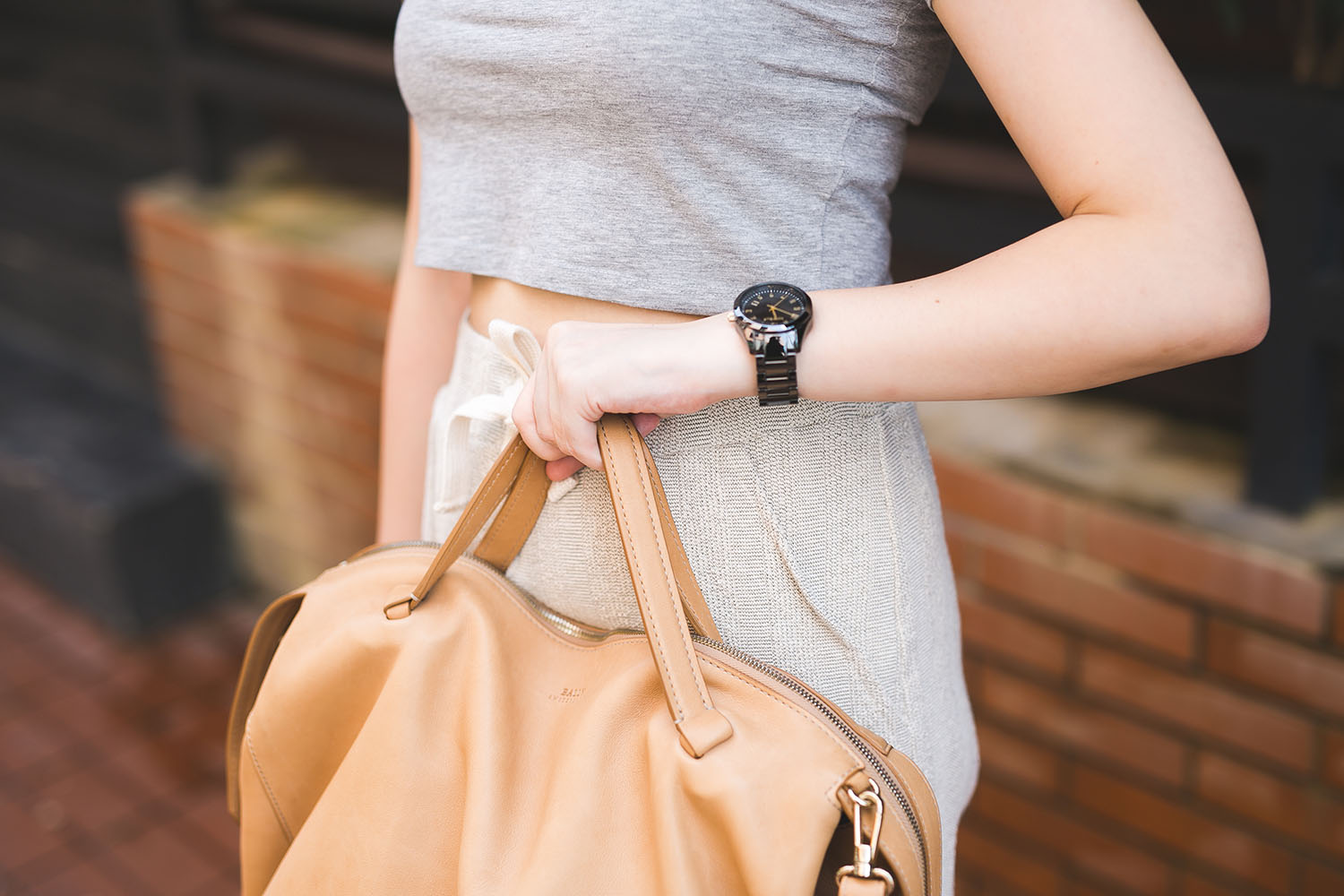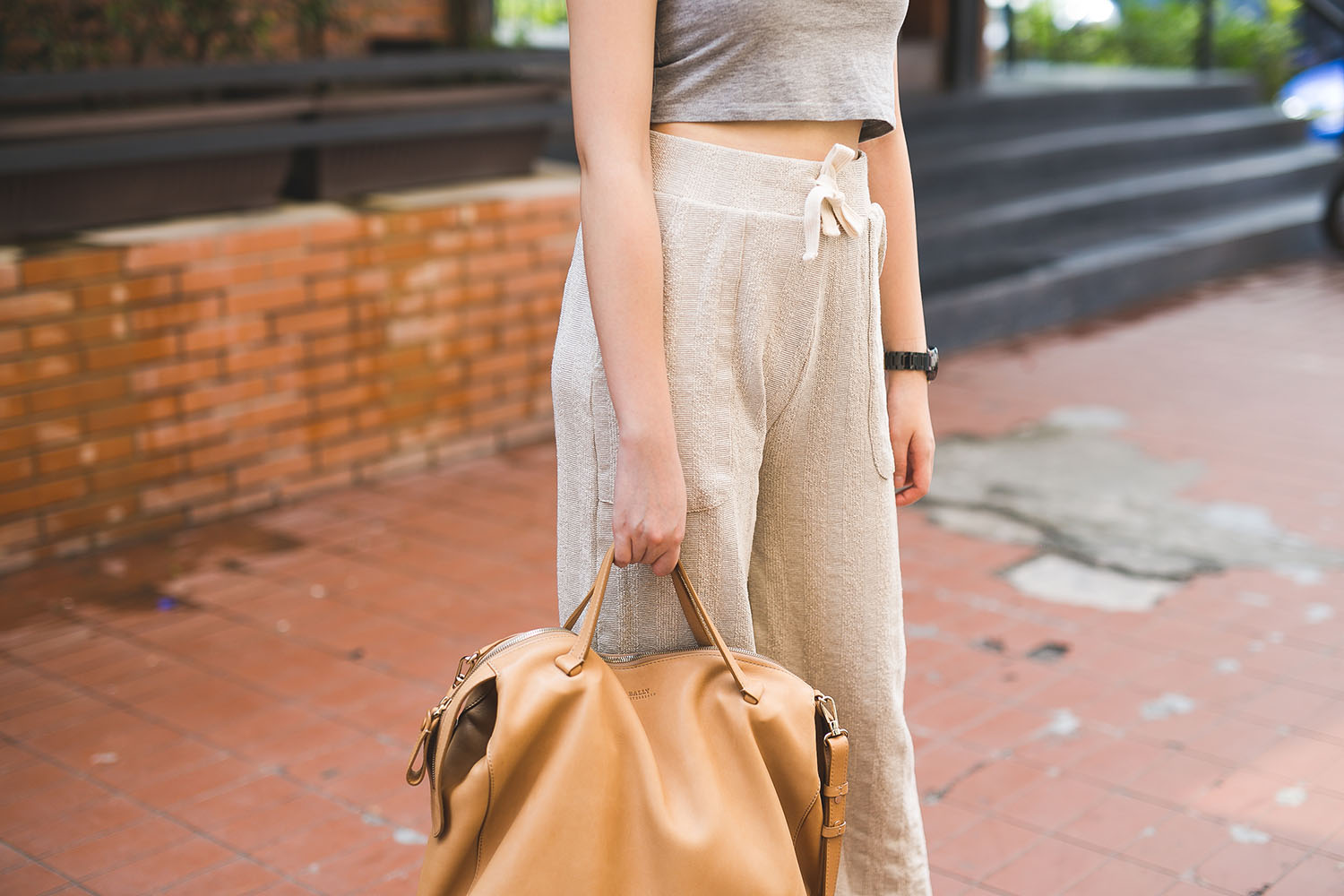 Grey Crop Top: H&M
Culottes: Zara
Bag: Bally
Sunnies: Ray Ban
Watch: Caravelle New York
Pumps: New Look
Didn't understand all that hype about culottes until I actually put them on in the changing room at Zara. Let's just say that I fell for it immediately. I picked a pretty nude, earthy colour – a creamy and slightly brown pair. And for this reason, it's probably harder to match anything in my wardrobe with it than usual. Decided to keep it simple with earthy tones like grey and camel, along with basic black. I like how this combination can be worn both for work and play. Double the functionality!
Also, don't be fooled. I only wear heels when I absolutely have to. They are not my go-to choice for footwear because I'm not very good at balancing, and also, my feet hurt after like 5 minutes. My tolerance for heels lasts as long as a child's attention span for Math. Whats 2+2? Four! Whats 6 x5? Mum, I'm hungry, and I want a sandwich now!
—
Location: SS15
Photography by: Jeremy Choy (@bboyrice)