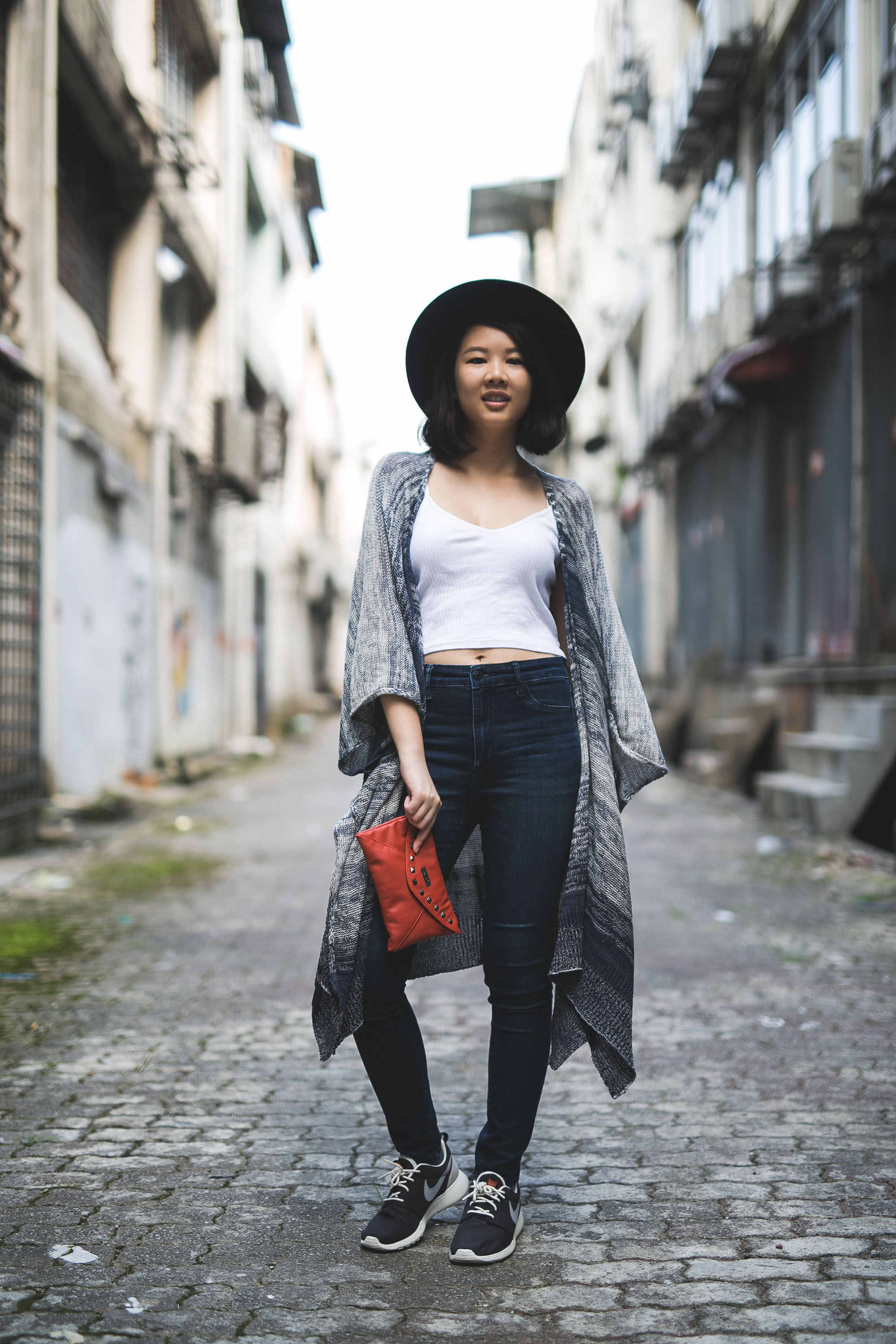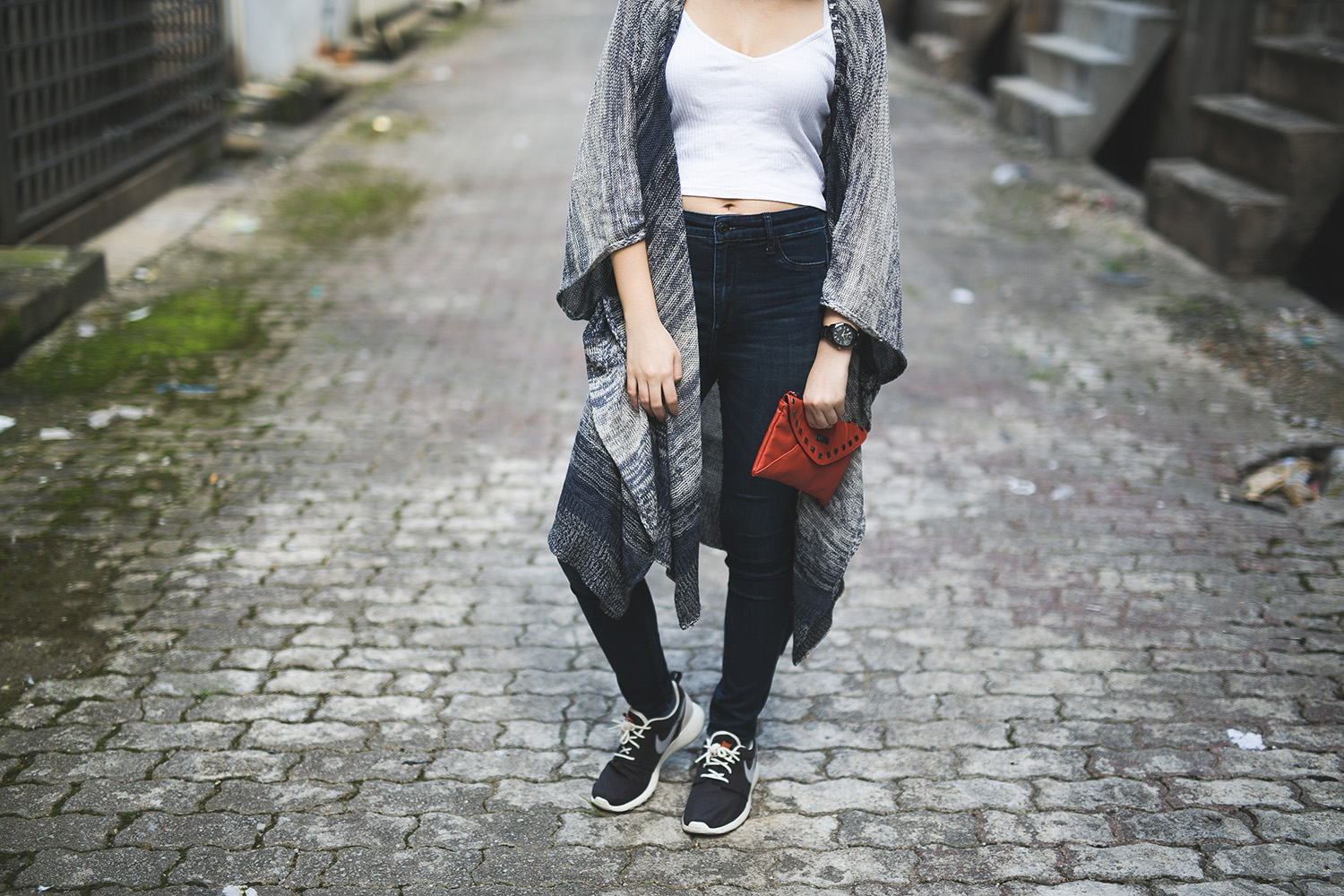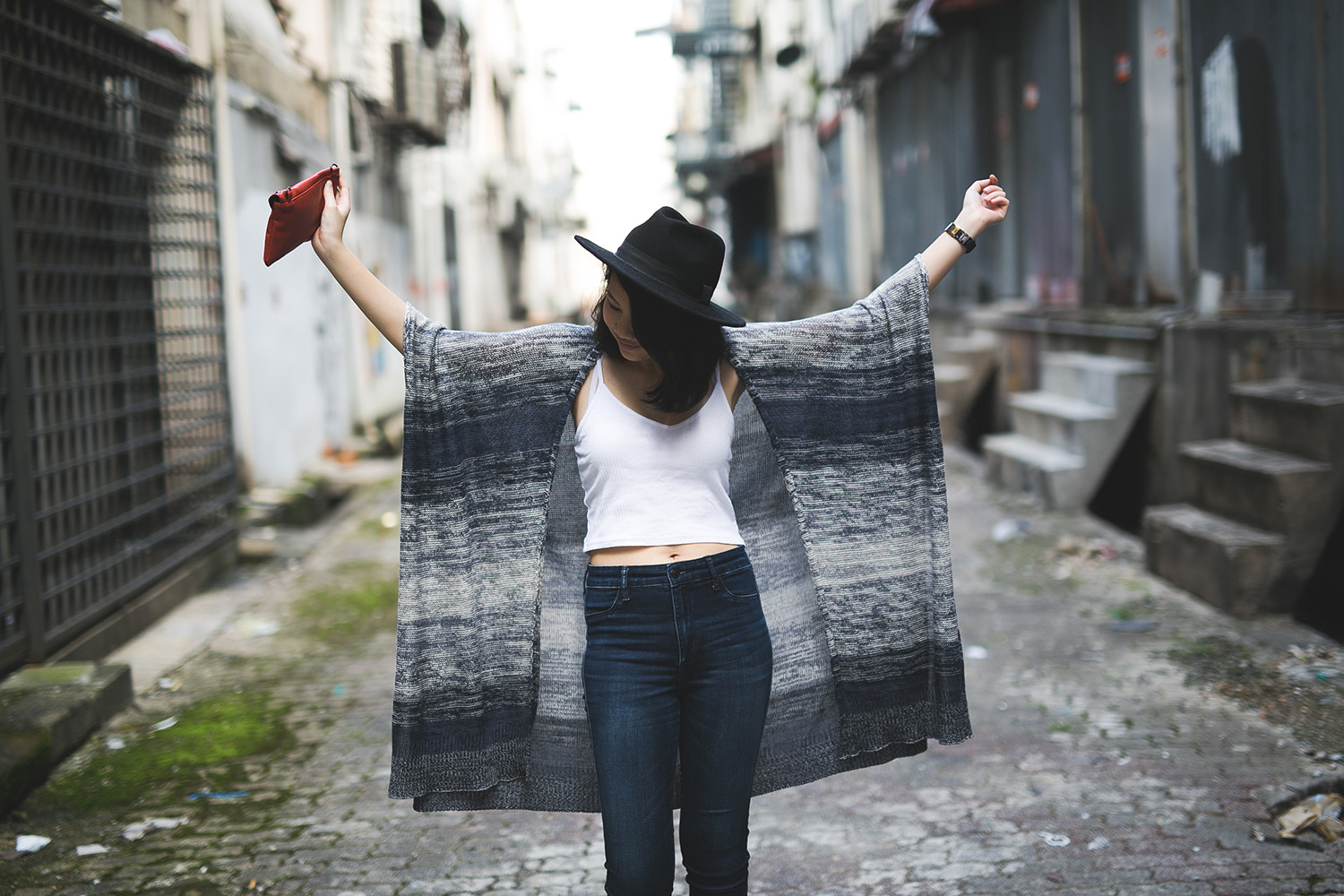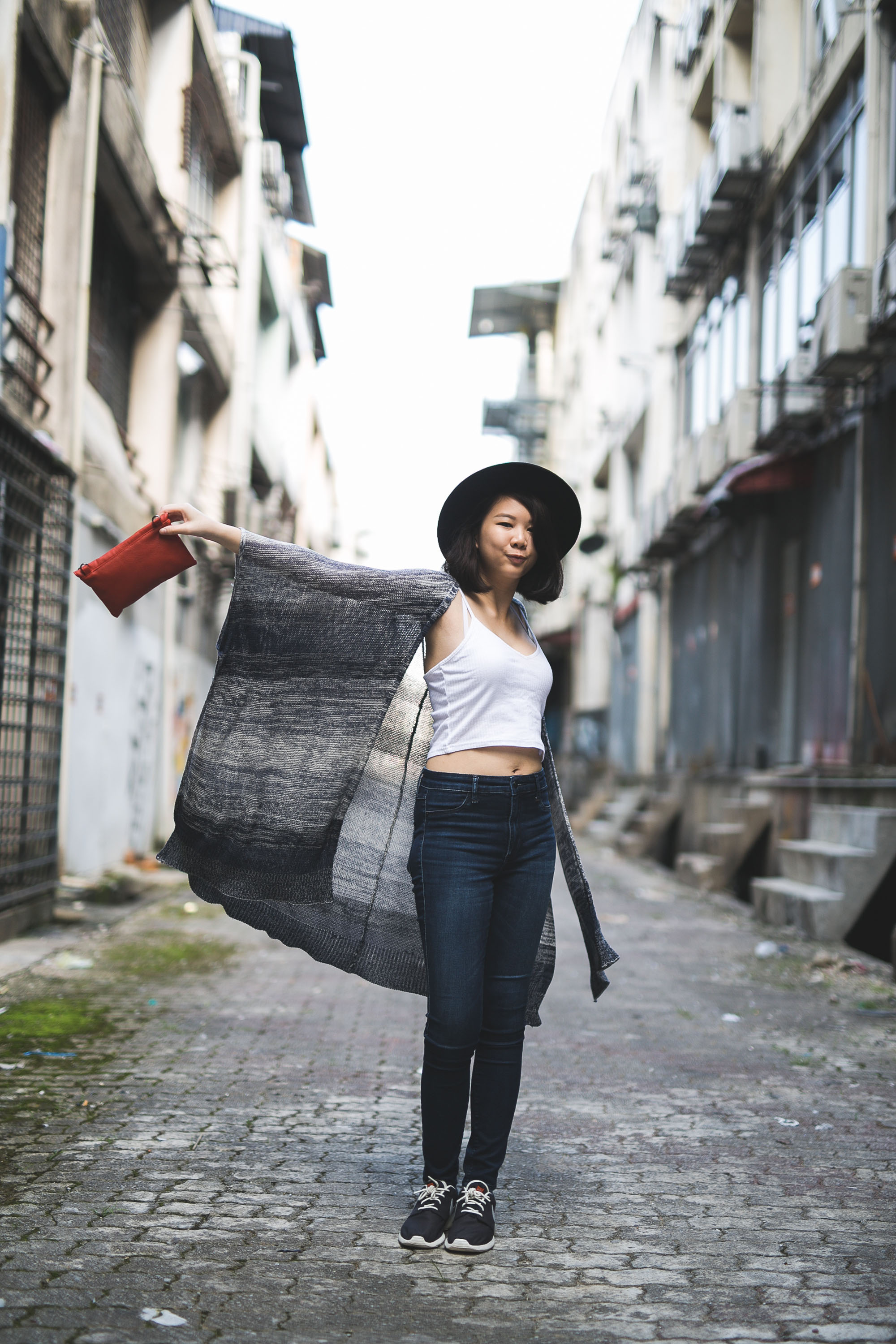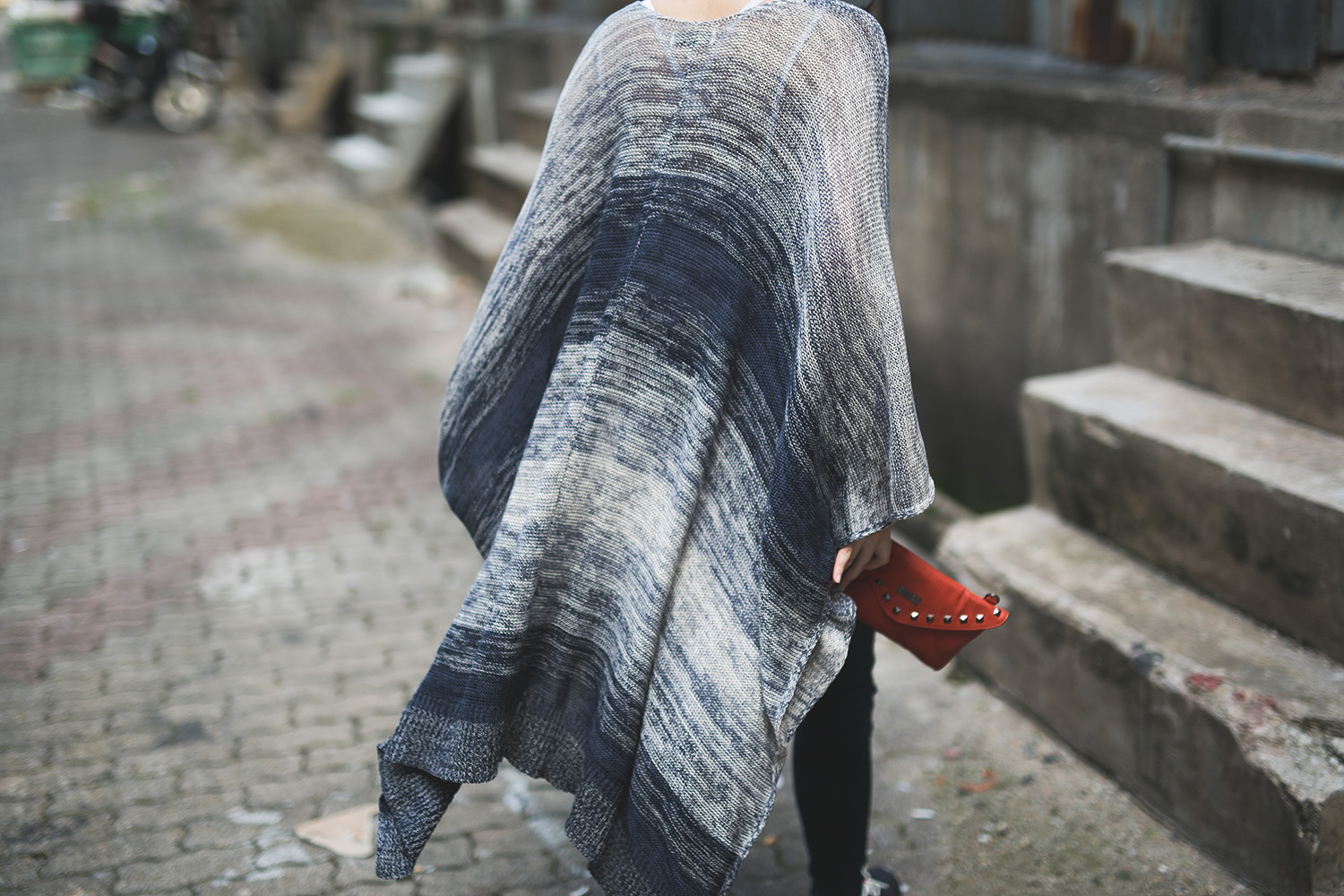 Felt Hat: H&M
Cropped Ribbed Tank Top: Topshop
Knitted Cardigan Cape: Abercrombie & Fitch
High-waisted Skinny Jeans: Abercrombie & Fitch
Clutch: Neo
Watch: Caravelle New York
Shoes: Nike Roshe One Retro
Since coming back to KL 9 months ago, I have missed the art of layering. The heat in this country is unrelenting and absolutely atrocious. However, when I saw this knitted cardigan cape on sale at Abercrombie & Fitch Singapore, I just knew that I had to have it – despite not being able to actually wear it in this climate. I mean, it was only SGD 30 for something so pretty! BARGAIN!
To keep things simple, I matched it with a basic white tank top and a pair of high-waisted skinny jeans (which happens to be my favourite pair of jeans at the moment because I love the cut but also because I have an obsession for Fitch – there, I said it). Add a pop of colour with my orange Neo clutch and the look is complete!
I think that after all the hassle and heat, it is possible to still layer up your clothes. Just find softer or more airy materials for your cardigans or jackets. If you work in an air-conditioned office, which most of you probably already do, then you shouldn't have to feel like you're in a sauna. Also, layers make you feel comfy. And let's be honest, who doesn't like that?
—
Location: SS15
Photographer: Jeremy Choy (@bboyrice)