While I am obsessed with Kpop, I don't listen to Korean rappers. So when my brother, Matthew, suggested going to Loco's burger joint in Hongdae, I was not particularly interested. He had a lot of convincing to do. But after looking at the reviews and seeing that Haha from Running Man also loves the food there, we decided to go over for lunch. And let me just say, no regrets whatsoever.
The Famous Burger is located in Hongdae, one of the most famous university districts in Seoul. It was relatively easy to find since I used Kakaomaps (don't bother with Google Maps in Korea) and Matthew also pointed out that it was surrounded by other famous cafés and eateries that are also owned by Hallyu stars. Clearly, I am very out of touch with my Kpop side these days.
Their signature dish is unsurprisingly known as "The Famous Burger" which features thick patties and a generous amount of melted cheese. Avocado slices and bacon can be added for an additional charge. For those who don't eat beef, they do have chicken options available although I think that the beef is what makes this place so popular. When I visited, it was a weekday and not very crowded. But if you would like to live it up Korean-style, they do have a DJ booth is set up at the counter for hip-hop and electronic music parties open to all every Friday and Saturday.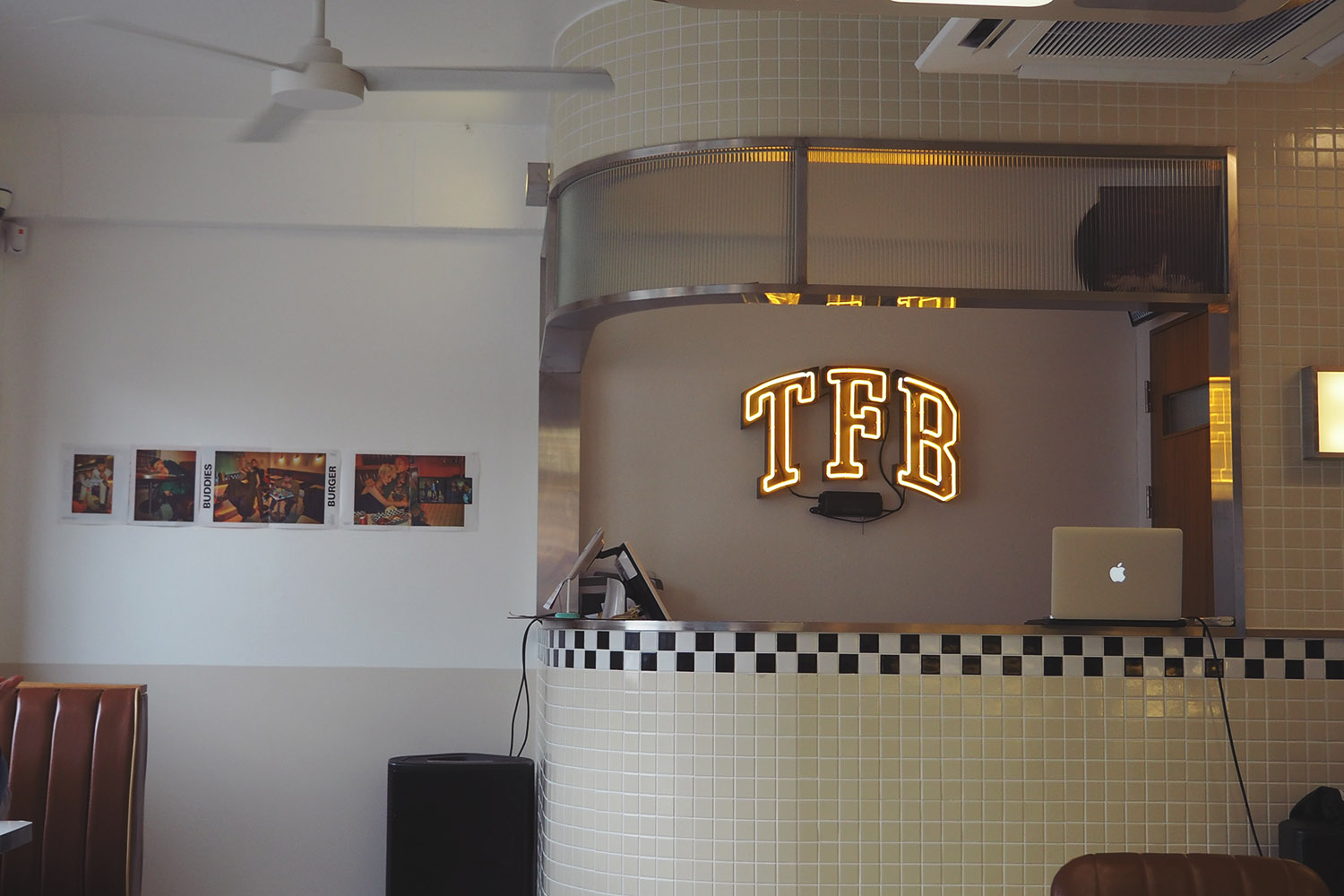 The decor is very retro, reminding me of American diners that you see in movies. They do counter service, where you have to order and pay at the front. They will give you a number and you just wait for your food to arrive. It was very empty when I visited so the food came fairly quickly that day.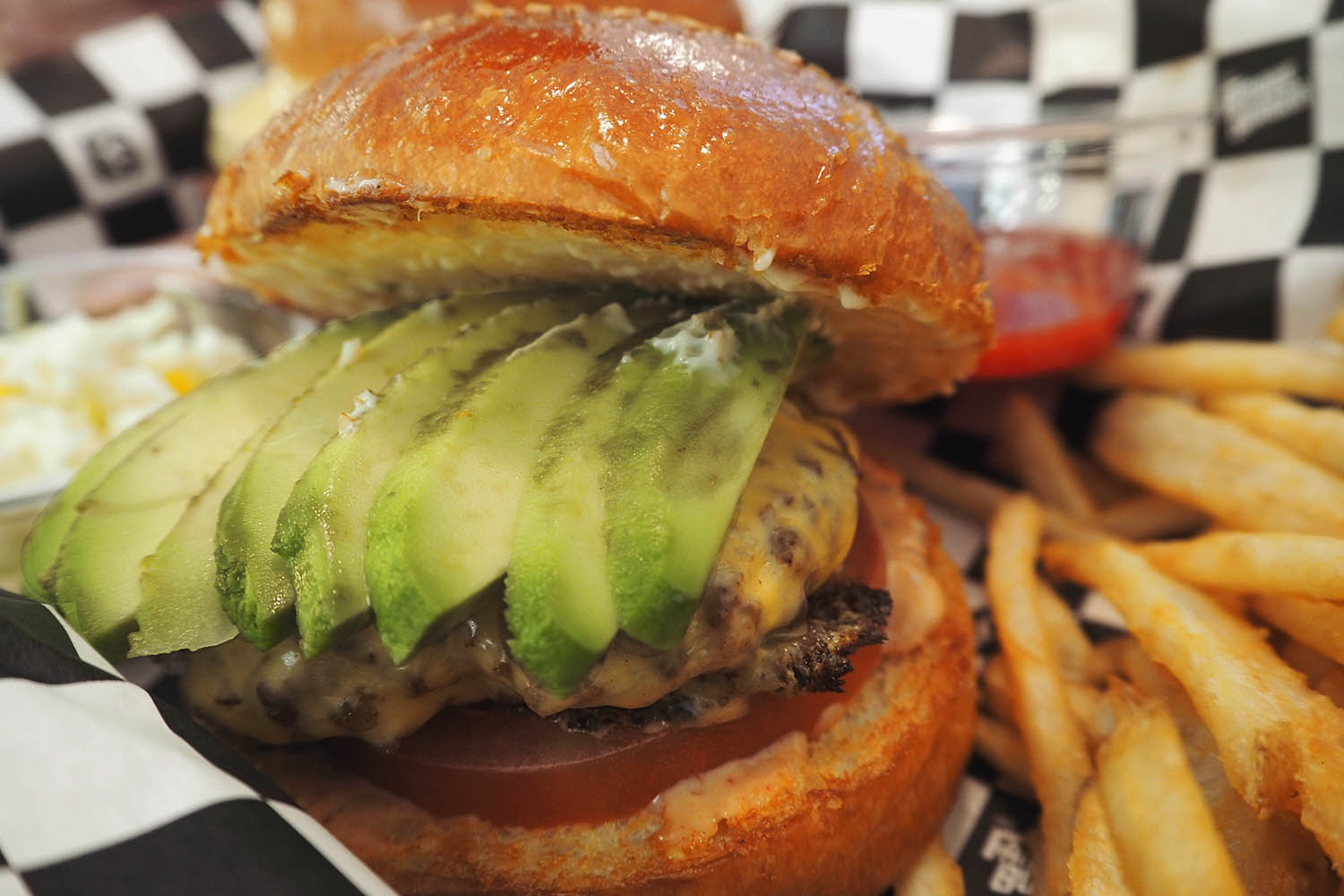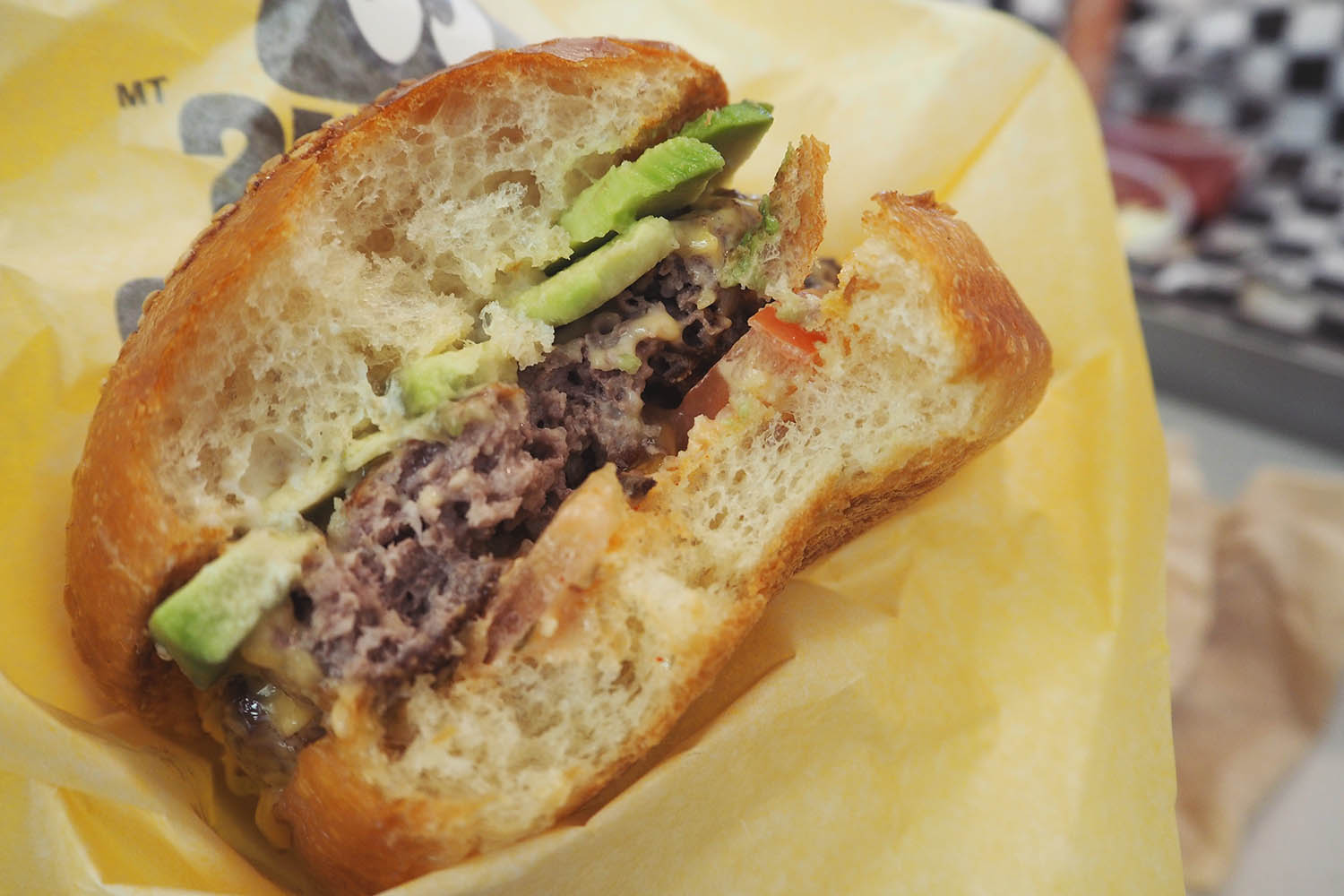 I ordered the Royal Green Burger which is actually The Famous Burger with avocados because I'm a typical millennial and we plan on finishing the earth's supply of avocados in the next 10 years. Just kidding. It was actually one of the more popular choices according to their Instagram feed, so I went with the majority. You'd think that hyped up burgers would be mediocre but this one was delicious! The brioche bun was fluffy; the salad was fresh; the avocado was creamy; but most importantly, the patty was seasoned well and retained that juicy texture. Such a well-rounded burger. Definitely would order again.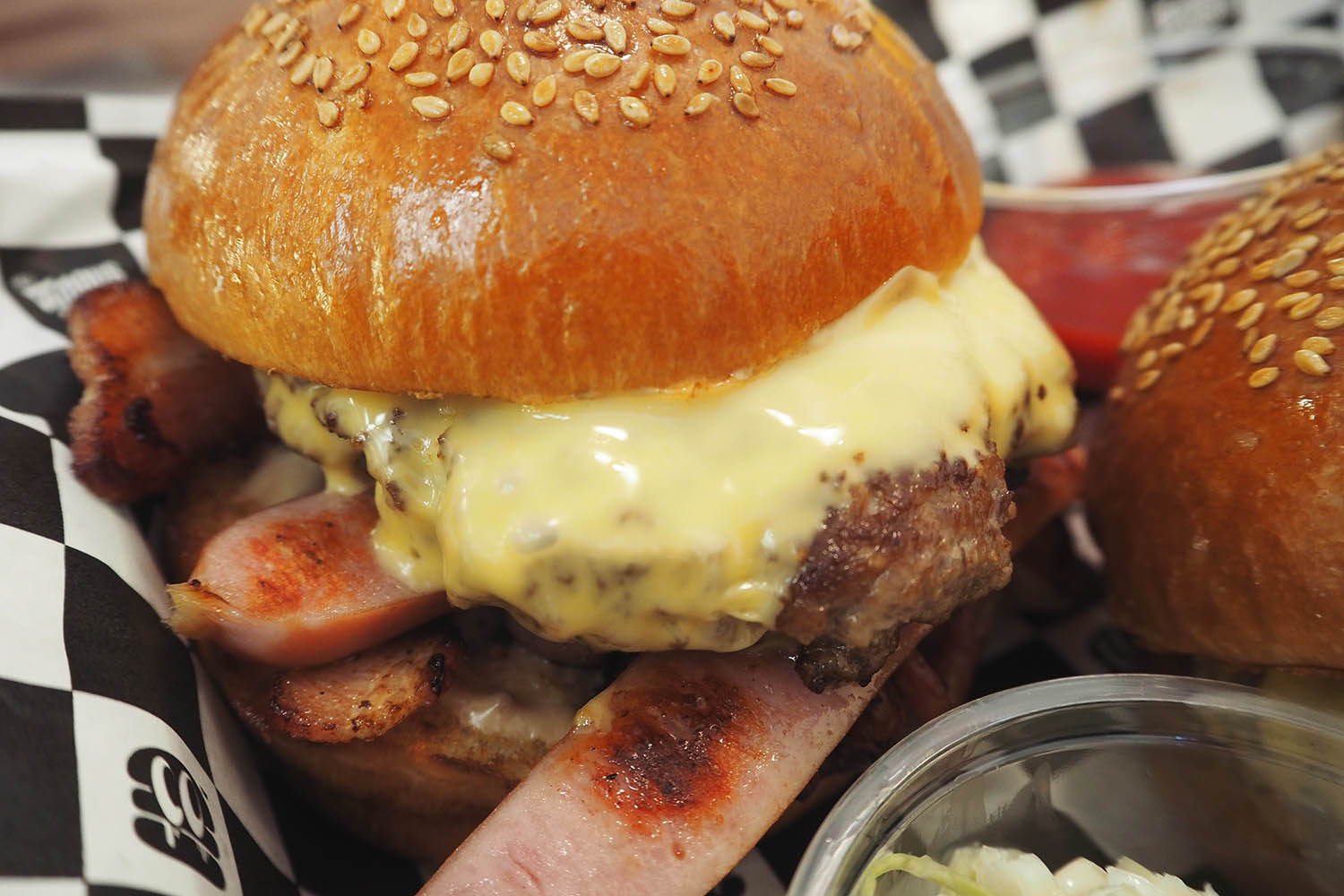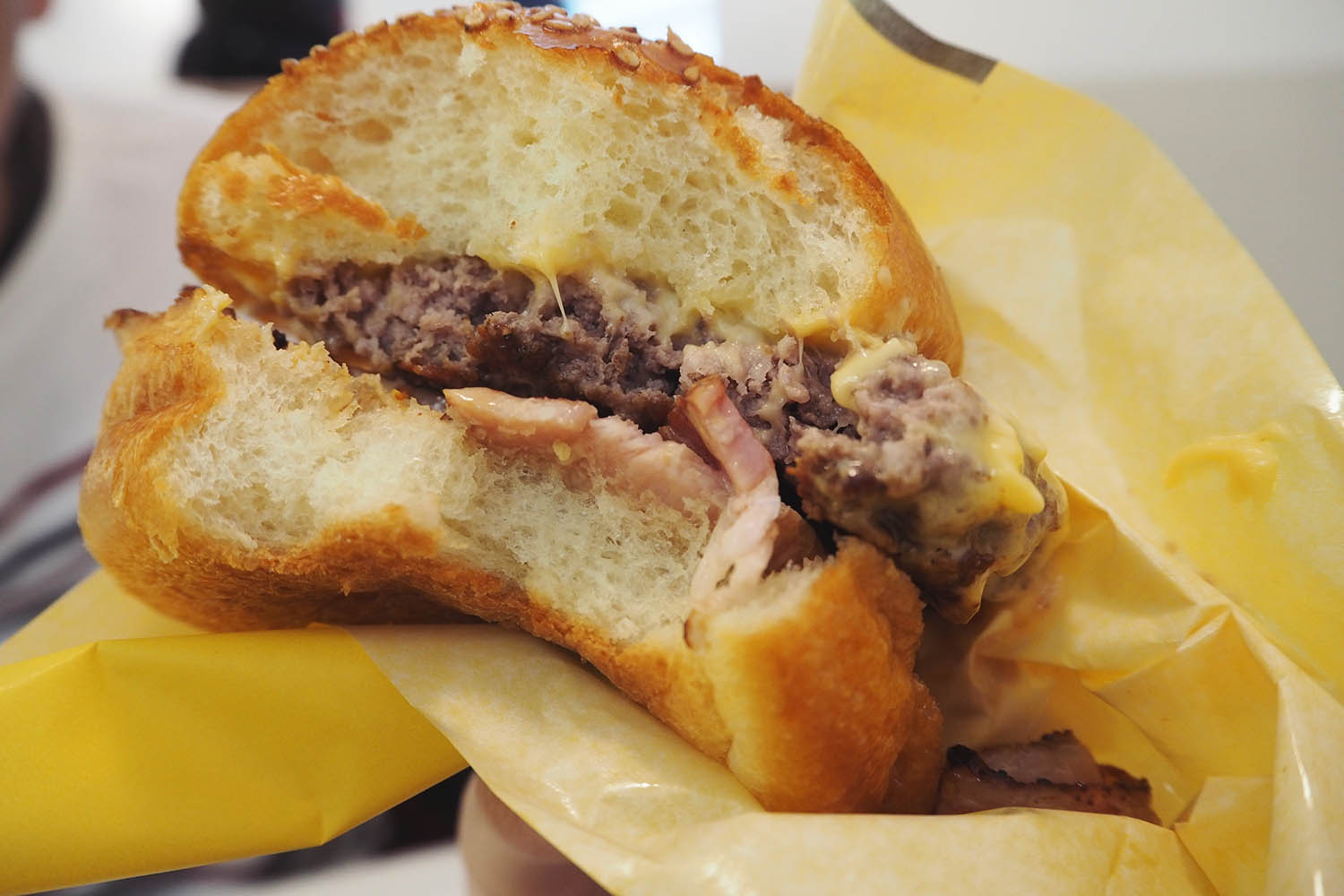 Matthew opted for the Ultimate Burger, topped with bacon, sausage and their homemade barbecue sauce. This burger is definitely a lot meatier, a plus point for meat-lovers. As a matter of preference, I'm not a huge fan of barbecue sauce because I don't like the smoky flavour. Nevertheless, it was still a really good burger.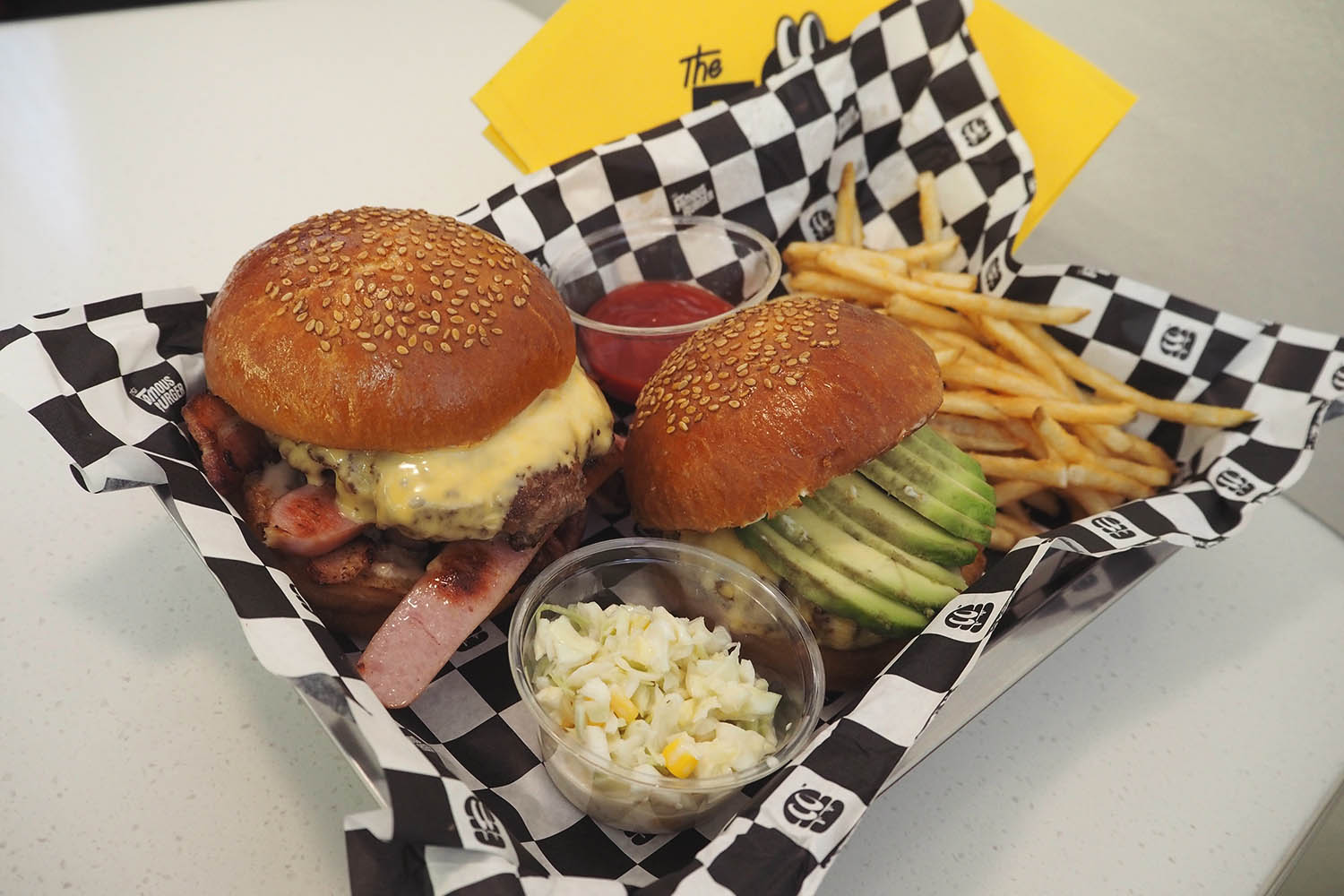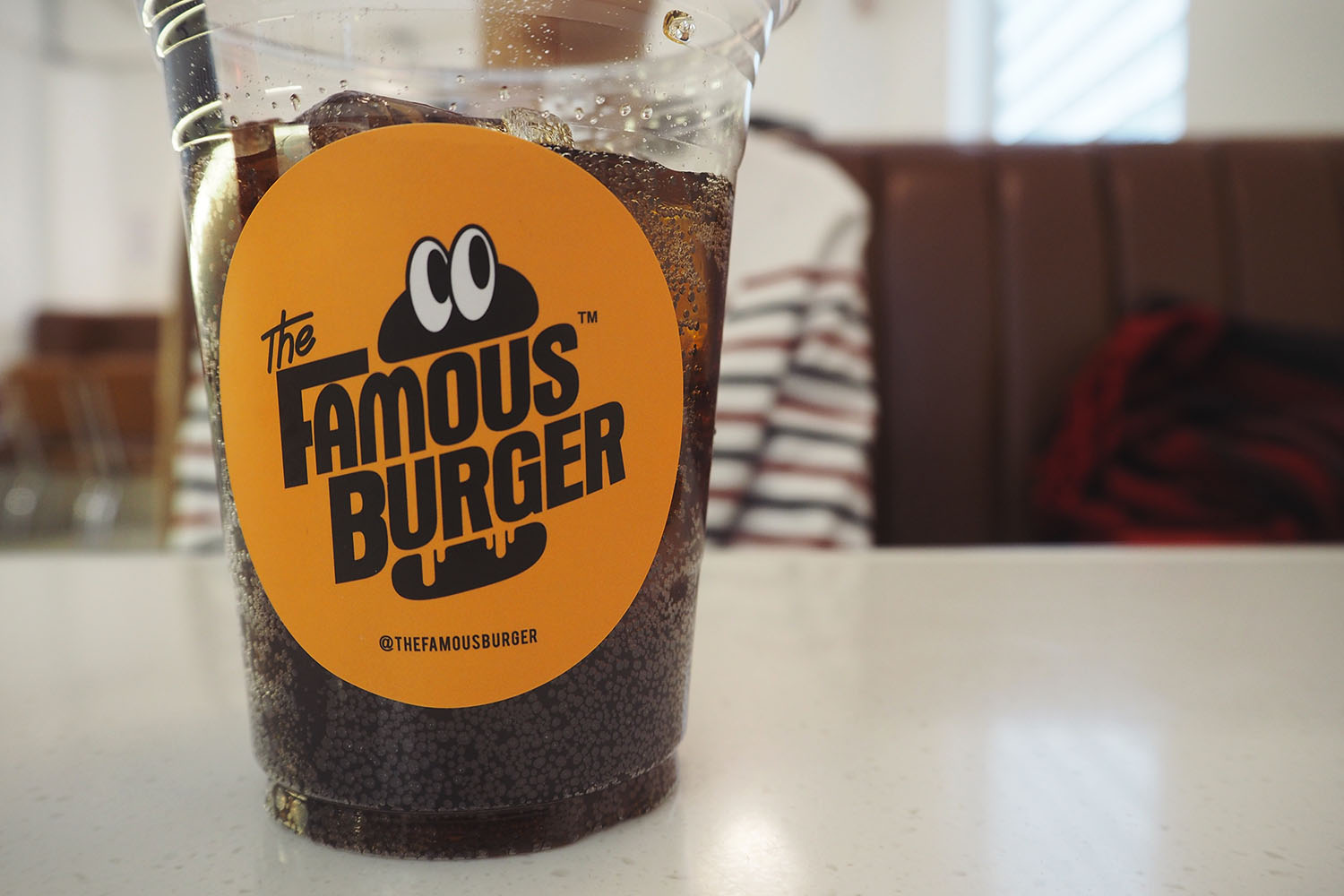 You can add ₩5000 to make your meal a set. You get the standard french fries, coleslaw and a drink. They do have other kinds of fries that you can upgrade to at additional costs. If The Famous Burger has one flaw, it would be their coleslaw. It was way too sweet and tasted nothing like coleslaw. They really need to lay off the sugar because it was actually quite disgusting. Too bad you can't change it for something else.
Overall though, The Famous Burger is well worth the hype. And though I hate to say it Matthew did well in suggesting a really great place with delicious burgers.
The Famous Burger
24 Jandari-ro 3an-gil, Seogyo-dong, Mapo-gu, Seoul, South Korea
Instagram: @thefamousburger