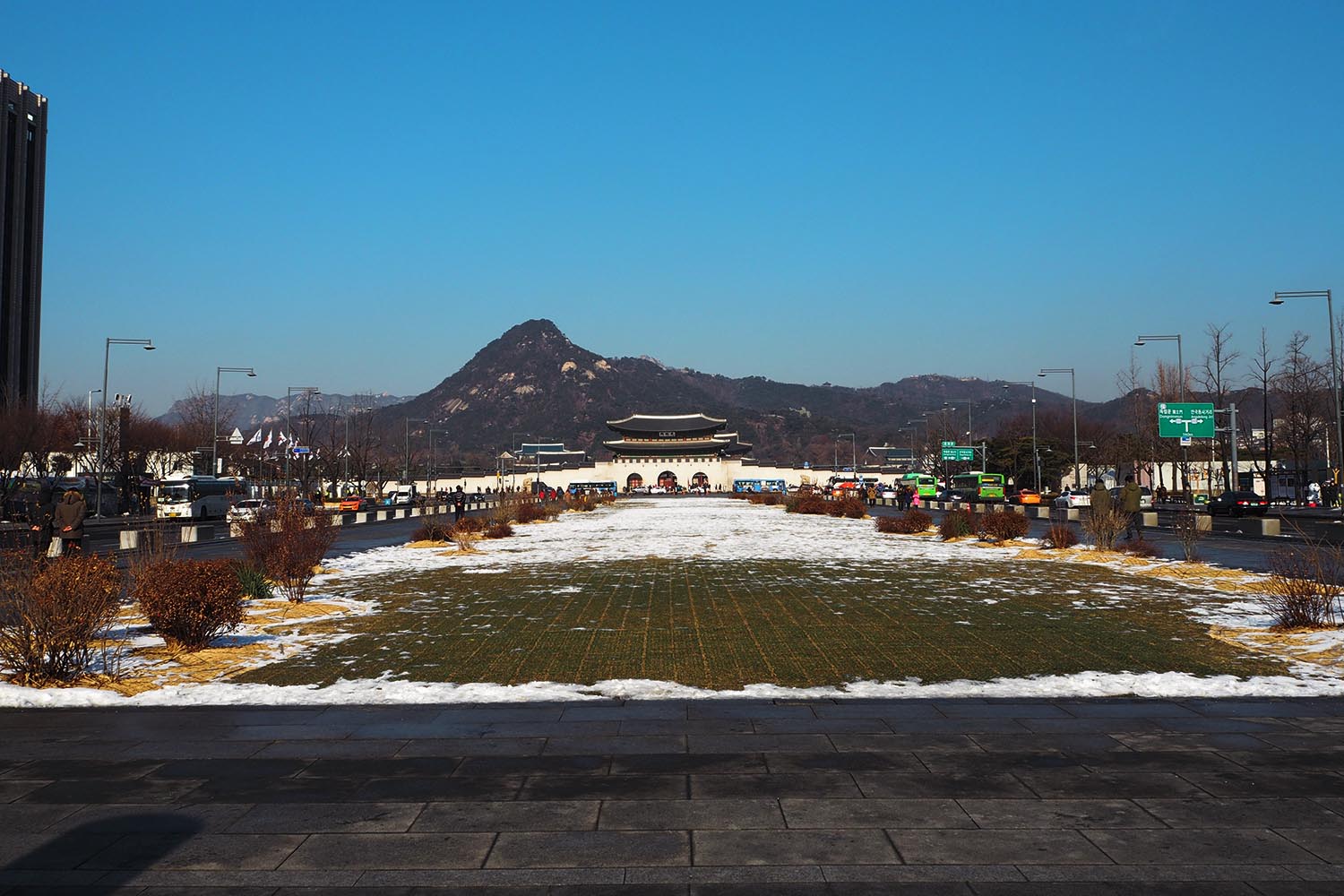 Subway:
Gyeongbokgung Station (Line 3); Exit 5 or 6
Angguk Station (Line 3); Exit 6
Just north of Gwanghwamun Square, is Gyeongbokgung Palace – another one of Seoul's main highlights. It's a short walk from Insa-dong and Samcheong-dong, so I would highly recommend exploring these areas on the same day. Anyway, today I will be introducing Gyeongbokgung Palace. Everyone ready for a short history lesson? Okay, let's go.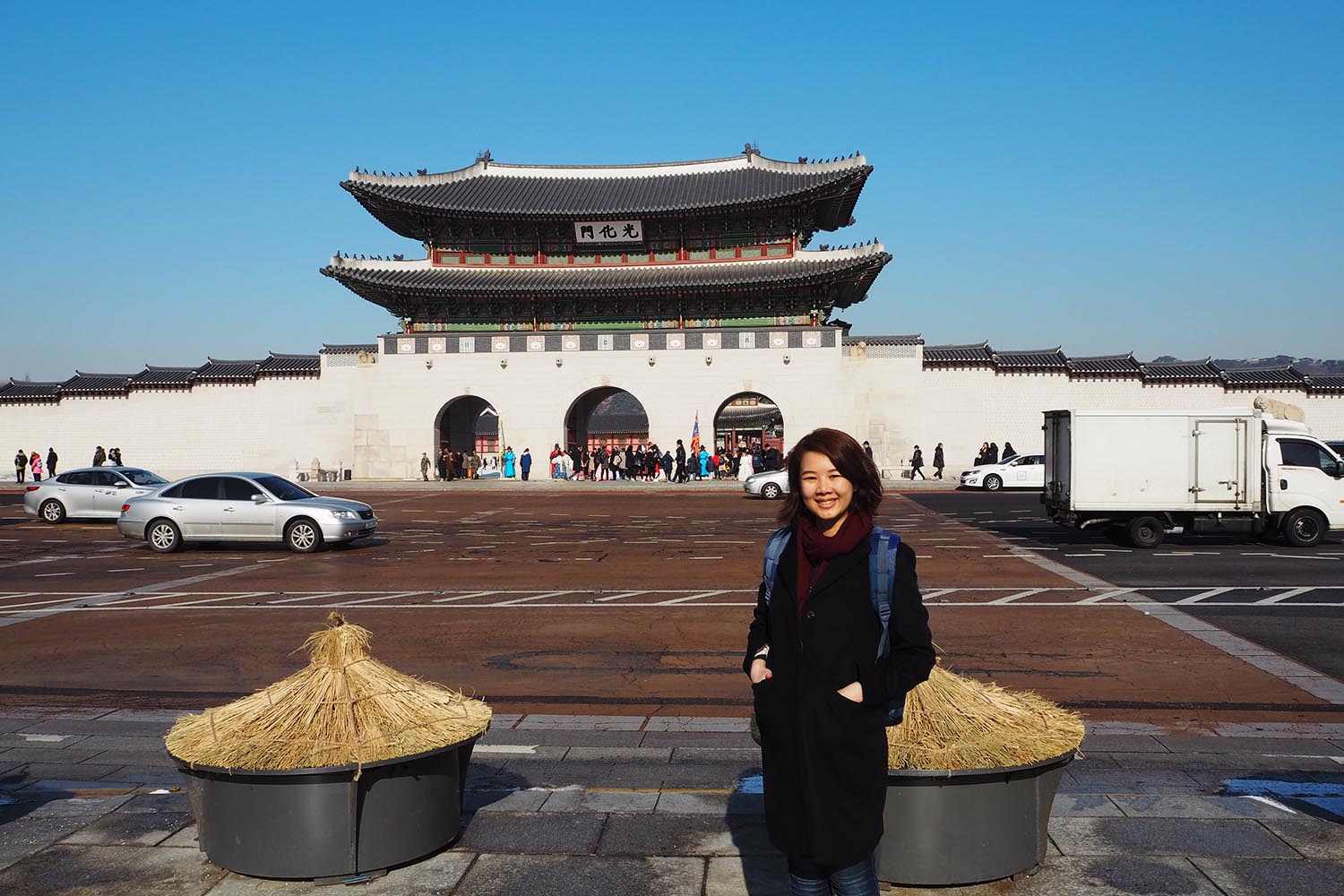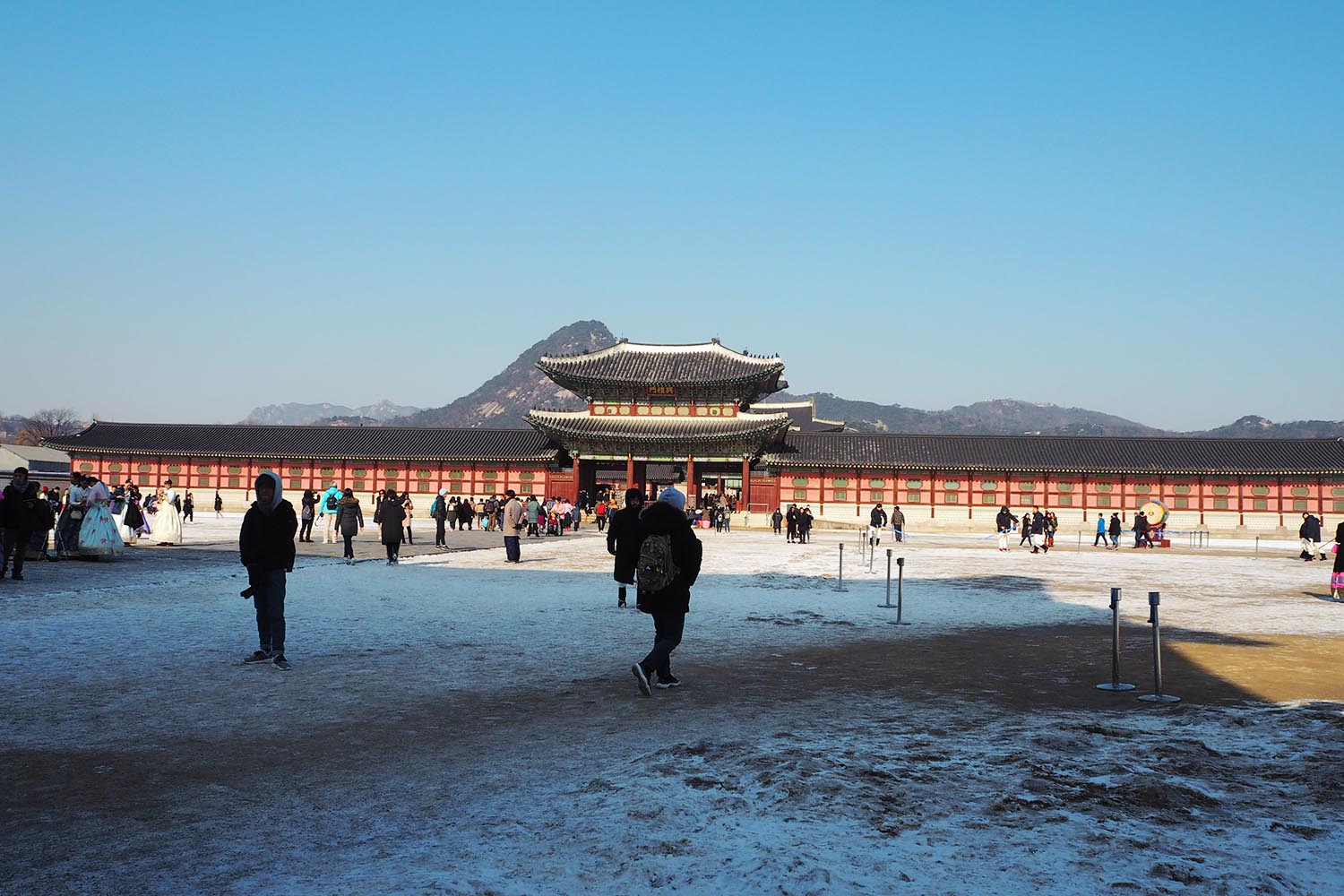 Construction on Gyeongbokgung Palace completed in 1395, at the beginning of the Joseon Dynasty during the reign of King Taejo. Views surrounding the palace is really breathtaking considering that it is built between Mount Bugaksan and Mount Namsan. The view is absolutely stunning. I mean, just look at that postcard-worthy shot! Gyeongbokgung means "palace greatly blessed by heaven", which is quite fancy if you ask me.
The palace was commissioned in the early days of the Joseon Dynasty when the capital of Korea moved from Kaesong located in what is now North Korea, to Hanyang now known as modern-day Seoul. It became the heart of the new capital and stands today as a memory of the time when Korea was still ruled by the monarchy.
Unfortunately, Gyeongbokgung got destroyed by fire during the Japanese invasion between 1592 and 1598. The ruins were abandoned for 270 years until the rule of King Gojong (1852-1919) when restoration works on the palace began. The new construction was the size of a small city – about 410,000 square meters. The new Gyeongbokgung Palace architecture skilfully combined ancient Chinese architecture principles along with Joseon Dynasty traditions. Over 330 buildings were constructed in the area.
And then the second Japanese occupation happened. Gyeongbokgung Palace was once again destroyed, including Gwanghamun gate. All but 10 buildings were demolished. In its place, the Japanese built their large General Government building just north of Gwanghamun Gate. It stood until 1995 when it was demolished. With the war now long over, the Korean government has been trying to restore the palace to its former glory. It is still a work in progress and will take many more years to complete but you can visit parts that have been resurrected. South Korea no longer has a monarchy system, in case you were wondering, with Sunjong of Korea being the last Emperor.
While I did not tour the palace this time around (my brother is not interested in its history), I would highly recommend it for first-time visitors to Seoul. In 2014 when I visited the palace with my aunty, we spent quite a long time exploring the grounds. It's very large with plenty of options for photos (#doitforthegram lol). And if you are able to take the English tour, even better. As for those of you who decide to rent a hanbok for the day, you'll be glad to know that you can visit the palace for FREE.
I've attached some extra information at the end of this post. Hope it's helpful!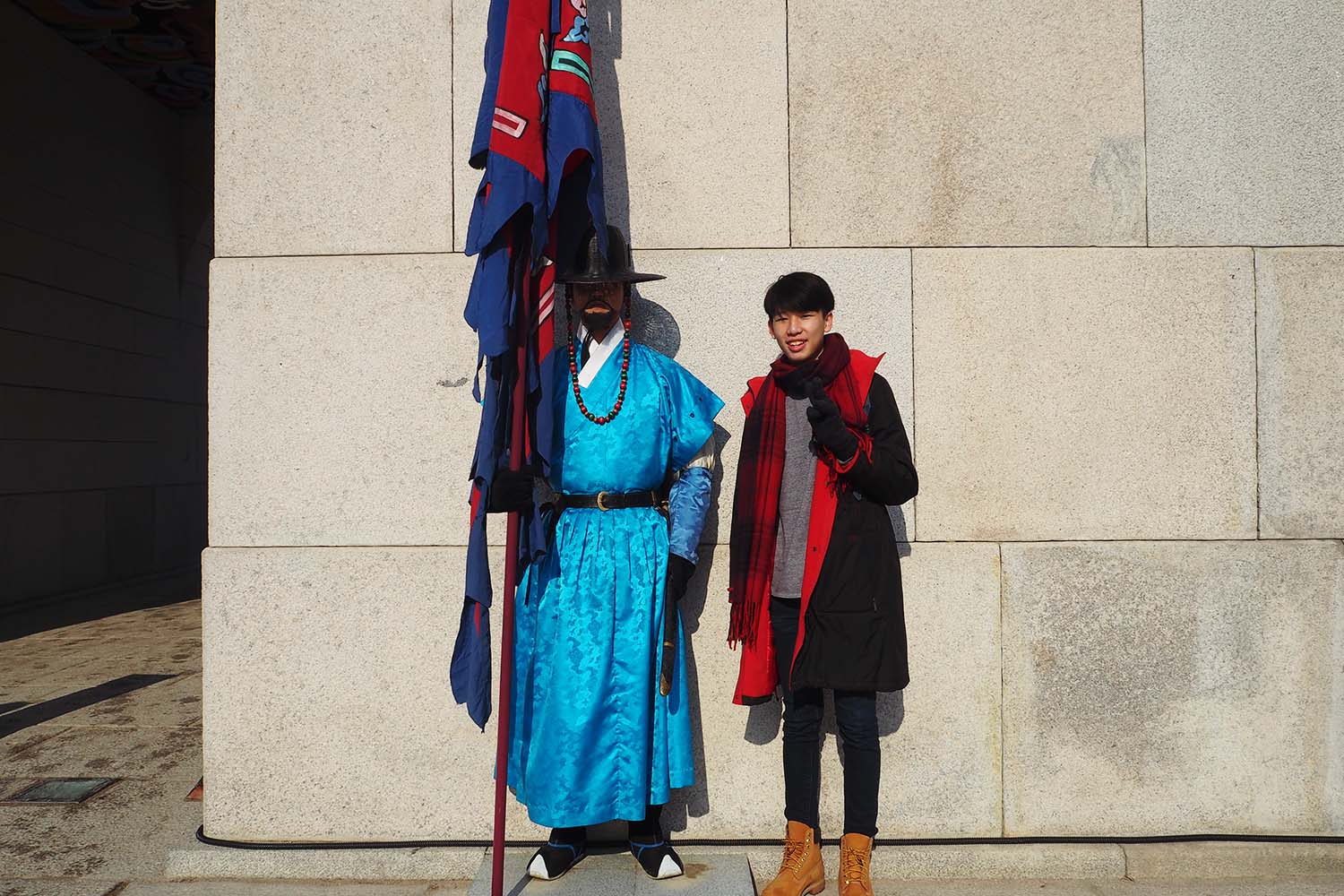 Hours:
March-October: 9:00-18:00
November-February: 9:00-17:00
Ticket office closes 1 hour before closing time.
Closed on Tuesdays
Fees:
Adult: ₩3,000
Teenager: ₩1,500
Free guided tours in English are available at 11:00, 13:00, and 15:30. Meet at the information centre next to the main entrance. Tours are also available in Japanese (10:00, 12:30, 14:30) and Chinese (10:30, 13:00, 15:00).
The Changing of the Guard ceremony takes place at 10:00, 11:00, 12:00, 1:00, 2:00, 3:00 between Gwanghwamun Gate and Heungnyemun Gate. Cost is free.
Address:
161, Sajik-ro, Sejongno, Jongno-gu, Seoul