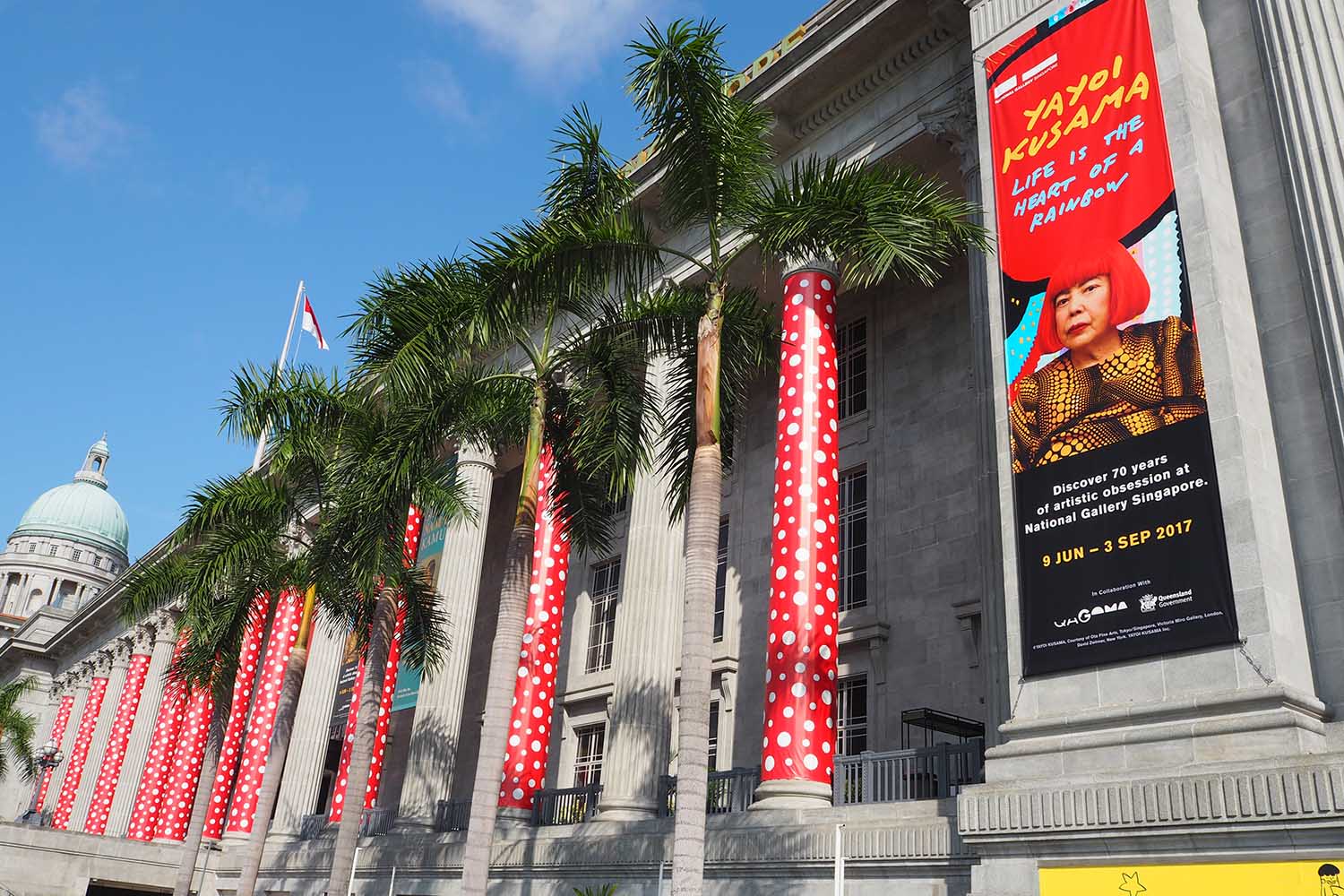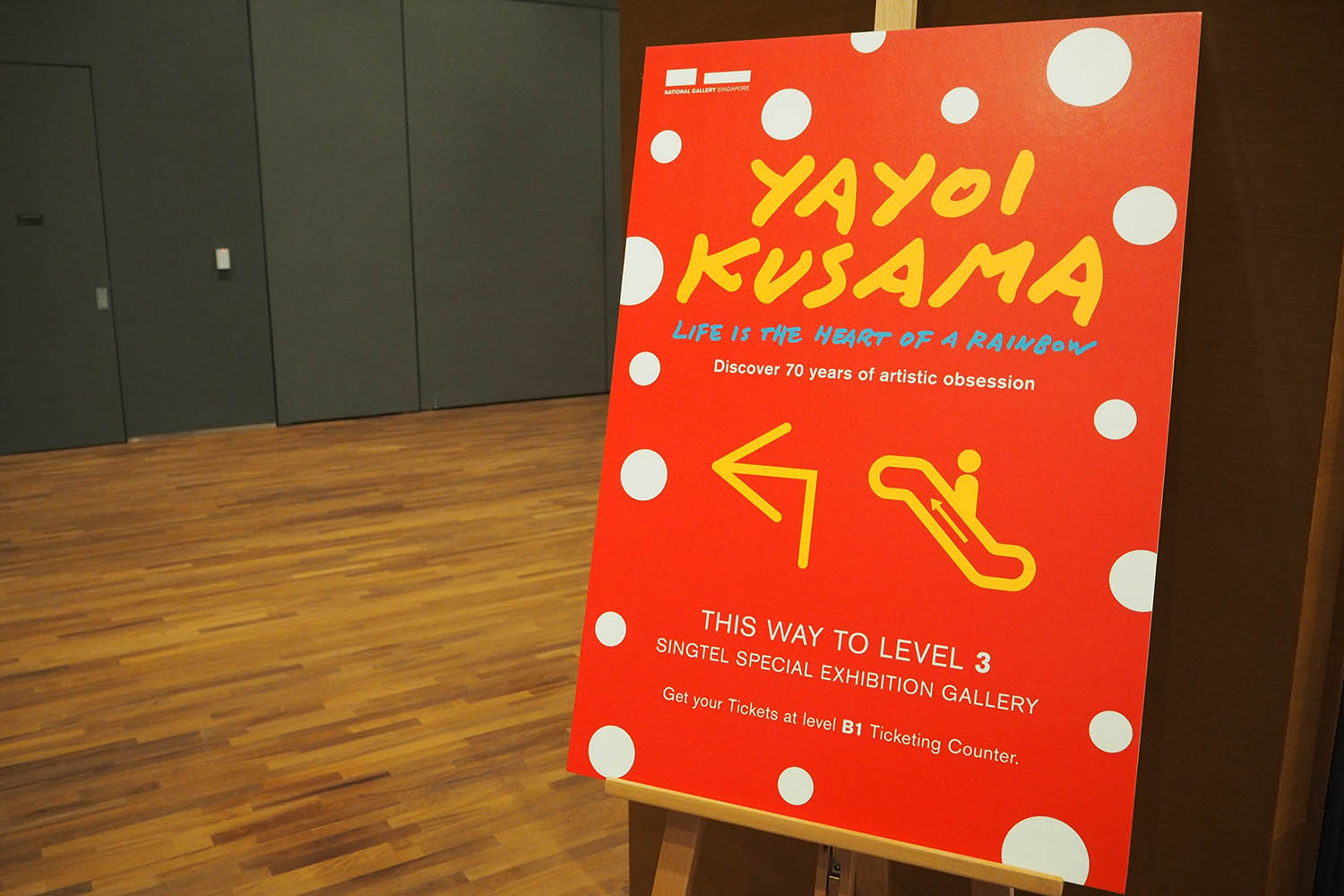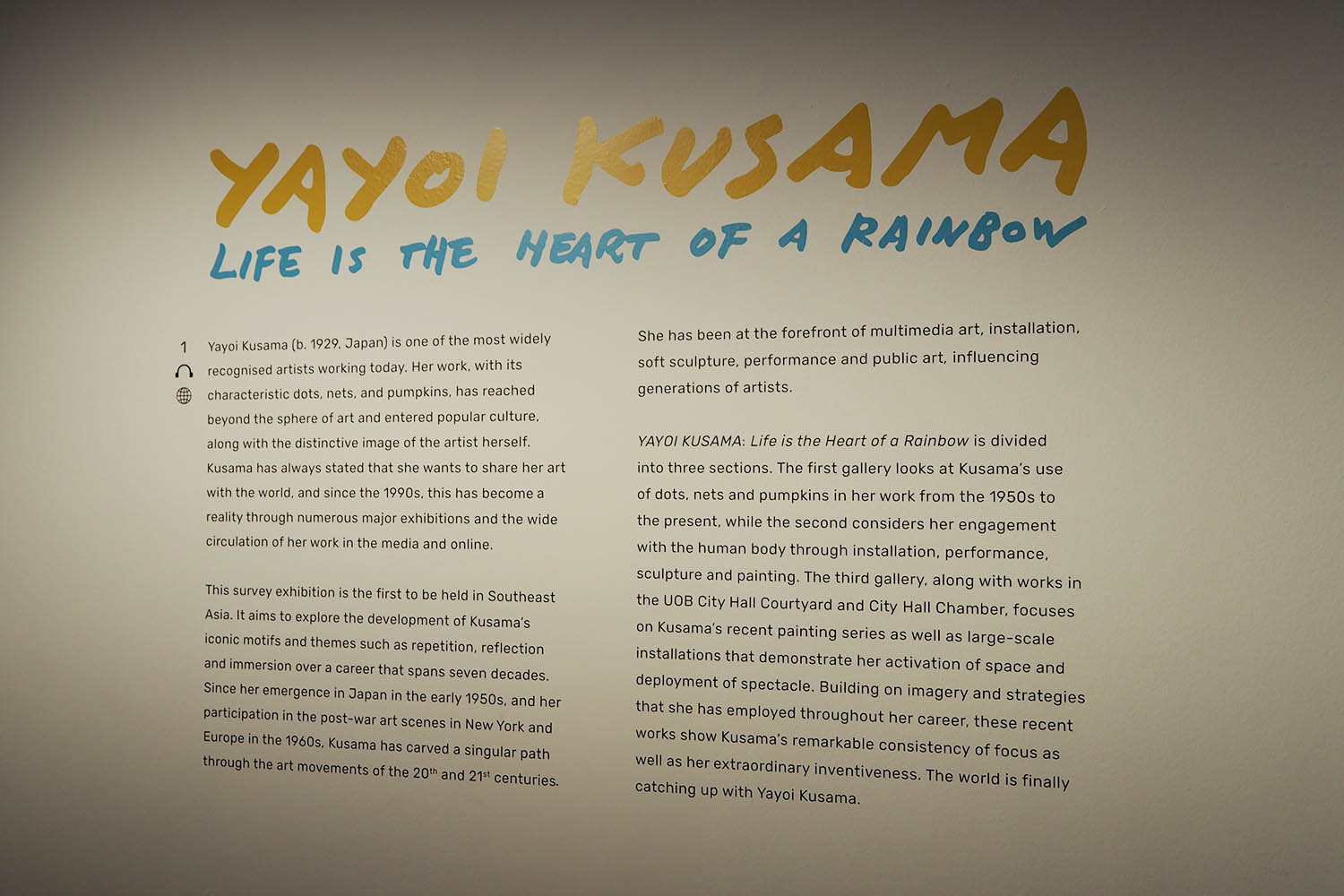 After missing Yayoi Kusama's "Life is the Heart of a Rainbow" exhibition in Tokyo, I knew that I had to make a trip to Singapore just for it. Not exactly child-friendly due to the nature of some pieces but her artwork is very robust consisting of psychedelic colours, pumpkin motifs and polka dots. I bought my tickets online and picked them up at the entrance of the National Gallery on St Andrew's Road. There was already a long line but luckily the counters for pre-purchased tickets went along very smoothly.
There were two things that I was very excited about – the pumpkins and the "Infinity Mirrored Room: Gleaming Lights of the Souls". And both blew me away. Here are some of the artworks that I managed to snap pictures of.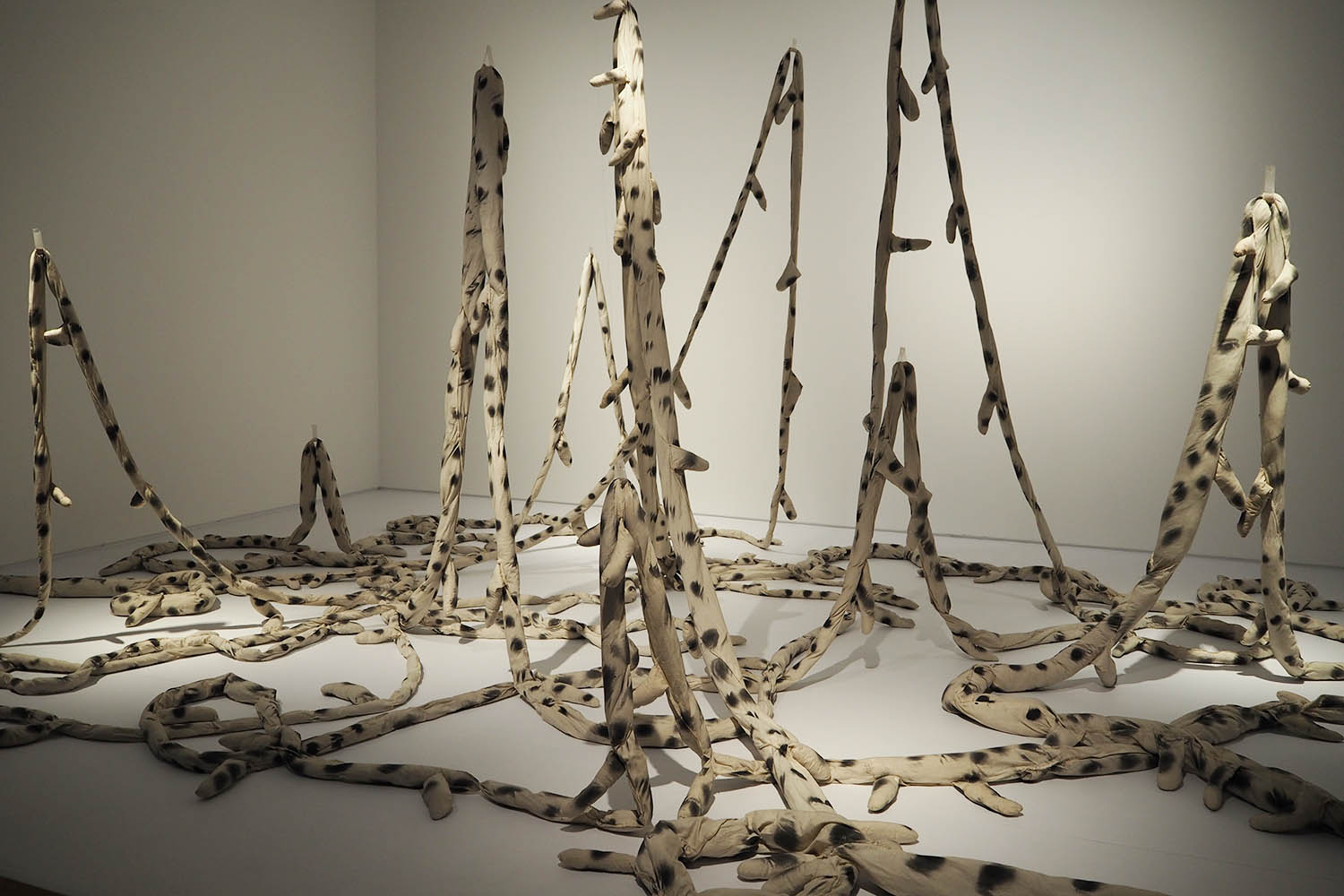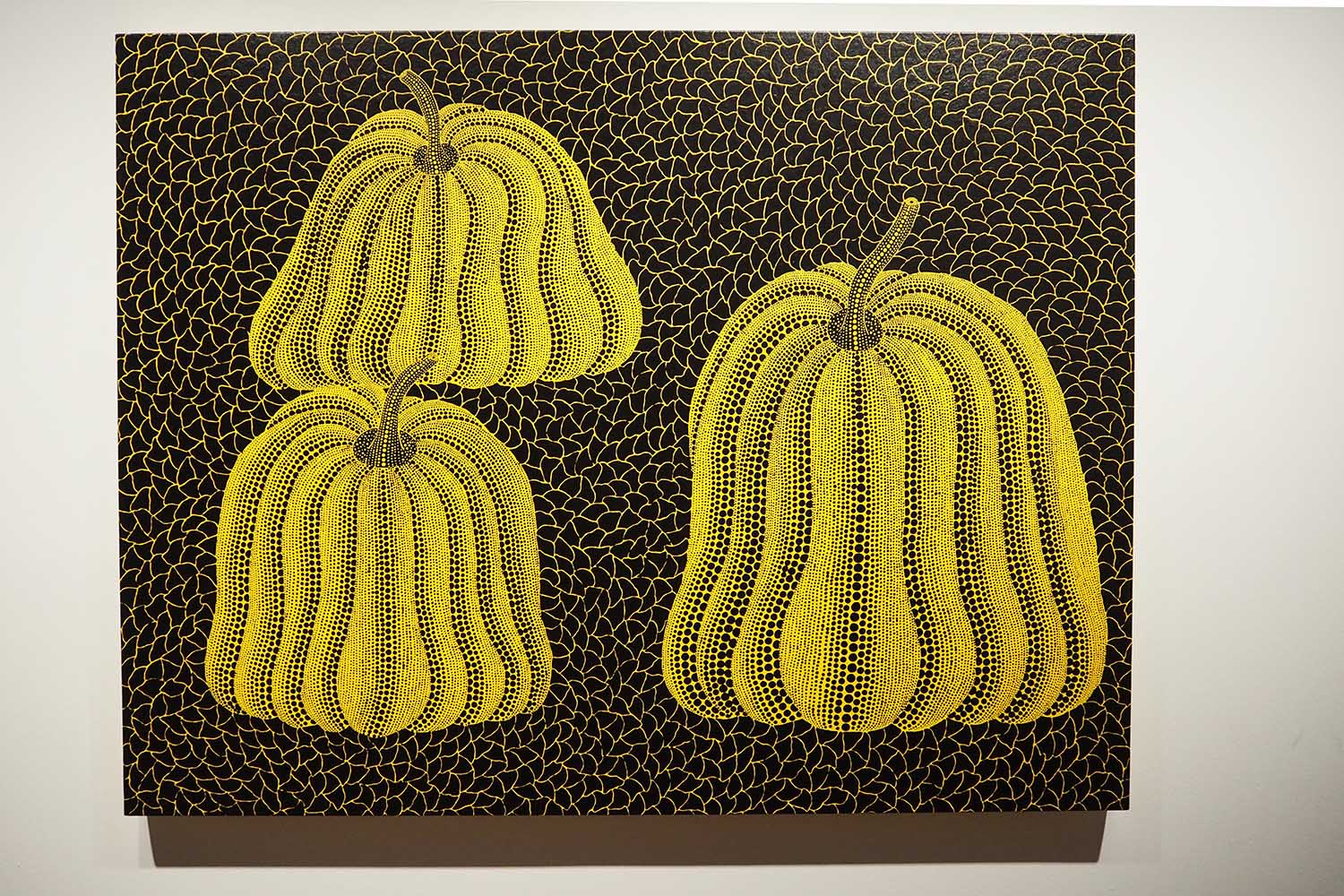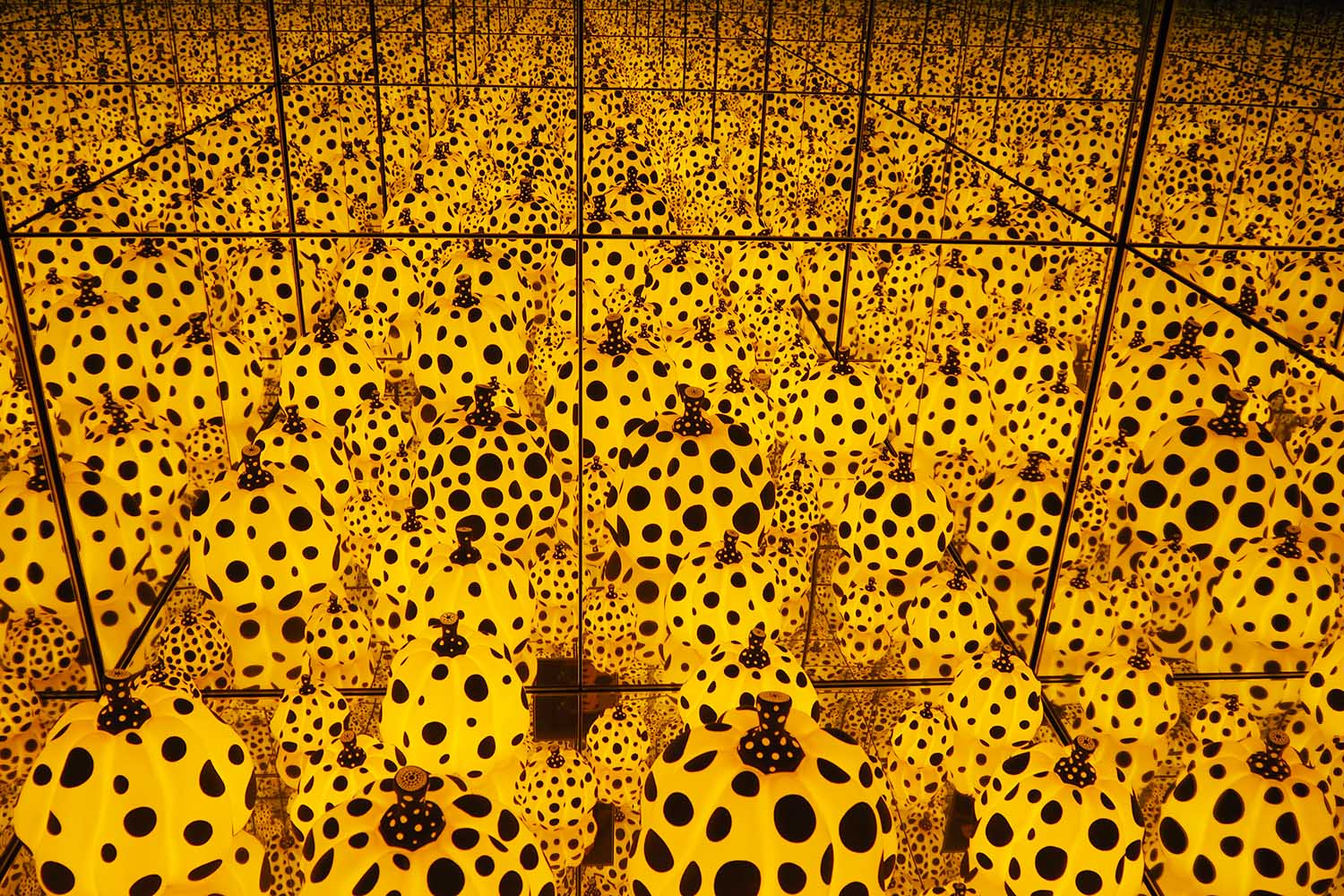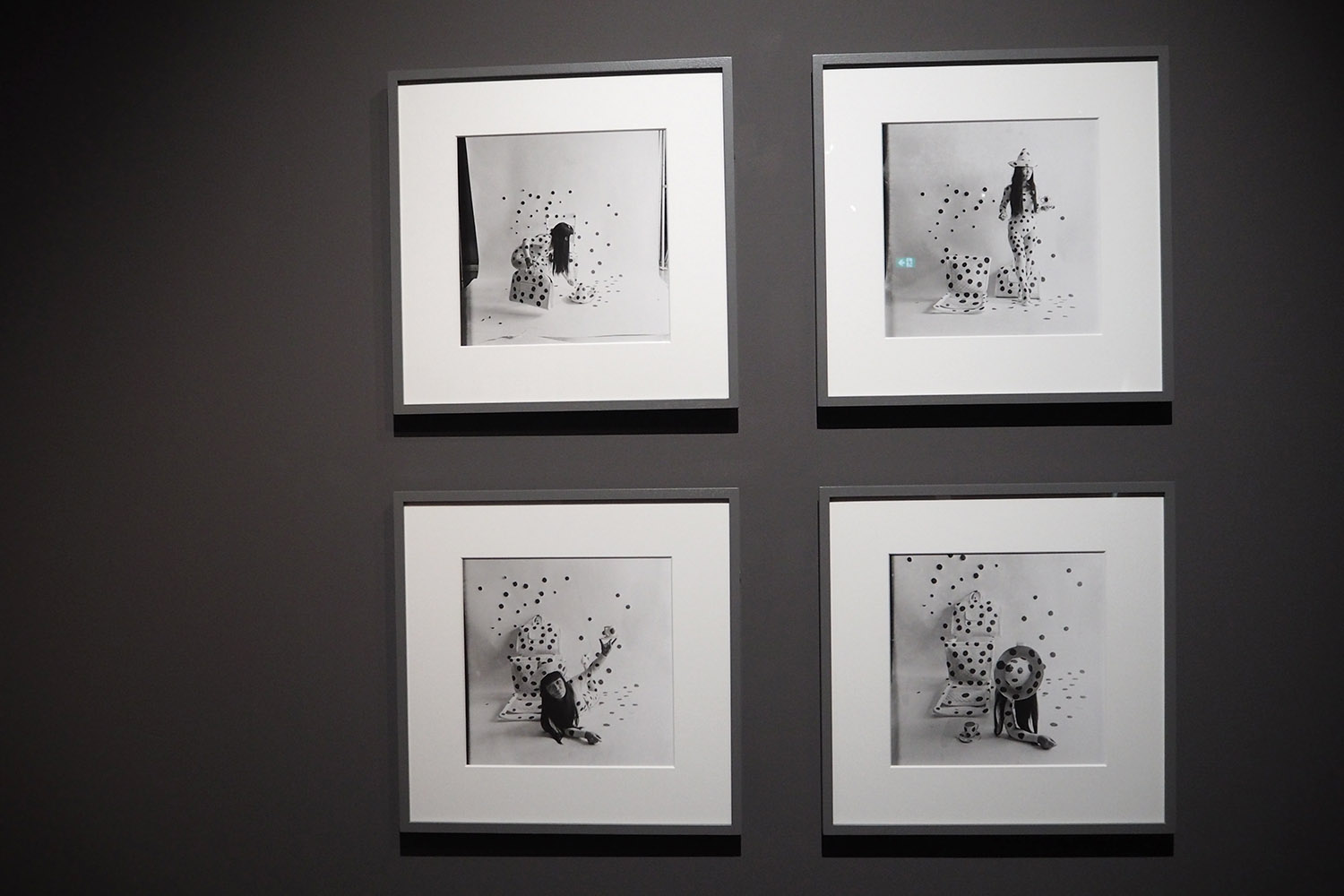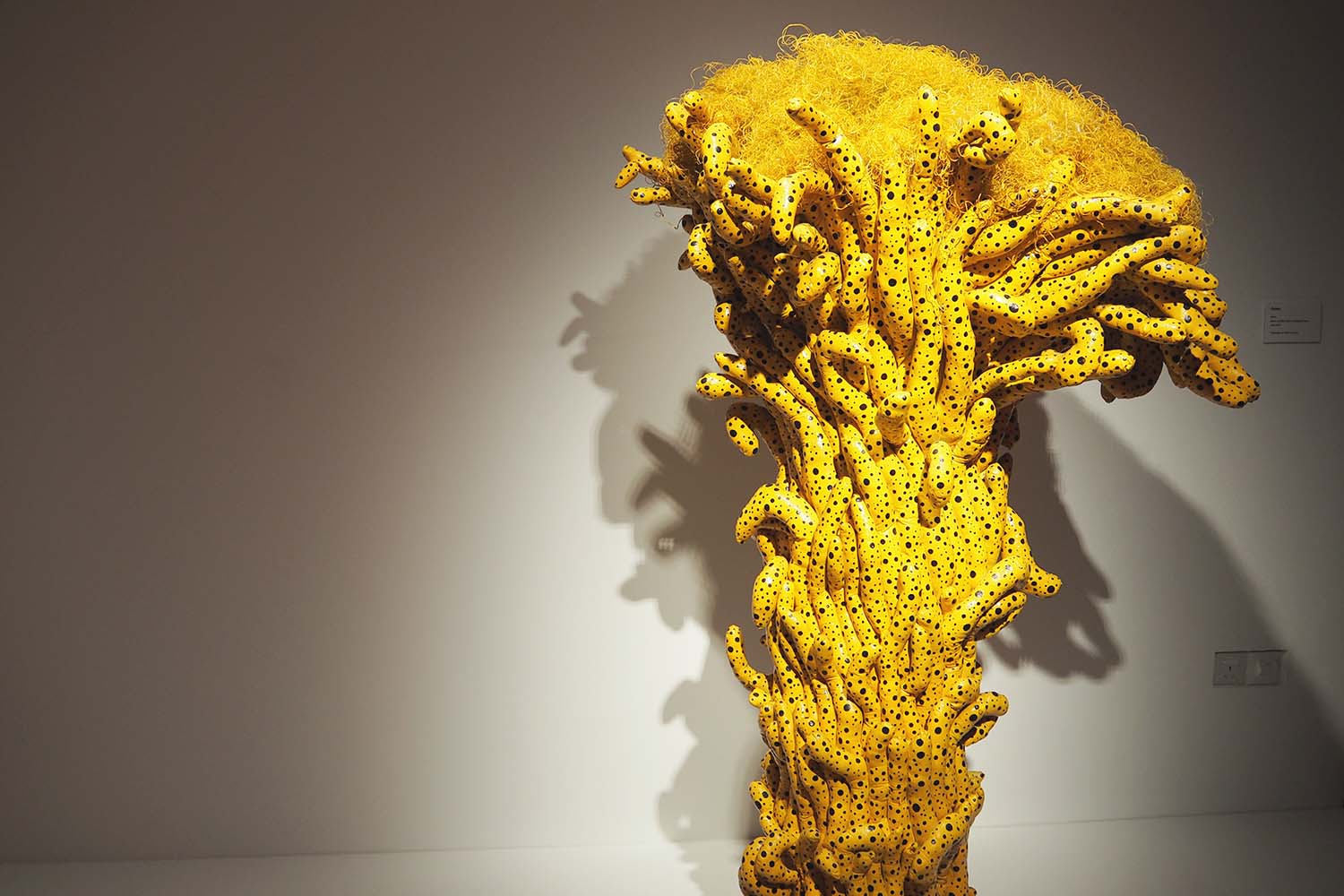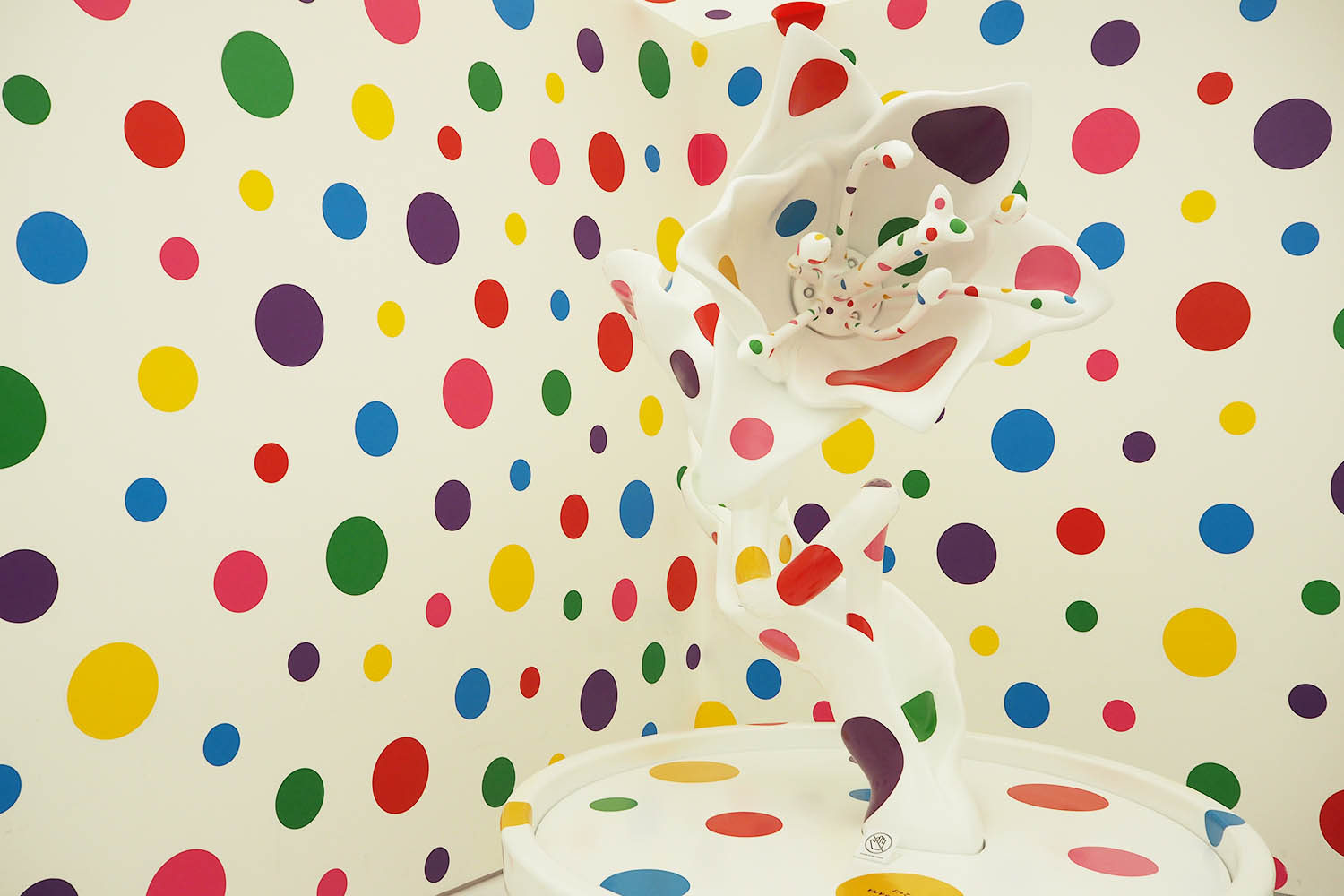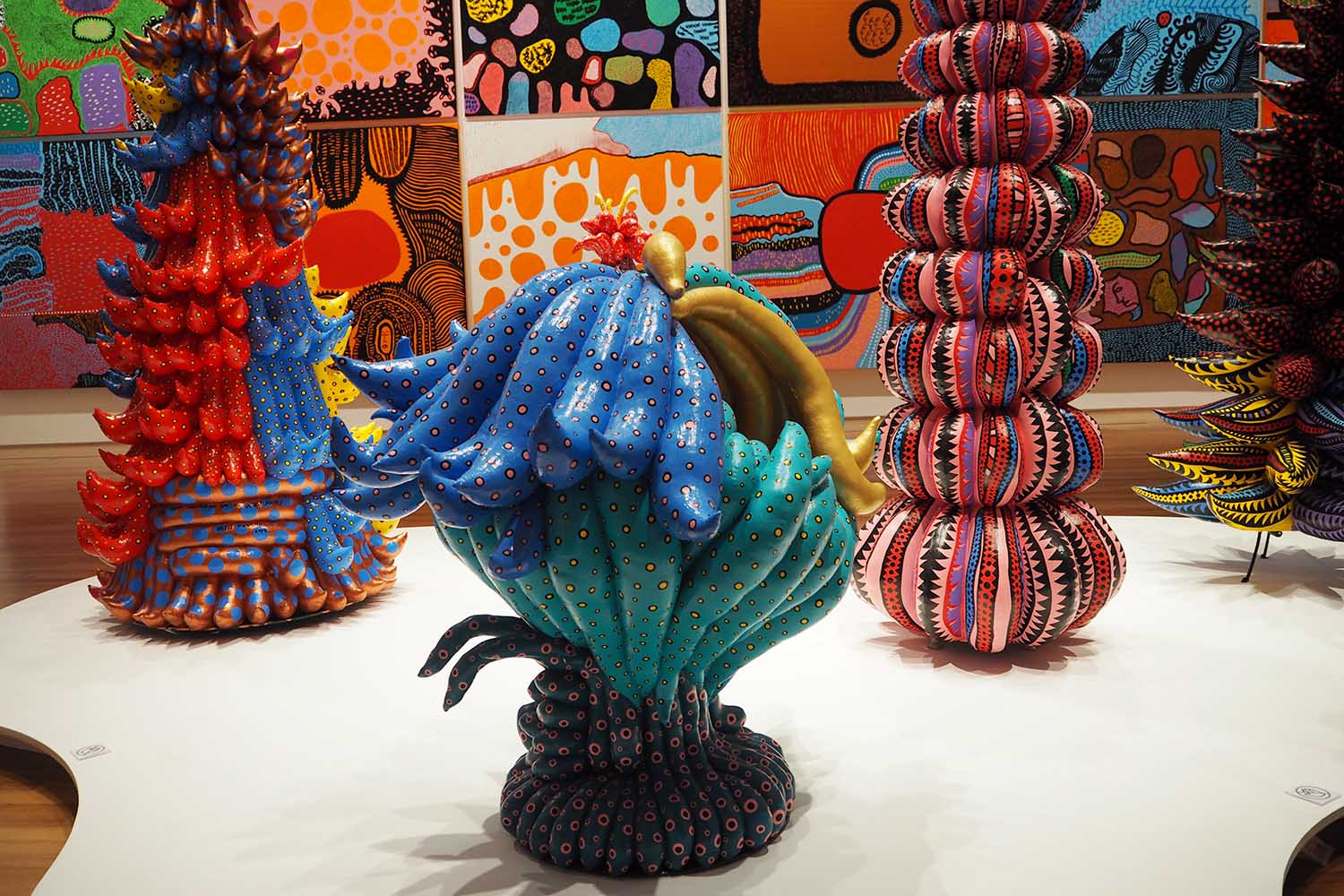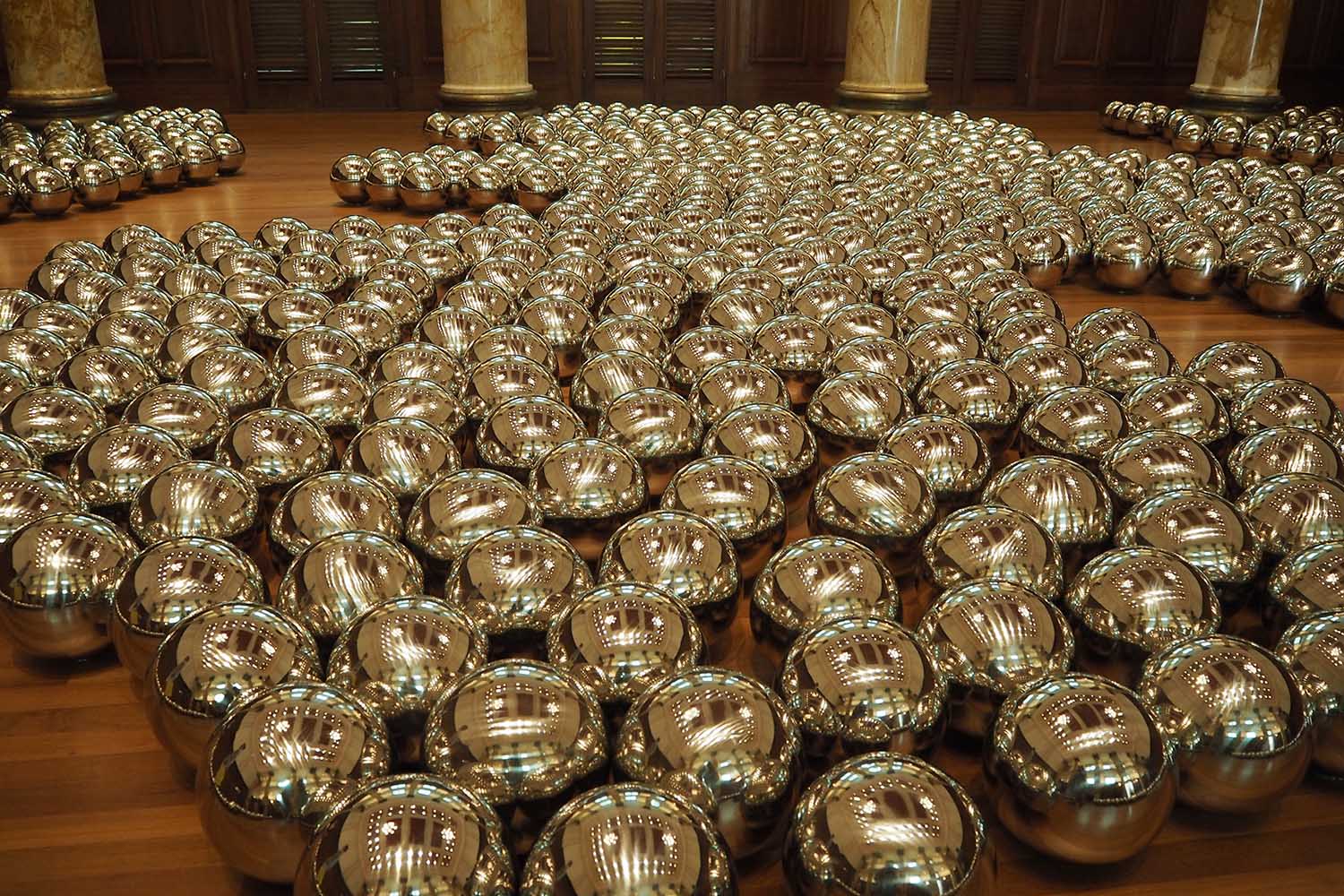 My dad who can't quite appreciate art was pretty grumpy about being dragged along. But I know he did it anyway because he knew mum and I wanted to go. So he just stuck through the whole thing like a trooper. HAHA!
Definitely, a day to remember for me. Especially since I was lucky to go to Singapore just for this!
x