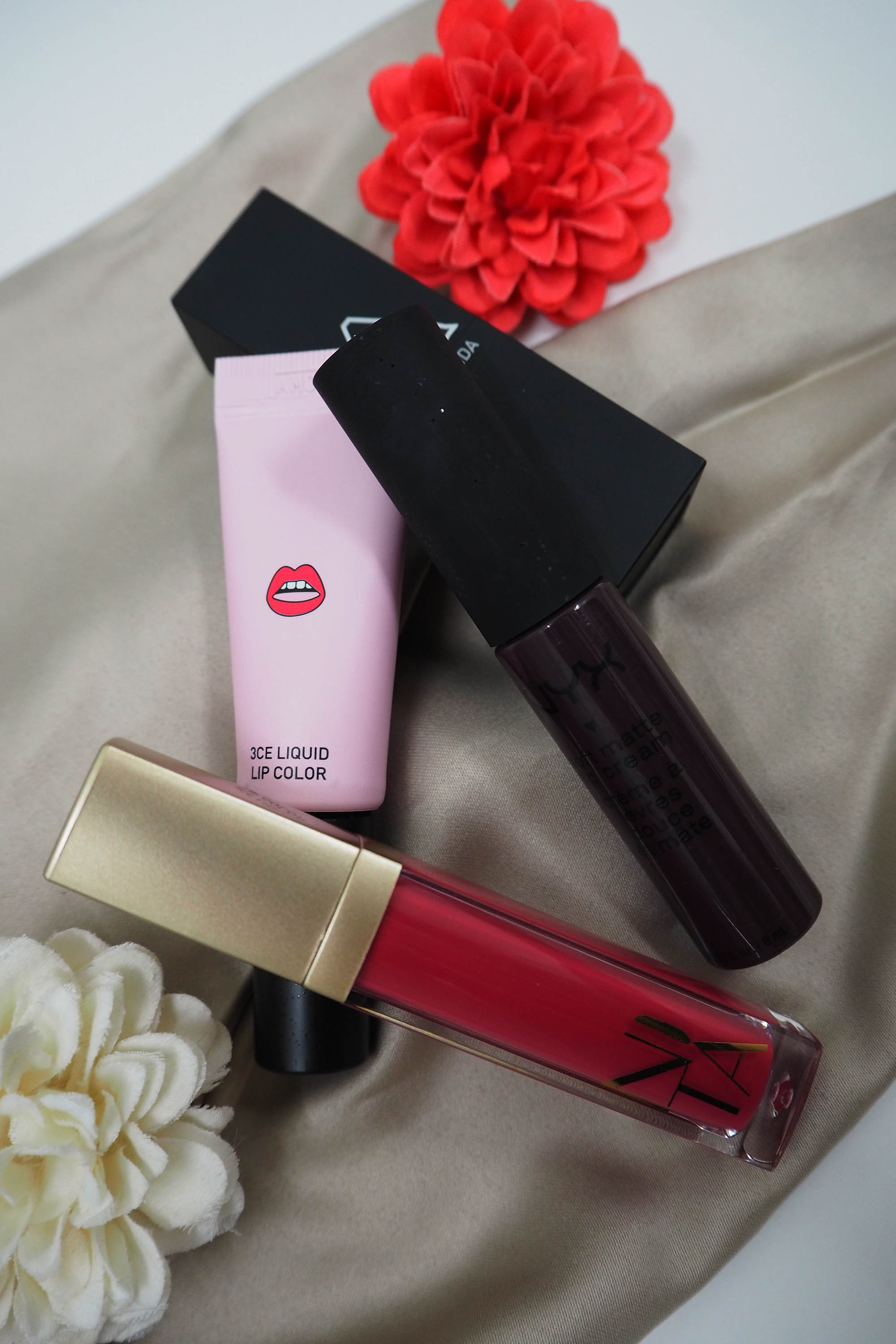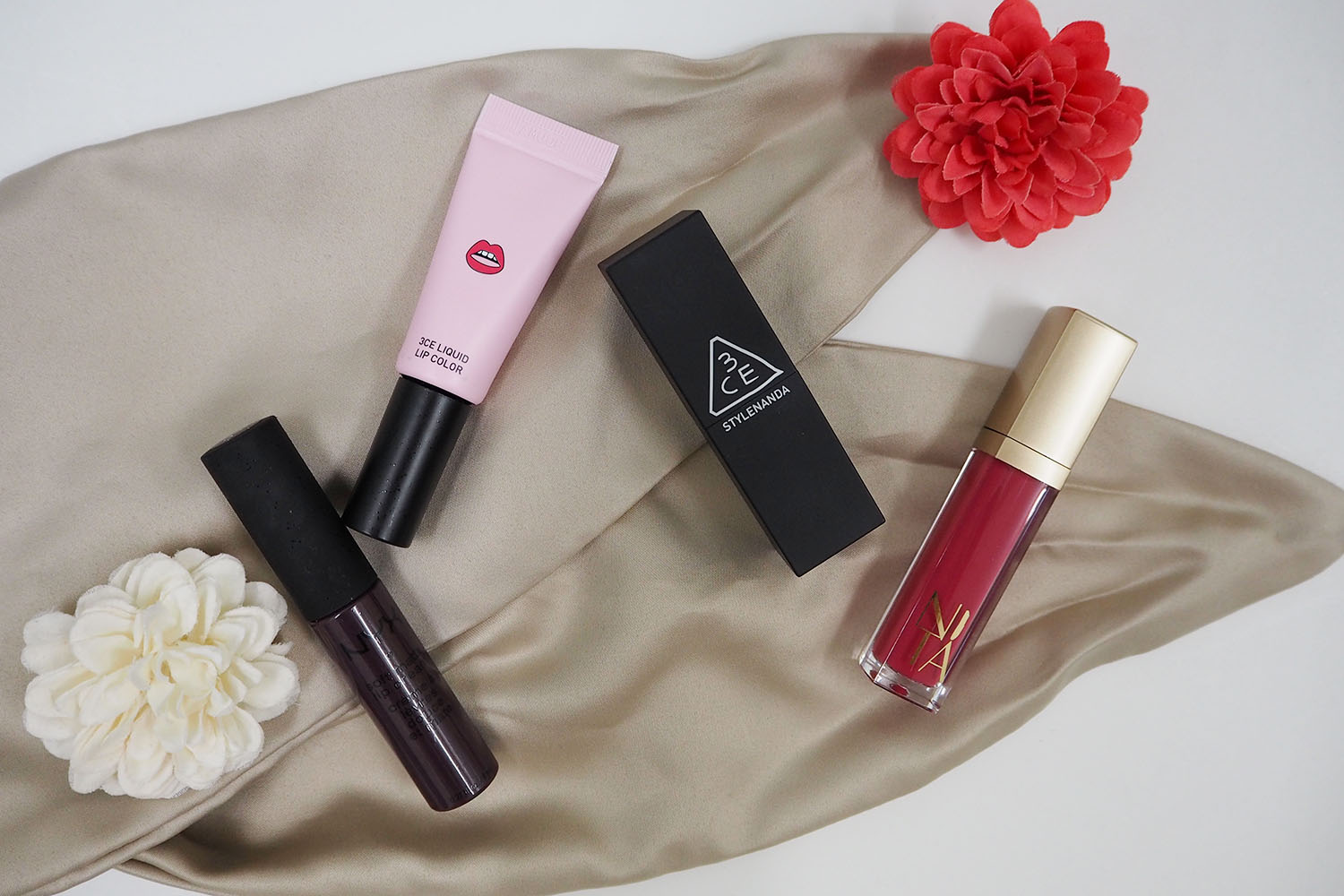 Ever since I started wearing makeup on a daily basis in 2014, I avoided lipsticks like the plague – mainly due to the fact that I had dry lips but also because I was scared to have such a bright coloured thing on my face. My life's mission was to not be girly as much as humanly possible (kidding). The first lipstick I bought was a pink one from Holika Holika when I visited Seoul in 2012. I never wore it out. Another lipstick I owned for most of my makeup wearing life was from Smashbox, in a boring nude colour, which I got at the factory outlet in Chester. Also one, I never wore out. I know, hoarder alert. Around the middle of last year, I bought a pink lipstick from 3CE by Style Nanda, which I proudly painted my lips with for shoots. So as of the end of 2016, I own a whopping total of three lipsticks in my life. THREE.
With the whole theme of "trying new things" this new year, I bought myself more lip products in bright girly colours and even went a bit extreme with a deep, dark colour.
 NYX Cosmetics – Vancouver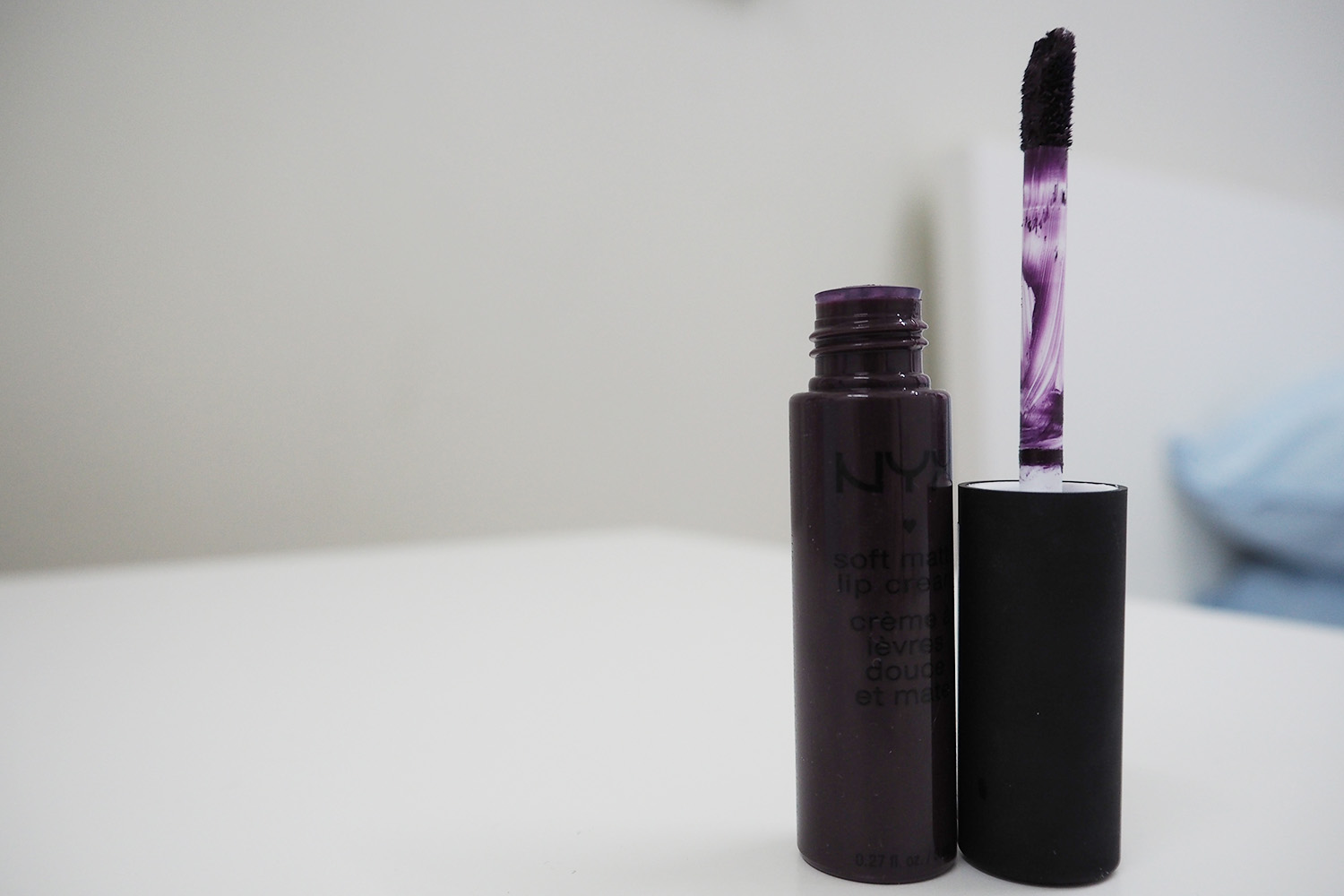 To be fair, I did not expect this liquid lipstick to be such a deep purple, almost black. Since I purchased this online, I relied heavily on the pictures provided. It did not look as dark as it did but I guess that's why some people are sceptical about online shopping. At first, I was quite disappointed that the colour turned out to be darker than I anticipated. However, after trying it on, I was pleasantly surprised at how it looked. Of course, it's not a colour to wear on a day-to-day basis but I loved the goth-chic vibe it gave. Texture-wise, this goes on very smoothly, albeit you need a steady hand to stay within the line of your lips. Also, I was very pleased that this did not dry out my lips to a thirsting desert. The only complaint that I have about the NYX liquid lipstick, is the number of times I've had to layer this on to get an even coat on my lips. It could be just this colour but I've not tried others, so I cannot say for sure.
3CE by Stylenanda Lipstick – Stay by Me (#804)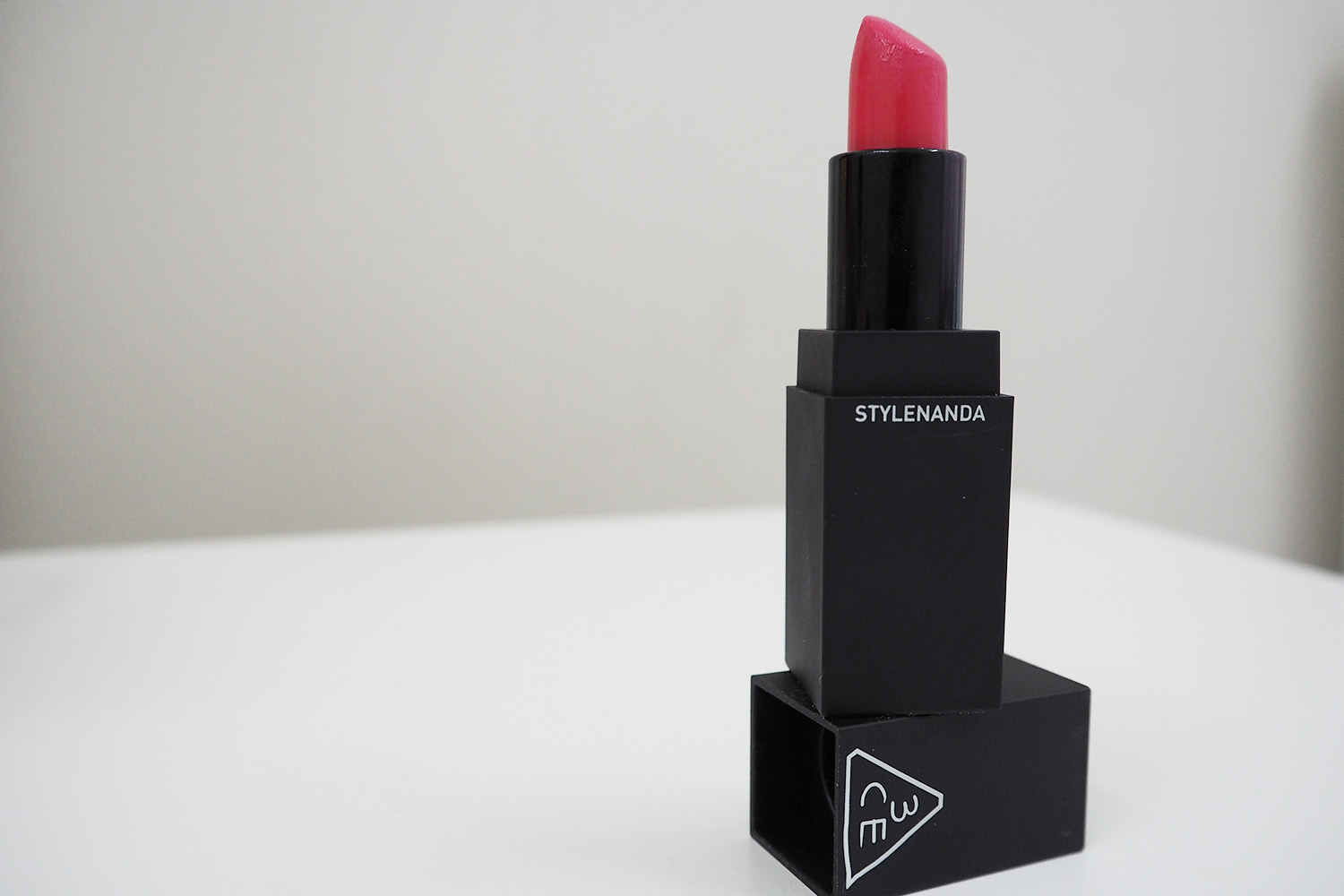 Although I am not one for anything pink, this lipstick by 3CE has been my favourite go-to colour most of the time – especially for shoots and days out with my family or friends. This was the purchase I made sometime in the middle of last year from Sephora. As I mentioned above, I have sensitive lips. They really tingle if I'm using the wrong lip product. Having said that, this lipstick works like a charm for me. It's very moisturising and so it doesn't leave my lips dry and chapped. Also, no tingles! Another plus is the application because this lipstick is so easy to apply. In addition, I love that the finish is very pigmented and smooth. Honestly, an all-around perfect lipstick in my opinion, which I will re-purchase once it's finished.
3CE by Stylenanda Lip Lacquer – Capricious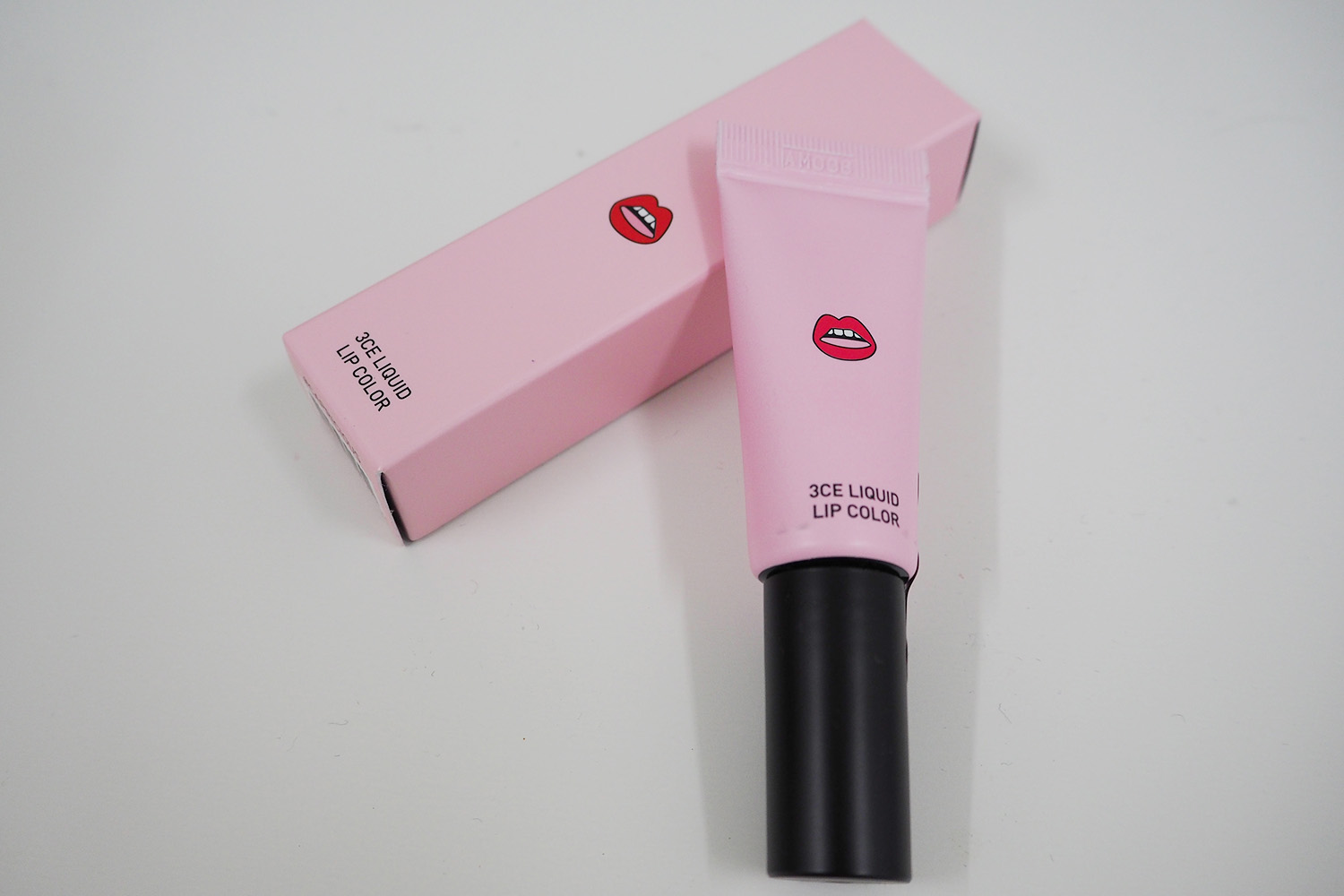 Since buying the Stylenanda lipstick last year, I have been interested in trying out their lip lacquers and liquid lipsticks. Unfortunately, this collection is not available in Malaysia yet, or at least, I haven't seen it being sold at Sephora. Initially, I was thinking of buying it online but my best friend, Sandra, went over to Seoul for a holiday earlier this year, I asked her to help me get one. A bit on the steep end at KRW17,000 for just one but I felt like I had to make the investment. Let's just say, it was worth it! I love the colour payoff, as it's very pigmented. The application is smooth and easy, which is always good, and the colour stays on quite well I think. Just minor touchups after food. Would buy more if I visit Seoul towards the end of this year.
Nita Cosmetics – Matte Kebaya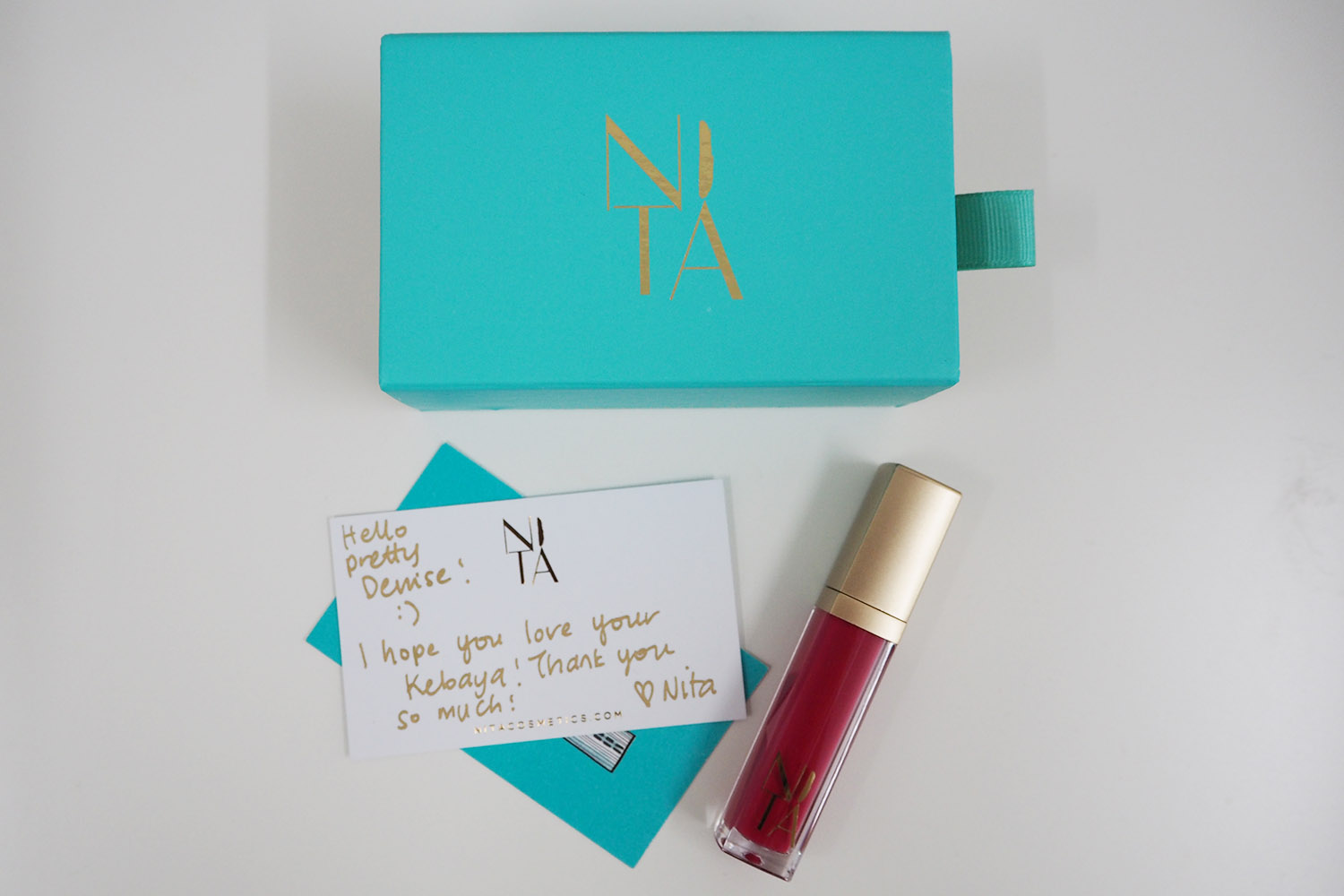 Nita Cosmetics is a local Malaysian brand that started earlier this year, boasting some of the best liquid lipsticks in the market. They really weren't kidding when they said that it stays on all day! I absolutely love the colour Kebaya – biased opinion because I am, after all, Peranakan-Chinese. The smooth application and long-lasting colour are definitely the two biggest selling points of this liquid lipstick. And at only MYR 69, this is really bang for your buck. I would recommend this to anyone who wants a good matte liquid lipstick. I have eaten, taken countless sips of water and smacked my lips more times than a normal person should but the colour just does not rub off. So happy with it! I will, however, pile on quite a bit of lip balm prior to application because matte lipsticks tend to be on the dry side and a little extra moisture won't hurt.
Here's a swatch of all the colours introduced in this post. Each beautiful and unique in its own way. On a side note, I definitely need to learn how to swatch better because I think I am quite lacking in this area (HAHAHA). Really makes me wonder how beauty gurus do it.
There are two tips that I would like to share with all of you before I end this post. Firstly, when it comes to liquid lipsticks, you want your lips to be as smooth as possible. That means, no dry and chapped lips because liquid lipsticks make the cracks on your lips a lot more prominent. As such, I recommend a gentle lip scrub the night before to get rid of all that dead skin. Honey mixed with sugar is a very cheap alternative if you don't want to buy a lip scrub. Another tip I would give to anyone who wants to start wearing lipsticks or liquid lipsticks is to always moisturise before application. Lip balm is so so so IMPORTANT, you have no idea. So make sure to always put on lip balm first! You can thank me later.
Anyway, I am honestly very proud of myself for going the extra mile in doing and trying out new things this year. Had I not shied away from my comfort zone, I would not have discovered the beauty of lipsticks. If you have any more beauty products or makeup items that you think I should try, let me know! Always excited to see what I can get my hands on next.
x