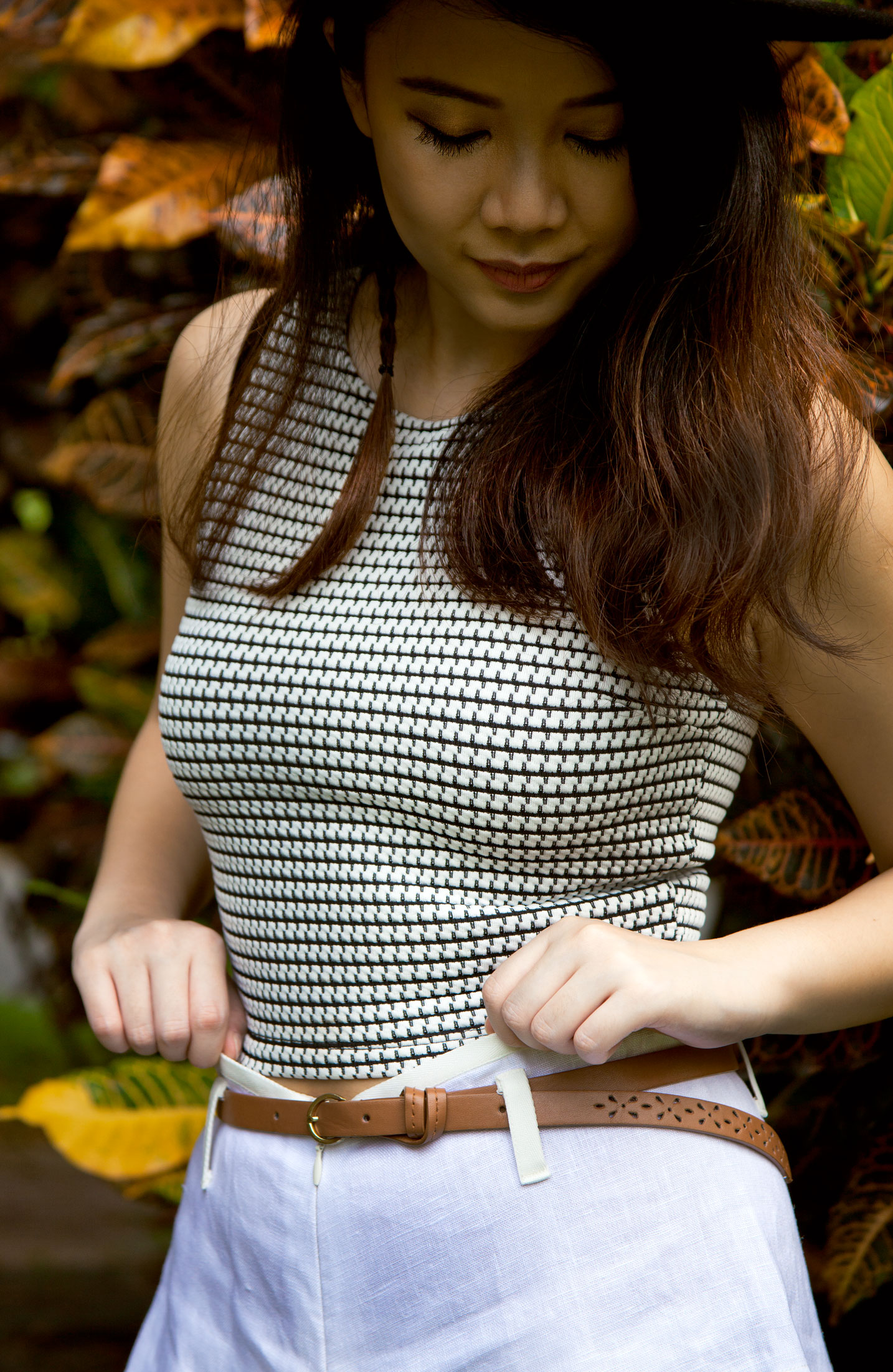 It was the year 2007, and having your own blog was considered to be cool. I didn't like the idea of sharing details about my life with random people on the internet, nor did I ever think of myself as a good writer. Despite all the voices in my head shouting "No" my flesh was weak and I gave in due to peer pressure. My friend Jasmine was the reason I started blogging. Once I started, I got hooked and didn't look back since.
My writing back then was naive, directionless and emotionless – many of them were just rants about my predicament of being subject to examinations. The quality of my pictures amounted to zero, mostly taken with an old Nikon digital camera that my mum bought but hardly used. Truthfully, I started blogging to fit in. Being an awkward teenager with no sense of style was difficult and I would hide behind a pair go baggy surfer shorts and large t-shirts. I envied the girls who owned the latest cameras in the market, girls who knew how to dress well, and girls who wrote like novelists.
Since blogging was a trend, not many blogs survived. As the years passed, my peers stopped caring about maintaining a blog. One by one, blogs were taken down and people moved on with their lives. People found other ways to show off their nice clothes, expensive holidays and delicious foods. Social media evolved with the rise of Facebook and Instagram.
But here I was, writing on my little blog because heck, I realised that I enjoyed writing. After a few years, I made the decision to stop using "Manglish" (Malaysian-English) in order to improve my writing. Guess what? It worked! During my years in high school, I also saved up some money and bought myself a nice camera because I wanted to put quality content on my blog. That camera was Lola, my Nikon D5000.
It is now the year 2017, and I completed a degree in law two years ago but gave up the chance to practice because my desire to write was greater. Although I took a break from writing to finish my final year of law school, I couldn't not write. So right before the start of my final exams. I started a new blog on WordPress. That is how THEMISSNISE was born.
After returning to Malaysia after my two-year stint in the UK, I found myself thrown into the world of fashion when I worked in FABSPY. As the sole writer of INK Magazine at the time, I was able to grow myself further as a writer and creative. I dabbled in the realm of modelling – albeit not professionally – so that I could learn about styling. That is how I started writing about fashion.
It has been a year since I bought my own domain – a dream I had since I was 16 years old. In 2009, 9USD felt like a Louis Vuitton handbag that I wasn't ready to commit to because I feared the day my passion for writing died. It was a leap of faith when I purchased THEMISSNISE for my own last year. Finally, this whole thing felt like it was really, truly mine.
When I started THEMISSNISE, I had only one aim. And that was to write because I loved to. Through the planning process for the new and improved website that you now see, I also made it a point to produce quality content because it is a representation of who I am as an individual and creative. Everything from photography, to website design and writing, is carefully planned out. All of my posts are curated to represent what I believe in and I don't try to hide behind a persona – I am quirky in my own way and I accept it. If I am writing about it, I am fully committed to it.
My journey in writing over the last 10 years has been challenging and fulfilling all at the same time. Some of you have been here reading my entries from my days on Blogger, while others not so many years ago. You've all been with me through thick and thin, joy and pain, love and breakups. Honestly, I've been pretty raw and real about my life, a far cry from my fears during those fundamental years when I started writing. There have also been people who questioned why I still bothered with maintaining a blog. Everyone has grown up. My answer is simple. Writing is in my blood and words pump through my veins.
It's been a crazy journey, these 10 years. Here's to another 10 and beyond!
x