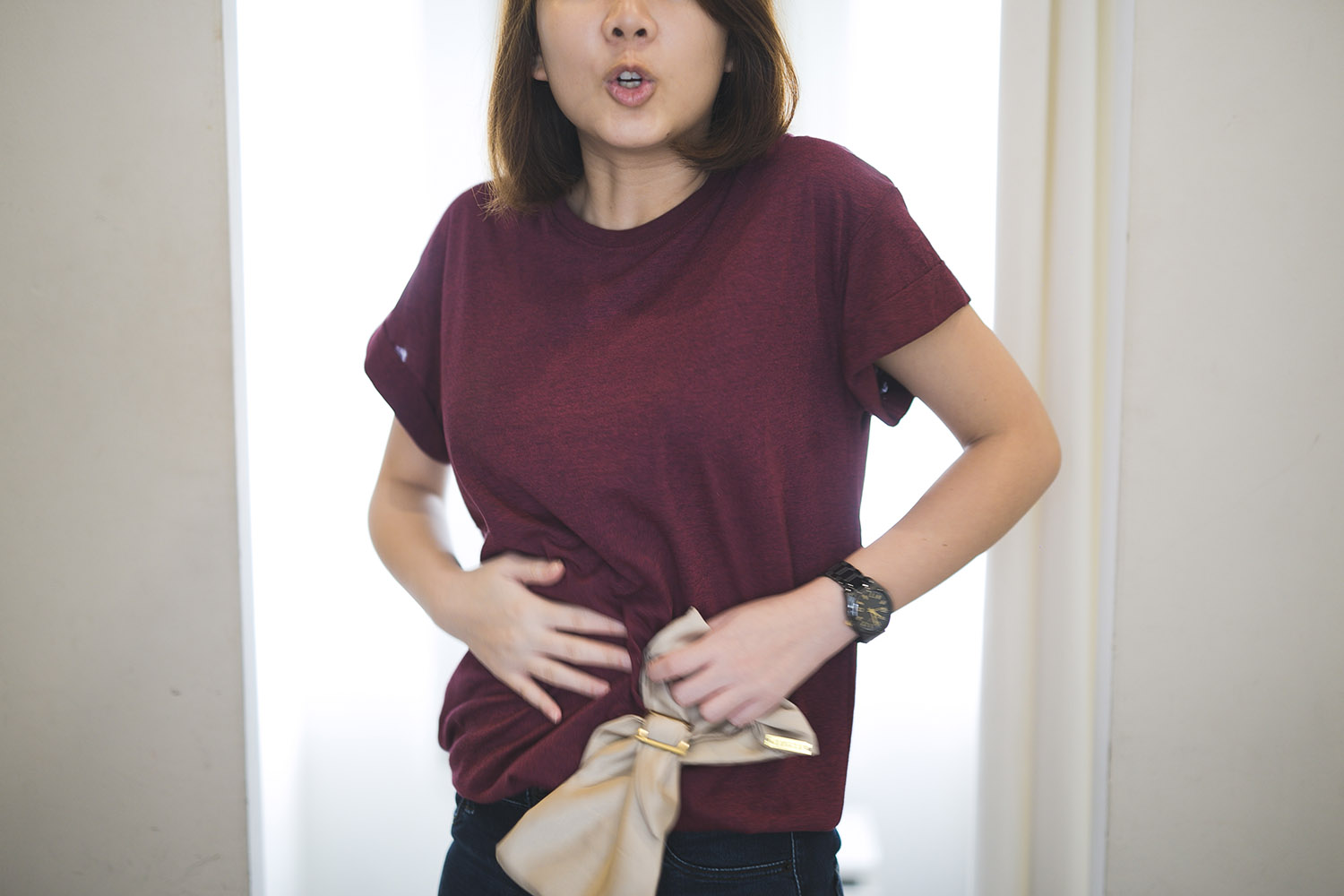 I don't think you understand the fear – at least, not really.
You see, there is something extremely terrifying about chopping your hair off. Especially when you are one who has the thickest and waviest hair in all of history. Okay, perhaps I am exaggerating. And maybe a little overly dramatic. It is, after all, just a hair cut.
JUST. A. HAIR. CUT.
After having a bob-cut-gone-wrong at 14, you can just about imagine how nervous I was, being at the mercy of my hairstylist.
But she proved me wrong. My hair was perfectly cut – a simple (apparently) Korean-style bob, which can be easily styled. She even gave me a mock blow dry of how it'll look if I were to blow dry it at home! Daphne may never see this but she is a champion in my opinion!
Faith in humanity (and my hair, HAHA) has been restored.
After living life in fear for many years, I am trying to have a more positive outlook on life (emphasis on trying because I fail most of the time, HAHA). Or as my friends would put it,"Start living life on the edge, Nise". Not running across the road like a headless chicken counts right?
So go on, do something daring; something fun; something that will push you out of your comfort zone. It doesn't have to be something drastic. Just take baby steps.
In my case, I got chopped. And even though I'm not used to it just yet (it has been 3 weeks), I am finally starting to appreciate my short hair. The fact that it only takes 5 minutes instead of 15 to dry is a definite plus!
x